In the manufacturing process of most assembly line equipment, the first part is the processing of various parts, followed by the assembly of the product.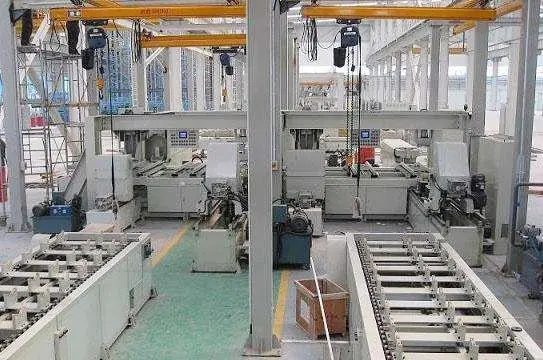 This form of production is not only the case in the assembly line processing industry, but also in the manufacturing process of other products.
The automated assembly line is a production equipment that specializes in various assembly, inspection, marking, packaging in the later stages of product manufacturing.
The automated assembly line is generally an organic whole consisting of conveying equipment and professional equipment. It is a highly automated assembly line based on electromechanical, information, image and network.
Assembly line classification
Automated assembly lines can be divided into:
Auto assembly line;
Motorcycle assembly line;
Bicycle assembly line;
Electric vehicle assembly line;
Assembly flow-line.
Assembly line composition
Conveying equipment for automated assembly lines
Main assembly line equipment such as engine and front and rear axles
Various oil filling equipment
Factory inspection equipment
Various special (automobile) assembly line equipment
Assembly line application
Automated assembly lines are widely used in hardware, automobile manufacturing, electric vehicle production, motorcycle production, self-production, machinery manufacturing industries.
Operational object and superiority
The objects of automated assembly line operations include the various parts and components that make up the product.
The final product is finished or semi-finished.
It is suitable for products with mature product design, huge market demand, many assembly processes and long-term production, such as bearings, gear transmissions, cigarettes, locks, food packaging, etc.
Advantages include:
Stable performance
Less labor required
High productivity
The manufacturing cost of a single product is greatly reduced
Occupy less site, etc.
Structural principle
The automated assembly line is structurally very similar to the manual assembly line.
The operator is a worker on the manual assembly line, while the automated assembly line consists of a series of automated assembly machines to complete the various assembly processes.
In addition to the typical straight line form, in order to minimize the use of the site, a circular form can also be used.
Since the flat top chain conveyor line is free to turn, it is very suitable as a conveyor system for such a ring production line.