Like illustrations and text, technical drawings serve as one of the primary tools for humans to express design concepts, facilitate technical communication, and organize construction and production.
They act as the "common language" in the engineering field. As with any "common language," there are shared standards, and drawing frames also adhere to a set of such standards.
According to the current drafting standard GB/T14689-93, various standard paper sizes for drawings are outlined.
These should be prioritized when creating engineering drawings. If necessary, the length of the sides can be extended, but the extent of the extension must comply with the standard regulations.
Below are the standard sizes for A4 to A0 drawing frames.
Drawing Sheet Code
A0
A1
A2
A3
A4
BXL
841X1189
594X841
420X594
297X420
210X297
a
25
c
10
5
e
20
 
Each drawing frame consists of a thickly drawn frame and title bar. If the drawing needs to be bound, a binding edge should be reserved.
For drawings that don't require binding, there's no need for a binding edge. The dimensions of the borders around the drawing can be uniform. (See the image below.)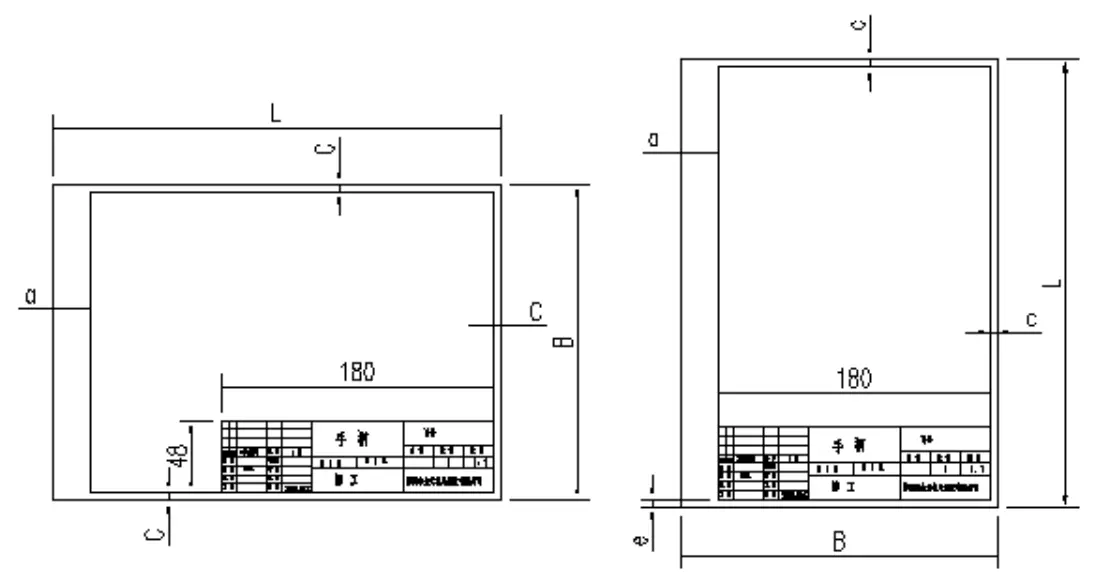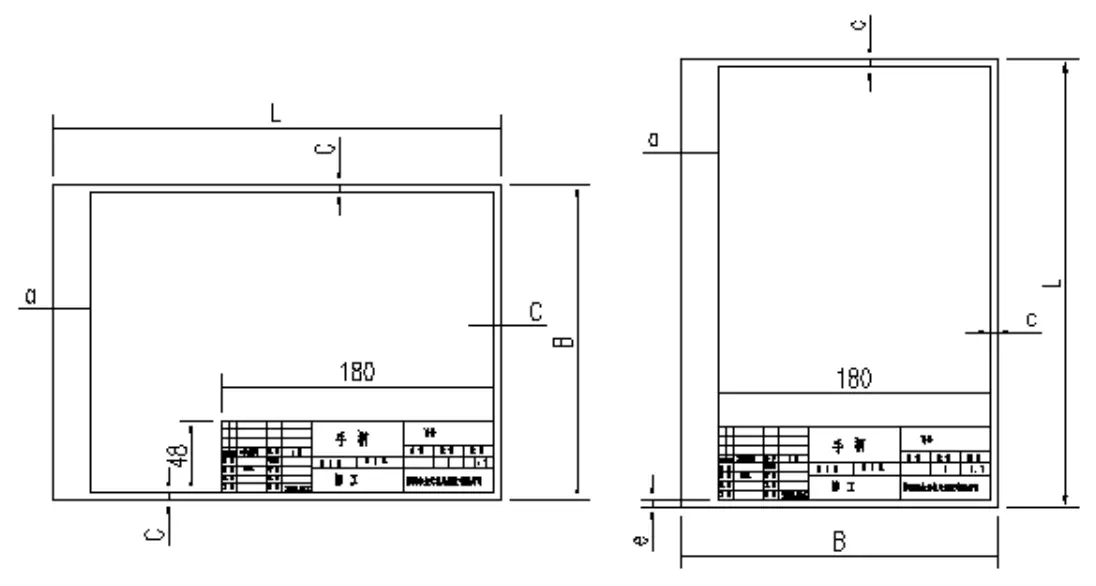 Title Block Orientation:
The title block can be placed in any corner of the drawing frame, but it's typically located in the lower right corner, as shown above.
However, there can be exceptions, where it might be positioned in the upper right corner or along the right side. It is recommended to include a directional icon. (See the image below.)