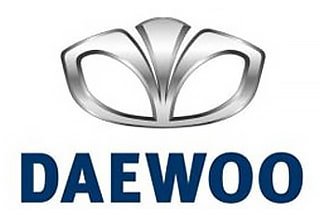 Daewoo Group was founded by Jin Yuzhong in 1967. When it was founded, it was mainly engaged in the production and export of labor-intensive products.
In the 1970s, it focused on the development of chemical industry. In the 1980s, it invested in automobile, electronics and heavy industry, and participated in the development of foreign resources.
The business scope includes foreign trade, shipbuilding, heavy equipment, automobile, electronics, communication, construction, chemical industry, finance, etc. there are 29 series companies and more than 30 foreign branches.
Daewoo Group used to be the second largest enterprise in South Korea after Hyundai Group, one of the 20 largest enterprises in the world, with assets of 65 billion US dollars. In the eyes of a generation, Kim Yu Chung and his Daewoo Group are the symbols of South Korea.
Korea Daewoo Co., Ltd. established Daewoo China head office Shenyang Ankang Floor Heating Engineering Co., Ltd. in 2006 in Shenyang, China. Shanghai Branch, North China office, Northwest office and Southwest Office were established.
The company operates non-magnetic heating cables, PTC electric heating film, surface electrothermal film and supporting temperature control equipment in Chinese mainland. The company has accumulated a lot of practical experience in the field of design and application technology, and has excellent product quality and strong awareness of environmental protection. The company's products not only have a number of domestic and foreign certifications, but also are underwritten by Ping An insurance company of China, so that tens of millions of end users around the world have no worries.
Shenyang Ankang Floor Heating Engineering Co., Ltd. is authorized to sell Daewoo, DAE, heatus products in Chinese mainland.
Korea Daewoo electric heating brand belongs to Korea dymsco (Daxi) Co., Ltd. Korea dymsco is a professional manufacturer of electric heating with international technology. Since its establishment in 1995, it has focused on the research and application of electric heating, electromagnetic and carbon fiber technology.
In 1996, we signed a cooperation agreement with Schmidt pat Engineering Technology Research Center in Switzerland, and began to develop intelligent electric heating system.