As digital technology evolves, the industry seems to be entering the hazy eve of platform adolescence.
Industrial software, an initial tool, is becoming an important force.
It is itself undergoing an unprecedented change.
This change began more than a decade ago, but now with the help of refracted light such as the industrial Internet and 5G, its germination is beginning to become somewhat contoured.
It will be another ten to twenty years before the industry really feels its disruptive change.
Perhaps by that time, the instrumental nature of industrial software will not exist.
It will dictate the direction of the industry in a more visceral and secret platform way.
1. Integration of design and simulation
CAD and CAE used to be two distinct camps.
A few industrial software will straddle both domains.
Now, the design has been closely integrated with simulation.
Design is out while the simulation is in.
Homogenous data, symbiotic verification.
This fact is mapped out behind the industry's more buzzing concepts of CPS, digital twin, and digital-object fusion.
It will be clear by looking at the developments of Siemens, Dassault Systèmes and Autodesk in recent years.
In recent years, Dassault Systèmes has focused on deepening its presence in the simulation field, which enriches the simulation brand of Dassault Systèmes.
In the last five years of mergers and acquisitions, half of them are purchasing simulation software.
And Siemens has likewise been picking up simulation companies, acquiring CD-adapco, a global provider of engineering multidisciplinary simulation software, for nearly $1 billion in 2016.
Similar actions include the acquisition of LMS and TASS, an automated driving simulation software company, all of which have expanded into the industry one after another.
Autodesk is also launching its own products in the simulation market through acquisitions.
In 2016, it launched Simulation Analysis CFD Software, the latest member of Autodesk's simulation analysis software portfolio, which relies on an acquisition made by Autodesk in March 2011.
The acquisition of large-scale general-purpose finite element analysis ALGOR and die analysis software MoldFlow have given it a place in the CAE market.
This marks a significant change that CAD and CAE are closely connected together.
Design-as-simulation will become the standard in the industrial sector.
The strength of this integration is being unprecedentedly strengthened.
The traditional separation of CAD and CAE is being broken by CAD vendors first.
Since physical numerical simulation will precede physical implementation, the importance of geometry engines will be reduced as well.
This will put a tremendous amount of pressure on the manufacturers who are simply doing CAD and CAE only.
Not only will this situation put pressure on PTC's CAD division, but simulation giant ANSYS will also be hit.
The best way is an alliance between the two.
In response to the increasing integration of CAD and CAE, ANSYS and PTC have cooperated to jointly develop "simulation-driven design" solutions to provide users with a unified modeling and simulation environment, thereby eliminating the boundary between design and simulation.
The Apex platform launched by MSC (acquired by Hexagon) in 2014 is designed to meet the challenge of the integration of the two.
The convergence of CAD and CAE means that the manufacturing side is front-loaded, which allows the design to take on more of the functions traditionally performed by prototyping and testing.
The DFX series such as the "design for manufacturing" DFM and the safety-oriented DFS has become more feasible and more universal.
2. Machine self-expression: generative design
Generative design is the software that automatically performs the stress analysis and topology optimization based on the boundary conditions of the component's load, which is the most appropriate solution of a variety of structural optimizations.
With all the current buzz about artificial intelligence, it can also be seen as a new chapter in AI by the insouciant CAD manufacturers.
It seems that generative design is a rescue from AI and is often seen as a victory for artificial intelligence. Actually it is not so.
Allowing computers to form more topological structures by adding constraints is nothing new.
What is new is how will the structural and material challenges brought by this design be realized?
Additive manufacturing gives an answer to those strange structural shapes (God knows what computers are thinking, given constraints can give jaw-dropping ideas) that 3D printing can achieve with ease.
Autodesk has also been working here for many years, its Within software was developed on the basis of the technology of the London software company Within Labs acquired by Autodesk in 2014.
At the same time, other derivative design projects are being developed, including ProjectDreamcatcher.
Seats designed for Airbus have also added to the reputation.
Those strangely shaped structures are even more admirable.
Figure 1 / Generative design of the NASA Saturn lander
In the world of additive manufacturing, more CAD and CAE footprints are produced.
At the same time, Autodesk Netfabb for lattice optimization and metal additive manufacturing simulation is available.
In PTC's Creo 4.0, the process between 3D CAD and 3D printing also simplifies to achieve the creation of uniform lattices.
They all need to catch up on this lesson.
In May 2017, Solid Edge ST10 was released, offering generative design, with enhancements for design, simulation and collaboration.
PTC, a company that roams freely in the world of IoT, has realized the value of this new direction.
In November 2018, it purchased Frustrum, a new company founded in 2012.
The acquisition, worth about $70 million, will allow PTC to add Frustum's AI-driven generative design tools to its core CAD software product portfolio.
In order to highlight the effect of generative design, Autodesk has made great efforts.
"CAD is a lie," as AutoDesk executives once quipped, "generative design is making it truly worthy of its name."
But more examples of this direction are needed to confirm that this is a big step forward for manufacturing at scale.
3. "Fullscreen" data delivery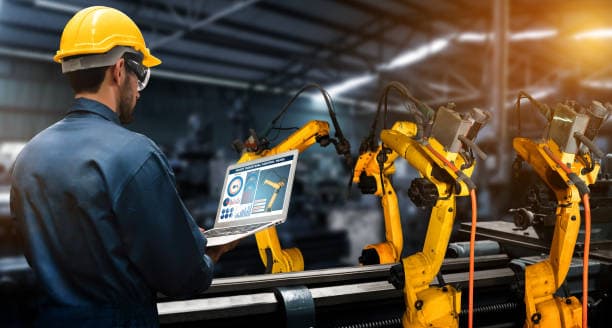 Paper is the holy grail of manufacturing.
For a long period of industrial development, the two-dimensional blueprint was the symbol of the chief engineer's supreme authority, both in design and on the shop floor.
Instructions, often referred to as "paper orders," were an ancient way of communicating decisions, like an ancient army post.
And the more complex the manufacturing, the more complex the data transfer, the higher the likelihood of error in the transmission of information through paper, signage and other media.
Paperless was introduced by Boeing in the 1990s.
As a simple and easy-to-understand goal, the meaning behind it is significant.
Saying goodbye to simple blueprint paper may be easy; but paperless between design and manufacturing as well as the whole factory is very difficult.
The Boeing 777, in development since 1990, was one of the first airplanes to be designed digitally, and Boeing is still working to solve this problem today.
Paperless is the way to solve islet.
In this belief, all paper and forms are symbolic of siloed data, which means that the factory has a "data intestinal blockage".
This is also a common feature of all trite factories.
However, to completely solve such a problem, it seems to be expected.
As a new medium, augmented reality AR may redefine the way of data transmission.
There is already germination in design development engineers for dragging and dropping in the air like the protagonist in Iron Man – something Lockheed Martin is attempting to do.
On the factory site, the augmented reality device AR supported by rich software, has come to the operator's side.
The PTC ThingWorx Operator Advisor uses a new 3D design and work instructions in a way that can be delivered to any frontline operator via AR.
Vestas, Denmark, the world's largest manufacturer of wind turbine equipment, has been the first to enter such a 3D era.
It aims to solve the problem of "breakpoint data" by simplifying the way critical operational data is collected, synthesized and delivered.
This means that the way information is communicated to employees on the shop floor will change completely, and the era of "text" and "paper orders" may be coming to an end.
Three-dimensional data and instructions are not just a matter of sending data, they are transmitted in a way that is similar to "feeling knowledge".
This transfer is an experience, a feeling, not a textual description.
The instructions needed at this time are not instructions on a piece of paper, but a screen, but a feeling.
Paperless itself is a beacon that is taking on a more concrete form: "screenification" will become the new vehicle.
At Mobile World Congress 2019 in Barcelona, PTC's augmented reality Vuforia solution is already being built into Microsoft's HoloLens 2, with new gestures, voice augmentation and tracking features that eliminate the need for cumbersome programming work.
Howden, an air engineering company, has already started using the technology to enhance the customer experience with its devices.
Mouse, making the human hand a reptile on the mouse pad.
AR frees people's hands and makes them become flying bird turning in the air.
Whether in the design studio or in the factory, many people wave their hands like conductors – it's a whole new way for them to drive data.
However, the subtext behind it is much more meaningful.
Caterpillar, the world's largest manufacturer of construction machinery, no longer provides drawings to its customers.
To repair an oil circuit, non-authorized service engineers can only guess.
Users can have all the details, but can not see the data.
So, what does the next generation of workers look like?
They are interconnected workers with a "second blood vessel".
In the channels of this second vessel, all sorts of data travel through.
And with the help of AR technology, these workers can see them all.
"Tear off every piece of paper"?
Does "full screen" becomes the standard for lean?
This will challenge the benchmarking practices and lighthouse culture that a plant has developed over decades.
4. Model-based systems engineering
The human ability to deal with complex problems is limited.
Systems engineering is a top-level holistic approach.
The model is a means to express complex things at a higher level of abstraction.
Obviously, both the model-based system engineering MBSE and the model-based definition MBD are intended to enhance the ability of humans to deal with complexity.
Atego, a modular-based systems and software engineering application development company acquired by PTC in 2014, is designed to highlight the "collaborative" approach to building complex systems while addressing the development of complex mechanical, electrical, and software components.
U.S. defense spending is the highest in the world, which is essential to national competitiveness.
The U.S. Department of Defense procurement involves 150,000 people, from research and development to manufacturing and maintenance, nearly 30% of whom are systems engineers.
Future design is all about systemic thinking.
Without model-based systems engineering, huge weaponry manufacturing is unimaginable.
However, it's an ongoing challenge.
It first came from the aerospace horn, a rallying cry that has been sounding, but it looks like it will take a long time to complete the team assembly.
This is decided by the complexity of the product.
A comprehensive systems engineering or model-based design approach to product design involves working in multiple engineering disciplines (machine electromagnetic heat, etc.).
The demand for smart products and connected products is just one of the added complexity elements, whether the products are cars, home appliances, consumer goods or mobile devices.
The concept of MBD (Model-Based Definition), which pushed by Boeing, is gaining widespread acceptance.
Many CAD companies have begun to support the relevant standards of PMI for product manufacturing information directly related to MBD.
The MBD standard, which looks to break the format shackles of each CAD family, is also supported by the various CAD software programs that are now expressing support for it.
In 2013, Solidworks began rolling out the MBD module.
However, this was only the beginning of a willingness to do so.
At present, enterprise users using different 3D design software will still encounter multiple MBD standards that cannot be unified, which are too limited by 3D software.
To support the full lifecycle, an end-to-end MBSE technology foundation is required.
Boeing has adopted a new "rhombic" description to optimize the famous "V" shape of the traditional systems engineering path.
From this diamond description, it is clear that the virtual model and the physical world need to interact at all times to form an "interconnected environment".
This means that there is a need to move away from document-driven situations.
The digital twin offers exciting possibilities for the imagination.
Its implementation must rely on a product defined on the basis of a model.
Therefore, it is still a lotus floating on it, and the continuous lotus root is its foundation.
Figure 2/Senior Technical Don Farr, Boeing R&D Technology 2018
For Chinese manufacturing users, new concerns have also developed.
The constant push for MBD will stifle the efforts of Chinese CAD and CAE software vendors.
Because the standards of these models will make it more difficult for users to migrate data in the future.
The barriers built by foreign software will be even higher on the user side.
Separate storage of 3D models and data will be a viable approach.
However, Chinese enterprises do not have the willingness to form common standards and systems, which is difficult to form a synergy and users are unable to get rid of the existing data structure and usage habits, the future is not optimistic at all.
More importantly, a lot of domestic industrial software have been attracted to the ditch inside the industrial Internet.
The international 10303 standard system has nearly 200 standards, constituting a deep MBD barrier gulf, while domestic enterprises have seen little research and little progress.
The complexity of some large enterprises (such as aerospace) has increased, and their reliance on large mainstream software has increased, which has led to the latter becoming more and more closed and monopolized, and other upstream and downstream software basically have no opportunity and development space.
Many companies' technical exchanges are based on large-scale overall solutions such as MBSE, and they do not mention any product names or brands.
It is conceivable that once an enterprise adopts an overall solution, other products are difficult to have access to.
5. From one-time buyouts to ongoing subscriptions
The way tools software is being sold is shifting from one-time license to subscription.
Subscription software is not necessarily cloud-based and can still be installed on-premise, but is regularly licensed with a password through a subscription.
The subscription model is a win-win model for both the user enterprise and the software company, the user enterprise can flexibly increase or decrease the number of users according to the application needs, but also get instant access to the latest software version.
For software companies, it ensures that users generate continuous cash flow.
Although the revenue from a certain user company decreased during the current period, the revenue from subscription services would exceed the revenue from the sale of fixed usage rights over few years.
At the same time, for user enterprise, the large amount of data generated by application software is very easy to bind to software tools.
In terms of the dynamics of software development, it is clear that software vendors prefer the subscription model, which makes revenues very stable.
In the subscription model, long-term updates seem more reasonable.
Absolute victories have been shown in the international market.
In many countries in Europe, America and Japan, 70~80% of Dassault's annual revenue is annual rental income, and only 20~30% is a one-time purchase of PLC (perpetual license cost).
Therefore, software companies look very comfortable in Europe and the United States, because every year they lock in most of their income in advance, and engineers can easily engage in research and development.
Of course, Autodesk has not gone smoothly in the subscription system.
Since 2015, it has hoped to transition its business model from the traditional software buyout to the subscription system.
The big layoffs in 2017 are also related to the promotion of this model, which is to continue to reorganize and resolutely focus on the subscription service model.
In the previous era with low Internet popularization, it was difficult for vendors or authors to use the Web for ongoing maintenance and upgrades, and much software was essentially a "once-for-all" deal.
Now, the conditions for updating the version anytime are almost perfect, providing perfect customer support and iterative upgrades for the product, with no barriers through online implementation.
And cloud computing has accelerated its popularity.
The subscription-based system for industrial software is unstoppable.
The Chinese market is still barely fending it off with its unique market characteristics.
One-time purchases, which is the preferred approach in China, are also due to the peculiarities of the composition of Chinese project funding:
There is a budget for software upgrades, and it is difficult to form a project budget for purchasing software services.
At the same time, this is a strange phenomenon in China: the value of software services in China is far from being recognized.
But service is precisely the core value of software.
The inability to lock in the long-term service value of software in advance is one of the important reasons why many domestic independent software companies have difficulty in survival.
The subscription system may be a huge threat to the data monopoly of Chinese users, but it is a huge opportunity for domestic software vendors.
This will enable industrial software vendors to do better research and development.
6. Tools evolve to platforms
The days of thinking of industrial software as a tool may be over.
In February 2019, Dassault Systèmes announced that after 21 years, the name of the SolidWorksWorld conference will no longer remain, but will become 3D Experience World.
The name of the conference will change, which will probably make many SolidWorks fans cry to death.
This sends an important signal that the brand of any single software tool is no longer important, and the existence of the platform will cover everything.
Dassault Systèmes is pushing its 3D EXPERIENCE platform as a top-level strategy.
Industrial software, as a strongly present tool attribute, is being reduced to the meaning of its independent existence.
When you want an axe, they will ask you, don't you want a piece of wood?
It may be true that you do want a piece of wood for the campfire.
This also means a renewal of the business model.
Industrial software providers are trying to extract further value from the entire design-manufacturing process.
Manufacturing as a service is the core of this philosophy.
That's why Dassault Systèmes is committed to connecting the front end of the design and the back end of manufacturing directly.
And its 2014 acquisition of RTT, a high-end 3D visualization software for marketing and display, embraces such a philosophy.
From this general trend, it can understand the stormy market for computer-aided manufacturing CAM in recent years.
CAM software, once independent, has fallen.
British CAM company Dalcon was unexpectedly swallowed up by Autodesk in 2013, and the otherwise independent CAM software market was quickly shuffled, with Hexagon acquiring British CAM software company Vero in 2014 – the latter has already conducted a series of mergers and acquisitions before, while the additive manufacturing giant 3D System acquired Cimatron, an excellent Israeli CAM manufacturer, at a cost of US$100 million at the end of the same year.
The latest scenario to play out in this story is that Solidworks launched a CAM-oriented version in 2017, while Hexagon cannibalized French CAM company SPRING in 2018.
The independent CAM software vendors are all becoming part of the software platform services.
The biggest secret that underpins the platform is the community and the collaboration.
In fact, the concept of community has existed for a long history, at the end of the 1990s, Autodesk also supported the partnership ecosystem at the earliest, a large number of secondary development industrial software companies emerged.
However, after Autodesk acquired a secondary development company such as Demeco, domestic secondary developers were unable to fight back for a while, and they transformed and dispersed.
As the tools transfer to platforms, the various domestic partners will increasingly become a piece of algae on top of a giant ship.
Partners is like the relationship between iron and grass, that's all.
The existence of such a platform, which will have the great temptation for small and medium-sized enterprises.
This also means that platform-based enterprises must be prepared for "utility player".
Industrial software companies are also ready to migrate their platforms to serve SMEs.
The most recent example is Dassault's entry into the ERP system.
At the end of 2018, Dassault Systèmes completed the acquisition of manufacturing ERP software company IQMS for $425 million and subsequently renamed IQMS as DELMIAWORKS.
Combining design-side data with business data is the biggest step that PLM software vendors can take to expand their territory.
Earlier this year, Dassault Systèmes SOLIDWORKS launched 3DEXPERIENCE.WORKS, which is a single digital environment for SMB users to combine social collaboration with design, simulation, manufacturing and even ERP functionality.
Tools, goodbye!
This is definitely not good news for China's struggling PLM vendors.
It means that while the Bronze Man is still determined to become iron, Iron Man has already put on a chariot.
The gap between two generations: not two generations, but two eras.
7. Nature clouds
The concept of Software as a Service (SaaS) continues to evolve in the industrial sector.
Cloud-based subscription models for industrial software are increasingly becoming an option for companies outside of their local software installation environment.
Cloud and online industrial software can be run directly in a local browser or through web and mobile applications.
Unlike traditional software that is installed on a local computer, it is updated via a remote server and gets its services through a subscription, often on an annual or even monthly basis.
A decade ago, cloud CAD was widely talked about, but everyone would have found it difficult.
One of the best-known CAD architects, Michael Riddle, one of the founders of Autodesk, noted that cloud CAD was more than ten times as complex as desktop CAD.
This is not entirely because of the tens of millions of lines of code that such programs easily contain, but rather the difficulty of modeling and the possibility of being as complex as chess.
Of course, rebuilding the architecture system is necessary, which is simply a nightmare for mature software vendors.
In 1994, AutoCAD Version 13 was released, but the feedback was overwhelmingly negative.
It was a new software program that rebuilt the architecture and rewrote the code almost completely, while Autodesk was greeted with a costly disaster.
The senior members who ran away from Solidworks founded Onshape in 2012 to provide online CAD services entirely.
With the founder's brand effect, there was a strong reaction.
But Autodesk's Fusion360 quickly followed up.
In such an area, Chinese software is also reacting quickly.
Companies like Horton and Lich etc. have stepped up their online CAD applications.
In the domain of CAE, this is an option for new types of small businesses.
A lot of domestic CAE software, such as Beijing Cloud Road, Shanghai Digital Qiao and Lanwei etc., are going down this path.
It's a good opportunity to avoid the sharp edges of strong rivals and find a niche market in the cracks of the market.
After four rounds of financing, Onshape received a total of $170 million in April 2016, but nothing more.
It looks like Onshape got up early, but caught up late.
Its impact is not as beautiful as originally thought.
It seems that cloud CAD products have the technical advantages brought by the cloud model and the innovation of the business model, but in the final analysis, the basic modeling must be done well, otherwise, it will not be widely accepted by users.
But Onshape's action has awakened many strong traditional CAD vendors.
In 2018, CATIA launched xDesign, which has the relatively the same interface as that of CATIA.
This was mainly in response to the future impact of online design software such as OnShape etc.
More importantly, the huge synergistic effect it brings makes it possible to "crowd-sourcing, crowd-creation and collective collaboration", which is also the real charm of online design.
With the further spread of the industrial cloud, there will be a large number of intermediate software vendors, providing a variety of software to provide data conversion services.
For example, companies like CIDEON will seamlessly and concisely connect engineering data such as cloud CAD with cloud platforms like SAP.
Figure 3 / Heterogeneous data linkage
For such a strategic direction as a cloud platform, Dassault even considered the hardware resources of a cloud computing facility.
In 2011, Outscale, a cloud computing company founded less than a year ago, received a strategic investment from Dassault Systèmes.
By June 2017, Dassault Systèmes made an additional investment to acquire its majority stake.
Delivered through Outscale's cloud services in more than a dozen data centers around the world, Dassault Systèmes' 3D Experience platform takes full advantage of hardware and software integration and can be deployed to enterprises of all sizes.
This infrastructure-independent, cloud-based platform delivers Windows applications and workflows from the cloud.
The frame is such an independent service provider, breaking the traditional virtual desktop solutions (such as Citrix or VMware), the latter is designed for inelastic, single-tenant data center infrastructure.
In contrast, Intel's X86 architecture on the PC and the ARM architecture on the mobile terminal, the characteristics will be so different.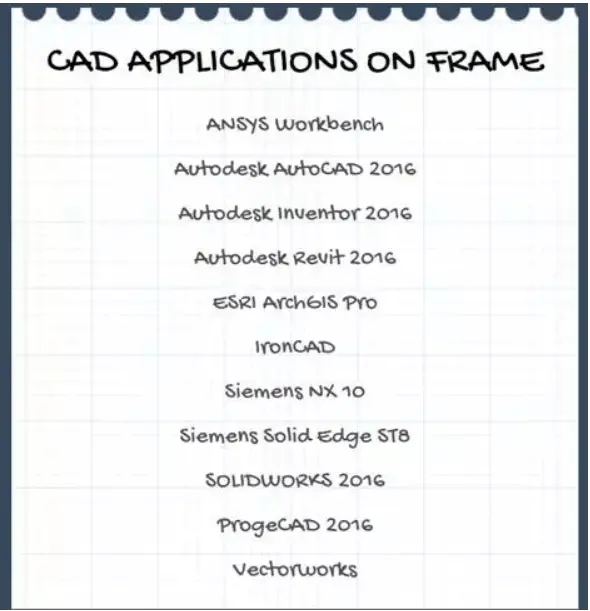 Figure 4 / Cloud facilities for industrial cloud software
A nature cloud with lightweight architecture fits with users' elastic access to the industrial cloud, which is what makes industrial software favored in the cloud.
The migration of industrial software to cloud platforms looks like to compete for the broader SMB market.
"Cloud PLM" offers small and medium-sized PLM users more options to customize solutions to their specific business and engineering needs.
This means that PLM business and deployment models are changing.
The rapid development of the industrial Internet provides excellent fertile ground for this "cloud born" software.
8. Embracing the IoT and renewing the PLM mission
The whole life cycle management of PLM products, the concept itself has the domineering "one word for life".
It evolved from "product data management" PDM, representing the depth of high hopes of CAD software companies.
However, it has never been realized.
Around 2005, PLM was no longer the privilege of CAD tool companies, so many newcomers–some with dazzling qualification, entered the field.
Oracle acquired PLM software company Agile in 2007, and SAP launched its own PLM for the Asia-Pacific region in 2009.
IoT=PLM? or IoT+PLM?
For PTC, the answer couldn't be clearer.
The CEO of PTC stated flatly "IoT is PLM" two years ago.
Although the most important is LifeCycle (life cycle) in PLM, yet many products have never been realized full life cycle management.
A refrigerator or a car often has no news after leaving the factory, which becomes a "product orphan" on the list of manufacturers.
This also means that many PLM software systems are simplified to PDM and engineering change management.
In the era of the Internet of Things, this may develop into a kind of myopia.
Made products are providing companies with unprecedented visibility and insight.
From this perspective, PLM is more of a business idea than a product itself.
In this sense, IoT has become a new signboard to activate this concept.
The impulse for Siemens to turn to the Internet of Things is not from the meditation of PLM, but from the roar of on-site machines.
As an automation company born in the field, the IoT strategy is an inevitable option, so it is not surprising that it is moving towards connection with PLM;
However, Dassault is moving at a much slower pace.
In its manufacturing operation plan, the originally acquired production scheduling management software Apriso is increasing the connection of machines, trying to integrate business processes with machines.
But for Dassault, this is more like a tactical patch than a strategic layout.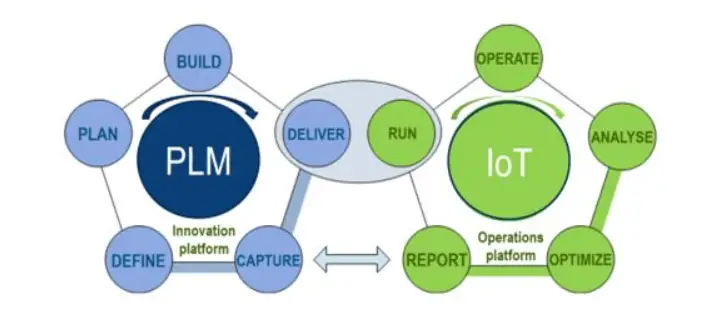 Figure 5/ Relationship between PLM and IoT
So, is IoT a parallel twin of PLM, or PLM's new firstborn?
To answer such a relationship, two boundaries need to be identified: one is the attitude towards the equipment within the factory.
This is answered consistently by all software companies.
Another boundary is whether PLM should really go beyond the gate of the factory and connect the relationship between "people" and products?
This is the most important separatrix for the strategic partition of industrial software companies.
PTC is the most aggressive, making choices without hesitation and coming into a camp with IT companies like SAP and Oracle.
Siemens has made a choice on important equipment, while Dassault and Autodesk have found enough courage to answer this question.
For simulation, automated driving is the most likely breakthrough.
Figure 6 / The domino effect of IoT activating automotive PLM (Source: infosys)
So, how to recognize the boundaries of this concept of PLM in the era of IoT.
Is it to allow it to continue to get bigger, to take all the ideas that have not been realized in the past and put them back into its basket?
Or is it better to let it blow away in the wind and give the IoT greater ambition to re-amplify the value of the data center to further reinforce the nature of data-driven?
It depends on people's habits to answer.
9. Software Becomes Infinitely More Expensive: EDA from Design to Design Services
There is no doubt that chip is an expensive industry.
The electronic design automation EDA for chip design is the headliner behind this expensive game.
The gap between electronic design software EDA and mechanical software MCAD in the 1970s and 1980s was not large, many CAD manufacturers had both, and mechanical CAD software obviously surpasses the trend of EDA.
But later, with the development of the chip industry, EDA took an increasingly professional route the completely different path with electric apparatus CAD : EDA began to be closely linked with intellectual property.
Today, the dominant players in this field, Synopsys, CADENCE and Siemens Mentor, almost dominate the chip design market.
With a huge market, electric apparatus CAD/CAE vendors are also waiting for the opportunity to break the clear demarcation between the two.
In 2008, the global simulation software giant ANSYS entered a new field of electronic design software EDA field, and acquired Ansoft Corporation.
The total price of the acquisition was about $800 million.
The latter subsequently acquired analog software provider Apache Design Solutions again for US$310 million in cash, filling its layout in integrated circuit simulation.
In November 2016, Siemens acquired MentorGraphics, one of the world's top three electronic design automation software EDAs, for $4.5 billion.
Behind this is the design of the chip, which has entered an amazing stage of burning money.
The cost of advanced design has risen from $28 million at 65nm to $540 million at the current 5nm, which is a full twenty-fold increase!
Figure 7/Advanced Design Cost Evolution (source: IBS data)
From 65nm to 40nm, to 28nm, each generation of technology, the software will have 50% of the code to be rewritten.
At the nanoscale, there are many physical phenomena that have not been seen before.
The complexity of operations has dramatically increased.
For many physical breakthroughs, software bottlenecks are the key limiting factor.
At this time, the industry's dependence on software is unimaginable.
In this sense, the EDA software vendor can be like a nurse's blood vessel, as much as she wants, depends entirely on the results she needs.
From a certain perspective, it must learn to restrain and prevent excessive skimming desire.
In the Chinese CAD market, it's really all the same.
These platform-cum-tool industrial software vendors, just need to control their "angry" emotions in the Chinese market.
In 2018, when a large CAD manufacturer wanted to increase its operating income, it would increase by 10-15%, and there was almost no need to notify its agents.
Harvest as much as you want, and as much as you want, many agents and users, under these sharp scissors, are actually little sheep.
10. Biggest speculation: industrial software goes intangible.
The highest level of industrial software may be the elimination of itself.
Since the user wants a hole in the ground, all the tools such as chisels and drills, need not appear.
One of the most obvious phenomena is that the combination of software and hardware is becoming a fashion in the industrial world.
Industrial software and automation hardware, are coming closer together.
The close integration of Siemens automation with PLM, building a world of the digital enterprise.
Schneider acquired a 60% stake in AVIVA for nearly RMB 5 billion in 2017, which has become an old story of "engineering embraces industrial software";
Rockwell invested US$1 billion, accounting for 8.4% of PTC's shares, starting a model of hard strategic cooperation;
Earlier, the earliest simulation software MSC was put into the arms of the Swedish metrology equipment Hexagon.
The era of software-defined profits and hardware profitability is long over.
With the injection of software, traditional hardware profits as thin as a blade are becoming as thick as a server.
The traditional boundaries between systems are disappearing, which makes the traditional mechanical design and simulation CAD/CAM/CAE software, electronic design automation software EDA, and other software such as manufacturing execution system MES and human-machine interface HMI etc., are all merging.
Software ubiquity is the essence of this answer.
Behind the Industrial Internet, the software is the star.
Only software can figure out the machines and the value of the data.
No longer a simple suite of tools, it reshapes the value of the industry in a different form.
Ubiquitous but invisible, which may be the direction of industrial software efforts.
But it is only on this intangible foundation that the towering halls of smart manufacturing and the industrial internet can be built.
What is intangible?
Air is intangible. It dominates the existence of life.
11. Final thoughts
The memory of industrial software as a tool is gradually dissipating.
It's hard to wrap a label like CAD or CAE around a PLM vendor anymore.
It is a small market, but it is an Archimedean lever pivot.
Small, almost invisible, but prying the direction of the future industry, which is this invisible industrial software and the "new" fundamental power for new industry.