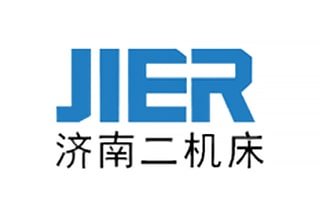 Jinan No.2 Machine Tool Co., Ltd., founded in 1937, is a state-owned enterprise. It is a key backbone enterprise in the domestic machine tool industry and a national high-tech enterprise.
In 1953 and 1955, China's first gantry planer and the first mechanical press were developed respectively, which are the "hometown of gantry planer" and "cradle of mechanical press" in China;
In the 1960s, the world's largest planer was developed; in the 1970s, the world's advanced cylinder block plane broaching machine was developed;
In the 1980s, it made outstanding contributions to the leap forward development of China's automobile industry from truck to car era, and was known as "the equipment department of China's automobile industry".
In different periods of national economic construction, the enterprise has developed more than 450 kinds of national first (set) products, providing important equipment support for the national key industries.
It has been awarded "outstanding contribution enterprise in major technical equipment field" by the State Council, and has been selected as "top 100 of China's machinery industry" for many years.
The company is the largest manufacturing base of forging equipment and heavy metal cutting machine tools in China, mainly producing forging equipment, CNC metal cutting machine tools, automation equipment, casting machinery, CNC cutting equipment, etc., widely serving the automobile, aerospace, rail transit, energy, shipping, metallurgy, mold, engineering machinery and other industries, and exported to more than 50 countries and regions in the world.
With the development goal of "building a world-class machine tool manufacturing enterprise and building a world-famous brand", the enterprise adheres to independent innovation and brand building, and is committed to the revitalization of China's equipment manufacturing industry.
It has undertaken 10 national science and technology major projects, and has been praised as "the best enterprise to implement national science and technology major projects" by national ministries and commissions.
At the same time of equipping domestic independent brand and joint venture brand automobile enterprises, high-tech complete line products are exported to overseas high-end markets.
Especially in recent years, in the international bidding with world-class enterprises such as Germany and Japan, we have successively won high-end market orders from domestic and foreign automobile enterprises such as general motors, Ford, Volkswagen, Nissan, Renault and Fiat.
In 2011, it won all five orders of large-scale rapid stamping production lines from two Ford factories in the United States, which is the largest single export contract amount of China's machine tool industry. It is also the first time for Ford to adopt non German made stamping equipment in North America in the past two decades.
The company is known as one of the "three largest manufacturers of CNC stamping equipment in the world".
It has a national "enterprise R & D center" and "technology center", under which there are four research institutes, including mechanical press Research Institute, numerical control metal cutting machine tool research institute, Automation Research Institute and Information Research Institute, and five laboratories, including machine tool laboratory, physical and chemical measurement test laboratory, welding laboratory, casting laboratory and electrical laboratory. It has more than 100 sets of test equipment and instruments, with its own characteristics The core technology and products of the main intellectual property rights.
The leading products keep pace with the world's most advanced technology.
In 2000, it passed the ISO9001 quality system certification of DNV, in 2003, and in 2009, it passed the ISO9001:2008 quality system certification.