In this article, we'll explore how laser cutting has made traditional sheet metal processing advantages a thing of the past.
Sheet metal is known for its lightweight, high strength, conductivity (which makes it useful for electromagnetic shielding), low cost, and large-scale production. It is widely used in industries such as electronics, communications, automobiles, and medical equipment, and is an essential component in products such as computer chassis, mobile phones, and MP3 players.
With the increasing use of sheet metal, sheet metal design has become a critical aspect of product development. Mechanical engineers must be proficient in sheet metal design techniques to not only meet the product's functional and aesthetic requirements, but also ensure that the stamping die used to manufacture the product is simple and cost-effective.
While traditional sheet metal cutting equipment still holds a significant market share, mainly due to its low cost, it is evident that it is inferior when compared to laser cutting technology. However, these traditional cutting methods do have their own unique advantages.
CNC shears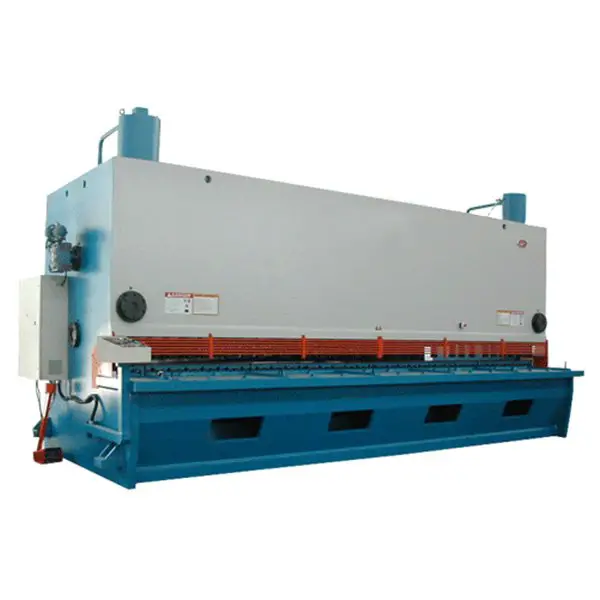 The CNC shearing machine is primarily used for straight cuts and can cut up to 4 meters of metal plate. However, it is limited to straight line cutting in the sheet metal fabrication industry. This machine is typically utilized in industries that only require straight line cuts after the metal has been straightened.
Punch machine
The punch press machine offers greater versatility in curve processing. It can be equipped with one or more sets of round or custom-shaped punch molds, allowing for the production of various sheet metal parts with just one punch.
The chassis cabinet industry is a common application, where it primarily requires the cutting of straight, square, and round holes with relatively straightforward patterns.
The punch press is efficient for simple shapes, but its capacity for punching thick steel plates is limited. If used for punching thick plates, the surface of the workpiece may deform, leading to mold damage.
Additionally, the mold development cycle is lengthy and costly, and the flexibility of the punch press is not sufficient. In many countries, laser cutting technology is preferred for cutting plates thicker than 2mm, as it provides better surface quality and avoids the need for a large, resource-intensive punch press. Additionally, punching thick plates with a punch press generates significant noise, which is not environmentally friendly.
Flame cutting
Flame cutting was originally a popular method of cutting due to its low investment costs and low quality requirements. However, when combined with a machining process, it can be used for high-quality fabrication. The market for this method remains significant.
It is mainly used for cutting steel plates with a thickness greater than 40mm.
The drawbacks of flame cutting include excessive heat deformation, wide cuts that result in waste material, and slow processing speeds. It is only suitable for rough fabrication.
Plasma cutting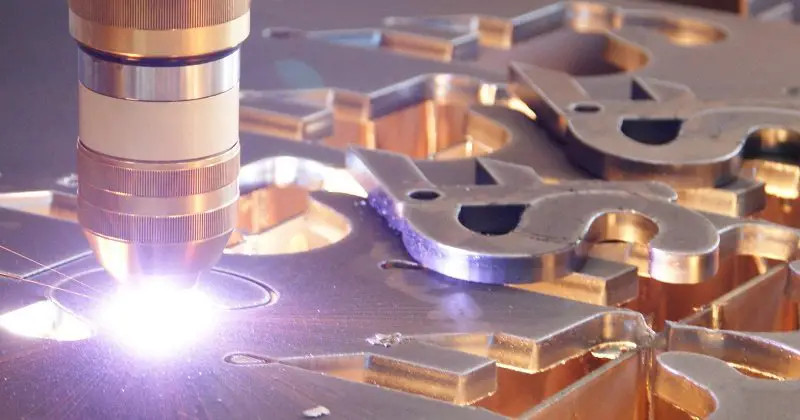 Plasma cutting and fine plasma cutting are similar to flame cutting, but with a smaller heat-affected area and greater accuracy. The improved speed of plasma cutting has made it the preferred method for medium-thickness plate processing.
The cutting accuracy of a top-of-the-line CNC precision plasma cutting machine is now on par with laser cutting, with cutting speeds exceeding 2 meters per minute for 22mm carbon steel plates. The cutting surface is smooth, and the best slope control is within 1.5 degrees.
However, plasma cutting has its own limitations. The thermal deformation in thin steel plate cutting is excessive, leading to large slopes and decreased accuracy. Additionally, plasma cutting can be expensive due to high consumable costs.
High-pressure water cutting involves using a high-speed water jet infused with diamonds to cut sheets. This method has few restrictions on the materials that can be cut and can handle thicknesses of 100mm or more.
It can be used to cut delicate materials, such as ceramics and glass, as well as materials that are difficult to cut with lasers, such as copper and aluminum.
However, water cutting also has its limitations. It is slow, messy, and not environmentally friendly, and the consumables required are relatively expensive.
Laser cutting
Laser cutting is a technological breakthrough in the processing of sheet metal and serves as the "processing center" for sheet metal fabrication.
Laser cutting is highly flexible, with fast cutting speeds, high production efficiency, and short product production cycles, making it a popular choice in a wide range of markets.
Laser cutting does not produce cutting forces, preventing deformation during processing. There is no tool wear, making it adaptable to a variety of materials. Precision cutting of simple or complex parts can be achieved with a laser cutter. Additionally, laser cutting produces narrow cuts with high-quality finishes, is highly automated and easy to operate, has low labor intensity, and generates no pollution. It also enables automatic cutting nesting to improve material utilization and reduce production costs, resulting in good economic returns.
The technology has a long lifespan and is widely used for cutting plates thicker than 2mm in foreign factories. Many experts believe that the next 30-40 years will be the golden age of laser processing technology development, making it the future direction of sheet metal processing.