What is square bar?
Square steel refers to square solid steel. Similar bars are round steel, hexagonal steel and octagonal steel.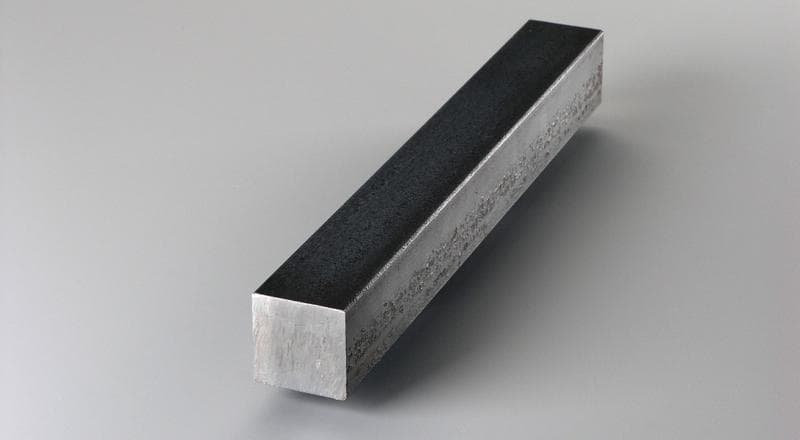 Square Bar Weight Calculator
According to dimension, shape, weight and allowable deviation of hot rolled steel bar (GB / t702-2008), the side length of hot rolled square bar is 5.5mm ~ 200mm.
Generally, it can be delivered according to actual weight or theoretical weight in the market.
You can use the square steel weight calculator below to calculate the weight of square steel.
Square Bar Weight Chart
| | | |
| --- | --- | --- |
| Side length(mm) | Sectional area (cm2) | Weight (kg/m) |
| 5mm | 0.25 | 0.196 |
| 6mm | 0.36 | 0.283 |
| 7mm | 0.49 | 0.385 |
| 8mm | 0.64 | 0.502 |
| 9mm | 0.81 | 0.636 |
| 10mm | 1 | 0.785 |
| 11mm | 1.21 | 0.95 |
| 12mm | 1.44 | 1.13 |
| 13mm | 1.69 | 1.33 |
| 14mm | 1.96 | 1.54 |
| 15mm | 2.25 | 1.77 |
| 16mm | 2.56 | 2.01 |
| 17mm | 2.89 | 2.27 |
| 18mm | 3.24 | 2.54 |
| 19mm | 3.61 | 2.82 |
| 20mm | 4 | 3.14 |
| 21mm | 4.41 | 3.46 |
| 22mm | 4.84 | 3.8 |
| 24mm | 5.76 | 4.52 |
| 25mm | 6.25 | 4.91 |
| 26mm | 6.76 | 5.3 |
| 28mm | 7.84 | 6.15 |
| 30mm | 9 | 7.06 |
| 32mm | 10.24 | 8.04 |
| 34mm | 11.56 | 9.07 |
| 36mm | 12.96 | 10.17 |
| 38mm | 14.44 | 11.24 |
| 40mm | 16 | 12.56 |
| 42mm | 17.64 | 13.85 |
| 45mm | 20.25 | 15.9 |
| 48mm | 23.04 | 18.09 |
| 50mm | 25 | 19.63 |
| 53mm | 28.09 | 22.05 |
| 56mm | 31.36 | 24.61 |
| 60mm | 36 | 28.26 |
| 63mm | 39.69 | 31.16 |
| 65mm | 42.25 | 33.17 |
| 70mm | 49 | 38.49 |
| 75mm | 56.25 | 44.16 |
| 80mm | 64 | 50.24 |
| 85mm | 72.25 | 56.72 |
| 90mm | 81 | 63.59 |
| 95mm | 90.25 | 70.85 |
| 100mm | 100 | 78.5 |