Looking for an easy way to calculate the weight of square steel bars? Look no further than the square bar weight calculator!
Whether you're a metalworker or just someone who needs to know the weight of square bars for a project, this handy tool makes it easy to get accurate weight measurements.
With a range of sizes and weights to choose from, you can quickly and easily find the information you need to get the job done right.
So why wait? Try the square bar weight calculator today and see how easy it is to get the information you need!
What is square bar?
Square steel refers to square solid steel. Similar bars are round steel, hexagonal steel and octagonal steel.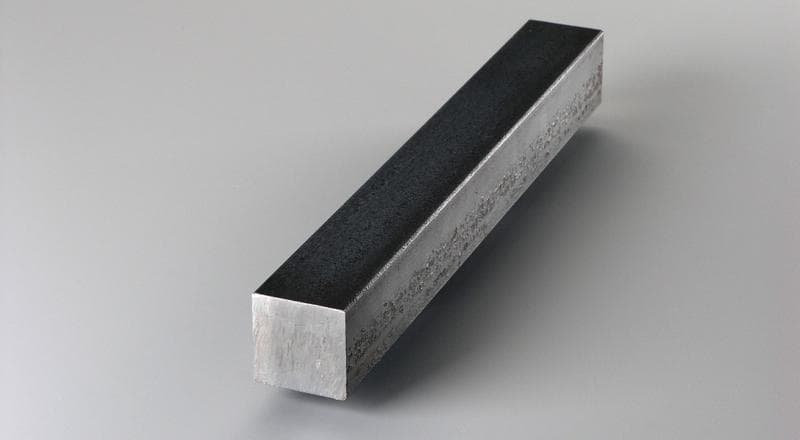 Square Bar Weight Calculator
According to dimension, shape, weight and allowable deviation of hot rolled steel bar (GB / t702-2008), the side length of hot rolled square bar is 5.5mm ~ 200mm.
Generally, it can be delivered according to actual weight or theoretical weight in the market.
You can use the square steel weight calculator below to calculate the weight of square steel.
Related Tool: Steel Weight Calculator
Square Bar Weight Chart
Side length
(mm)
Sectional area
(cm2)
Weight
(kg/m)
5mm
0.25
0.196
6mm
0.36
0.283
7mm
0.49
0.385
8mm
0.64
0.502
9mm
0.81
0.636
10mm
1
0.785
11mm
1.21
0.95
12mm
1.44
1.13
13mm
1.69
1.33
14mm
1.96
1.54
15mm
2.25
1.77
16mm
2.56
2.01
17mm
2.89
2.27
18mm
3.24
2.54
19mm
3.61
2.82
20mm
4
3.14
21mm
4.41
3.46
22mm
4.84
3.8
24mm
5.76
4.52
25mm
6.25
4.91
26mm
6.76
5.3
28mm
7.84
6.15
30mm
9
7.06
32mm
10.24
8.04
34mm
11.56
9.07
36mm
12.96
10.17
38mm
14.44
11.24
40mm
16
12.56
42mm
17.64
13.85
45mm
20.25
15.9
48mm
23.04
18.09
50mm
25
19.63
53mm
28.09
22.05
56mm
31.36
24.61
60mm
36
28.26
63mm
39.69
31.16
65mm
42.25
33.17
70mm
49
38.49
75mm
56.25
44.16
80mm
64
50.24
85mm
72.25
56.72
90mm
81
63.59
95mm
90.25
70.85
100mm
100
78.5