Although mirror stainless steel plate is called mirror surface, it also has grade differentiation.
This grade refers to the roughness of the stainless steel surface.
Different grades represent different surfaces. For example, 8k and 12k of mirror stainless steel represent different surface effects, but this differentiation is obviously not refined enough!
Because it is only a general concept to distinguish the surface effect of stainless steel surface by the K number, it is difficult to distinguish it without comparison!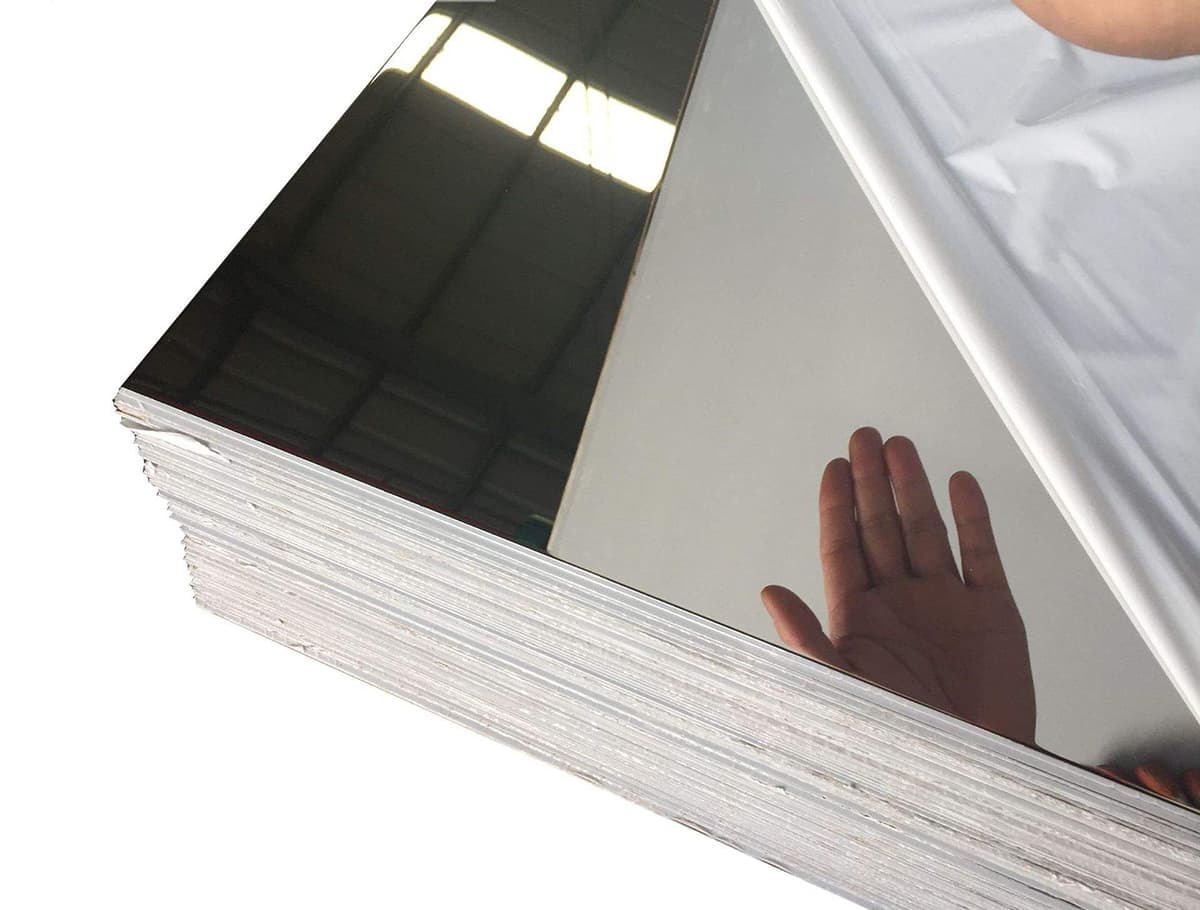 We have compiled a list so that we can find traces of stainless steel grades!
| | | |
| --- | --- | --- |
| Surface grade | Surface roughness | Surface effect |
| Stainless steel surface finish Grade 14 | Ra 0.012~0.03μm  | 14k mirror stainless steel with excellent surface effect (ultra-fine polished stainless steel) |
| Stainless steel surface finish Grade 13 | Ra 0.015~0.02μm | 12k mirror stainless steel with excellent surface effect (ultra-precision polished stainless steel) |
| Stainless steel surface finish Grade 12 | Ra 0.02~0.16μm | 10k mirror stainless steel with excellent surface effect (fine polished stainless steel) |
| Stainless steel surface finish Grade 11 | Ra 0.1 ~0.2μm | 8k mirror stainless steel with good surface effect (fine polished stainless steel) |
| Stainless steel surface finish Grade 10 | Ra 0.2 ~0.3μm | 6k mirror stainless steel, BA stainless steel, original state of steel factory shipment |
| Stainless steel surface finish Grade 9 | Ra 0.4 μm | There is almost no brightness at 4k, also known as no brightness at 2B (fog) |
| Stainless steel surface finish Grade 8 | Ra 0.8 μm  | No mirror effect, can slightly identify the processing trace, and the unpolished surface |
| Stainless steel surface finish Grade 7 | Ra 1.6 μm | No mirror effect, able to identify the direction of processing traces, unpolished surface |
| Stainless steel surface finish Grade 6 | Ra 3.2 μm | No mirror effect, no visible processing trace, unpolished surface |
| Stainless steel surface finish Grade 5 | Ra 6.3 μm | No mirror effect, slight machining trace, unpolished surface |
| Stainless steel surface finish Grade 4 | Ra 12.5 μm | No mirror effect, visible processing trace, unpolished surface |
| Stainless steel surface finish Grade 3 | Ra 25 μm | There is no mirror effect, the surface is very rough, there are very obvious machining marks, and the surface is unpolished |