1. Mazak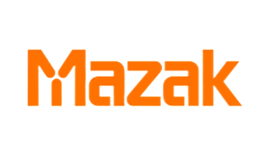 Yamazaki Mazak (China) Co., Ltd., one of the top ten brands of CNC machine tools, was founded in 1919 in Japan. It is a leading machine tool manufacturer in the world, specializing in providing comprehensive solutions for compound machining / five axis machining / milling / turning / CNC system and automation.
2. DMG MORI
It is a leading brand of CNC machine tools in the world, and provides new technologies and solutions in the field of machine tools.
3. Okuma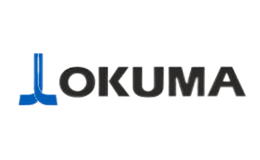 Founded in 1918 in Japan, it is an integrated supplier of machine tools and control devices, mainly engaged in the research, development, production and sales of machine tools and CNC systems.
4. Makino
Mr. tsunezo Makino was founded in 1937, specializing in the production of type 1 vertical milling machine.
5. Hyundai
Hyundai Heavy Industry Group of Korea, founded in 1972, is one of the Fortune 500 companies in the world. It started as a shipbuilding enterprise, specializing in the production of hydraulic excavators / wheel loaders / skid loaders / skid driven loaders and industrial vehicles
6. DAEWOO
Daewoo Group was founded by Jin Yuzhong in 1967. When it was founded, it was mainly engaged in the production and export of labor-intensive products.
In the 1970s, it focused on the development of chemical industry. In the 1980s, it invested in automobile, electronics and heavy industry, and participated in the development of foreign resources.
7. GROB
GROB group, founded in 1926, is a family business operating all over the world. It is headquartered in mindheim, Germany, and has three overseas production bases in Sao Paulo, Brazil, brafton, USA and Dalian, China.
8. HERMLE
Founded in 1938, Hermle is one of the most famous machine tool manufacturers in Germany. The five axis vertical machining center occupies a leading position in Germany and the world.
9. YASDA
Entrepreneurs Association has been committed to the development of precision machining technology. From 1964 to the formal development of horizontal precision boring and milling machine "jig master" as the starting point, among the machine tool industry, in 1966, China's first horizontal machining center paid attention to the development.
10. Chiron
As a manufacturer of medical devices in his early years, from compressor manufacturer in 1950s to high-speed CNC machine tool manufacturer now, CHIRON has always insisted on innovation and maintained a leading position.