1. Grundfos
Country: Denmark
Founded: 1945
About the company:
Founded in Denmark in 1945, Grundfos is a world-renowned pump manufacturer, mainly producing circulating pumps for heating and air conditioning and centrifugal pumps for industry, water supply, sewage discharge and metering, focusing on technology and product development in the field of water pumps, and providing relevant solutions.
Grundfos, a global pump manufacturer, was founded in 1945.
Headquartered in the Danish border city of Ambu.
In 2014, the Group's turnover was DKK 23.6 billion (about 21.5 billion yuan), with 18878 employees worldwide, 83 branches in 56 countries and an annual output of more than 16 million water pumps.
In the 70 years since the company was founded, Grundfos has focused on the research and development of technologies and products related to water pumps and provided high-quality solutions.
In 1994, Grundfos entered the Chinese market and now has 1 investment holding company, 2 sales companies, 1 concept store, 15 offices, 4 production plants, 1 R&D center, nearly 1600 employees, with an annual turnover of more than 2.4 billion yuan.
Its products are widely used in many fields such as construction, industry, infrastructure construction, regional heating, sewage treatment, etc.
In addition to the Chinese Mainland market, Grundfos China is also responsible for the Hong Kong and Mongolia markets.
Grundfos is a pump manufacturer with ISO9001 standard quality certificate, and has passed ISO14001 and other relevant environmental certification.
At the same time, Grundfos is also a foreign-funded enterprise that has obtained the certification of energy-saving products for China's clean water centrifugal pumps.
Grundfos China R&D Center was established in Suzhou in 2007, with about 80 technicians from China and Denmark.
In order to protect the environment, they constantly innovate in product energy conservation.
They gave full play to their collective wisdom and cooperated with higher education institutions to find new ideas in product design and functions and develop energy-saving products that meet the Chinese market.
The main landmark projects of Grundfos in China include many venues of the 2008 Olympic Games, the Great Hall of the People in Beijing, the National Grand Theater, the World Financial Center in Shanghai, many venues of the World Expo Park, Hongqiao Airport Phase II, Disneyland, the National Convention and Exhibition Center, etc.
2. Wilo
Country: Germany
Founded:1872 
About the company:
Founded in 1872, WILO SE is an excellent supplier of water pumps and water pump systems, and a professional manufacturer of large HVAC pumps.
It started to research and develop and innovate water pump systems earlier, with its headquarters in Dortmund, Germany.
It has branches in more than 60 countries and regions around the world, with more than 7000 employees worldwide.
Wilo (China) Pump System Co., Ltd. is a subsidiary of WILO SE in China. It entered China in 1995. After more than 20 years of development, its sales network has covered key provinces and regions in China, with nearly 800 employees.
The professional team of Wilo in China takes it as its mission to develop and promote products and solutions that meet the needs of Chinese users.
The products and services have been deeply rooted in many application fields such as construction, water affairs and industry.
3. Hermetic
Country: Germany
Founded: 1866
About the company:
Dalian Hermetic Pump Industry Co., Ltd. (hereinafter referred to as "Dalian Hermetic") was established on December 25, 1997, and was jointly established by Hermetic Pumpen GmbH and Danai Pump Industry Co., Ltd.
Since its establishment, the company has been adhering to the management concept of Germany's leading quality and technology, and committed to the design, development, manufacturing, product sales and after-sales service of leak free canned pumps and magnetic pumps.
The company's leak free pump products cover 21 series and 440 varieties, which are widely used in chemical industry, petrochemical industry, new energy, medicine, textile, nuclear power plant and other fields.
The annual sales revenue of the company is growing steadily at a rate of nearly 30% every year.
Founded in 1866, Hermetic Pumpen GmbH has gone through more than 150 years of trials and hardships.
It is the world leader in the high-end market of leak free pumps (canned motor pumps, magnetic pumps), and its products are distributed in 42 countries and regions around the world.
Since its establishment, the Chinese joint venture company has been continuously introducing and digesting German technology to keep pace with the German headquarters.
Up to now, the Chinese joint venture holds 8 utility model patents.
4. TEIKOKU
Country: Japan
Founded: 1939
About the company:
TEIKOKU Shielded Electric Pump Co., Ltd. (hereinafter referred to as "TEIKOKU") is a wholly-owned enterprise invested by Imperial Motor Manufacturing Co., Ltd. of Japan in China.
Imperial Motor Manufacturing Institute was founded in 1939, located in Hyogo County, Japan.
It has invested in production bases or sales outlets in China, the United States, Germany, Singapore, South Korea, India and other countries, and its business has spread all over the world.
In September 1994, the Dalian Empire was established as a joint venture.
In September 2001, the joint venture was converted into a sole proprietorship and became a wholly-owned subsidiary of Imperial Electric Manufacturing Institute.
TEIKOKU is located in Dalian Sanjianbu Industrial Science and Technology Park, covering an area of 40000 square meters.
It has 16 business offices in China and three maintenance service centers in Taiwan, Wuxi and Qihe, with an annual order amount of more than 500 million yuan.
TEIKOKU has fully adopted the advanced technology, equipment, process, testing means and management methods of Imperial Motor Group, and has now developed into a leader in China's canned motor pump industry.
The products are all over 34 provinces, municipalities and autonomous regions in China, and some of them are exported to foreign countries.
The series of shielded electric pumps produced by TEIKOKU have advanced product design, high efficiency and energy saving, and are completely leak free.
They have successfully solved the leakage problem in fluid transmission, and have become irreplaceable products in environmental protection projects.
They are widely used in aerospace, nuclear power, petroleum, chemical, high-speed rail, power transmission projects, refrigeration, air conditioning, water treatment, wind power, ships and other fields, contributing to the development of the national economy.
TEIKOKU obtained the design and manufacturing license for nuclear pressure equipment, and provided canned motor pumps for domestic civil nuclear power plants.
TEIKOKU obtained 1S09001 quality management system certification in May 2000.
Over the past 20 years, the company has successively obtained product CE certification, 1S014001 environmental management system certification, CCS quality management system certification, IECx international electrical explosion-proof certification, EN15085 international railway welding certification, 1SO45001 occupational health and safety management system certification, 1SO10012 measurement management system certification Yipaike's corporate credit and product quality certification, CCC explosion-proof product certification, 1RIS certification, etc. are second to none in the industry.
TEIKOKU is a high-tech enterprise.
At present, it has more than 70 patents. Every year, it invests a lot of money to research and develop new products, constantly improve product quality, actively expand the market, make the equipment run more safely, and make customers feel more comfortable using it!
As always, with the concept of "achieving sustainable development of society" and the responsibility of "harmonious coexistence of enterprise development, natural resources and ecological environment", they will protect the global ecological environment and be the security guard of the earth!
5. Dayuan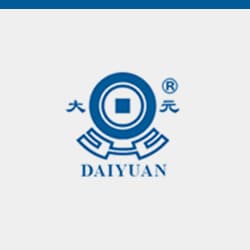 Country: China
Founded: 1990
Products: Centrifugal pump, booster pump, canned motor pump, self-priming pump, deep well pump, water pump, submersible pump
About the company:
Zhejiang Dayuan Pump Co., Ltd. (hereinafter referred to as "Dayuan Pump"), founded in 1990, is a world-famous civil water pump supplier with nearly 30 years of brand history, and also a high-tech enterprise in the domestic canned motor pump industry.
The company's products are mainly divided into two categories: one is the civil water pumps represented by small submersible electric pumps, well submersible electric pumps, land pumps and other products, which are widely used in agriculture, forestry and animal husbandry, life services, civil construction, municipal environmental protection and other fields, and the parent company is mainly responsible for the overall operation;
The other type is the canned pumps represented by domestic hot water circulating canned pumps, industrial canned pumps and other products.
The application fields mainly include domestic water circulation, chemical industry, refrigeration, rail transit, semiconductor and electronic industry, medical equipment manufacturing, aerospace industry and military industry, nuclear industry, hydrogen production, hydrogen energy automobile industry, etc.
This type of products are mainly operated by the wholly-owned subsidiary Hefei Xinhu canned pumps Co., Ltd.
The parent company Zhejiang Dayuan Pump Co., Ltd. has a registered capital of 164.248 million yuan, and the wholly-owned subsidiary Hefei Xinhu Pump Co., Ltd. has a registered capital of 215.15 million yuan.
It has more than 250 mu of industrial park and more than 1800 employees.
In 2020, it will achieve sales revenue of 1.4 billion yuan.
On July 11, 2017, the company was officially listed on the main board of the Shanghai Stock Exchange (stock code: 603757).
The head office and its holding subsidiaries have 275 patents, including 270 domestic patents (25 invention patents, 182 utility model patents, 63 appearance patents);
It has 5 overseas patents (1 invention patent, 2 utility models, 2 appearance patents), and has passed 59 international well-known certifications such as KS, CE, CB, GS, UL, TUV, ROHS, FFU, ETL, EMC, EMF, etc.
The "Dayuan" brand and "Xinhu" brand water pump sales and service outlets led by the company spread over more than 10000 nationwide, and exported to nearly 150 countries and regions in Southeast Asia, Europe, the Middle East and South America.
6. Xylem
Country: Sweden
Founded: 1901
About the company:
As one of the leading global water technology companies, Xylem (NYSE code: XYL) is committed to developing innovative technical solutions to meet the severe global water resource challenges.
The company's products and services focus on water transmission, water treatment, water testing, water monitoring and water reuse in municipal, industrial, civil and commercial buildings.
In addition, Xylem also provides industry-leading product portfolio for utilities such as water, electricity and natural gas, including intelligent metering, pipe network technology and advanced infrastructure analysis solutions.
The company has more than 17000 employees around the world.
With its technical expertise in many application fields, it focuses on providing sustainable comprehensive solutions.
Headquartered in Caibrook, New York, Xylem will have an operating income of 5.2 billion dollars in 2021, and its multiple product brands will operate in more than 150 countries and regions.
The company name Xylem is taken from the ancient Greek, which originally means the organization that transports water in plants, implying the company's pursuit of water cause, and showing that the company uses the world's excellent engineering technology that is comparable to the natural ability to achieve water transmission.
Xylem in China
The headquarters of Xylem China is located in Shanghai, with offices in 10 major cities and more than 1000 employees.
In order to better serve our customers, Xylem China has strengthened its local strength and improved its localization level by virtue of Xylem's global capabilities.
The company has set up factories in Beijing, Shenyang, Nanjing and Fuzhou, R&D teams in Shanghai and Nanjing, and an intelligent decision support center in Nanjing to help customers solve water challenges through digital transformation.
Xylem's 200 channel partners in China work with Xylem to provide a diversified product portfolio for the Chinese market.
59 after-sales service outlets throughout the country provide services for customers.
In China, Xylem represents the international advanced technology, provides intelligent products and quality services for water and sewage management, helps customers solve water problems, and works with partners to achieve a cleaner water environment and create a better future.
7. KSB
Country: Germany
Founded:1871 
About the company:
Founded in 1871 in Frankenthal, Germany, KSB has been a leading manufacturer of pumps and industrial valves for more than 100 years.
KSB has more than 15500 employees all over the world, and has its own sales company, manufacturing plant and service enterprise.
KSB is a customized pump for various application development and production.
KBS provides a full range of automation and drive solutions in the fields of industry, buildings, water and sewage, mining and energy, as well as installation, commissioning, maintenance and other services of water pump valves.
As an experienced pump manufacturer, the application of its products covers construction technology, industrial technology, water conveyance, sewage purification and various processes of power station.
With innovative research and development, KSB has the ability to meet the requirements of thousands of different customers.
As a well-known pump manufacturer, KSB has accumulated years of experience and proprietary technical knowledge.
Test and test the system convincingly, including Etanorm standard pumps.
Etanorm is a relatively successful standard water pump in the world, with a global sales volume of more than 1.5 million units, providing KSB spare parts and services.
KSB's spare parts hydraulic performance, material technology and automation are the technical strengths of pump manufacturer KSB, which is also the successful secret signature of its high-performance pump.
With numerous production equipment, KSB, the pump manufacturer, can ensure that it is close to customers and provides first-class service, and its experienced certified experts can ensure excellent quality.
KSB service department can undertake on-site commissioning, inspection, maintenance and maintenance of your pumps, valves and complete equipment.
KSB can also guarantee quick delivery of spare parts.
So you can get good service directly from the pump manufacturer.
Shanghai KSB Pump Co., Ltd. is a joint venture between KSB of Germany and Shanghai Electric.
The company was founded in 1994 and is located in Minhang Development Zone, Shanghai, with a total registered capital of US $27 million, a total investment of US $29.8 million and an area of 130000 square meters.
At present, the company has more than 800 employees.
Now in China, KSB has become one of the pump manufacturers with a wide range of products and superb technology, enjoying a high reputation in power stations, petroleum, chemical industry, urban water supply and drainage and sewage treatment, oil refining, buildings, marine and large-scale farmland water conservancy construction.
KSB provides you with installation, commissioning, maintenance and on-site maintenance services, solutions and innovative solutions, maintenance and inspection management, pump management, system efficiency services, technical consulting, transformation and other services.
8. SHIMGE
Country: China
Founded:1984
Products: Centrifugal pump, booster pump, canned motor pump, self-priming pump, circulating pump, water pump, submersible pump, deep well pump
About the company:
Founded in 1984, SHIMGE (Zhejiang) Co., Ltd., headquartered in Daxi, Wenling, Zhejiang, is a limited liability company that produces and operates various pumps and control equipment.
For more than 30 years, SHIMGE has been focusing on the technical research, production and marketing of various pumps, control equipment and other products, committed to guiding the fluid industry and creating a quality life.
SHIMGE is an enterprise specializing in technical research/manufacturing/marketing of all kinds of pumps and control equipment, and is committed to providing high-quality water pump and water treatment system solutions, covering sewage pumps/submersible pumps/centrifugal pumps and other types of products.
Based on keen market insight, the company developed the "screw pump" in 1987.
Due to its excellent quality, the SHIMGE soon emerged in the industry, starting the journey of the legendary brand of the Chinese water pump industry in the SHIMGE.
The company successfully landed on the A-share market on December 31, 2010 and was listed on the Shenzhen Stock Exchange (stock code: 002532, according to the company's development strategy, it was delisted in July 2020 in the form of asset restructuring and completed privatization).
At present, the company has 6 brands, 12 product series, more than 2000 specifications and 12 holding subsidiaries, becoming a real leading brand in China's water pump industry.
Since its establishment, the company has been actively promoting lean production, quality management and environmental management.
At present, the company has passed ISO9001, ISO14,001 and OHSAS18,001 certification, implemented performance management in accordance with GB/T19,580, and established a sound quality assurance system.
The company has established a physical and chemical testing center, and the ex factory performance testing platform has reached Class B (Level 1) accuracy after the department's appraisal.
The products in the SHIMGE have passed GS, CE and UL certification and comply with the RoHS directive.
In terms of channel construction and after-sales service, depending on the strength and reputation of leading brands and good product quality, the company's business network has spread all over the world, and its products are exported to more than 100 countries and regions.
The company has created a "regional distribution center" model in the industry.
It has more than 1400 operating service providers, more than 10000 sales outlets, and more than 8000 New Territories brand image stores (including store billboards) nationwide.
It has also set up after-sales service centers in Jinan, Shijiazhuang, Wuhan, Xi'an and other places to provide customers with better services.
9. LEO
Country: China
Founded: 1995 
Products: Booster pump, canned motor pump, self-priming pump, circulating pump, submersible pump, water pump, centrifugal pump
About the company:
Leo Group Co., Ltd. (stock code 002131) is a listed company in China's pump industry and also a digital marketing company in China's A-share market.
The company has built a dual business platform industry development pattern of "mechanical manufacturing+digital communication", with nearly 5000 employees.
Machinery manufacturing is a traditional business of the company, and its products play a vital role in key fields such as civil water supply and drainage, agricultural irrigation, water engineering, industrial water treatment, water conservancy construction, power station, petrochemical industry, garden protection, etc.
The company is a high-tech enterprise, a national intelligent manufacturing pilot demonstration enterprise, and has a national recognized enterprise technology center.
Founded in 2014, Leo Digital is headquartered in Shanghai and has branches in Beijing, Shenzhen, Guangzhou and Nanjing.
It now has four business units, namely Amber Group, Argon Nitrogen Group, Media Business Group and Multi business Group. It is committed to becoming a world-famous digital group.
It reconstructs its communication with digital drive and provides customers with digital strategies and data, digital creativity, digital media, digital traffic, digital TV "Digital business transformation solution" integrating social media, entertainment content marketing and e-commerce.
Leo's products are exported to more than 20 countries and regions in the world, such as Europe, North America, Central and South America, Southeast Asia, the Middle East, Africa, Oceania, etc., and have established production bases in Wenling, Zhejiang, Xiangtan, Hunan, Dalian, Indonesia, Hungary, Uzbekistan, etc., as well as subsidiaries in the United States, Russia, Dubai, Thailand, Bangladesh.
Adhering to the core values of "virtue based, excellence based, success based, speed based, and success driven", Leo focuses on the development of safe and efficient pumps and systems, creates value for all stakeholders, and is determined to improve the image of China's pump and system industry and become a leader in the sustainable development industry!
10. Eastpump
Country: Chian
Founded: 1993
Products: Single stage pump, multi-stage pump, double suction pump, chemical pump, stamping pump, axial (mixed) flow pump, sewage pump, fire-fighting equipment, water supply equipment (including smart pump room), sewage equipment, waste water equipment, and whole process smart control system
About the company:
EastPump is a provider of domestic pump industry and related supporting products and system solutions.
It is a large scientific, industrial and trade enterprise group rooted in Shanghai and integrating scientific research, manufacturing, marketing and service.
In Shanghai, Jiangsu, Zhejiang and Anhui, we have modern water pump R&D, production and testing bases, covering an area of more than 1000 mu, with assets of more than 2 billion yuan, more than 1000 sets of equipment and more than 3000 employees;
Together with 12 core subsidiaries and more than 100 domestic and foreign strategic suppliers, it has built an integrated supply chain and independent industrial cluster with significant competitive advantages in R&D, quality control, cost and service.
In the fields of pumps, motors, valves, casting, non negative pressure, complete sets of equipment, control systems, environmental protection and energy conservation, we have provided more optimized solutions, more stable, reliable and competitive products and full life cycle services for hundreds of thousands of users in various industries in more than 20 countries and regions.
In many industries, such as water conservancy, municipal administration, construction, steel, power, mining, rail transit, heat supply, chemical industry, food, medicine, fire protection engineering, environmental protection, etc., we always "pump" smart energy, continue to play a key role, and gain countless trust and praise.
Through all-round, systematic, intelligent and customized solutions, we can meet the diversified and personalized needs of customers and make the use more efficient and convenient.
By continuously deepening long-term strategic cooperation with leading enterprises in various industries, we will actively participate in the South to North Water Diversion Project, the Yellow River water pumping project, the development of new energy such as oil and shale gas, the construction of venues for the Beijing Olympic Games and the Shanghai World Expo, the construction of rail transit and airports in various regions, central heating and water supply, flood control and waterlogging drainage, farmland irrigation and other major economic and livelihood projects, and strive to improve our own brand image and market competitiveness, so as to promote the continuous upgrading of the industry, Towards the middle and high end of the global value chain.
Make the world a better place and make development stronger.
Eastpump continues to integrate technical resources, gather technical experts in the industry, hundreds of medium and senior engineers, professional and technical talents, join hands with well-known scientific research institutions, introduce, digest and absorb excellent hydraulic models at home and abroad, actively carry out independent research and development, adopt a series of advanced means such as three-dimensional product design, hydraulic CFD analysis and finite element analysis, theoretically solve the shortcomings of existing experience calculation, and constantly optimize product structure design, improve product efficiency and operation performance.