1. Mazak
Country: Japan
Founded:1919 
About the company:
Yamazaki Mazak is an enterprise in the Japanese machine tool industry that started overseas production earlier.
Since the establishment of the American factory in 1974, many production bases have been established in Britain, Singapore and China. It is one of the few machine tool manufacturers that has established a global production system.
Since its establishment, Mazak has promoted globalization by actively expanding production and support bases, and continued to make contributions to customer development and manufacturing industry around the world by providing high-quality products and technologies.
It is Mazak's mission as a machine tool manufacturer to contribute to the society and make people's lives more colorful.
At present, the manufacturing industry is facing various problems such as labor shortage.
Mazak will use advanced technologies such as loT and AI to accelerate the development of new products and services, and provide customers with solutions to promote automation and more intelligent production sites.
Yamazaki Mazak (China) Co., Ltd. is a wholly-owned subsidiary of Yamazaki Mazak Co., Ltd. in China.
Fully responsible for Mazak's R&D, production, sales and services in the Chinese market.
Through long-term investment, a comprehensive customer support system covering production, sales, engineering technology, after-sales service and spare parts support has been established, mainly including a comprehensive after-sales service facility integrating spare parts, training and service – Yamazaki Mazak China Spare Parts Center;
Two advanced intelligent network chemical plants – Ningxia Little Giant Machine Tool Co., Ltd. (2000) and Yamazaki Mazak Machine Tool (Liaoning) Co., Ltd. (2013);
Shanghai (2008), Guangzhou and Dalian (2010) three technical centers integrating exhibition, spare parts, training and technical support;
Technical service centers in Beijing, Chongqing, Suzhou and Hangzhou and sales outlets all over the country.
2. Trumpf
Country: Germany
Founded:1923
About the company:
Germany Trumpf is an innovative high-tech company, which is divided into three parts: machine tools, laser technology and electronics.
Since its establishment in 1923, Trumpf has developed into a leader in the international market and technology in all its business areas.
Trumpf (China) Co., Ltd. is a wholly-owned subsidiary of Trumpf Group.
Trumpf's subsidiary in China was established in 2000. At present, Trumpf has more than 500 employees in China.
Provide customers with innovative quality products and solutions to their problems;
These solutions involve sheet metal processing, laser production process, power supply application, etc.
Headquartered in Taicang, Trumpf China has many branches and representative offices in different cities, which have developed rapidly in recent years.
In order to support the long-term strategic development in China, Trumpf China has invested more than 20 million euros in the past decade, and further investment projects are also planned.
3. DMG MORI
Country: Germany
Founded:1956 
About the company:
DMG MORI integration comes from the tradition of machine tool manufacturing in Germany and Japan.
Behind the DMG MORI brand, the advantages of MORI SEIKI in 65 years and DMG143 years are integrated.
With innovative and new technology based solutions, DMG MORI will continue to develop trendy products.
DMG MORI continuously optimizes products and services and sets technical standards through its accumulated innovation capabilities.
By integrating sales and services, DMG MORI provides a wide range of product lines and a unique market image.
The cooperation covers sales and all technical service areas, such as customer service, training courses and technical support.
About 7400 employees from 164 domestic and international sales and service centers in 76 countries around the world help DMG MORI's customers.
4. MAG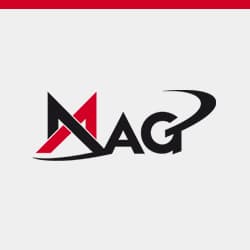 Country: USA
Founded: 1798 
About the company:
MAG, one of the professional suppliers of processing solutions, mainly provides users with customized machine tools and turnkey manufacturing systems.
MAG has integrated international famous brands in the machine tool industry, Cross Huller, Ex-Cell-O and Lamb.
Since 2005, MAG has been active in the global manufacturing industry with its unique technical know-how and excellent technical foundation, and has become a trusted manufacturing expert worldwide.
Especially in the automotive industry, MAG provides high-precision workpieces to ensure that the functionality of the workpieces can be brought into play.
For example, the service life of the piston can be significantly extended through precision machining and honing process for cylinder hole processing.
As a supplier of industrial equipment, MAG provides you with a full range of solutions, from processing technology, process design to manufacturing system configuration planning – to the turnkey of the entire manufacturing system.
5. AMADA
Country: Japan
Founded:1946 
About the company:
AMADA CO., LTD is a large multinational company specializing in the production of sheet metal processing machinery.
From the aspects of market scale, product structure, product technical performance and comprehensive management system, it has gradually formed a group listed company integrating product development, design, manufacturing, education, training and after-sales service, and has a marketing network.
The company has 83 branches in all continents of the world, and its products are marketed in more than 100 countries and regions around the world.
It produces sheet metal processing machinery with many varieties, good performance and advanced technology, and is the first in the industry of sheet metal processing machinery in the world.
The 21st century intelligent automatic sheet metal processing center developed and manufactured by the company in the 1990s has set a precedent for intelligent processing in the world sheet metal industry.
The reason why AMADA's products are welcomed and favored by users all over the world is that they have reasonable mechanical structure, can provide users with high quality assurance, have effective pollution-free operation characteristics, can create benefits for users, and provide users with assurance of use.
The products have the advanced technology of imitative town automation, which can provide users with simplified processing guarantee, so that AMADA's products can spread all over the world, and the company's annual sales reach 200 billion yen.
Since the founding of the People's Republic of China in 1949, AMADA opened its office in Beijing in 1983, and established three local legal persons engaged in sales and services, Beijing Tiantian Machine Tool Mold Co., Ltd., Tiantian International Industry and Trade (Shanghai) Co., Ltd. and Tiantian International Trade (Shenzhen) Co., Ltd. respectively in 1993, 1996 and 2001.
In addition, in 1996, Tiantian (Shanghai) Machine Tool Co., Ltd. was established in Shanghai to produce punch, bending machine and other products.
At present, a manufacturing plant including a technical center is being built in Qingpu District, Shanghai.
In 2003, Tiantian (Lianyungang) Machine Tool Co., Ltd., a company engaged in the production, sales and service of band saws and saw blades, was established.
AMADA will set up a regional company in Shanghai with a registered capital of 2.5 billion yen, which will govern the business in China.
In the future, AMADA will develop and manufacture products that can meet the needs of Chinese customers, give full play to the financial strength of AMADA Group, carry out manufacturer financing, lease sales and other businesses, and study and implement the sales strategy that will make it easier for customers to purchase AMADA equipment.
6. Okuma
Country: Japan
Founded:1918 
About the company:
Okuma Co., Ltd., one of the largest CNC machine tool factories in Japan, has a history of more than 100 years.
It mainly produces general CNC lathes and machining centers, and develops and produces OSP CNC devices by itself.
Its products are famous for their good rigidity, high efficiency, stable accuracy, long life and convenient operation.
Major overseas strongholds include Okuma America, Okuma Europe, Okuma Singapore Branch, Datong Okuma Co., Ltd. (Taiwan), Okuma Technology (Thailand), Okuma Australia, Okuma Machine Tool (Shanghai) Co., Ltd., Beiyi Okuma (Beijing) Machine Tool Co., Ltd., Korean Technical Service Center, and Okuma India.
Japan Okuma Co., Ltd. started its business in January 1898 and was founded in July 1918.
The company is headquartered in Daikocho, Danyuna, Aichi Prefecture, Japan, with Yamato as the general manager, 2908 employees (April 2009) (consolidated), and a capital of 18 billion yen.
The theory of "heat affinity concept" with precision beyond people's imagination, and the reassuring "machine tool without impact" developed by Okuma Co., Ltd. are also the symbols of innovation spirit of Okuma.
As a supplier of "integration of machine tools and control devices" for customers, Okuma's commitment to the future is to manufacture higher quality products and provide better services to meet the needs of more and more customers around the world.
At the same time, Okuma also sincerely hopes that more people around the world can understand and agree with what Okuma knows and feels: product manufacturing reflects the art of manufacturing and the joy of manufacturers.
Compared with ordinary consumer goods, machine tools of Japan Okuma Co., Ltd. have a longer service life and can be recycled as steel resources when discarded.
In order to make its products always face the society of sustainable development, Okuma Company focuses on reducing the environmental load and improving the quality of products and services that achieve high productivity.
7. Makino
Country: Japan
Founded:1930 
About the company:
In 1930, Tsunezo Makino established his first machining workshop in Tokyo, Japan.
Nearly a century later, Tokyo is still the global headquarters of Makino Milling Machine Co., Ltd.
Through the Tokyo headquarters, Makino sells mechanical equipment, tools and solutions to Japan, Chinese Mainland, South Korea and Taiwan, China.
Makino's research and development department in Tokyo launched a commercial horizontal processing center.
As an industry leader in the development and innovation of mechanical equipment and systems, Makino has always been committed to meeting future challenges.
Today, wild products have been sold to 41 countries or regions around the world.
As an industry leader in mechanical design and digital innovation, Makino has introduced subversive solutions with superior performance.
Makino produces metal cutting and EDM machines with high precision and quality all over the world, including horizontal machining centers, vertical machining centers, five axis machining centers, graphite machining centers, wire EDM machines and EDM forming machines.
8. Grob
Country: Germany
Founded:1926 
About the company:
Founded in 1926, Grob Group is a family business operating worldwide.
The headquarters is located in Mindheim, Germany, and there are four overseas production bases in Sao Paulo, Brazil, Brafton, China, and Turin, Italy.
At the same time, Grob has set up sales and service centers in the UK, Mexico, China, South Korea, Japan, India, Russia, Hungary, Italy and Poland to jointly form a global network to provide security for customers' products and services.
With the joint efforts of 6900 employees worldwide, Grob Group achieved sales of more than 1.2 billion euros in 2019.
The products cover from universal machining centers to highly flexible and highly automated processing systems, from mechanical processing assembly units to fully automated assembly lines.
The strong technical strength, strong innovation ability, outstanding processing accuracy and excellent quality stability all demonstrate the extraordinary brand strength of Grob.
In addition to the sales organizations (including offices in Beijing and Shanghai) that have successfully operated in China for many years, Dalian, Liaoning, has also established the fourth largest production center of the enterprise group in the world.
As a foreign joint venture, Dalian Factory was put into operation at the beginning of 2012.
In September 2018, Grob Machine Tool (Dalian) Co., Ltd. was renamed as Grob Machine Tool (China) Co., Ltd.
9. SMTCL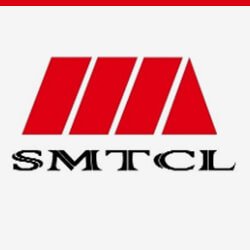 Country: Germany
Founded: 1933 
About the company:
Shenyang Machine Tool Co., Ltd. is a joint-stock enterprise jointly initiated by Shenyang No. 1 Machine Tool Factory, Zoje Friendship Factory, Shenyang No. 3 Machine Tool Factory and Liaoning Precision Instrument Factory.
It was established in May 1993 and approved by the Shenyang Economic System Reform Commission in document No. 199231.
In July 1996, with the approval of ZJFSZ No. 1996112 issued by China Securities Regulatory Commission, the company publicly issued 54 million yuan of common shares to the public.
After the issuance, the total capital stock of the company was 215823518 yuan, and the company was listed on the Shenzhen Stock Exchange with the stock code of 000410.
The company is a subsidiary of Shenyang Machine Tool (Group) Co., Ltd.
Since 2010, Shenyang Machine Tool Co., Ltd. has insisted on using new technologies and materials to improve product quality.
Its CNC turret branch successfully replaced ZQSn6-6-3 copper alloy with microcrystalline alloy LZA4205 worm gear special material, which further improved the quality of CNC turret products of Shenyang Machine Tool Co., Ltd., and at the same time, controlled the cost, greatly improving the competitiveness of Shenyang Machine Tool Co., Ltd.
Recently, the relocation of Shenyang CNC Machine Tool Industrial Park has been completed and the professional restructuring has been achieved.
There are nine complete machine enterprises, including Shenyang First Machine Tool Factory, Zoje Machine Tool Co., Ltd., Shenyi Lathe Factory, Zoje Drilling and Boring Machine Factory, Shenyi Heath CNC Machine Tool Business Unit, Zoje Vertical Machining Center Business Unit, Complete Equipment Co., Ltd., Laser Technology Business Unit and FIDIC CNC Machine Tool Co., Ltd.
Through professional restructuring, business process reengineering and information construction, Shenyang CNC Machine Tool Industrial Park will become a modern (single) CNC machine tool manufacturing base with a proud global scale.
10. DMTG
Country: China
Founded:1935 
Products: CNC flexible modular machine tool and automatic line; Intelligent manufacturing cell and production line; Five axis linkage vertical and horizontal machining center; Vertical and horizontal lathe iron composite machining center; High speed and precision machining center; High speed and precision turning center; Industrial robot; CNC system; CNC tool magazine; CNC cutter table; Ball screw; linear guide rail; Electric spindle and high-speed spindle
About the company:
General Technology Group Dalian Machine Tool Co., Ltd., formerly known as Dalian Machine Tool Factory, was founded in 1935 and is one of the backbone enterprises in the machine tool industry of new China.
In 1995, with Dalian Machine Tool Factory as the core, the main state-owned machine tool enterprises in Dalian were merged as a whole, and Dalian Machine Tool Group Co., Ltd. was established.
In 2000, Dalian Modular Machine Tool Research Institute directly under the former Ministry of Machinery of the People's Republic of China entered the Group as a whole.
Since 2002, it has successively acquired three old foreign machine tool companies, including Ingersoll Production Systems, Crankshaft and Zmmerman, and has established eight Sino foreign joint ventures with the United States, Germany, Japan, Switzerland, South Korea and other countries.
With the support of the national policy of revitalizing the old industrial base in northeast China, and in combination with the relocation and transformation of enterprises, DMTG has built modern "two bases" (namely, the production base of CNC machine tools and the production base of CNC functional parts) in the Double D Port and Wafangdian, making the comprehensive production and manufacturing scale of CNC machine tools and functional parts rank among the top in the country, becoming the R&D and manufacturing of CNC machine tools, flexible manufacturing systems and complete sets of automation technologies and equipment in China An important base for the industrialization of functional parts.
In April 2019, China General Technology Group strategically reorganized Dalian Machine Tool Group and established General Technology Group Dalian Machine Tool Co., Ltd.
Through the introduction, digestion, absorption, integration and re innovation, Dalian Machine Tool has maintained its leading position in the domestic product level, and some products have reached the international contemporary level.
Nearly 60 major science and technology projects, such as precision machining technology innovation platform for key parts of automobile engines, research and development of CNC functional components, have played the role of Dalian Machine Tools in the national machine tool technology innovation system.
From 2013 to 2016, Dalian Machine Tools accelerated the pace of industrial restructuring, and successively developed 247 domestically leading and internationally advanced new products that meet the requirements of rail transit, new energy and other industries, meeting the development needs of strategic emerging industries for high-end CNC machine tools.
For more than 80 years, the company has successively provided more than 500000 sets of machine tools for China's automobile, rail transit, engineering machinery, petroleum machinery, mining metallurgy and other industries, and its products have been sold to more than 100 countries and regions in the world, making contributions to China's manufacturing industry.