1. JD
Country: China
Founded: 1994
About the company:
Beijing Jingdiao Technology Group Co., Ltd. was established in 1994, headquartered in Mentougou Science Park, Zhongguancun, Beijing, with more than 4800 employees, including more than 900 R&D personnel and more than 1200 technical service personnel.
After more than 20 years of hard work, it has built a sound R&D, production and sales system, and was recognized as the National Enterprise Technology Center in 2019.
The Group is based in Beijing and focuses on the whole country.
In Langfang, Tianjin, Xi'an, Ningbo, Suzhou and Guangzhou, a research and development manufacturing base and a verification center with a total floor area of 990000 square meters have been built, and more than 40 cities have established branches focusing on market expansion, forming a nationwide sales and service network.
At the same time, Jingdiao has also actively explored overseas markets and established branches in the United States, Germany, Vietnam and Malaysia to meet the needs of overseas customers.
Beijing Jingdiao has established a perfect product system by deeply cultivating its own industry and devoting itself to research and development.
As the main product, the core components of Jingdiao High Speed Machining Center are independently researched, developed and manufactured by Jingdiao, which can stably achieve "0.1" μ m feed, 1 μ M cutting, nm surface roughness ".
It is precisely because of such high-precision machining performance that the precision engraving high-speed machining center is widely used in many fields, such as precision ultra precision machining, precision mold machining, precision grinding, and batch processing of metal parts.
2. Jiatie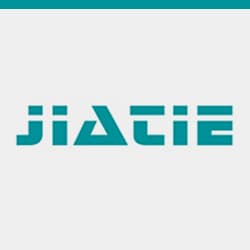 Country: China
Founded: 1998
About the company:
The brand "Jiatie" of Guangdong Kejie Technology Co., Ltd. (hereinafter referred to as Kejie Technology) was founded in 1998.
For more than 20 years, it has always adhered to the pioneering spirit of "high-quality iron", the management policy of "advanced technology, scientific management, continuous improvement, and customer satisfaction", and focused on the R&D, production, and sales of the equipment manufacturing industry.
Today, Kejie Technology has developed into a high-tech enterprise with nearly 1000 professionals, and is also the drafting unit of the national standard of "high-speed CNC engraving and milling machine".
At present, the company has two core brands: Jiatie and Kejie.
The products are widely used in many different fields such as electronic communication, precision medical treatment, automobile manufacturing, railway transportation, equipment manufacturing, precision mold processing, etc.
The products include CNC systems, high-speed CNC engraving and milling machines, highlight machines, panel glass processing centers, drilling and milling centers, high-speed graphite machines, PCB drilling machines, high-speed dispensing machines, manipulators and robots, LED automatic packaging and welding machines, automatic production lines, Establish intelligent production data center, etc.
Among them, TGK series high-speed CNC engraving and milling machines are recognized as high-tech products of Guangdong Province.
Products are exported to the United States, Germany, Britain, Japan and other industrial powers.
3. Woodpecker
Country: China
Founded: 1992
About the company:
Founded in 1992, Rock Electromechanical System Engineering (Shanghai) Co., Ltd. is a wholly foreign-owned enterprise specializing in the research, development, production and sales of electromechanical integrated CNC processing equipment.
Headquartered in Shanghai, it has a research, development, sales and technical service center of 3000 square meters.
A large modern chemical plant covering an area of 50 mu and a building area of more than 20000 square meters has been built in Kunshan City, Jiangsu Province.
The company has a technical team with practical experience in mechanical design, software development and numerical control application, and has obtained a number of national invention patents, appearance patents, utility model patents, and independent core intellectual property rights in the field of numerical control electromechanical.
The registered trademark "Woodpecker" has a certain popularity at home and abroad.
For many years, Locke Company has independently researched, developed and produced seven series of dozens of models, including "advertising logo series", "metal processing series", "lock processing series", "metal and non-metal cutting series", "woodworking series", "large flat color inkjet series" and "special professional machine".
The rich varieties and models and the wide application coverage are at the forefront of the industry, and have won the unanimous praise of users at home and abroad.
Through continuous technological innovation and quality pursuit, the company strives to be pragmatic and refined, and always strives to provide customers with high-quality, cost-effective electromechanical integration products.
4. Anderson
Country: China  
Founded: 1972
About the company:
Zhongde Industry (Shanghai) Co., Ltd. is a wholly-owned subsidiary of Ende Group.
Since 1972, Anderson Group has accumulated rich experience and professional technology in the field of precision machining machinery.
Adhere to the business philosophy of fast service and providing advanced CNC machinery design and manufacturing quality.
Facing the future, the goal is to set up a wide range of sales and service sites around the world to provide customers in all regions of the world with a rapid mechanical sales and after-sales service.
In the future, in addition to setting up assembly plants in foreign markets, Anderson will expand our product lines to a global scale, and further upgrade Taiwan's parent plant to a research and development, manufacturing and financial control center.
Now and in the future, Anderson will be committed to the five goals of science and technology, globalization, local service, design and manufacturing quality and talent training.
5. ULI-CNC
Country: China
About the company:
Jiangsu Zhongzhi Automation Co., Ltd. is a professional manufacturer integrating R&D, production and sales of Force CNC engraving and cutting equipment.
There are three large factories under it.
At present, the domestic Force production bases are: Shanghai Factory is located in Shanghai Xinzhuang Industrial Zone, the Development Zone, and Jiangsu Factory is located in Taizhou Force Industrial Park, with a total area of about 80,000 square meters, a building area of 40,000 square meters, and an annual output of 6000 sets of equipment.
It provides guarantee for the Force to produce high-quality products.
The company's products are also sold overseas, and there is also a production base in the United States, 54th Street, New Jersey, United States.
Since the establishment of the company, Force has achieved success in software CAD/CAM, CNC control system, precision mechanical design and fine composite carving and cutting system engineering, and has truly realized scientific and technological productivity.
Yuanli has a research and development team with high professional level and rich inspection. Since CNC software, CNC control system and precise mechanical design are all striving to achieve the advanced level in the industry, which makes Yuanli achieve remarkable sales performance in the global market.
By 2017, the company had 20 products, mainly including CNC robots, five axis machining centers, four axis machining centers, PTP machining centers, heavy machining centers, automatic loading and unloading machining centers, basic machining centers, intelligent machining centers, high-speed CNC engraving machines, CNC engraving machines, gantry parting machines, relief machines, depth engraving machines, heavy engraving machines, basic engraving machines, economic engraving machines and three dimensional engraving machine and three position scanner, etc.
6. Ruijie
Country: China
Founded: 2006
About the company:
Shandong Ruijie CNC Technology Group Co., Ltd., a high-tech enterprise, is the drafting unit of Shandong local standards for General Technical Conditions of Carving Machines.
Relying on the cooperative research and development, promotion of high-tech and high-quality products, the company has been engaged in the research and manufacturing of CNC products in laser, advertising, woodworking and other fields. With the spirit of forging ahead, sharing achievements and the service tenet of good reputation and service first, the company has been steadily moving forward and developing continuously.
The company integrates R&D, production, sales and maintenance services, and specializes in manufacturing optical fiber laser cutting machines, mini character cutting machines, laser metal non-metallic hybrid cutting machines, automatic slotting machines, automatic word bending machines, laser word welding machines, YAG laser cutting machines, CO2 laser engraving and cutting machines, laser marking machines, laser cutting machines, laser seal engraving machines, large CNC woodworking engraving machines, woodworking processing centers, CNC advertising engraving machines Marble carving machine, numerical control plasma cutting machine, numerical control punching and cutting integrated machine, computer engraving machine and other series of products.
The company continuously introduces advanced production technology and production process, develops and produces high-quality, cost-effective numerical control equipment, and continues to create value for customers.
Ruijie series of products have been widely used in various industries, such as lighting word engineering, LED advertising words, metal processing and cutting, advertising industry, woodworking industry, furniture manufacturing, craft gifts, building models, electronics, CAD/CAM industrial mold industry, decoration, clothing, packaging and printing, printing and dyeing, logo, seals, etc., and have completely replaced imported similar products in various domestic application fields due to their distinctive cost performance.
Adhering to the user demand orientation, the company has entered a comprehensive innovation era, and has successively established a number of sales and service outlets in major cities across the country to provide users with design, installation, training, debugging, maintenance, consulting and other full service.
The company pursues the business philosophy of seeking efficiency by management, survival by quality, and development by reputation.
It actively improves the value of product quality, adheres to the principle of professional and practical product design, pursues excellence, keeps forging ahead, and wholeheartedly provides high-quality and inexpensive products and perfect system services for users in various industries, actively develops domestic and foreign markets, and casts industry brands.
7. JoJoY Seiko
Country: China
Founded: 2012
About the company:
Shenzhen Jiujiuben Automation Equipment Co., Ltd. is a professional CNC equipment enterprise focusing on the R&D, production and sales of high-precision and high-speed CNC engraving machines.
It operates the market with its own brand "JoJoY Seiko".
The factory covers an area of 20000 square meters, with a registered capital of 20 million yuan.
It has nearly 200 employees, including more than 30% of core technicians.
The company has more than 60 numerical control research patents, focuses on carving CAD/CAM technology, and has made fruitful achievements in the design of the engraving machine and the engraving process technology, realizing the transformation of numerical control technology to industrialization.
The company produces six series of products, and the equipment is widely used in various fields of industry and three industries, such as mobile phone screen special-shaped cutting and peripheral accessories (frame, key, slot, cover plate glass, camera lens, etc.), automobile hardware parts, hardware molds, bronzing molds, electronic fixtures and other processing industries.
It is applicable to the carving and milling of large and small hardware parts with complex processes, and the cutting of glass and window lenses, OGS product processing and precision drilling for 3D carving of various metal and non-metallic materials.
In terms of design and parameter compliance, the technical standards of similar products in Japan, Korea and other countries are adopted, which can provide each customer with a good quality assurance and technical service in terms of quality and working performance.
Natural marble body, three-axis using Japan, Germany, high-precision linear guide and ball screw;
Equipped with imported or national high speed spindle, and also with pneumatic and automatic tool change functions;
Imported original servo drive motor;
We will use Weihong, Gugao, New Generation and other control systems in JoJoY Seiko Science Park.
Non standard equipment can also be customized according to customer needs.
JoJoY Seiko has carried out a highly strategic series integration of products, and finally provided customers with not only products, but also a complete set of process solutions.
JoJoY Seiko always regards product quality as its lifeline, adheres to the quality policy of quality development, controls the quality at a high standard from the design stage, and establishes strict technical standards for each specific process manufacturing process.
"JoJoY Seiko" has an independent industrial park, good CNC machine tool manufacturing technology, a strong R&D and design team, a series of high precision machining machine tool testing equipment, and a group of high-quality professional and technical personnel.
The company always takes customer satisfaction as its responsibility, and takes "integrity, innovation, and win-win" as its business philosophy, constantly integrates and advances to create cost-effective products and perfect after-sales service system.
Strong technical strength and perfect customer experience management enable us to maintain good cooperation and partnership with customers.
8. Maxtors
Country: China
Founded: 1996
About the company:
Ningbo Maxtors CNC Machinery Co., Ltd. was established in 1996.
The company is located in the Binhai New Area in the south of Ningbo, Ninghai County.
There are two high-quality machine tool brands, "Yiming CNC" and "Metos Precision Machine". The company has a building area of 12000 square meters. It has a production base to produce 1500 CNC machine tools.
It is mainly engaged in research and development, production, 5-axis linkage processing center, 5-axis (3+2) processing center, gantry processing center, mold high-speed milling, CNC carving and milling machine, Vertical machining center, drilling and milling center, ceramic carving machine and special graphite machine.
The company has maintained long-term exchanges and cooperation with machine tool system and component suppliers such as FANUC in Japan, Siemens in Germany, and Heidelberg in Germany.
The 5-axis machining centers produced by the company are widely used in mold manufacturing, aerospace, shipbuilding and other fields, and are widely praised by customers at home and abroad.
The company has passed the 1SO-9001-2000 quality system certification, and the whole series of machine tools are designed with the advanced concept of the perimeter.
The company strictly conducts effective finite element analysis on various parts and components, and carries out effective three-dimensional detection on the finished parts to ensure their dimensional accuracy;
All products adopt international famous brand parts to ensure the quality and accuracy of products.
The company has many offices in large, medium and small cities across the country, with perfect pre-sales and after-sales service systems to ensure the normal use of customers.
The company has passed CE certification, and its products are exported to Southeast Asia, Europe and other countries.
Quality is the basis for the survival of the enterprise, integrity is the foundation for the development of the enterprise, and customer satisfaction is the driving force for the enterprise to move forward.
"Maxtors" is committed to producing internationally advanced CNC machine tools with the business philosophy of "careful creation and careful service", and the development attitude of "winning the market with quality and going to the world with brand".
9. Kaibo
Country: China
Founded: 1994
About the company:
Ningbo Kaibo CNC Machinery Co., Ltd., formerly known as Ninghai Feihe Mechanical Carving Factory, was founded in 1994.
In 2003, Ningbo Kaibo CNC Machinery Co., Ltd. was established with a registered capital of 10.88 million yuan.
The company is located in Changjie Industrial Park, Ninghai County, Ningbo City.
Kaibo CNC has a provincial high-tech enterprise R&D center, with 41 R&D personnel, mainly engaged in the design, R&D and process improvement of new products and processes of CNC machinery.
The company implements information management and 5S management mode on site.
Kaibo CNC mainly produces CNC engraving and milling machines, machining centers, gantry high-speed milling and various non-standard customized models and other CNC equipment.
Kaibo CNC carries out strict quality control on each link of parts manufacturing and whole machine assembly, takes strict quality inspection measures on each equipment to be delivered, passes strict inspection on various equipment such as laser interferometer and ball bar instrument, and requires trial processing far beyond the customer's requirements to ensure the accuracy and quality of the machine tool.
Kaibo CNC management team uses enterprise information management software, employs professional production team and adopts advanced production technology to ensure the high requirements of Kaibo CNC.
Kaibo CNC has passed the 1S09001 quality certification system, 1S014001 environmental system certification and 1S045001 occupational health and safety management system, ensuring the good quality of CNC engraving and milling machines.
10. Excitech
Country: China
Founded: 2006
About the company:
Excitech CNC is an enterprise focusing on the R&D, manufacturing and production software development and application of automatic woodworking CNC equipment.
Its headquarters are located in Jinan Hi tech Development Zone, and its production base in South China is located in Guangdong Zhaoqing Dawang National Hi tech Zone.
ExcitechnCNC focuses on building an intelligent factory for the furniture industry, and its products cover panel furniture intelligent factory, whole factory information software, control system, CNC cutting machine, full-automatic computer cutting saw series, full-automatic linear edge banding machine series, CNC drilling series, six side drill, full series of five axis three-dimensional processing center, all kinds of heavy high-speed cutting machines, straight row cutting machines, disc cutting machines Woodworking machinery and equipment such as machining centers of different specifications and models, such as four process blanking machines.
The quality standard positioning of Excitech CNC is synchronous with that of Europe and the United States.
The product accessories are international brand parts. It is a manufacturer that uses CNC processing equipment to process all mechanical parts.
It cooperates with advanced processing and assembly processes, and has strict process quality control.
It is committed to providing users with stable and reliable equipment under industrial use. Its products have been exported to more than 100 countries and regions.
Excitech CNC is a manufacturer that carries out the whole plant planning of professional intelligent plants and provides relevant complete sets of equipment and software.
There are hundreds of mature cases around the world.
Excitech CNC's CNC cutting equipment, full-automatic linear edge banding machine and high-speed CNC drilling processing center, combined with the customized furniture flexible processing production line of automation software, can truly create a package of solutions for the production of panel cabinets and wardrobes for you, and bring customization into large-scale production.
The technology of Excitech CNC can help you quickly transform ideas and designs into products in a simpler way, with less investment and less time, improve your industrial automation level, get rid of dependence on skilled workers, and effectively improve management efficiency and production efficiency.
At present, the Excitech CNC intelligent factory project has actually landed hundreds of customers all over the world, ensuring effective high-quality production for customers.