1. Hengli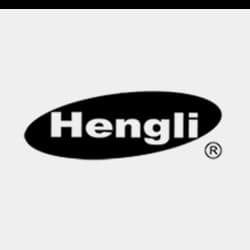 Country: China
Founded: 1990
About the company:
After 30 years of dedication and innovation, Hengli Hydraulic has developed from hydraulic cylinder manufacturing into a large comprehensive enterprise integrating hydraulic components, precision castings, pneumatic components, hydraulic systems and other industries.
Hengli Hydraulic has established four hydraulic research and development centers and nine production and manufacturing bases in China, Germany, the United States, Japan and India.
The technical level and production scale have been in the forefront of the world's hydraulic field, providing services to more than 2000 customers around the world.
The main markets cover more than 20 countries and regions, and the products cover engineering machinery, port ships, energy mining, tunnel machinery, industrial manufacturing and many other industries.
Hengli Hydraulic is a company listed on the Shanghai Stock Exchange (stock code 601100). Headquartered in Changzhou, China, Hengli Hydraulic has built four internationally advanced hydraulic product manufacturing bases: high-pressure oil cylinder, hydraulic pump valve, precision casting, and pneumatic components.
It has successfully entered the global hydraulic component field through the merger and acquisition of Shanghai Lixin Hydraulic, InLine Hydraulic in Berlin, Germany, and Seiko in Japan.
In order to continuously improve the regional service response speed and brand image, and promote the growth of overseas business, Hengli Hydraulic has successively established branches in Japan, the United States and India, and improved the marketing service network in overseas regions.
Hengli will continue to enhance its core competitive advantage, deepen Made in China 2025, actively respond to the strategy of building a strong industrial base, and look back to Made in China through technological innovation.
And improve the global supply chain system and sales service system, committed to providing customers with hydraulic technology solutions and products.
With its excellent R&D capability, stable product quality and perfect service, Hengli has made contributions to the development of China's hydraulic industry and has been recognized and trusted by many well-known customers.
2. Taiyuan heavy machinery
Country: China
Founded: 1964
About the company:
Taiyuan Heavy Industry Group Yuci Hydraulic Industry Co., Ltd., a wholly-owned subsidiary of Taiyuan Heavy Machinery Group Co., Ltd., is an influential independent research, development and manufacturing base for high-end hydraulic products.
The company, formerly known as Yuci Hydraulic Parts Factory, was founded in 1964 and is known as the "cradle" of China's hydraulic industry.
The company integrates the research and development and manufacturing of high-end hydraulic products, and is recognized as a "high-tech enterprise" by the state.
The company has a national enterprise technology center, a postdoctoral research workstation, and is among the best in high-end hydraulic product design, electromechanical and hydraulic integration control and other technical fields.
The company has participated in the formulation of 21 national and industrial product standards, won 24 invention and practical patents, and won 66 national, provincial and ministerial level, industrial technology progress awards and outstanding new product awards.
The company has internationally purchased and unique casting, machining, heat treatment production lines and special equipment, inspection and test devices, which are reliable guarantees for high-end hydraulic product development and manufacturing.
The company is headquartered in Yuci Industrial Park, a transformation and comprehensive reform demonstration area in Shanxi Province.
It has four branches, namely, casting (heat treatment), hydraulic pump, hydraulic valve and hydraulic system.
Changzhi, Jinan and Shanghai have subsidiaries integrating R&D and manufacturing.
Its annual production capacity has reached 3 million hydraulic components, 40000 sets of hydraulic systems and 35000 tons of various castings.
Its products include high-pressure piston pumps, vane pumps, gear pumps, hydraulic valves, hydraulic motors Oil cylinders, integrated hydraulic systems and various castings are widely used in engineering machinery, agricultural machinery, transportation (locomotives, rail transit, ships), petroleum machinery, metallurgical steel, coal mines, marine engineering, aerospace, water conservancy and power, machine tool industry, chemical equipment and other fields.
The company has provided products for national key projects such as the Three Gorges Project, the South to North Water Diversion Project, the localization of continuous casting and rolling of plates and wide plate hot rolling production lines.
The company continues to strengthen innovation drive, and its products and technologies continue to expand to high-end manufacturing fields.
The localization of high-end high-pressure piston pump has made a substantial breakthrough;
High pressure valve and multi way valve products have broken through the technical problems of action reliability and sealing under high pressure, high temperature, high frequency and other environments, meeting the needs of high-end mobile machinery hosts;
The technology of electromechanical hydraulic integrated hydraulic system has been continuously innovated and developed, and has undertaken the hydraulic system projects of hoists and ship lifts for all national key water conservancy and hydropower projects, including the Three Gorges Project;
They overcame the difficulties in the main hammer cylinder, hydraulic control technology and process, successfully matched the first full hydraulic offshore pile hammer developed by Taizhong, and filled the gap in the field of hydraulic control technology for pile hammer.
The company has established a complete quality management system, has the certification of information and industrialization integration management system, comprehensively implements refined management, and constantly improves product quality and economic benefits.
The company has built a nationwide marketing and service network to provide customers with perfect services.
Actively promote the internationalization strategy, and set up strategic partners and service institutions in Europe, America, Asia, Africa and other regions.
The company takes revitalizing China's hydraulic industry as its own responsibility, vigorously promotes independent innovation, and helps the development of high-end equipment manufacturing industry.
3. Shaoye
Country: China
Founded: 1968
About the company:
Shaoyang Vick Hydraulic Co., Ltd. (formerly Shaoyang Hydraulic Co., Ltd.) is a manufacturer of transmission control and key parts in high-end equipment manufacturing industry.
It is the originator of research and development and production of high-pressure oil pumps in China, one of the three domestic hydraulic product supporting bases, and a member of the cooperative platform for industrialization of high-end hydraulic parts and hydraulic systems of engineering machinery of the Ministry of Industry and Information Technology.
Its predecessor, Shaoyang Hydraulic Parts Factory, was established in 1968. In 2004, the overall restructuring of the state-owned enterprise was changed to Shaoyang Vick Hydraulic Co., Ltd., and in 2010, the shareholding was changed to Shaoyang Vick Hydraulic Co., Ltd.
It is one of the only comprehensive enterprises producing hydraulic components, complete sets of hydraulic systems and hydraulic cylinders in the domestic hydraulic industry.
At present, it has realized the upgrading transformation from the production of single hydraulic components to the provision of intelligent hydraulic transmission and control systems.
It has replaced imported products in industrial and factory automation, environmental sanitation, walking machinery, new energy and other fields, breaking the gap between imported parts in the field of hydraulic intelligent control.
The company has a registered capital of 62.92 million yuan and 576 employees
Key projects: hydraulic hoist negative feedback proportional control system for the South to North Water Transfer Project, Shougang 5500 cubic meter blast furnace co service control system, Baosteel Meishan Iron and Steel Co., Ltd. plate roll load sensing automatic control oil cylinder, million kilowatt nuclear power plant oil motor co service control system, urban garbage burning dehydration treatment device extrusion and control system, etc.
4. Huade
Country: China
Founded: 1979
About the company:
Founded in 1979, Beijing Huade Hydraulic Industry Group Co., Ltd. is a domestic supplier of hydraulic basic components and system integration with a complete range of products and a complete scale, a vice chairman unit of China Hydraulic and Pneumatic Seal Industry Association, and a key enterprise of Beijing Jingcheng Electromechanical Holding Co., Ltd.
Huade Hydraulic is a professional hydraulic basic parts R&D and manufacturing enterprise with independent intellectual property rights, focusing on the three pillar industries of high-pressure hydraulic valve, high-pressure plunger hydraulic pump/motor and complete hydraulic equipment, supplemented by reducer, oil cylinder, seals and other products;
The products are widely used in engineering, metallurgy, machine tools, military industry, environmental protection, shipping, aerospace, petroleum and petrochemical and other fields, and its high-end products are installed in defense and other important equipment fields;
Huade Hydraulic has a perfect marketing service network, and its products are sold all over the country and all over the world;
All the enterprises affiliated to Huade Hydraulic have passed the certification of three systems of national quality management, environmental management, occupational health and safety management;
The leading products of the enterprise have passed CE certification of German Rhine, CCS certification of China Classification Society, FM certification of the United States and energy-saving product certification.
Huade Hydraulic adheres to the corporate spirit of unity, integrity, openness and innovation, adheres to the corporate mission of creating customer value, seeking shareholder benefits, and promoting employee growth, adheres to the responsibility of creating value for customers, and pursues excellence endlessly.
It is the business philosophy of becoming a leader in the same industry in China and a global partner.
Guided by technological innovation, Huade Hydraulic works hard to accelerate the grand goal of building a high-level hydraulic industrial base in China!
5. CRUN
Country: China
About the company:
Sichuan Chuanrun Co., Ltd. (CRUN, stock code: 002272) is deeply engaged in equipment manufacturing and industrial service business in the field of fluid control technology, and continues to promote the company's service-oriented, digital, agile and high-quality development.
We always focus on customers, adhere to the principle of making a better industrial world with quality, provide customers with stable products and professional services, achieve the great vision of making customers trust, making employees happy, and making Chuanrun products everywhere in the world.
6. Kawasaki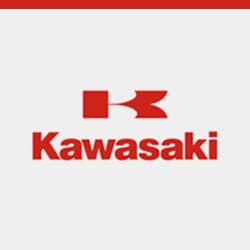 Country: Japan
Founded: 1896
About the company:
Kawasaki Heavy Industry has advanced scale and production equipment in the hydraulic industry. It produces hydraulic machines, such as hydraulic pumps, motors, actuators, hydraulic control valves, and all kinds of applied machinery, such as hydraulic devices for machinery and complete sets of equipment, hydraulic deck machinery, electric hydraulic cabin operators, and hydraulic machinery for fishing.
They also have an excellent research team and test equipment dedicated to the development of new technologies and new products, and strive to improve the quality and stable supply of products.
The products of Kawasaki precision mechanical hydraulic mechanical system provide services to all parts of the world by establishing production networks in Japan, the United Kingdom, China and South Korea, and sales and service networks in Japan, the United Kingdom, the United States, China and South Korea.
7. iNi
Country: China
Founded: 1996
About the company:
iNi Hydraulic Co., Ltd., founded in October 1996, is a national high-tech enterprise. It has a provincial hydrostatic drive engineering technology center.
It is a leading backbone enterprise of one hundred industrial enterprises in Ningbo, and a patent demonstration enterprise in Zhejiang and Ningbo.
It has twice undertaken the National Torch Plan project, and jointly undertaken the national major scientific and technological achievements industrialization project of "High speed and high pressure plunger pump and hydraulic motor drive device for construction machinery" with Zhejiang University.
It has the qualification of military product manufacturing, and is the chief editor of the industry standard for low speed and high torque hydraulic motors.
The company is headquartered in Beilun, Ningbo, covering an area of more than 360 mu, with a building area of 150000 square meters.
There are 450 employees, 64 R&D personnel and 98 R&D equipment.
The R&D team of the company is led by Hu Shicang, a professor level senior engineer who enjoys the special allowance of the State Council.
It is composed of talents at all levels, such as doctors, masters, senior engineers, engineers, and assistant workers.
With the combination of old, young and middle-aged, the company has strong R&D strength.
The company has a number of independent intellectual property rights, and currently has 47 national patents, including 36 invention patents, and 12 invention patents currently being accepted.
The company specializes in the production of hydraulic motors, hydraulic winches (discs), hydraulic rotary devices, hydraulic transmission devices, hydraulic systems, hydraulic pumps, planetary reducers and other fluid transmission products, and its technical level is in the advanced position in China.
The products are exported to Germany, the United States, the Netherlands, Russia, South Korea, Australia, Singapore, India and other countries and regions.
The products are used in marine engineering, agricultural machinery, fishing machinery, engineering machinery, petroleum, coal mine, geological exploration, shipping, metallurgy, light industry, landscape, environmental protection and other industries.
The company has passed 1S09001 and CCS R9001, 15014001, 15045001 system certification, cleaner production certification, CCS classification society type certification, CE certification and EU marine equipment directive EC type certification.
8. Hawe
Country: Germany
Founded: 1949
About the company:
HAWE Hydraulik is a medium-sized family business with international business, headquartered in Munich.
HAWE has branches in Europe, North America and Asia, forming a global sales, service and engineering network.
HAWE's production plant in Germany supplies goods to customers all over the world.
Deep value creation, advanced technology and continuous quality awareness ensure the stability, durability and service life of products.
HAWE Hydraulik's ambition is to combine more than 70 years of experience in the hydraulic field with the integration of new technologies to provide innovative solutions, namely, "Solutions for a World under Pressure"!
9. AVIC HEAVY MACHINERY
Country: China
About the company:
AVIC Heavy Machinery Co., Ltd., subordinate to China Aviation Industry Group Co., Ltd., was listed on the Shanghai Stock Exchange in 1996.
Over the years, AVIC Heavy Machinery Co., Ltd. (hereinafter referred to as AVIC Heavy Machinery), adhering to the purpose of "serving the country through aviation and making aviation powerful", has actively developed a dual-use equipment manufacturing industry with systematic competitive advantages and aviation technology as its characteristics, based on aviation technology.
By the end of 2018, the company had total assets of 12.1 billion yuan and more than 9000 employees.
In recent years, under the guidance of the aviation industry development strategy and in accordance with the requirements of the State owned Assets Supervision and Administration Commission, AVIC Heavy Industries has stripped off new energy, gas turbine and other non main business assets, focused on the main business of aviation forging and casting, hydraulic environmental control, relying on the platform of listed companies, and through professional integration and capitalization operation, efforts have been made to improve the leading innovation and advanced cultural strength of the enterprise, strengthen, optimize and expand the main aviation industry, and become a rich military and civilian A coordinated industrial group.
10. Baiyun hydraulic
Country: China
About the company:
Baiyun Hydraulic is specialized in the development, design, manufacturing and technical services of various complete sets of hydraulic systems, lubrication systems, hydraulic cylinders, hydraulic machinery, pneumatic systems and automatic electronic control equipment. The company was founded in the early 1980s.
In 2007, it was listed on the Guangzhou Property Exchange.
Baiyun Hydraulic was transformed from a state-owned enterprise into a wholly-owned private scientific and technological enterprise.
The company is now located in the airport sector of Guangzhou Baiyun Airport. It is only ten minutes' drive from Baiyun Airport.
It has an independent garden type production base with its own property rights.
At present, the production capacity of non-standard complete sets of hydraulic systems can reach 500 million yuan.
It is a backbone enterprise of complete sets of electromechanical and hydraulic integrated equipment and system integration in China.