Looking for top-notch precision air conditioner manufacturers? Look no further than the list compiled by MachineMFG!
With information on five leading companies based in China, this source provides a comprehensive overview of each manufacturer's history, products, and expertise. Whether you're in need of air conditioning solutions for data centers, communication networks, or industrial automation, these companies offer a range of options to suit your needs.
From Vertiv's combination of hardware, software, and analytics to Stulz's range of traditional and high-density refrigeration systems, each manufacturer brings its own unique approach to precision air conditioning. Envicool's commitment to energy-saving equipment and Canatal's focus on research and development of precision environmental control technologies are just a few more examples of the expertise available from these top manufacturers. And with iTeaQ's recent acquisition of state-owned enterprise Black Peony, this list showcases some of the most innovative and forward-thinking companies in the industry.
So if you're in the market for precision air conditioning solutions, be sure to check out MachineMFG's list of top manufacturers for reliable and efficient options.
Top Precision Air Conditioner Manufacturers
1. Vertiv
Country: China
Founded: 1965
About the company:
Based in Columbus, Ohio, USA, Vertiv Technology has 20,000 employees. Formerly known as Emerson Network Energy Co., Ltd., Vertiv is an industry expert that collaborates with customers to conceive and build infrastructure suitable for the future.
With a combination of hardware, software, analytics, and continuous services, Vertiv ensures that our customers' core applications run continuously, perform optimally, and scale according to their business requirements. Our expertise extends to the following areas:
Data center: hyperscale cloud, hosted, enterprise, and edge.
Communication network: macro station, central machine room, small base station, and data center.
Business and industry: healthcare, manufacturing, rail/transit, electricity, oil, and gas.
2. Stulz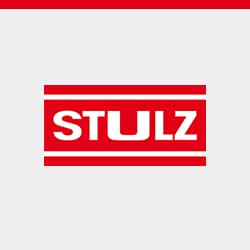 Country: China
Founded: 1974
About the company:
With over 40 years of professional experience in the air conditioning industry, Stulz is a pioneer in creating reliable air conditioning solutions for occasions and data centers that require peak performance.
Stulz air conditioning equipment is developed and manufactured according to high-quality standards and is tested to strict requirements. As an expert in the field, Stulz possesses vast professional knowledge and expertise required by the data center industry in addition to its core technology.
Stulz's product range includes traditional room level refrigeration, high-density refrigeration, water chillers, container refrigeration modules, and adiabatic refrigeration air conditioning equipment. All systems can use "indirect natural cooling" technology, and Stulz can also provide "direct natural cooling" technology for CRAC systems, air conditioning equipment, and modular data centers.
Stulz offers a variety of product sizes, rich additional options, and modular designs that cater to customers' needs and provide optimized and efficient air conditioning solutions for any data center project.
With offices around the world, the company provides timely professional advice to data center operators, planners, and enterprises in the dynamic information technology (TC and T) industry.
Since 1974, the Stulz Group has expanded internationally, specializing in the air conditioning system field of data centers and telecommunications facilities. Stulz has 2,200 employees in Germany and 17 subsidiaries worldwide, with production plants in Germany, Italy, the United States, China (2), Brazil, and India.
Stulz China established a production base in Shanghai in 2005 and another in Hangzhou in 2013. The company has six offices in China, a production base area of nearly 19,000m2, and 2,200 employees. The Chinese production base of Stulz inherits Germany's rigorous professional technology to ensure that high-quality and efficient precision air conditioners are provided to the Chinese market.
No matter where or when, Stulz can always provide excellent system solutions that are worth the investment.
3. Envicool
Country: China
Founded: 2005
About the company:
Shenzhen Envicool Technology Co., Ltd. (A-share listed, stock code: 002837) is a national high-tech enterprise that provides precision temperature control energy-saving equipment.
The company focuses on offering thermal management and environmental control products and solutions for various applications, such as data centers, mobile communication networks, power grid energy storage, industrial automation, indoor health environment, rail transit trains, electric buses, and cold chain transportation. Envicool holds leading core technologies, control technologies, and structural design technologies of refrigeration systems with multiple patents.
Headquartered in Shenzhen, Envicool has several holding subsidiaries. The company's solutions and products are widely used by notable customers such as China Mobile, China Telecom, China Unicom, Tencent, Alibaba, Huawei, ZTE, State Grid, China Southern Power Grid, ICBC, CCB, ABC, Sinopec, PetroChina, CNOOC, BYD, Shanghai Metro, Suzhou Metro, and multinational operators such as Sprint, Vodafone, SoftBank, Ooredoo, and SingTel.
Envicool is committed to becoming an international first-class enterprise with professional equipment and environmental control. The company actively advocates its corporate culture of professionalism, value, and trust while striving to create a win-win career development channel for individuals and the company.
4. Canatal
Country: China
Founded: 2003
About the company:
Nanjing Jialitu Computer Room Environmental Technology Co., Ltd. was established on August 26, 2003. The company's headquarters are located in Jiangning Economic and Technological Development Zone, Nanjing, Jiangsu Province.
Since its establishment, the company has focused on research and development of precision environmental control technologies, particularly for data rooms. As a high-tech enterprise, it provides energy conservation and temperature control equipment, integrated solutions, and related energy-saving technology services for precision environmental control fields such as data rooms.
The company's products are used in data center machine rooms, communication base stations, and other precision environments that require constant temperature and humidity. The company serves customers in government departments, communications, finance, internet, medical, rail transit, aviation, energy, and other industries.
The company's products have been trusted by China Telecom, China Unicom, China Mobile, Huawei, and other well-known enterprises. Its rich, high-quality customer resources have established a good brand image for the company in the industry.
Currently, the company has two major product categories, namely precision air conditioning equipment and water chillers, with 13 series of product lines. Its products have always maintained a leading position in the industry in terms of progressiveness, reliability, and advantages of energy conservation and environmental protection.
Furthermore, the company provides energy conservation transformation services for data centers, relying on its strengths in environmental control technology and energy conservation technology.
With the aim of providing an integrated solution for the computer room environment, the company launched a series of new water chillers in 2014 that are better compatible with its precision air conditioning products. These magnetic suspension water chillers rely on free cooling energy-saving technology and advanced magnetic suspension compressor energy-saving technology, effectively improving product performance, reducing energy consumption, and gradually earning customer recognition.
5. iTeaQ
Country: China
Founded: 2008
About the company:
Established in 2008, Shenzhen iTeaQ Technology Co., Ltd. (hereinafter referred to as Aite Netpower) is a state-owned enterprise credited as a national brand.
iTeaQ is committed to building a national brand of independent innovation in the field of data center and industrial infrastructure while ensuring national information security.
In recent years, it has rapidly grown by attracting top-notch professionals in R&D, marketing, manufacturing, and service, including elites from the world's top 500 companies. This integration has resulted in optimization and upgrading of product lines.
By the end of 2019, iTeaQ had successfully completed the acquisition of the 80-year-old state-owned listed enterprise Black Peony (Group) Co., Ltd. (stock code: 600510) and became its holding subsidiary.
Driven by technology and market, the acquired iTeaQ will build a leading brand of international advanced quality data center and industrial energy infrastructure full network solutions with independent intellectual property rights, under the further promotion and guarantee of the capital and credit of the listed company.
iTeaQ has established three R&D centers in Shenzhen, Xi'an, and Zhongshan, and two manufacturing bases in Shenzhen and Zhongshan. It is focusing on power supply and distribution, refrigeration solutions and products of the data center, industrial, and new energy refrigeration solutions and products, with iClimate thermal energy management product line, iNew innovative energy-saving product line, Powe electric energy management product line, iBlock modular data center product line, IMonitor intelligent management product line, power, and industrial supporting cooling product line.
With over 200 independent intellectual property rights patents, iTeaQ ranks among the top international and domestic brands in the Chinese market. The company also has an advanced national certification laboratory test platform in the industry to meet product quality verification and guarantee.
As an integrated solution provider, iTeaQ combines product R&D and manufacturing, engineering design and construction, and pre-sale and after-sales services. It creates value for customers by building a full network energy business system and providing full life cycle services and management.
The core products UPS and precision air conditioners, micro-module solutions of Aite Netergy, are widely available in various industries, including telecom operators, IDC operators, finance, power and energy, the military, transportation, government, education, medical care, radio and television, and enterprises.
iTeaQ has provided services to various financial industry users such as the People's Bank of China, Industrial and Commercial Bank of China, Agricultural Bank of China, Bank of China, China Construction Bank, Bank of Communications, Postal Savings Bank, Ping An Bank, China Merchants Bank, China Everbright Bank, Huaxia Bank, Industrial Bank, CITIC Bank, Ningxia Rural Credit, Henan Rural Credit, Anhui Rural Credit, Guangdong Rural Credit, Jilin Bank, Bank of Jiangxi, Guangzhou Bank, Dongguan Bank, Agricultural Development Bank of China, Export-Import Bank of China, China Life, PICC, Minsheng Securities, Western Securities, and others. It has also served telecom operators such as China Telecom, China Mobile, China Unicom, China Tower, and other internet companies including Tencent, Baidu, Alibaba, JD, 360.
iTeaQ has been shortlisted in the Central Government Procurement Directory for many consecutive years, providing services to industrial users of Beijing Municipal Government, Hubei Provincial Government, Qinghai Provincial Government, and Hebei Provincial Government. It also serves users in the energy industry such as State Grid, China Southern Power Grid, Datang Power Generation, Huaneng Group, PetroChina, Sinopec, as well as renowned universities and scientific research institutions such as Peking University, Tsinghua University, Beijing University of Aeronautics and Astronautics, Xi'an Jiaotong University, Hunan University, Chengdu University of Electronic Science and Technology, Zhongshan University, and Chinese Academy of Sciences.
6. Airsys
Country: China
Founded: 1996
About the company:
Airsys is a comprehensive refrigeration and temperature control solution provider that offers full value chain services including consulting, design, product engineering, operation, maintenance, and transformation for industries such as data centers, telecommunications, medical imaging diagnosis, semiconductor manufacturing, and electric energy storage.
In the data center industry, Airsys provides efficient and energy-saving refrigeration solutions ranging from traditional machine room air conditioners to cutting-edge indirect evaporative cooling and server liquid cooling. This ensures the safety and security of critical data infrastructure for operators, internet companies, finance, energy, education, and government units.
For the telecommunications industry, Airsys offers integrated, split, indoor or outdoor installation solutions using various energy-saving technologies that cater to different environmental requirements. Its solutions and strategies consulting, product customization, and development, engineering construction, operation, and maintenance are trusted by world-famous operators such as China Mobile, China Telecom, BT, Verizon, Reliance, Vodafone, and others.
In the medical imaging industry, Airsys provides high-precision and reliable refrigeration solutions that are essential for ensuring image quality assurance for leading brands such as GE, PHILIPS, SIEMENS, Lianying, Canon, etc.
In the semiconductor manufacturing industry, Airsys has introduced transformative technology and broken through the technical threshold of the industry. Its innovative cooling technology provides significant support for the domestic chip industry.
In the electric energy storage industry, Airsys's years of experience in designing and developing chillers have enabled them to provide customized solutions for leading customers such as Fluence and BYD in the energy storage industry.
Airsy has a global vision, with six wholly-owned overseas subsidiaries in the United States, Britain, Germany, Brazil, Singapore, and the Philippines. It has two manufacturing centers in China and the United States, and provides localized full value chain services of consultation, design, product engineering, operation, maintenance, and transformation.
After 26 years of development, Airsys has truly become an international company that originated in China and has expanded globally.
7. Climaveneta
Country: Italy
Founded: 1971
Products: water source heat pump (heat recovery) units, air-cooled cold water (heat pump) units, air-cooled heat pump (heat recovery) units, water-cooled water chillers, and end units
About the company:
With over 40 years of experience in producing refrigeration and air conditioning products, Climaveneta (Italy) Co., Ltd. is a renowned multinational company in Europe and worldwide.
Established in 1971, the company has nine production plants, nine branches, and over 70 offices in Italy, Spain, China, and India, spanning an area of over 100,000 square meters, and serving customers worldwide.
Climaveneta (Italy) Co., Ltd. has always prioritized scientific research and technology updates to meet market needs and overcome new challenges. Its independent research organization has over 120 employees dedicated to developing environmentally friendly and energy-efficient air conditioning refrigeration systems and products, as well as new processes and products.
Climaveneta's products have been available in China since the 1980s. In 2004, Climaveneta Italy Co., Ltd. and Hong Kong Jielian Co., Ltd. jointly established Climaveneta Jielian Refrigeration Equipment (Shanghai) Co., Ltd. The following year, the Climaveneta Jielian Shanghai Factory was completed and operational.
Covering an area of 50 mu and with a building area of 20,000 square meters, the factory employs original Italian factory management and technicians and boasts advanced production, processing, testing, and detection equipment, as well as mature and perfect management experience.
Climaveneta (Italy) Co., Ltd. has been producing water source heat pumps since 1976, with a rich history of more than 40 years of professional unit manufacturing and system organization of water source heat pump central air conditioning systems. Climaveneta's water source heat pump units have been widely used in domestic businesses in China for over 20 years, with thousands of successful projects worldwide. The technology maturity and progressiveness, product stability, and reliability of Climaveneta's water source heat pumps have been recognized by the majority of users in China.
8. Shenling
Country: China
Founded: 2000
About the company:
Located in Shunde, at the center of the Pearl River Delta, Guangdong Shenling Environmental System Co., Ltd. (securities code 301018) is a modern enterprise that integrates R&D design, production, and manufacturing, marketing services, integrated implementation, operation, and maintenance. Founded in 2000, the company provides global customers with an overall vertical solution for environmental regulation and is an expert in four fields: data service industrial environment, industrial process production and research environment, professional special application environment, and high-end public building indoor environment.
Shenling Company is among the first batch of enterprises to obtain the National Refrigeration Equipment Product Production License, the unit undertaking the National 12th Five-Year Science and Technology Support Plan, and the vice-chairman unit of China Refrigeration and Air Conditioning Industry Association. It has the first-grade qualification for professional contracting of mechanical and electrical equipment installation projects and has won the "Luban Award" in the construction engineering industry. Its products are also recognized as "Guangdong Province's Independent Innovation Products" and "Guangdong Province's High-tech Products".
For many years, Shenling has adhered to the concept of "innovation-driven" and has won the second prize of the National Technological Invention Award twice and the first prize of the Huaxia Science and Technology Award of the Ministry of Construction twice. The company has R&D platforms such as the nationally recognized enterprise technology center, postdoctoral research workstation, Guangdong Enterprise Technology Center, Guangdong Engineering Technology Research and Development Center, and has a super low-temperature laboratory.
Over the years, the company has undertaken numerous national, provincial, and ministerial science and technology programs, such as the National Science and Technology Support Program, the National Torch Program, and major science and technology projects in Guangdong Province. It was responsible for and participated in drafting a number of national standards and won the title of China Standards Innovation Contribution Award.
With a high starting point, high positioning, and high investment, Shenling has comprehensively laid out strategic emerging industries such as the ICT industry, rail transit industry, chemical and environmental protection VOCs recycling, nuclear power industry, and aerospace. The company has also developed industry segment products, with market segment performance advancing rapidly.
Through product upgrading, Shenling has dug into traditional advantageous industries, such as chemical industry, electric power, electronics, medical and healthcare, pharmacy, tobacco, automobile, municipal administration, light industry, culture, education, finance, and other industries in the national economy.
Its technology and products have been exported to many countries and regions, winning nearly 1000 major projects at home and abroad, and have been unanimously recognized by the majority of users.
9. Haiwu
Country: China
About the company:
Beijing Haiwu Technology Co., Ltd. is dedicated to spearheading new technologies in network and clean energy.
Our product range includes precision air conditioners for communication base stations, energy-saving equipment, switching power supplies, and monitoring systems. Additionally, we offer power supply and distribution units, UPS, high-voltage DC power supplies, array cabinets for data center machine rooms, and air source heat pumps.
Our solutions cater to communication integrated cabinets, edge DC integrated cabinets, single and double row micro-module data centers, among others.
We provide a wide range of service products, including consulting design, electromechanical general contracting, testing and certification, comprehensive agency maintenance, optimization, and upgrading.
10. YMK
Country: China
Founded: 2002
About the company:
Yimikang is a national high-tech enterprise that was founded in 2002. In 2011, it was listed on the Shenzhen Stock Exchange with a stock code of 300249. Currently, Yimikang operates more than ten enterprises in Beijing, Shanghai, Shenzhen, Chengdu, Xi'an, and other places, including two enterprise technology centers.
Yimikang's focus is on providing comprehensive life cycle solutions and services for cloud computing, data centers, and other digital physical foundations. The company possesses energy-saving technologies, key security products, and system solutions, as well as several invention and utility model patents.
Yimikang is a supplier that integrates technical consultation, research and development, and the manufacturing of key equipment. It also provides system integration services, dynamic environment monitoring, Internet of Things software development, big data application, and DC intelligent patrol robots. The company is committed to providing customers with products and overall solutions in the fields of communication rooms, data centers, intelligent construction, and energy management.
Factors to Consider When Choosing a Precision Air Conditioner Manufacturer
As I researched the top precision air conditioner manufacturers, I realized that choosing the right one is crucial for ensuring optimal performance, energy efficiency, and durability. Here are some factors that I believe are important to consider when making a decision:
Reliability and Durability
When it comes to precision air conditioners, reliability and durability are essential. A unit that breaks down frequently or requires constant repairs can be costly and disruptive. Therefore, I recommend looking for a manufacturer that has a proven track record of producing reliable and durable units. You can check online reviews, customer feedback, and industry ratings to get an idea of a manufacturer's reputation in this regard.
Energy Efficiency
Energy efficiency is another important factor to consider when choosing a precision air conditioner manufacturer. An energy-efficient unit can help you save money on your electricity bills while reducing your carbon footprint. Look for a manufacturer that offers units with high SEER (Seasonal Energy Efficiency Ratio) ratings and other energy-saving features such as variable speed compressors, smart controls, and high-efficiency filters.
Customization and Flexibility
Every facility has unique cooling needs, and a one-size-fits-all approach may not work in all cases. Therefore, I recommend looking for a manufacturer that offers customization and flexibility options. For example, some manufacturers offer modular units that can be configured to meet specific cooling requirements. Others offer a wide range of options for airflow, temperature control, and humidity control.
After-sales Support
Finally, after-sales support is an important factor to consider when choosing a precision air conditioner manufacturer. A manufacturer that provides excellent customer service, technical support, and warranty coverage can help you resolve issues quickly and minimize downtime. Look for a manufacturer that offers a comprehensive warranty, 24/7 technical support, and a network of authorized service providers in your area.
In conclusion, choosing the right precision air conditioner manufacturer is crucial for ensuring optimal performance, energy efficiency, and durability. By considering factors such as reliability and durability, energy efficiency, customization and flexibility, and after-sales support, you can make an informed decision that meets your cooling needs and budget.
Conclusion
In this article, I have discussed the top precision air conditioner manufacturers. After thorough research and analysis, I have found that these manufacturers are the best in the industry and provide high-quality precision air conditioners.
Overall, precision air conditioners are an essential part of any commercial or industrial setting. They help maintain the temperature and humidity levels, which is crucial for the smooth functioning of the equipment and machinery. Choosing the right manufacturer is crucial to ensure that you get a high-quality product that meets your requirements.
In conclusion, if you are looking for a precision air conditioner, these top manufacturers are a great place to start. With their high-quality products and reliable customer service, you can be assured that you are getting the best value for your money.