1. ATLANTA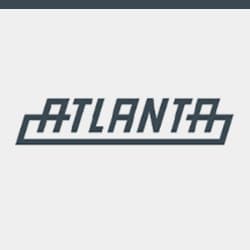 Country: Germany
Founded: 1929
About the company:
As a medium-sized German family enterprise engaged in the development, construction and production of high-quality drive systems, Atlanta has demonstrated its professional level in the drive field and provided drive solutions for customers around the world for more than 80 years.
Atlanta is a manufacturer of drive technology. It manufactures high-quality drive products in three factories located in Bietigheim Bissingen, Germany, including high-precision racks, gears, low backlash reducers, and spiral elevators. Besides the existing product line, it also provides customized services.
Atlanta Transmission Technology (Shanghai) Co., Ltd. is a subsidiary of Atlanta Group in China. Its warehouse is located in Songjiang, Shanghai.
It has more than 200 kinds of spot products. At present, it has offices and agents all over the country to provide a series of services such as sales, technology, project engineering and after-sales.
2. WmhHerion
Country: Germany
Founded: 1895
About the company:
WMH Herion is an enterprise with a history of more than 120 years, integrating the development, design and production of transmission technology.
The company focuses on the R&D and production of linear transmission components such as gear and rack reducers.
In 2006, the company established Qingdao Henrion Transmission Trading Co., Ltd., the Asian headquarters in Qingdao, and later renamed it Qingdao Dexi Intelligent Equipment Co., Ltd.
Since its establishment, the company has also been committed to the R&D, manufacturing and sales of high-precision rack and gear and automation equipment based on linear transmission technology.
The company was merged by Youde Precision Industry (Kunshan) Co., Ltd. (stock code: 300549) in August 2020, becoming its holding subsidiary.
At the end of the same year, the factory moved to Kunshan, Jiangsu, and was renamed as Kunshan Dexi Intelligent Equipment Co., Ltd.
After 15 years of development, Dexter Intelligence has developed linear transmission components for the automation industry, such as racks, gears, reducers, transmission modules, linear guides, and other supporting core components for large-scale five axis machine tools, such as five axis milling heads, electric spindles, and can provide customers with pre-sales technical support, product design and selection, and after-sales service solutions.
At the same time, we also have specialized technicians to provide relevant technical consulting services for customers at any time.
3. YYC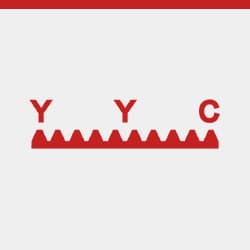 Country: China
Founded: 1980
About the company:
Founded in 1980, YYC Yuanyichang Machinery Co., Ltd. was set up in Taichung, Taiwan.
It started from manufacturing precision racks (row gears) and has been deeply involved in the machinery industry for nearly 40 years. It has been a leading brand with a high market share in Taiwan for a long time.
In 2012, YYC expanded its plant and production base, strategically integrated transmission series products, and became a supplier of high-end transmission parts.
At present, YYC's products include: rack, gear, guide rack, roller, planetary reducer and anti backlash reducer, which are of good and stable quality and meet the market demand at home and abroad;
In response to international standards and specifications, the introduction of German DIN and Japanese JIS standards, as well as the ISO9001 quality certification, YYC transmission series products have been exported to nearly 50 countries, and are the leading brands in Asia's tool machines with a high market share of precision racks.
In the era of Industry 4.0, YYC Yuanyichang and the Industry Bureau of the Ministry of Economy introduced the production plan "Precision Rack Positioning Processing and Prediction Manufacturing Management System Development", won the nomination of the 13th Tool Machine Research and Development Innovation Product in 2017, and continued to improve and optimize the process.
It is the goal of the enterprise to introduce European high-tech laser heat treatment equipment in 2018, and use the efficient and accurate heat treatment process of the machine, Improve the quality stability of the rack again.
4. Gudel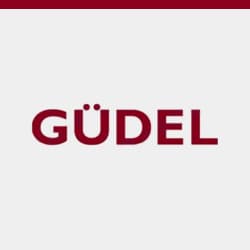 Country: Switzerland
Founded: 1954
About the company:
Gudel China (Shanghai Gudu Automation Engineering Co., Ltd.) is a wholly-owned subsidiary of Gudel Group in Shanghai, China. Headquartered in Switzerland, Gudel Group provides manufacturing, systems and services for mechanical automation products worldwide.
Gudel can supply linear motion module and robot tracking motion unit, gantry robot and component OEM, system integration and mechanical manufacturing.
The products can be used in automobile, tire, metal, railway, logistics, pharmacy, wood, food and beverage, renewable energy, aerospace and aviation.
Guidel has a 3000 square meter factory in Shanghai Lingang Industrial Zone, providing engineering, design, production and customer service support for customers in China.
5. KHK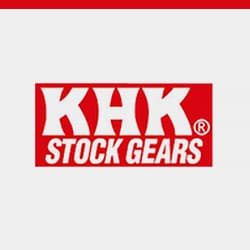 Country: Japan
Founded: 1935
About the company:
As a famous Japanese standard gear manufacturer, KHK Gear Industry Co., Ltd. (also known as KHK Co., Ltd.) has a wide range of standard gear production lines, and can flexibly use highly professional technology and manufacturing experience to provide customers with various customized gears to meet their diverse needs.
Over the past decades, they have kept improving and won high praise from our customers with a large number of standard gear types and diversified customized gears.
With years of technology and experience, they can now provide almost all kinds of gears, including spur gears, helical gears, bevel gears, worm gears and racks.
If the customer uses the standard gear of KHK, the time to design the gear from scratch can be saved.
Among spur gears, rack gears, bevel gears, worm gears and other different types of gears, you can select the ideal gear according to the number of teeth, materials, modulus, accuracy (whether there is grinding), hardness (whether there is deep fire). You can use the KHK standard gear sample to quickly find the required gear.
All standard gears except J series are available in the warehouse of the pinion industry.
After receiving the order, a specially assigned person will be responsible for the delivery of standard gears, so as to meet the customer's requirements for short delivery time.
In order to ensure normal supply, a unique inventory management system is used to manage the inventory quantity of standard gears to ensure that the inventory quantity reaches the ideal state.
6. Licat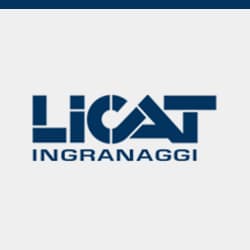 Country: Italy
Founded: 1961
About the company:
Founded by Vittorio Apicella in Turin in 1961, LICAT is located in the famous BorgoSan Paolo Industrial Park.
As a major mechanical product supplier in Italy, it leads the industry in technology.
The company's precision torque transmission system is professional, especially in gear grinding.
In order to keep up with the growing business needs, the company moved to Grugliasco, a new industrial zone located in the suburbs of Turin, in 1967, and then set up a second factory in Alpignano in 1974, mainly producing grinding racks and large-sized gears.
In 1996, the two products were merged into a large product line, and a larger new factory was established in the CascineVica industrial zone of Rivoli.
In 2009, LICAT moved all product production lines to a new factory located in Orbassano Industrial Park.
The company divides the entire production department into two independent production lines: one for manufacturing standard high-precision transmission systems, and the other for customization according to the special needs of customers.
With the establishment of these two new production lines, the equipment of LICAT production line is further increased, the production capacity is improved and the improvement of production structure is accelerated.
This makes LICAT highly competitive in high-precision gear, rack and pinion, worm gear, spiral gear, spline shaft, sector gear, coupling, front embedded gear and other products.
In general, LICAT can meet all the requirements of users in terms of materials, heat treatment, processing and measurement.
The company can also accept special products from users, including one-time processing or processing with supplied materials.
LICAT is usually able to meet all the needs of customers, including material supply, heat treatment, complete processing and testing.
You can also carry out specific process operations according to the materials provided by customers.
LICAT often cooperates with internationally recognized organizations, such as the Italian Naval Registry, Lloyd's Register of Shipping, the US Bureau of Shipping, the Italian Navy, the Italian Railways, etc., and is directly responsible for destructive/non-destructive testing and inspection.
Internal personnel shall use according to SNT regulations.
7. WITTENSTEIN alpha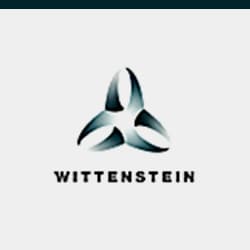 Country: Germany
About the company:
WITTENSTEIN Alpha specializes in providing planetary gear boxes, right angle gear boxes, gear rack systems, and selection tools and accessories for designing a complete set of drive chains. There are not only cost-effective product lines, but also customized high-end solutions for customers.
WITTENSTEI N alpha develops and produces mechanical and electromechanical integrated servo drive systems for industries requiring the highest accuracy.
The company's products have been improving the global standards.
WITTENSTEIN Alpha divides the product portfolio into two parts to meet different requirements: in the high-end segment, it focuses on technology and performance, while in the general segment, cost-effective and high demand products are the main focus.
8. GambiniMeccanica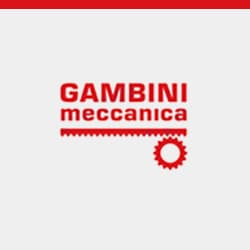 Country: Italy
Founded: 1978
About the company:
Gambini Meccanica, founded in 1978, is a company specializing in the production of rack and pinion transmission.
It started from a manual workshop, but today it has become a certification company with advanced technology, world-class products and continuous innovation (UNIENISO9001/2008, OHSASI18001/2007ISO140012004).
Gambini Meccanica (Gabini) has high-quality talents internally, which can solve the most complex needs for each customer.
Now, due to the flexibility of production and office automation, Gambini Meccanica's products not only have price competitiveness worldwide, but also can produce high standard products and customized products for customers.
Gambini can use different types of raw materials to produce high-precision straight and diagonal racks.
The produced rack and pinion modules range from M0.5 to M42, and the quality grades range from Q5 to Q10.
The maximum length of the rack with quality grade Q5 is 1000mm. If the quality grade is Q6, the length of a single piece can reach 2000mm.
Gambini high-precision racks and gears are widely used in laser cutting: CNC machine tools, CMMs, seventh axis robots, etc.
There are many different types of heat treatment methods for products.
The most commonly used and required processing on the market are induction fire gear rack and surface hardening and induction fire gear.
Of course, we also produce products that do not require heat treatment (all our models).
Through special research, we can also produce different types of surface treatment to protect the workpiece (corrosion and wear resistance);
Special coloring and surface color treatment are also available.
Gambini can produce precision racks with a maximum length of 3000 mm. However, the shorter the rack, the higher the accuracy.
The length of standard rack is 1000mm and 2000mm.
The produced racks can be continuously installed, so that one can be connected with the other and have reached the required length.
To facilitate installation, GmbH produces two different series of gear gauges. The two kinds of racks are different in connection accuracy and price cost.
The company's technicians can provide customers with solutions for any details related to rack connection.
9. KH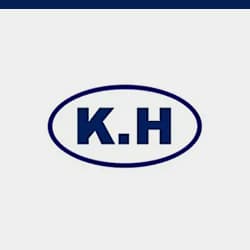 Country: China
About the company:
Kaihe Precision Machinery is located in Taichung. It is a professional rack manufacturing company (ODM/OED).
It has leading manufacturing technology, processing equipment and rich practical experience.
It is Kaihe's business philosophy to provide customers with satisfactory products and services.
Kaihe believes that only by adhering to integrity and professionalism, can we provide customers with complete service quality and good production efficiency, and guide enterprises to the road of low cost and high quality.
At present, the company has rack hobbing machine, vertical integrated processing machine, rack grinding machine and other special rack processing machine tools and other general-purpose machine tools, as well as three-dimensional detector and other detection instruments, with a sound production and quality inspection system.
10. APEX
Country: China
Founded: 1987
About the company:
APEX Taiwan is a global marketing brand. Shanghai Jingrui Guangyong Power Technology Co., Ltd. is responsible for the promotion, sales and service of APEX Taiwan in East China.
Its main products are: high-precision gear reducers, high-precision gear racks, and intelligent lubricating devices.
The company continuously improves the process and timely uses effective methods to meet customers' needs for existing products and services.
Shanghai Jingrui Guangyong Power Technology Co., Ltd. is a wholly-owned company established by Taiwan Jingrui Group, the parent company, specializing in the production of high-precision planetary gear reducers and industrial robots widely praised by high-tech manufacturers.
The parent group is a professional manufacturer of industrial robots, and has accumulated many years of industrial experience in R&D and manufacturing of reducers.
The reducer is designed for high-performance equipment. When you need to reduce the motor speed, increase the output torque, and completely transmit power to the application end, and greatly reduce the cost of direct service control, you will need a reducer to meet your requirements.