1. SEW
Country: Germany
Founded: 1931
About the company:
When referring to the name SEW-EURODRIVE, people first refer to "motor".
It's true that SEW-EURODRIVE started with electric motors.
But at the same time, the name SEW-EURODRIVE represents many things, and the scope of products and services has been greatly expanded.
Reduction motor, reducer, motor, parts for decentralized installation, electric control drive, mechanical variable speed gear motor and drive solutions involving a large number of projects.
Of course, SEW-EURODRIVE should not forget the complementary services and services.
SEW-EURODRIVE has long been more than just a motor manufacturer.
As an enterprise operated and managed by its owner, SEW has developed into a world leading manufacturer of driving technologies – a true family based international enterprise.
In 1931, Christian Pahr founded the South German Motor Factory.
It was originally a private workshop in Baden, but now it has developed into a global technology enterprise.
Only a great deal of dedication and passion can achieve such a cause.
In addition, professional strength based on years of accumulation is required.
The company has more than 900 engineers, 600 researchers, about 250 trainees and college students, and thousands of employees in R&D, production and sales departments around the world.
They are full of energy every day and are committed to customizing exclusive solutions for SEW-EURODRIVE customers.
SEW-EURODRIVE has 17 production bases and 85 drive technology centers in five continents around the world.
Customers can contact SEW at any time, and can achieve rapid availability, ultra short delivery time and on-site face-to-face support worldwide.
Over the years, the company's sales volume has been very high, and its responsibilities are extremely heavy.
SEW-EURODRIVE makes a clear commitment that the company will adhere to the principles of inclusiveness and diversity, fair coexistence with partners and suppliers, and rational use of resources.
2. Flender
Country: Germany
Founded: 1899
About the company:
In the field of mechanical and electrical transmission, Flender is not only a recognized technical expert, but also a recognized supplier of high-quality products and services.
Flender's innovation and efficiency are inseparable from professional and dedicated employees.
They are also the basis for strong consulting capabilities, and there is almost unlimited product portfolio to choose from.
Flender and Winergy – two brands of the same company.
In 2001, in order to better meet the special requirements of the wind power industry, Winergy brand was launched.
Winergy focuses on providing gearbox, generator and wind power services for the wind power industry.
At the same time, we focus transmission technology products used in other industries under the Flender brand.
Such brand strategy enables it to respond more flexibly to customer needs, and become a reliable and innovative partner with lean technical knowledge and production foundation.
3. Harmonic Drive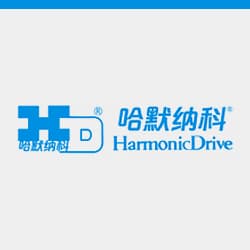 Country: Japan
Founded: 1999
About the company:
Established in January 2011, Harmonic (Shanghai) Trading Co., Ltd. is a Japanese Harmonic Drive Systems Inc (referred to as HDSI), a wholly-owned sales subsidiary invested and established in China, is mainly responsible for the sales, technical support and after-sales service of HDSI products in Chinese Mainland.
HDSI Corporation of Japan is a leader in overall motion control.
The Harmonic Drive harmonic reducer produced by HDSI Corporation is characterized by light weight, small size, high transmission efficiency, wide deceleration range and high accuracy, and is widely used in various traditional systems.
In the field of low reduction ratio, the precision planetary gear reducer Harmonic Planetary developed by HDSI Company, by virtue of the unique deformation process of the internal gear ring, eliminates the backlash between Planetary gear mesh and realizes high-precision transmission.
At the same time, HDSI also provides the electromechanical products of the servo actuator and driver of the built-in harmonic reducer to facilitate the installation and application of customers.
4. Nabtesco
Country: Japan
Founded: 2003
About the company:
Nabtesco Co., Ltd. widely supports the precision reducer of the world's advanced industry, which is used in the joints of industrial robots and can bear the key components of high load while achieving precision action.
Nabtesco has made achievements in this field for more than 20 years and is widely used worldwide.
Nabtesco's precision reducer is known for its high precision, high rigidity and small size and light weight.
Now it is not only used in the field of industrial robots, but also in the field of machine tools or semiconductor manufacturing.
Shanghai Nabtesco Transmission Equipment Co., Ltd. is a joint venture formed by Shanghai Electromechanical Co., Ltd. and Japan Nabtesk Co., Ltd. in 2013 to provide precision reducer RV products and technical services to the Chinese market.
On the basis of more in-depth understanding of the localization needs of the Chinese market, the company will rely on existing technology and knowledge to further strengthen its technical service capabilities for local customers, help customers improve efficiency, reduce comprehensive costs, create higher added value, help the development of robot technology, and at the same time, make efforts for better user experience in the automation field.
With the rapid growth of demand for industrial robots and automation products due to the transformation and upgrading of automation in China's manufacturing industry, Nabtesco precision reducer products will usher in a broad market space in the Chinese market.
5. Lenze
Country: Germany
Founded: 1947
About the company:
Lenze Group is headquartered in Hamelin, Germany.
As a company, Lenze Group already has the key capabilities required to provide services and supply chains worldwide.
Despite considerable development, the Group remains flexible, providing personalized advice to customers, and at the same time providing assistance to customers at the implementation level.
The "sincere affinity" of this family business has all the advantages of international enterprises at the same time, which can provide customers with practical added value, thus bringing success to Lenze.
Lenze Group currently has more than 3000 employees worldwide.
For more than 60 years, the drive and automation system has been Lenze's core competitiveness, which has also made Lenze one of the more innovative enterprises in the industry.
Lenze Group can also provide customers with a complete product system at all stages of mechanical development.
Lenz Group set up an office in Beijing, China, in 1997, and officially entered the Chinese market.
Lenze is committed to continuously expanding its business in China and steadily establishing the Chinese market.
In 2007, Lenze Group established its wholly-owned subsidiary Lunz (Shanghai) Transmission System Co., Ltd. in Shanghai, China.
At present, the company has built a production base and logistics center in the heavy equipment area of Shanghai Lingang New City, and has set up sales offices in 12 places across the country, so as to respond to the needs of the Chinese market in a timely manner, and provide you with high-quality products from Lenze standard products to customized products, from control systems to drive shafts in a more efficient manner.
Lenze China has more than 60 regional sales and technical engineers, who have rich industry experience and application knowledge to provide professional support for users.
Lenze China's service department can also provide you with many services such as product maintenance, improvement and technical support.
6. Sumitomo Heavy Machinery Industry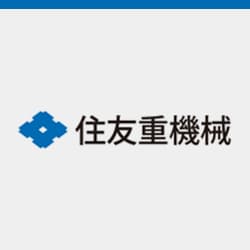 Country: Japan
Founded:1888
About the company:
Sumitomo Heavy Machinery Industry (China) Co., Ltd. is a Japanese wholly-owned enterprise invested by Sumitomo Heavy Machinery Industry Co., Ltd.
Its main products are heavy machinery reducers, with more than 500 employees and a registered capital of 87 million yuan.
Sumitomo Heavy Machinery Industry Co., Ltd. has established branches and subsidiaries in Europe, America, Southeast Asia and Shanghai, China.
As one of the important production strongholds of Sumitomo Heavy Machinery PTC Business Unit for global development, the company has achieved considerable scale after more than 10 years of efforts since its formal establishment in 1994.
7. Neugart
Country: Germany
Founded: 1928
About the company:
Neugart is a family enterprise manufacturing gear reducers. Founded in 1928, it has experienced four generations and is now managed by the fourth generation of owners.
Neugart develops, manufactures and sells planetary gear reducers and special gear reducers customized according to customer needs. There are about 750 employees in the world, of whom about 600 work in the headquarters in Kepenheim, South Baden.
Newcastle Planetary Reducer (Shenyang) Co., Ltd., a subsidiary of Neugart in China, is responsible for the sales and service of all Neugart products in the Chinese market.
8. Guomao
Country: China
Founded: 1993
About the company:
Jiangsu Guomao Reducer Co., Ltd. (hereinafter referred to as Guomao) is located at No. 98, Longqian Road, Wujin National High tech Zone, Changzhou, Jiangsu Province.
With the vision of "becoming a world famous transmission expert", Guomao Co., Ltd. is a benchmark professional manufacturing service enterprise in the reducer industry of China's general machinery industry.
It has a full set of strong technical force and advanced testing means for research, development and manufacturing of various industrial reducers and motors, and provides systematic overall technical solution services for products.
Adhering to the mission of "making contributions to the process of human industrialization", Guomao shares, with the coverage of industry series of products, have more than ten thousand varieties of standard, special, large and medium-sized non-standard, new products, high-precision transmission and other series, and have entered into gold, mining, logistics, chemicals, construction, grain machinery, textiles, energy, pharmaceuticals, environmental protection, electricity, cigarette machines, plastic machines, marine engineering, ships, drilling platforms, farmland and water conservancy Rail transit, port terminals, stereoscopic garages and other fields, and continue to successfully expand its business to Southeast Asia, Europe, America and other overseas markets to meet the growing service needs of global customers.
Adhering to the business philosophy of "taking customers as the center, being altruistic, and forming a community of interests", Guomao is good at "technology driven innovation", and has successfully become a "high-tech enterprise in Jiangsu Province", and "GF series parallel axis helical gear reducer", "GK series helical spiral bevel gear reducer", "GR series helical gear reducer", "GS series helical gear worm gear reducer" "B/X series planetary gear reducer" and other products are recognized as high-tech products;
It has complete three management systems of quality, environment, occupational health and safety;
Innovate and introduce PLM management system that can support global operation, continue the integration of informatization and industrialization, and intelligently build a new industrial model of Guomao GPS lean production management system.
At present, Guomao Co., Ltd., which undertakes the task of "going public for a hundred years", is full of confidence and goes all out to speed up the building of a "three core engine" of sales, manufacturing and research and development, accelerate the realization of differentiated competition ", accelerate the implementation of brand and overseas strategies, and strive to achieve success in the transformation and upgrading of secondary entrepreneurship and become a world famous enterprise.
9. Donly
Country: China
Founded: 1997
About the company:
Ningbo Donly Co., Ltd. (hereinafter referred to as "Ningbo Dongli") was founded in 1997 and listed on the Shenzhen SME Board in 2007. It is an A-share listed company in China's gear industry.
After 20 years of development, the company has gradually established a diversified and professional business pattern with transmission equipment, door control system and engineering technology services as the main industries.
The production and operation bases are located in Jiangbei Industrial Zone, Ningbo National High tech Zone and Deyang, Sichuan, with a total area of 320000m.
Ningbo Donly Transmission Equipment Co., Ltd., located in Jiangbei Industrial Zone, Ningbo, is a high-tech enterprise focusing on the R&D, production and service of gear boxes, motors and transmission devices.
The company has high-precision and complete specifications of gear processing, box processing, heat treatment, physical and chemical testing and experimental equipment.
The company's product chain ranges from standard gearbox to special gearbox and non-standard gearbox, from 0.12kw micro gearbox to 10000kw high-power heavy-duty gearbox.
The company has a large number of Fortune 500 partners, and its product sales network is all over the world.
In the metallurgical industry, the domestic market share has been high for many years.
Donly Transmission "focuses on transmission equipment and serves the high-end market" to provide customers with overall transmission solutions with good quality.
Ningbo Donly adheres to the value of "loyalty, trust, respect, and perfection", takes value creation as the core, strengthens the brand, develops and innovates, and is committed to becoming a value leading listed company integrating manufacturing, industrial management and capital management.
10. Bonfiglioli
Country: Italy
Founded: 1956
About the company:
Bonfiglioli is a global family business headquartered in Italy.
Bonfiglioli has three business departments: discrete manufacturing and process industry, electromechanical integration and motion system, and engineering machinery and wind energy industry, which fully meet the development needs of customers with profound professional knowledge and experience.
With Bonfiglioli's global network, customers can be supported anytime and anywhere.
Bonfiglioli designs, manufactures and sells efficient and customized solutions for various applications in industrial automation, engineering machinery and wind energy.
Bonfiglioli's solutions cover a wide range of products, including reduction motors, transmission systems, planetary reduction boxes and frequency converters.
Bonfiglioli solutions serve all aspects of daily life, such as food, roads, clothing or home lighting.
Bonfiglioli has five influential brands in the power transmission market, which ensure that the company can better serve global customers.
For more than 60 years, Bonfiglioli has always welcomed change with great enthusiasm and pursued innovation.
As the industry leader, Bonfiglioli designs, manufactures and sells a wide range of reduction motors, transmission systems, planetary gear boxes and frequency converters to meet the strict application needs in industrial automation, engineering machinery and renewable energy fields.