1. Atlas Copco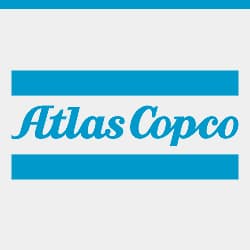 Country: Sweden
Founded: 1873
About the company:
Atlas Copco is a global industrial group company, founded in 1873, headquartered in Stockholm, Sweden, with about 41000 employees and customers in more than 180 countries/regions around the world.
Atlas Copco continues to innovate technology, guide the development of the industry, and its expertise has made contributions to all walks of life around the world.
Excellent products, solutions and services ensure the reliability of customers' business operations, help customers improve productivity, reduce costs and reduce carbon dioxide emissions, and help them achieve their sustainable development goals.
Atlas Copco compressor technology provides oil injection air compressor, oil-free air compressor, oil-free blower, cold dryer, dryer, air filter, oxygen and ammonia production machine, medical compressed air system and high-quality spare parts and services to meet your various air and gas needs.
Atlas Copco Vacuum Technology Department provides vacuum and emission reduction solutions for many industries around the world.
They develop vacuum pumps and systems based on the concept of customer-centric, interconnection and digitalization.
Whether in the semiconductor division, scientific research division or industrial division, enthusiastic employees strive to bring various industrial ideas, support better research and development, integrate better technologies into the equipment used, improve energy efficiency, ensure customer safety, and make daily life full of unlimited possibilities.
In the vacuum technology department, Atlas Copco is an important force in global manufacturing, research and production facilities.
In the field of Atlas Copco industrial technology, industrial creativity is transformed into intelligent manufacturing assembly solutions and innovative industrial tools through cooperation with customers.
Hot worry employees, professional knowledge and meticulous service bring sustainable value to many industries around the world.
In Atlas Copco's power business, industrial creativity is transformed into technology in the field of air, power and flow solutions.
It provides drainage pumps, hand-held tools, high-pressure superchargers, light trucks, mobile compressors and generators, covering a wide range of industries, such as construction, emergency rescue, large-scale activities, manufacturing, mining, power plants, oil and gas, petrochemical, water wells, utilities, etc.
In the 1920s, Atlas Copco's products first entered the Chinese market by importing from Europe.
In 1959, Atlas Copco established its first company in Taiwan, China, China.
Up to now, the Group's four major business areas: compressor technology, vacuum technology, industrial technology and power technology have entered China to provide customers with innovative products and solutions.
By the end of 2021, Atlas Copco had more than 20 companies in China with nearly 7000 employees.
As one of the Group's important markets, Atlas Copco will further develop the Chinese market, constantly expand its market share in China through innovative industrial solutions, and continue to provide sustainable productivity for Chinese customers.
2. IngersollRand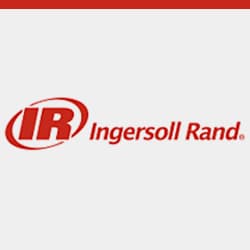 Country: USA
Founded: 1871
About the company:
Ingersoll Rand (NYSE code: IR) comprehensively improves the quality of life by creating a comfortable, sustainable and efficient environment.
The employees of Ingersoll Rand and its brands: ClubCar, lngersollRand, ThermoKing and Trane are committed to improving the air quality and comfort of residential buildings and buildings, transporting and protecting the safety of food and perishables, and improving the productivity and efficiency in the industrial field.
Ingersoll Rand's annual sales volume in 2013 was 12 billion US dollars. The company's vision is to build a world of continuous progress and an everlasting foundation.
Ingersoll Rand is a global diversified industrial company. Ingersoll Rand was founded in 1871.
In recent years, the company has gradually transformed into a manufacturing enterprise with many brand products, serving customers in different fields around the world, and has changed the previous heavy machinery manufacturing business model with high requirements for capital investment.
At present, Ingersoll Rand has 11 strategic business units in the world, and has operating agencies in all major regions of the world.
Looking at the global macro situation, Ingersoll Rand is ready to face the challenges of increasingly dense population and more scarce resources.
Ingersoll Rand believes that companies with excellent performance will have an everlasting foundation.
The company takes sustainable development as the basic element to support its core strategy. The three core strategies include: relying on innovation, services and emerging markets to achieve business growth, vigorously promoting excellent operation, and building a corporate culture that is advancing with the times, diversified and inclusive.
3. SULLAIR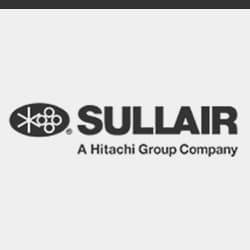 Country: USA
Founded: 1965
About the company:
Headquartered in Michigan, Indiana, the United States, Sullair has been focusing on the R&D and manufacturing of screw air compressors for more than 50 years, and is one of the world's well-known air compressor brands.
Sullair Asia's main production base is located in Suzhou, China, and its sales and after-sales service network covers the whole country, Southeast Asia and other Asian regions.
The main products of Suzhou Shouli Gas Equipment Co., Ltd. include fixed screw compressor, mobile screw compressor, screw vacuum pump, air dryer, precision filter, vacuum pump, etc., which are widely used in many industries such as electronics, thermal power, chemical industry, new energy, automobile, textile, medicine, etc.
The company is committed to providing customers from all walks of life with stable and excellent gas solutions and effective and high-quality after-sales services through continuous innovative technology and practical design
In July 2017, Suzhou Sullair Gas Equipment Co., Ltd. became a member of Hitachi Group.
4. Bitzer
Country: Germany
Founded: 1934
About the company:
Refrigeration and air conditioning technology is an important part of the world.
Over the past 86 years, Bitzer Group has made contributions to this field through innovative products and services.
Bitzer's products provide a good climate for buses, trains or indoor spaces, so that food can be kept fresh during transportation to your home.
With its ability and enthusiasm, Bitzer has continuously promoted the development of compressor technology and established its leading position in the market.
In 1994, Bezel established a Chinese branch in Beijing.
With advanced technology and products, Bitzer's business in China has developed rapidly.
Its products are widely used in energy-saving buildings, frozen retail, food processing industry and transportation industry, occupying a leading position in the industry.
In the field of air conditioning, the National Grand Theater, Water Cube, Mercedes Benz Art Center, etc. have all applied the Bzel air conditioning screw compressor to provide a comfortable ambient temperature for the audience;
In the field of refrigeration, the piston compressor of Bitzer in supermarkets across the country ensures the fresh and delicious food;
In the mushroom planting warehouse, the Bitzer compressor provides a suitable temperature for its growth;
In the field of transportation, 8 out of every 10 air-conditioned buses are equipped with Bezel compressors.
Every year, more than 30000 sets of Bitzer compressors are installed on refrigerated containers, extending the cold chain to the sea.
With the continuous expansion of market share, Bizel has also increased its investment in China. In 2007, Bitzer Refrigeration Technology (China) Co., Ltd. (BRT for short), a wholly-owned subsidiary of Bitzer, laid the foundation for operation in Beijing Economic and Technological Development Zone, and its technical level and production capacity were improved.
By 2020, the number of Bitzer compressors in the Chinese market will exceed 1.5 million.
This is just the beginning.
In 2012, the second phase project of Bitzer China was started and completed in 2014.
After completion, the production area will double to 38,000 square meters, and the office area will reach 4700 square meters, becoming the world's leading independent compressor manufacturer.
Bitzer's development in China has entered a new stage.
At the same time, Bitzer has also vigorously improved its after-sales maintenance and parts network in China.
There are 15 special maintenance centers and 30 accessory dealers nationwide, providing timely and high-quality original after-sales service for users.
In the past 20 years, Bitzer has traveled all over China.
From building air conditioning to industrial cooling, from air-conditioned buses to food refrigeration, from meat slaughter to sea fishing, from medical ice making to beer brewing, Bitzer's products are not everywhere, but they are everywhere in life.
5. Hitachi
Country: Japan
Founded: 1910
About the company:
As a global leader in social innovation, Hitachi carries out businesses involving electricity, energy, industry, circulation, water, urban construction, public, medical and health, and provides high-quality solutions through collaboration with customers.
Now, Hitachi is accelerating its social innovation globally, solving various social issues, becoming an innovation partner in the loT era, and striving to achieve further development in the global market by virtue of its advantages in using control technology at the beginning of its business, as well as its half century old IT technology, and integrating big data analysis, AI and other digital technologies.
In the context of rapid changes in the world economy, Hitachi has formulated a new vision, that is, "Hitachi, with innovation to open the way to solutions, with excellent teams and rich global market experience, to inject new vitality into the world", and has built up the core values of Hitachi Group, with a view to making greater contributions to social development with a new spirit.
In China, Hitachi has carried out extensive business activities with the goal of "The Most Trusted Partner in China".
At the same time, Hitachi also pays close attention to environmental protection and is committed to the development and upgrading of energy conservation and emission reduction based social infrastructure systems, with a view to solving China's social problems and making positive contributions to the sustainable development of China's society.
6. KOBELCO
Country: Japan
Founded: 1905
About the company:
Founded in 1905, KOBELCO has a long history of more than 100 years.
The total number of the group is about 35000, with a sales volume of 3 trillion yen.
It has been rated as one of the top 500 enterprises of Fortune magazine in the United States for many years.
The business scope of KOBELCO Group is broad, mainly including steel, special wire and special steel plate, forged and cast steel, titanium and titanium alloy, welding materials, aluminum and copper and other raw materials and products, construction and industrial machinery, and engineering machinery represented by water treatment machinery and equipment.
KOBELCO Group is a comprehensive enterprise that conducts continuous production from raw materials to finished products.
In 2002, KOBELCO Group built power generation equipment in the area where Kobe Iron Works is located, and began to supply power to surrounding areas, thus expanding the company's business content.
Today, as they step forward to the enterprise road of providing composite solutions, the strategic center of Sinosteel Machinery is located in China!
And localize the independent technical force and the system of production, sales and service in China.
Make the products that "enjoy a high reputation in the field of specialty" – general compressors, engineering machinery, etc., serve the modernization of China.
As of November 2014, KOBELCO Group has nearly 100 bases in 15 countries around the world, including 39 bases in China.
7. ENGINEERING THE FUTURE
Country: China
Founded: 1956
About the company:
ENGINEERING THE FUTURE Group Co., Ltd. is a compressor enterprise with a history of more than 60 years.
The company's main products include screw air compressor, refrigerant compressor, screw expansion generator, process gas compressor, environmental engineering and cold chain industry.
Among them, the power range of screw air compressor products is 4kW-630kW, covering motor power, diesel power, underground explosion-proof screw air compressor and two-stage compression screw air compressor.
Screw expansion technology is the world's leading low-grade heat source power generation technology.
Including direct expansion of residual pressure and ORC organic Rankine cycle expansion technology, it can effectively use low-grade residual heat and residual pressure in a stepped manner, and its efficiency and reliability are leading in large-scale applications in geothermal power generation, waste heat power generation, bioenergy power generation, residual pressure power generation and other new energy and renewable energy fields.
In 2009, ENGINEERING THE FUTURE set up the "ENGINEERING THE FUTURE North America R&D Center" in Seattle, the United States, and developed a large number of high-tech products with independent intellectual property rights according to the model of North America R&D made in China.
ENGINEERING THE FUTURE regards making contributions to saving the earth as the core value of the enterprise, and will quickly become an internationally renowned compressor manufacturer.
ENGINEERING THE FUTURE's product distribution network covers the whole country, with more than 2000 marketing outlets and high-quality sales services.
The products are sold to more than 60 countries and regions in the world, such as the United States, Germany, Japan, South Korea, Russia, etc.
8. FUSHENG
Country: China
Founded: 1953
About the company:
Since its establishment in 1953, Fusheng has gradually expanded from a Taiwan company specializing in dismantling and repairing European, American and Japanese air compressors to a regional enterprise in mainland China and Southeast Asia, and then stepped into the United States and Europe through mergers and acquisitions, becoming a multinational compressor manufacturing group with a global presence.
Fusheng has advanced patented R&D technology, automated production equipment, global distribution channels, and integrated global resources, with a complete product line.
While growing, Fusheng is committed to creating products and services that are competitive in the international market and meet the requirements of environmental protection, energy conservation and high efficiency and quality to provide customers with complete solutions.
In addition to introducing a complete and rich product line (such as reciprocating, spiral, scroll, centrifugal and other air compressors and refrigerant compressors, as well as air compressor cleaning equipment products and other fields) to meet the market demand, Fusheng is more committed to providing air compressor users with energy efficiency, environmental protection, safety, energy conservation and other complete solutions to reduce energy consumption, assist customers to achieve lower operating costs, and cherish the limited resources of the earth.
In order to provide users with more timely, efficient and considerate services, Fusheng has a distribution service system all over the world.
Each room has strictly trained professional maintenance personnel and sufficient factory spare parts.
It can provide quality services nearby and quickly, ensure users' rights and interests, and achieve a win-win goal of trust and satisfaction.
9. CompAir
Country: Britain
Founded: 1994
About the company:
CompAir is a leading global supplier, providing compressed air solutions for a wide range of applications, including micro oil screw air compressor, oil-free screw air compressor, centrifuge, water lubricated air compressor, sliding vane air compressor, mobile air compressor, scroll air compressor and other types of equipment.
Through a network of subsidiaries and dealers across continents, CompAir can provide global expertise training with local service capabilities to ensure support for the provision of advanced technologies
The breakthrough technologies such as CompAir's Ultima are helping compressed air users achieve the goal of sustainable development. Energy efficient and oil-free compressors can provide lower environmental impact.
For screw, reciprocating, centrifugal and mobile compressors with complete specifications, as well as compressed air treatment and accessories, CompAir has innovatively responded to the demand for compressed air in the industry.
All series of CompAir compressors have proved their reliability in Qike's field conditions, saving a lot of costs through energy efficiency and low maintenance.
With a history of 200 years, Compai products continue to provide high-quality products to customers around the world.
The screw air compressor, oil-free air compressor, centrifuge and slide machine produced by Compai continue to provide stable and efficient compressed gas to more than 100000 customers around the world.
10. Snowman
Country: China
Founded: 2000
About the company:
Fujian Snowman Co., Ltd. was founded in March 2000 with a registered capital of 670 million yuan.
The company's headquarters is located in Fuzhou Binhai Industrial Zone, Fujian Province.
At present, it has two industrial parks, Binhai and Liren, with more than 1000 employees.
The Company was successfully listed on the Shenzhen A-share SME Board on December 5, 2011, and now has more than 10 entity subsidiaries.
In 2016, the company's asset scale was 3 billion yuan, with an output value of 800 million yuan. In recent years, the company's profitability, operating cash flow and growth have maintained a good trend.
After more than ten years of development, Snowman has become a high-tech enterprise with compressors as its core industry, integrating the research and development, design, manufacturing, sales, engineering installation and after-sales service of waste heat recovery power generation, new energy, industrial and commercial refrigeration and complete refrigeration systems.
In the ice making equipment manufacturing industry, Snowman has the highest comprehensive market share.
It is one of the large enterprises in the ice making industry and the unit of the Ice Machine Working Group of the National Cold Standards Committee, which is responsible for formulating national and market standards.
The company is mainly engaged in the R&D, production and sales of compressors and units, waste heat recovery expansion generator sets, hydrogen fuel cell air compressors, magnetic suspension centrifugal compressors, industrial and commercial ice making equipment and ice making systems.
At present, the application fields of the company's products mainly include: concrete cooling in water conservancy and hydropower, large buildings, nuclear power plants, large roads and bridges and other industries, mine cooling in coal mining industry, food cold processing and preservation, Chemical reaction gold cooling and cold chain logistics, ice energy storage air conditioning, artificial snowfall, biological bacteria breeding, freeze-drying, seawater desalination, new energy vehicles, national defense and military and other fields.
At present, the company has two industrial parks: ice maker and refrigeration system industry and compressor and unit industry.
In addition, a compressor R&D and manufacturing base has been built in Italy.
Snowman has established 6 technology R&D institutions in the world: Fuzhou Technology R&D Institute in China, Copenhagen Technology R&D Institute in Denmark, Frankfurt Technology R&D Institute in Germany, Washington Technology R&D Institute in the United States, Lonigo Technology R&D Institute in Italy, and Stockholm Technology R&D Institute in Sweden.
In the future, the company will promote the next long-term and medium-term green development plan, constantly increase the company's existing product innovation and new product research and development efforts, advocate the application of CO2, NH3, R507, R134a, water, air and other environmentally friendly low-carbon refrigerants, research and develop a new generation of reliable and energy-saving products, and promote the scientific and technological progress of the industry.
At the same time, the company will take the opportunity of enterprise listing, with domestic and foreign institutions of higher learning and research institutions as the backing, realize capital as the link, with ice making equipment and compressor equipment as the core industry, extend to new materials, new energy, environmental protection and energy-saving technology and other fields, build an international and diversified enterprise group, and achieve leapfrog development.