1. Liju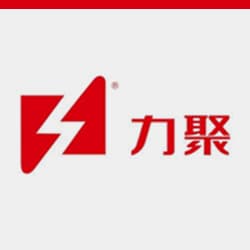 Country: China
Founded: 1997
About the company:
Founded in 1997, Zhejiang Liju Thermal Equipment Co., Ltd. is headquartered in Hangzhou, Zhejiang Province.
Starting from 500000 yuan, it has become one of the domestic ultra-low nitrogen natural gas boiler manufacturers with advanced technical strength and scale.
It currently has 600 employees, a production base with a total area of 260 mu and an annual production of 2500 natural gas boilers.
The company has obtained more than 70 national patents, the original WCB water-cooled premixed combustion technology, and the NOx emission has reached the world's advanced level, meeting China's strict ultra-low nitrogen emission standards.
The company's core products include: ultra-low nitrogen gas vacuum hot water boiler, ultra-low ammonia gas steam boiler, ultra-low nitrogen inspection free gas steam generator.
The company adheres to the business philosophy of "gathering all forces, scientific and technological innovation, and serving the society", adheres to the path of professional development, and is committed to providing users with safer, more energy-saving, and more intelligent heating system solutions.
"Let the world have no explosive boilers" is the business mission of Liju.
2. DEVOTION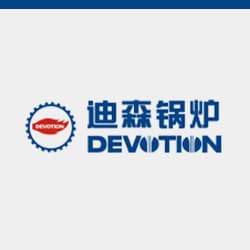 Country: China
Founded: 1970
About the company:
Founded in 1970, DEVOTION (Changzhou) Boiler (formerly Changzhou Boiler Factory), located in the south of the Yangtze River, on the shore of the Taihu Lake and in the center of the Yangtze River Delta, is a core holding subsidiary of DEVOTION Co., Ltd. (stock code: 300335), engaged in the research, development, production and sales of industrial boilers and pressure vessels.
In terms of innovation capability, production and marketing scale, industrial chain layout and comprehensive strength, Dyson continues to lead the industry.
It has a postdoctoral research workstation, a research and development center for thermal engineering technology, a research and development institute for biomass energy, a national innovative enterprise, a national high-tech enterprise, and a leading enterprise in the manufacture of autoclaves for building materials in China.
In 1974, in the absence of technology, equipment and materials, the company insisted on ingenuity, worked hard and cooperated with Shanghai Jiaotong University to successfully develop the first autoclave in China, which was not mission oriented and created a miracle in the industry.
In 1993, DEVOTION Group was established in Guangzhou. Relying on the development opportunity of the national clean energy industry, it developed rapidly in three major fields, namely, comprehensive clean energy services, industrial boiler manufacturing, and indoor health and environmental management.
In 2012, it was successfully listed on the domestic main board.
In 2018, DEVOTION successfully acquired Changzhou Boiler and established DEVOTION (Changzhou) Boiler Co., Ltd., forming a dual business pattern of boiler and pressure vessel.
At present, the company covers an area of more than 230 mu, with an annual boiler capacity of 20000 steam tons and an annual capacity of 800 autoclaves and pressure vessels.
In response to the national call of "low carbon, environmental protection, energy conservation and emission reduction", all of our 22 products produced online have independent intellectual property rights.
The company has introduced international robotic welding equipment, CNC processing equipment and testing instruments to ensure that the quality of the production process is controlled and the testing results are reliable.
From city offices covering the whole country to international trade partners, from domestic one-stop negotiation services to agency sales services in dozens of foreign countries and regions, DEVOTION has developed steadily in developing countries and regions such as Asia, Africa and Latin America through the International Business Department.
Adhering to the business philosophy of "creating value for customers", DEVOTION Changguo has established a complete boiler and pressure vessel research and development system, and has a research and development team of nearly 100 people, which can provide customers with different thermal energy needs with thoughtful and perfect pre-sales and after-sales technical services.
3. NOBETH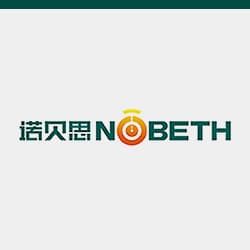 Country: China
Founded: 2009
About the company:
Taking energy conservation, environmental protection, high efficiency, safety and inspection exemption as the five core principles, NOBETH has independently developed more than 20 kinds of single products in more than 10 series, including fully automatic electric heating steam generator, fully automatic gas steam generator, fully automatic oil fired steam generator, environment-friendly biomass particle boiler, explosion-proof steam generator, superheated steam generator and high-pressure steam generator.
The products sell well in more than 30 provinces and more than 60 countries overseas.
As a pioneer in the domestic steam industry, NOBETH has 21 years of industry experience and core technologies such as clean steam, superheated steam and high-pressure steam to provide global customers with integrated steam solutions.
Through continuous technological innovation, NOBETH has obtained more than 20 technical patents, served more than 60 of the world's top 500 enterprises, and become a high-tech boiler manufacturer in Hubei Province.
NOBETH is in an advanced position in the industry in terms of enterprise scale, production strength, technological innovation and other aspects.
It provides users with overall steam solutions from product research and development, production and manufacturing, to scheme design and project implementation.
In addition, NOBETH is able to customize the product function, steam temperature, steam pressure, steam dryness and wetness degree and other technologies according to the industry characteristics and user needs, and provide users with personalized solutions.
The solution fully implements the scientific concepts of core steam technology, safety and stability, economy and rationality, energy conservation and environmental protection, and gradually practices the mission of making the world cleaner with steam.
4. SHANGNENG BOiLER
Country: China
Founded: 2007
About the company:
Founded in 2007, Zhejiang Shangneng Boiler Co., Ltd. is a national high-tech enterprise.
For more than ten years, he has been deeply engaged in the field of civil heating in China, and has continued to carry out technical upgrading and product iteration in coordination with the market, forming three major product series: ZWNS (low nitrogen) vacuum hot water boiler, CEJ series high voltage full immersion hot water steam electrode boiler, and SZS Class A boiler.
The company is committed to providing customized and professional thermal energy system integration solutions for customers to achieve a win-win situation with customers.
In 2017, the company began to deploy new energy products, and reached a cooperation agreement with Canada's ACME ENGINEERING PROD.LTD (hereinafter referred to as "ACME") to jointly research and develop CEJ series high voltage full immersion electrode boilers.
As a company with more than 60 years of research, development, production and manufacturing of electrode boilers, ACME has authorized Shangneng Boiler to be the manufacturing and sales agent in China.
Together with Shangneng Boiler, ACME has promoted the landing of CEJ series products in China, actively responded to the national "carbon peak, carbon neutral" to achieve pollution and carbon reduction, and provided efficient, energy-saving, intelligent and safe products for Chinese customers.
The three management systems, i.e. 1SO9001 quality management system, 1S014001 environmental management system and OHAS18001 occupational health and safety management system, provide theoretical basis and systematic guarantee for the company's product and management quality.
In addition, it has also obtained Class A boiler manufacturing license, BR1/BR2 pressure vessel manufacturing license and Class II boiler installation, transformation and maintenance license to provide manufacturing and service licenses for the company's products.
At present, the company has several CNC laser cutting machines, Panasonic welding machine manipulators, automatic submerged arc welding machines for longitudinal circumferential seams and other advanced production equipment, providing hardware support for quality and quantity delivery.
Relying on its advantages in automatic control of civil boilers and equipment, the company uses advanced Internet of Things technology to build a boiler cloud platform, so that users can master the system operation status at home.
The cloud platform also provides support for the company's after-sales service and improves the efficiency of after-sales service.
Cooperating with the national after-sales service outlets, the company's after-sales service adheres to the concept of customer first, provides a 7 * 24 hour non-stop hotline, responds within one hour, proposes solutions within 24 hours, and upgrades the operating system for free within 10 years.
During the warranty period, "three guarantees" will be implemented for the products, and irregular on-site inspection and satisfaction survey will be conducted for the user units to solve the customer's worries.
At present, there are 150 employees, and the business is almost all over the country.
It has served more than 2300 customer units, such as BOE, Beijing Beijing Energy Group, State Power Investment, Chengdu Aircraft Industry (Chengfei).
It has successively completed the "coal to electricity" urban heating projects in Gansu Yuzhong Second Heat Source Plant (8 sets of 40MW electrode boilers), Xinjiang Kashi, Qinghe, Fuhai, Kektohai and other places, and has accumulated rich experience in project implementation in various industries.
The company strives to "become a well-known expert in thermal energy system solutions", and insists on being an enterprise with "temperature" through the spirit of "innovation, integrity, hard work and ingenuity".
The company always believes that "high starting point creates famous brand, high technology creates excellent quality, and high-quality service". Shangneng boiler has unlimited potential!
5. Yuanda boiler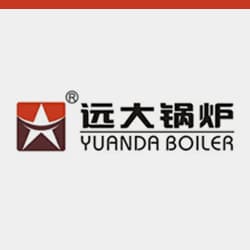 Country: China
Founded: 1956
About the company:
Henan Yuanda Boiler Co., Ltd. (hereinafter referred to as Yuanda Boiler), founded in 1956, is one of the designated backbone enterprises that obtained the national boiler manufacturing license after the founding of the People's Republic of China.
The production base is located in the West Industrial Cluster of Xihua County, Henan Province. The company's R&D center and marketing center are located in Zhengzhou, the capital city of Henan Province.
It is a high-tech enterprise integrating the R&D, production and sales of heating systems and power systems.
The company's production base covers an area of 100 mu, with a building area of 30000 square meters and a beautiful environment.
The company has more than 200 employees, including 30 engineering technicians and 10 senior engineers.
The company has excellent production equipment, with 568 sets of various equipment, including 430 sets of main equipment and 38 sets of testing equipment;
The main tooling equipment includes: edge creating machine, numerical control plate rolling machine, automatic welding machine, chlorine arc welding machine, pipe bender, plate shearing machine, cutting machine, rocker drill operator, creating machine, vertical lathe, etc;
The main testing equipment includes: electromagnetic flaw detector, universal testing machine, ultrasonic flaw detector, X-ray flaw detector, physical longitudinal flaw detector, etc.
Yuanda Boiler has its own R&D team and cooperates with many high-tech research institutions to ensure that the company's products and technologies are at the forefront of science and technology.
It has obtained dozens of patented technologies such as boiler wall structure, safety pressure relief device, boiler smoke box sealing door structure, flue gas energy saving and dust removal device, biomass boiler, blanking device, etc.
In 2003, it passed the certification of the International Quality System Certification Center and obtained the quality management system certification certificate.
The company strictly implements the ISO9001 international quality management standard, standardizes various technological processes and management, which has raised the overall management level of the company to a new stage, and also provides a strong guarantee for manufacturing better products.
Yuanda Boiler has accumulated many years of professional development, manufacturing, installation and operation experience.
At present, Yuanda Boiler has an annual production capacity of 2000 tons of industrial boilers and 5000 tons of various pressure vessels.
By the end of 2015, Henan Yuanda's various products had basically covered the whole country and were exported to 86 countries and regions in Asia, Europe, Africa and South America.
Main product series:
WNS series three return/integrated condensing oil (gas) boiler (0.5-20T/h, 0.35-14MW);
SZS series oil (gas) boiler (2-40T/h, 1.4-28MW); Z-WNS series vacuum hot water boiler (0.7-29MW);
YY (Q) W series heat transfer oil boiler (10-12 million kcal);
DZL series new water fire tube coal-fired/biomass boilers (1-100T/h, 0.7-70MW);
SZL series double drum water tube coal-fired/biomass boiler (2-35T/h, 1.4-25MW);
With the vision of "becoming a century old enterprise and creating an international brand", Yuanda Boiler adheres to the concept of "quality first and integrity in the world".
Over the past 60 years, Yuanda has been taking technological innovation and scientific research and development as the cornerstone, constantly improving the efficiency and safety of boilers, focusing on providing customers with safe, energy-saving and environment-friendly boiler products, creating more value for customers, creating benefits for employees, and fulfilling greater responsibilities for the society.
6. Dizhonghai boiler
Country: China
Founded: 1997
About the company:
Zhejiang Dizhonghai New Energy Equipment Co., Ltd., founded in August 1997, formerly Taizhou Dizhonghai Thermal Energy Equipment Manufacturing Co., Ltd., is the boiler production base of Italy Dizhonghai Thermal Energy Equipment International Co., Ltd., a comprehensive scientific and technological enterprise, located in the beautiful health city of Yilishui.
The company has advanced production process equipment, complete detection means, advanced research and development center, trial production workshop and other research and development infrastructure, and has three independent boiler production lines, B-level boiler manufacturing lines, small and medium-sized boiler production lines, biomass steam generator lines, which can produce 20000 material steam generators, atmospheric hot water boilers, steam boilers, hot air furnaces, vacuum boilers and other products annually.
The company's main equipment includes: CNC plasma cutting machine, automatic submerged arc welding equipment for longitudinal circumferential seam, tubesheet welding machine, large three roll data rolling machine, 4-axis CNC pipe bending machine, robot welding, radiographic flaw detection instrument, independently developed CNC welding equipment and other advanced equipment.
The company also introduced the world's advanced robot equipment production line, combined with the five process layouts of plate shearing, rolling, welding, water testing, and final assembly, and worked hard to build a "globally standardized factory in the industry".
At present, the company has more than 30 senior and intermediate engineering technicians and managers, and is a professional team with independent research and development capabilities.
The product has won dozens of patents. The company also conducted industry university research exchanges with Zhejiang University and Harbin University of Technology to promote the networking of boiler equipment and the design and improvement of boiler structure.
Zhejiang Dizhonghai New Energy Equipment Co., Ltd. has a wide range of products, which are widely used in enterprises, clothing, electroplating, chemicals, hotels, hotels, beauty salons, bathrooms, saunas, leisure clubs and other industries to provide steam, hot water and heating.
Users all over the country.
7. Shuangfeng boiler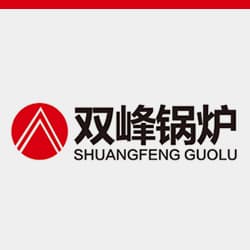 Country: China
Founded: 1952
About the company:
Zhejiang Shuangfeng Boiler Manufacturing Co., Ltd. is located in Wuyi County, Jinhua City, Zhejiang Province.
Founded in January 2001, formerly Zhejiang Wuyi Boiler Factory, founded in 1952, the company is a scientific and technological private enterprise integrating boiler and pressure vessel R&D, design, manufacturing, sales, installation, repair, transformation and service, and has the qualification for boiler and pressure vessel manufacturing, installation, transformation and maintenance.
The company covers an area of 58000 square meters and a building area of 40000 square meters. The company has sound organizational structure, strong technical force, complete process equipment, advanced testing means and perfect quality management.
The annual production capacity is 2000 tons for boilers and 1000 tons for pressure vessels.
The main products include: coal fired boilers, biomass fired boilers, fuel (gas) boilers, coal water slurry boilers, cogeneration boilers, organic heat carrier boilers, circulating fluidized bed boilers, gas fired industrial tail gas, industrial and medical waste boilers, bubbling bed sludge boilers, various inspection free fuel, gas, biomass steam generators and Class D low, medium and medium pressure vessels, with more than 50 varieties and more than 100 specifications.
Among the core technologies, there are 1 invention patent, 11 utility model patents and 8 software copyrights.
Clean combustion technology and brand strength have always been at the leading level of domestic peers, among which the performance of coal water slurry boiler products has ranked first in the industry for consecutive years.
8. Wilford
Country: China
Founded: 1998
About the company:
Zhangjiagang Wilford Thermal Energy Co., Ltd. has been focusing on boilers for 20 years, producing high-quality small and medium-sized boilers to meet the needs of customers in the industrial and commercial fields for efficient use of steam and heat sources.
The company provides overall solutions for boilers and their systems to reduce energy consumption, save operating costs for each factory and improve environmental protection requirements.
Since its establishment in 1998, the company has always been guided by intelligent and lean production to ensure the safety and efficiency of each product.
It is the company's pursuit to have a strong customer service team with the boiler efficiency index and to serve each customer well.
The company has the manufacturing license of China, ASME and CE, and has been engaged in the design, production, sales and service of small and medium-sized steam boilers, hot water boilers, heat transfer oil furnaces and pressure vessels for more than 20 years.
The company's products have become the basic supporting industrial products for the food, clothing, medical, pharmaceutical, chemical and building materials processing industries.
The products are exported to more than 70 countries and regions in Europe, North America, Africa, Southeast Asia and the Middle East.
9. PALETON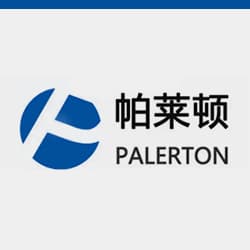 Country: China
Founded: 2001
About the company:
Founded in 2001 and headquartered in Hong Kong, Paleton Group Holdings Limited is a group company focusing on the R&D, production and sales of high-end steam equipment.
Paleton has always been committed to energy conservation and safety in the blue sky and white clouds of the motherland and the global boiler industry, providing a complete set of steam energy services for enterprises.
It has more than dozens of core technology patents, the original FPTS tubular chamber full premixed surface combustion technology, the thermal efficiency of which is up to 100.69%, and the NOx emission reaches the world's advanced level, fully meeting China's strict ultra-low ammonia emission standards.
The main products of the Group: the full pre wetting steam generator of the tubular chamber, the electric heating steam generator and other energy-saving products, which have provided high-quality steam energy services for more than ten million enterprises.
Paleton Group has nine subsidiaries, including Jiangxi Paleton Energy Saving Technology Co., Ltd. and Shandong Pareton Boiler Manufacturing Co., Ltd., and has offices in 32 major cities.
The domestic production base is located in Ji'an, Jiangxi Province, China's "Land of Mountains and Rivers".
It covers an area of about 50 mu, has 318 employees, and has established a research and development laboratory with more than 30 technical research and development teams.
The chief design engineer graduated from Xi'an Jiaotong University in energy and power, and has been engaged in the steam industry for more than 30 years.
The production equipment includes AMADA bending machine, Han's laser cutting machine, FANUC automatic welding machine, etc.
The finished products have undergone multiple nondestructive, flaw detection, water pressure and other tests, with an annual output value of more than 2000 steam tons.
10. Jinu
Country: China
Founded: 2013
About the company:
Shandong Jinu Energy Technology Co., Ltd., with a registered capital of 30 million yuan, covers an area of 80000 square meters.
In January 2014, it obtained Class D1 and D2 manufacturing qualification for special equipment pressure vessels and Class C manufacturing qualification for boilers issued by the General Administration of Quality Supervision, Inspection and Quarantine of the People's Republic of China.
Provincial key high-tech enterprises.
The company has complete qualifications, advanced production equipment, 4 senior engineers, 8 engineers and 22 technicians of all kinds.
At the same time, it has reached strategic cooperation with domestic universities and scientific research institutions, shared technical information achievements, and met the technical and process requirements of customers at home and abroad.
The company is mainly engaged in biomass boilers, gas boilers, electric steam boilers, water heaters and other environmental protection equipment.
Jinxu Boiler is a high-tech boiler manufacturer engaged in R&D, design, manufacturing, sales and after-sales service.
Since the establishment of the company, in response to the development trend of promoting energy conservation and emission reduction and developing low-carbon economy, the company has always taken the research and development of energy-saving and environmental protection equipment as its responsibility, and scientific and technological innovation as its driving force.
It has gathered a group of like-minded boiler technicians.
Relying on the advanced research and development technology of domestic and foreign research institutions and professional colleges, and in conjunction with Hangzhou Boiler Group, it has successfully developed a series of industrial boilers with high advanced scientific and technological content.
In particular, the oil (gas) steam generator and biomass steam generator, which are epochal products, have won unanimous praise after being put into the market due to their wide substitutability, low operating cost, environmental protection and other characteristics.
The company's perfect pre-sales and after-sales service system, experienced technical team, sophisticated processing equipment, perfect detection means, scientific management mode, and innovative concept provide you with high-quality products and services.
We sincerely welcome your presence.