1. BorgWarner
Country: USA
Founded: 1880
About the company:
Borg Warner (NYSE: BWA), as one of the outstanding suppliers of internal combustion engines, hybrid electric vehicles and electric vehicles, provides customers with clean and energy-saving drive system solutions.
At present, the company has 74 branches in 19 countries around the world, and has about 30000 employees.
As a professional supplier in the automotive industry, Borg Warner focuses on assisting vehicle enterprises to implement strict regulations with its outstanding technologies and products, and strives to meet customers' requirements for efficiency and performance.
Borg Warner has five business divisions: turbocharging system, Moss system, thermal energy emission system, transmission system and power drive system.
Its products cover the key areas of vehicle drive and transmission, and it has become a technology innovator and industry supplier.
Whether it is internal combustion engine, intelligent hybrid power system or electric drive system, Borg Warner has been committed to promoting the development of vehicle technology today and in the future.
As an industry leader with more than 130 years of experience in powertrain systems, Bergwarner is supporting the automotive industry to achieve clean drive systems and technical solutions for light, medium and heavy vehicles and off highway applications
2. Garrett
Country: Switzerland
Founded: 1936
About the company:
Garrett is one of the more iconic brands in the automotive industry. It is responsible for researching pioneering turbocharging technologies, which have changed people's understanding of performance and driving performance.
From mainstream passenger cars to F1 racing cars, from commercial trucks and transport trucks to large non road mechanical equipment, Garrett turbocharging technology has always been the driving force for some important moments in the history of automobile development.
Garrett will uphold the tradition of innovation and keep pace with the times, continue to develop innovative and differentiated solutions through experience, talents and the traditional thinking mode of Taozhan, provide customers with competitive advantages, enable the future transportation industry, and optimize customer experience.
Garrett's innovative culture has inspired many important modern engineering developments in the automotive industry.
Garrett engineers are leading the way in a number of technology breakthrough turbocharging structures, including variable cross-section turbocharging technology, ball bearings, electronic actuators and hydrogen fuel cell electric compressors.
Every year, Garrett introduces about 10 new technologies to the market, with engineers all over the world, distributed in five R&D centers and 13 engineering centers close to customers, to ensure that Garrett's partnership with OEMs is deep and collaborative, enabling and adding value.
This culture of continuous innovation is more and more extended to the automotive intelligent networking system.
Garrett is making use of its expertise in power systems to create network security, vehicle health diagnosis and pre diagnosis technologies, preparing for the future of sharing and autonomous vehicle.
Garrett also sells technology and products in the global after-sales service market through the sales network of more than 160 dealers in more than 100 countries.
Through this network, Garrett provides 5300 product part numbers for global service stations.
Garrett is a leading brand in the independent after-sales service market.
It not only provides turbocharger replacement services, but also provides high-performance modified cars and racing turbochargers.
3. Mitsubishi
Country: Japan
Founded: 1884
Industrial automation:
In 1884, Mitsubishi's founder, Mitarao Iwasaki, rented the shipyard from the government and named it Nagasaki Shipyard, the governor of the Ministry of Industry, which officially started the shipbuilding business.
Later, the company changed its name to Mitsubishi Shipbuilding Co., Ltd., and achieved considerable development.
In the ninth year of Showa (1934), in addition to ships, the company added heavy machinery, aircraft, and railway vehicles to its business, and officially changed its name to Mitsubishi Heavy Industries, entering a new stage of development.
In the 25th year of Showa (1950) after the end of the Second World War, Mitsubishi Heavy Industry Co., Ltd. was once divided into three companies: West Japan Heavy Industry Co., Ltd., Central Japan Heavy Industry Co., Ltd. and East Japan Heavy Industry Co., Ltd. according to the "centralized elimination method of excessive economic forces" aimed at disintegrating the chaebol.
In 39 years of Showa (1964), the three companies merged again and rebuilt Mitsubishi Heavy Industries Co., Ltd.
The business of the company has been further developed through the integration of the business capabilities and technical strength of the three companies, and has been developed as the leader of Japan's heavy industry.
In the 45th year of Showa (1970), the auto department of the company independently established Mitsubishi Automatic Vehicle Co., Ltd., which is engaged in the manufacturing and sales of automobiles.
In 1985, Mitsubishi Heavy Industries Co., Ltd. established a representative office in Beijing, which is the predecessor of Mitsubishi Heavy Industries (China) Co., Ltd.
As the regional headquarters of Mitsubishi Heavy Industries in China, it provides consulting and management services to the affiliated enterprises in China under the group company, and also provides sales assistance to the Japanese headquarters for large-scale equipment such as electricity and machinery.
4. FIT
Country: China
Founded: 2003
Industrial automation:
Changchun Fu'ao Ishikawa Supercharger Co., Ltd. (hereinafter referred to as FIT), established in 2003, is a joint venture of Fu'ao Auto Parts Co., Ltd., Japan Corporation IHI, Japan Corporation IHI TURBO, and Japan Itochu Corporation.
The company is engaged in the R&D, manufacturing and sales of automotive turbochargers and related products.
Its products cover the diesel and gasoline engines of commercial vehicles and passenger vehicles. The technology level is internationally advanced, and it is supporting many well-known enterprises such as Volkswagen, Toyota and Honda.
Relying on excellent product R&D capability, advanced manufacturing technology and complete quality assurance system, the company is committed to building an international enterprise that exceeds user expectations and fulfills social responsibilities
FIT is one of the modern turbocharger manufacturers in China. Its main business scope is the development, manufacturing and sales of vehicle turbochargers.
The company is committed to creating clean power for the world and providing customers with professional solutions.
FIT automotive turbocharger covers gasoline and diesel engines of passenger cars and commercial vehicles, including RHF, RHG, RHV and other series, and is applicable to engines with various displacement from 0.6L to 12L.
More than 20 products, including 1.0L-2.0L gasoline engine and 2.4L-7.7L diesel engine, have been equipped, and the product performance and quality are always at the international advanced level.
After years of development, FIT has integrated a comprehensive business platform integrating R&D, production, sales and service, and has realized supporting for many well-known enterprises at home and abroad, such as FAW Volkswagen, Shanghai Volkswagen, Shanghai Volkswagen Powertrain, Dalian Volkswagen Engine, Baoding Great Wall, FAW Toyota, Honda, etc.
5. BMTS
Country: Germany
Founded: 2008
Industrial automation:
BMTS Technology is a global turbocharger manufacturer.
The company's plants in Europe, Asia and the Americas develop and produce turbochargers for passenger cars, light commercial vehicles and off highway applications.
The company insists on high requirements for quality and efficiency, pursues longer product life, and has a stronger environmental awareness, which makes the company always committed to continuous innovation of products.
With its high reliability and beauty, the company has become a reliable and established partner in the automotive industry for many years.
The company provides customized solutions according to the current and future needs of customers to ensure long-term common success.
6. Cummins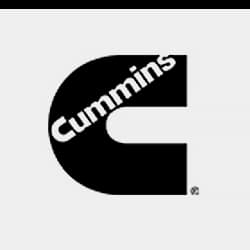 Country: China
Founded: 1919
Industrial automation:
As a global pioneer in power technology, Cummins designs, produces and distributes diversified power solutions and provides service support.
The company's products include diesel and natural gas engines, hybrid and electric power platforms and related technologies, including filtration, post-treatment, turbocharging, fuel systems, control systems, air intake treatment systems, automatic transmissions, power systems, batteries, electric power systems, hydrogen production and fuel cell products.
Cummins was founded in 1919. Headquartered in Columbus, Indiana, the United States, Cummins has about 57,800 employees around the world.
It is committed to giving play to its corporate responsibilities through education, environment and equal opportunities, building healthy communities, and driving world prosperity and development.
Cummins provides customers with product and service support through thousands of dealers worldwide.
In 2020, the company will achieve revenue of 19.8 billion dollars and profit of about 1.8 billion dollars
7. Continental
Country: Germany
Founded: 1871
Industrial automation:
In 1871, Continental was founded in Hanover, Germany.
Continental helps people around the world turn their ideal way of travel into reality and provide sustainable, safe, comfortable, personal and affordable solutions.
As an international auto parts supplier and industry partner, the Group can provide various solutions to help people maintain a safe and healthy lifestyle, help protect the environment, and also provide more opportunities for people to build their own future.
Continental employees around the world are committed to finding new solutions for future travel.
With more than 240000 employees in 59 countries, Continental is committed to creating an intelligent and connected driving world, while ensuring safety, ease of use, sustainability and environmental protection.
The employees of the Group are willing to share ideas, develop new products, guide change and proactively achieve goals.
Employees work closely in different countries and regions to successfully complete many innovative projects.
8. TYEN
Country: China
Founded: 1950
Industrial automation:
Hunan Tianyan Machinery Co., Ltd., a subsidiary of China Ordnance Equipment Group Co., Ltd., is a holding subsidiary of its China Chang'an Automobile Group Co., Ltd., focusing on the R&D, production and sales of engine parts such as turbochargers, high-performance valves, cooling fans, and cooling fans for high-speed rail motor cars.
The company is located in Hejiangtao, Shigu District, Hengyang City, Hunan Province, with convenient transportation and obvious regional advantages.
It covers a total area of more than 600000 square meters, with a total asset of more than 1 billion yuan.
It has established a national recognized enterprise technology center, a postdoctoral research workstation, and Hunan Automotive Turbocharger Engineering Technology Center.
The company was founded in 1950, and was called Hengyang Dali Industrial and Mineral Medicine Factory.
In 1966, it was renamed Xiangyang Machinery Factory.
In 1991, the third line was relocated. The original Hongyuan Machinery Factory (Jipu County of Huaihua) and Hongling Machinery Factory (Chenxi County of Huaihua) were relocated to Hengyang, and Hunan Jiangyan Machinery Factory was merged with Xiangyang Machinery Factory.
In 2003, Hunan Tianyan Machinery Co., Ltd. was reorganized.
In 2012, the company backdoor, completed industrial and commercial changes in 2014, established Hunan Tianyan Machinery Co., Ltd., and resumed trading in May of the same year, with the stock name of Hunan Tianyan and A-share code of 600698.
The company's products cover the engine power range of 30KW-2000KW and the displacement of 0.8L-30L.
It is widely used in engineering machinery, vehicle machinery, agricultural machinery, marine machinery, high-speed rail motor cars and other fields.
It has established stable supporting and strategic cooperation relationships with domestic well-known enterprises such as Chang'an Automobile, Dong'an Power, Weichai, Xichai, Yuchai, Dachai, Quanchai, etc. Its products are exported to Europe, America, Southeast Asia and other countries and regions.
9. Kangyu
Country: China
Founded: 2001
Industrial automation:
Kangyue Technology Co., Ltd., located in Shouguang Economic Development Zone, Shandong Province, was founded in 1963.
It is a high-tech enterprise integrating design, research and development, production and sales of turbochargers.
In August 2014, Kangyue Technology issued A shares (stock code: 300391) and was successfully listed on the Growth Enterprise Market of Shenzhen Stock Exchange.
Through industry integration, M&A and restructuring, and architecture reset, the company now has a supercharging system business division, and has wholly-owned subsidiaries Kangnuo Precision Co., Ltd., Hebei Cui Technology Co., Ltd., Shandong Kangcheng New Energy Technology Co., Ltd., Qingdao Kangwei Import and Export Co., Ltd., and its holding subsidiary Dalian Yiles Turbocharging Technology Co., Ltd., which covers the business fields of internal combustion engine parts, intelligent equipment and new energy.
The company has the world's advanced processing and testing equipment, has established a sound quality assurance system, and has successively passed the IATF16949 international quality system certification, ISO14001 environmental management system certification, OHSAS18001 occupational health and safety management system certification, ISO17025 laboratory certification, and GB/T29490 intellectual property management system certification, laying a solid foundation for high-quality product production.
The company is committed to independent R&D and innovation of supercharger core technology, and has a professional R&D team.
The company has a postdoctoral scientific research workstation, Shandong Enterprise Technology Center, Shandong Industrial Design Center, Shandong Supercharger Engineering Technology Research Center, China Machinery Industry Internal Combustion Engine Supercharging System Key Laboratory and Shandong Internal Combustion Engine Supercharging System Engineering Laboratory, which set up a platform for technical research and innovation.
Relying on its strong comprehensive R&D strength, the company has obtained 43 invention patents, and 7 PCT patents have been authorized in the United States;
JP90S split asymmetric turbocharger and KT60S double layer channel (DLP) variable cross-section turbocharger won the national key new product title;
JP60S explosion-proof turbocharger, JK60S variable cross-section turbocharger, etc. won Shandong Science and Technology Progress Award;
More than ten products, such as JP50S gasoline engine turbocharger and JP30S small high-speed turbocharger, have successively passed the provincial and municipal scientific and technological achievements appraisal, and also participated in the drafting of eight turbocharger industry standards and national standards.
At present, it has independently developed nearly 40 series, including JP35K, J35K, JK35K, JP45K, JP55K, J55K, JK55K, JP60K, JP65K, JP7OK, JK7OK, JP75K, JP85K, JP95K, JP100K, JP105K, J110K, J120K, J130K, J140K, J160K, and more than 1500 kinds of superchargers with supporting power range of 15kW-1200kW.
The products are widely used in the fields of automobiles, engineering machinery, agricultural machinery, ship power, generator sets, and so on.
More than 30 main engine manufacturers, such as Xichai, YTO and JAC, have established good supporting relationships and successively set up 10 sales and service offices throughout the country.
Relying on the right to operate import and export trade, our products have been exported to the CIS, the Americas, Europe, East Asia and other markets.
Adhering to the business philosophy of honesty and innovation, Tianzhi is committed to providing customers with better products and services.
Tianzhi has become an internationally renowned intelligent manufacturing enterprise.
10. Fuyuan
Country: China
Founded: 1993
Industrial automation:
Weifang Fuyuan Turbocharger Co., Ltd., founded in 1958, is a high-tech enterprise recognized by the state and one of the turbocharging technology companies with strong comprehensive strength in China.
At present, the company is a supplier that can provide multi-purpose, full range of turbocharging technologies and products in China.
Its main products include turbochargers, air suspension centrifugal compressors for fuel cells, air suspension centrifugal blowers, micro gas turbines, etc.
The product matching power range of turbocharger and air suspension centrifugal compressor for fuel cell is 5KW-4600KW, which are widely used in passenger cars, commercial vehicles, engineering machinery, ships, power generation and other fields.
The air suspension centrifugal fan is widely used in municipal sewage treatment, paper making, cement, textile, food, chemical industry, medicine and other fields.
The products are supported by Weichai, Yuchai, Jichai, Zichai, Yunnei, Sida, Lovol, Dongfeng, Chaochai, Quanchai and other domestic large engine plants;
It is exported to Russia, Britain, Middle East and other countries.
The company attaches great importance to the research and development of new technologies and products.
"Air suspension centrifugal compressor for hydrogen fuel cell" adopts high-end technologies such as "air suspension bearing" and "high-speed motor direct drive".
At present, this compressor has been successfully matched with domestic key fuel cell manufacturers.
The compressor has been appraised by domestic experts and its technology has reached the international advanced level, which has been included in the scientific and technological achievements library of the Ministry of Industry and Information Technology.
The successful R&D and production of this compressor broke the "choke" problem of "oil-free" compressor in China, and broke the long-term blockage of this technology in China by foreign countries.
It has played a positive role in promoting the rapid development of domestic hydrogen fuel cells.
For many years, the company has been committed to the progress and development of turbocharging technology.
It has a modern provincial enterprise technology center and provincial engineering technology center, a domestic first-class turbocharging technology test center, and advanced product development and testing capabilities, which ensure the technical advancement and reliability of products.
The company has a full process production line consisting of international advanced production equipment, including mold development, two round precision casting and shell hair casting, parts processing and product assembly.
All core parts are self-made, which can provide customers with a full range of high-quality and low-cost supercharger products.
The company took the lead in establishing and passing the certification of ISO9001:2015, IATF16949:2016 quality management system, ISO14001:2015 environmental management system and ISO45001:2018 occupational health and safety management system in the same industry.
The company always adheres to the business philosophy of "providing considerate and satisfactory services to users", and has set up multiple sales service centers at home and abroad, which can provide timely and comprehensive services to customers.
The company always adheres to independent innovation, focuses on the development of turbocharging technology, and is committed to becoming an internationally advanced turbocharger technology supplier.