Top Vacuum Pump Manufacturers
1. NASH
Country: Germany
Founded: 1996
About the company:
Ingersoll Rand (NYSE symbol: IR), driven by a spirit of entrepreneurship and a sense of ownership, is dedicated to enhancing the lives of our employees, customers, and communities. Our customers trust us for our technology-driven performance in critical business processes and industrial solutions.
Despite operating in challenging and demanding environments, our products and services, which span over 40 brands, are widely recognized for their exceptional performance. Our product portfolio encompasses air compressors, pumps, blowers, fluid management systems, loading systems, power tools, material lifting systems, and the well-known multi-function car brand, Club Car.
Our more than 17,000 employees globally are committed to providing customers with reliable expertise, improving their productivity and efficiency, and building long-lasting relationships.
The Nash brand, with a 100-year history, is the flagship brand for pumps and compressors within the Ingersoll Rand Pressure and Vacuum Solutions Division.
Founded in 1996, Gettynash Machinery Co., Ltd. serves as the global production base for the NASH Products Division in the Asia Pacific region.
As a global brand, we offer comprehensive engineering solutions and services for a wide range of products, including liquid ring vacuum pumps, compressors, fans, screw vacuum pumps, oil-type rotary vane pumps, claw pumps, and more.
In 2005, NASH introduced the principles and tools of lean production and has since fully integrated them into our operations. These tools have now been extended to non-production areas, including 5S activities, JIT, supplier Kanban, re-layout, process reengineering, production modularization, VVSM, rapid mold change, and more.
Our focus through these efforts is to eliminate waste, meet customer requirements, and respond quickly to their needs.
2. Edwards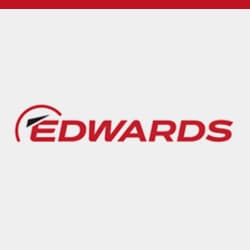 Country: Britain
Founded: 1919
About the company:
Edwards is a global leader in vacuum and exhaust treatment systems and is committed to providing innovative products that play a crucial role in everyday life. By pushing the boundaries of science and technology, Edwards is able to set new standards in the industry and collaborate with customers to achieve their goals.
With over 100 years of experience, Edwards is a trusted partner of thousands of customers in key industries worldwide. Vacuum technology is essential in a wide range of applications, from power generation to steel production, and from space simulation to high-energy physics research.
Wherever a vacuum is needed, Edwards leads the way. Our solutions are used in diverse industries, from medicine to mobile phones, from computers to coffee beans, from cars to chemicals, and we are proud to have a positive impact on people's lives.
We take our responsibility seriously and strive to ensure that our innovation is sustainable and helps our customers maintain their competitive edge and operational excellence.
Edwards is a subsidiary of AtlasCopco Group (NASDAQ OMX Stockholm Stock Exchange: ATCOA, ATCOB), a Swedish provider of industrial solutions.
3. Leybold
Country: Germany
Founded: 1850
About the company:
Leybold, established in 1850, is headquartered in Cologne, Germany and is dedicated to providing high-quality vacuum products to customers worldwide.
With cutting-edge technology, extensive professional experience, and exceptional customer service, Leybold strives to deliver exceptional value to its customers.
As one of the largest suppliers of vacuum equipment, Leybold has annual sales of over 400 million Swiss francs and employs over 1600 people globally. The company has established a comprehensive sales and after-sales service network in the vacuum industry.
Leybold's product offerings include rotary vane vacuum pumps, roots pumps, dry screw pumps, diffusion pumps, molecular pumps, cryogenic pumps, vacuum systems, customized vacuum systems, vacuum instruments, ammonia mass spectrometer leak detectors, vacuum valves, and connectors.
4. Atlas Copco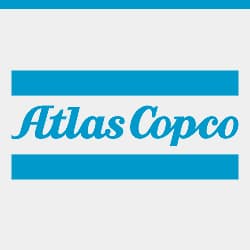 Country: Sweden
Founded: 1873
About the company:
Atlas Copco is a global industrial group company established in 1873 and headquartered in Stockholm, Sweden. With a workforce of over 41,000 employees, Atlas Copco serves customers in over 180 countries and regions around the world.
Atlas Copco is committed to innovation and driving the development of the industry. Its expertise has made a significant impact on various industries and sectors globally.
Our products, solutions, and services ensure the reliability of our customers' operations, improve their productivity, reduce costs, minimize carbon dioxide emissions, and help them achieve their sustainable development goals.
The Atlas Copco Compressor Technology Department offers a range of oil-injected air compressors, oil-free air compressors, oil-free blowers, cold dryers, suction dryers, air filters, oxygen and ammonia production machines, medical compressed air systems, and high-quality spare parts and services to meet a variety of air and gas needs.
The Atlas Copco Vacuum Technology Department provides vacuum and emission reduction solutions to industries worldwide. Our vacuum pumps and systems are developed with a customer-centric approach and incorporating interconnectivity and digitalization.
At Atlas Copco, our employees across the semiconductor division, scientific research division, and industrial division are passionate about bringing innovative industrial ideas to life. They support better research and development, integrate advanced technologies into equipment, improve energy efficiency, prioritize customer safety, and bring unlimited possibilities to everyday life.
In the Vacuum Technology Department, Atlas Copco is a leading player in global manufacturing, research, and production facilities.
In the realm of industrial technology, Atlas Copco transforms industrial creativity into intelligent manufacturing solutions and innovative industrial tools through collaboration with customers.
Our dedicated employees, professional expertise, and meticulous service bring sustainable value to various industries worldwide.
In the Power Business, Atlas Copco transforms industrial creativity into technology in the field of air, power, and flow solutions. We offer a wide range of products, including drainage pumps, hand-held tools, high-pressure compressors, light trucks, mobile compressors, and generators, serving industries such as construction, emergency rescue, large-scale events, manufacturing, mining, power plants, oil and gas, petrochemical, water wells, and utilities, among others.
Atlas Copco's products first entered the Chinese market in the 1920s through imports from Europe. In 1959, the company established its first subsidiary in Taiwan, China.
Today, Atlas Copco's four major business areas – Compressor Technology, Vacuum Technology, Industrial Technology, and Power Technology – are present in China, offering customers innovative products and solutions.
As of the end of 2021, Atlas Copco had more than 20 companies in China with a workforce of nearly 7000 employees.
China is an important market for Atlas Copco, and we aim to further develop our presence there. We plan to increase our market share in China through innovative industrial solutions and continue to provide sustainable productivity for our Chinese customers.
5. Pfeiffer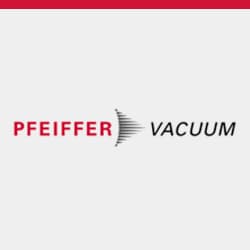 Country: Germany
Founded: 1890
About the company:
Pfeiffer Vacuum is a leading global supplier of vacuum technology solutions. The company offers a comprehensive range of products, including hybrid bearings, fully magnetic suspension turbine molecular pumps, rotary vane pumps, thousand pumps, roots pumps, ammonia mass spectrometer leak detectors, vacuum gauges, four-stage mass spectrometers, vacuum pipe fittings, and integrated vacuum systems.
Since inventing the turbo molecular pump in 1958, Pfeiffer Vacuum has been known for its innovative solutions, high-quality, stable and reliable products, and exceptional customer service in various industries, including analysis, research and development, coating, solar energy, semiconductors, and more.
Founded in 1890, Pfeiffer Vacuum has a rich history, with nearly 3300 employees and more than 20 branches worldwide. The company has manufacturing facilities in Germany, France, Romania, and South Korea.
With China's growing national strength, the upgrading of its industrial structure, and the increasing demand for energy conservation and emission reduction, the demand for vacuum technology is on the rise. Pfeiffer Vacuum is well-positioned to meet this demand with its advanced scientific research and sophisticated manufacturing processes.
Pfeiffer Vacuum (Shanghai) Co., Ltd., a wholly-owned subsidiary of Pfeiffer Vacuum GmbH in Germany, was established in Shanghai, China in 2007. This marked a significant milestone in Pfeiffer Vacuum's presence in China and reflected the company's confidence in the country's continued growth.
The company is located in the Pudong New Area of Shanghai, near Century Park, and has an after-sales service factory in Wuxi, Jiangsu that covers 4,000 square meters.
Pfeiffer Vacuum Technology Shanghai Co., Ltd. is responsible for sales and after-sales service in mainland China, Hong Kong, and Macao. The company has a team of regional sales representatives and on-site after-sales service engineers located throughout the country to provide support to customers.
6. Ebara
Country: Japan
Founded: 1912
About the company:
Ebara Machinery (China) Co., Ltd. is a wholly-owned subsidiary of Ebara Manufacturing, established in Beijing in 2006. The company is dedicated to serving China's development with advanced Ebara products and solutions.
Ebara Machinery takes customer needs as its top priority and provides optimized overall solutions in various industries. The company has manufacturing facilities in Beijing, Yantai, and Zibo, serving the construction, industrial, and municipal water conservancy sectors with world-class general-purpose pumps, customized pumps, water supply units, water treatment systems, and other products and services.
In addition to serving the Chinese market, Ebara Machinery also supplies products to Japan, Southeast Asia, the Middle East, and other markets, playing a crucial role in Ebara's global business.
7. Elmo Rietschle
Country: Germany
Founded: 2006
About the company:
Elmo Rietschle is a brand that offers a wide range of high-performing products, including side flow fans, centrifugal fans, thousand operation oil lubricated rotary vane vacuum pumps and compressors, screw vacuum pumps, and liquid ring, rotary vane, and claw vacuum pumps and compressors.
History of Elmo Rietschle
For over a century, Elmo and Rietschle have made a series of significant achievements and established numerous milestones in the industry. As early as 1903, Elmo introduced the liquid ring vacuum pump, which was granted a patent by the Royal Patent Office. Just three years later, a smaller vacuum pump was used in a vacuum cleaner in Germany. The side flow fan was introduced in 1963, which greatly impacted the vacuum and pressure product market.
Elmo consistently emphasizes professionalism and is focused on designing and manufacturing high-quality machines while providing engineering support. At the turn of the century, after separating from Siemens, Elmo and Nash Industries, former competitors in the United States, formed Nashelmo.
Founded by the resourceful Elmo Rietschle after World War II, Rietschle quickly established itself as a renowned supplier of small vacuum pumps and compressors, known for its exceptional customer service, flexibility, and innovation.
In 2002, the company merged with Thomas Industries and became Rietschle Toms. With an extensive network of production plants and sales offices around the world, the company continued to prioritize after-sales service and support for its customers. In 2005/2006, Glendenford acquired two companies and rebranded as Elmo Rietschle.
8. HCH
Country: China
Founded: 1956
About the company:
Shandong Huacheng Group, formerly known as Shandong Boshan Forging and Pressing Factory, is a state-owned enterprise that was established in 1956 and underwent restructuring in 2004. Today, the company has evolved into an enterprise cluster that integrates research, development, production, and sales of equipment products such as water ring vacuum pumps, precision reducers, slurry pumps, desulfurization pumps, engine connecting rods, and more. It employs 1800 people.
The company is comprised of Zibo Water Ring Vacuum Pump Factory Co., Ltd., Zibo Huacheng Pump Industry Co., Ltd., Zibo Boshan Huacheng Forging Co., Ltd., Shandong Huacheng Zhongde Transmission Equipment Co., Ltd., Zibo Huacheng Import and Export Co., Ltd., as well as the Shandong Fluid Machinery Engineering Technology Research Center and the Provincial Enterprise Technology Center.
The company's water ring vacuum pump production and sales volume is among the top in China, and the company played a lead role in drafting five national industrial standards. Through technological innovation, the company has independently developed eight types of super large water ring vacuum pumps with technical specifications at an international level.
The company's products have been successfully applied in cutting-edge scientific and technological fields, such as the wind tunnel test of aircraft at Sichuan Mianyang Military Base and the comprehensive performance simulation test of high-speed trains at Southwest Jiaotong University.
The precision reducer products developed and manufactured by the company incorporate German technology and expertise, utilizing advanced equipment such as the German Hoffler CNC gear grinding machine, American Gleason spiral bevel gear grinding machine, Austrian Aixielin heat treatment production line, German Klingenberg gear testing center, Japanese Mitsubishi machining center, and Italian Pama machining center.
The company has successfully developed M, HB, and KPL series of reducers with thousands of specifications, and these products have passed the expert appraisal of the Shandong Provincial Science and Technology Department, reaching an international advanced level. They have the capability to replace imports and participate in international competition on behalf of China at a world-class level.
Huacheng Group takes the revitalization of the national equipment manufacturing industry as its responsibility and develops and produces international-level vacuum equipment and transmission equipment. The company aims to replace imported products gradually and gain national dignity in the international equipment manufacturing competition.
9. Kenflo
Country: China
Founded: 1954
About the company:
Guangdong Kenflo Pump Industry Co., Ltd., formerly known as Guangdong Foshan Pump Factory Co., Ltd., was founded in 1954 and is a professional pump enterprise that integrates research and development, production, and sales.
The company employs over 1000 people and has three production plants located in Foshan Sanshui Baini, Sanshui Leping Industrial Park, and Guizhou Zunyi Suiyang High-tech Industrial Park. The total area covered is 210,000 square meters, with a building area of 123,000 square meters.
Kenflo is equipped with advanced production equipment and a comprehensive process, including mold manufacturing, parts casting, welding, heat treatment, processing, assembly, and testing.
The company focuses on the application research of pumps and complete sets of equipment, providing technical solutions for its users. The company has a large number of professional and technical talents, including doctors, masters, senior engineers, and experts who receive special national allowances.
Over the past 60 years, the company has continuously invested in scientific research, technological innovation, and industry-university research cooperation, resulting in the formation of its core technology and unique expertise.
The company has a complete quality system and advanced testing methods and has been certified for its Quality Management System (ISO9001:2015), Environmental Management System (ISO14001:2015), Occupational Health and Safety Management System (ISO45001:2018), and CE certification.
The company's marketing and service network extends throughout the country and the world, and it has branches in Southeast Asia. Kenflo's vacuum pumps, compressors, circulating water pumps, chemical pumps, clean water centrifugal pumps, complete sets of equipment, and other pump products are widely used in industries such as electric power, petroleum, chemical, paper making, coal, light industry, water supply, urban construction, fire protection, and air conditioning. They are known for their high efficiency, energy conservation, and reliable operation.
10. Becker
Country: Germany
Founded: 1885
About the company:
Beckert, founded in 1885 and headquartered in Wuppertal, Germany, is a medium-sized, family-owned business that specializes in the manufacture of high-tech and high-quality vacuum pumps and compressors.
Its products are widely used in various industries and engineering fields, including printing and packaging, machinery, laser, logistics, electronics, medicine and medical, woodworking, environmental protection, and more. The company has a reputation for high quality in the industry.
Beckert has a long-standing collaboration with German scientific research institutions and leverages its expertise in vacuum and pneumatic applications to continuously innovate. The company has received several patents and is now considered a leader in the field.
Throughout its more than 120 years of development, Beckert has maintained its family-style management and prioritizes providing employees with a comfortable and safe work environment. As a result, the company has become a trusted partner for its customers.
With continued growth and expansion, Beckert now has over a dozen subsidiaries and numerous distribution agencies worldwide, employing over 750 people. The company provides localized services to more than 100 countries and regions globally.
Buying Considerations
When looking for a vacuum pump manufacturer, there are a few key considerations to keep in mind. As someone who has researched and purchased vacuum pumps for various projects, I recommend considering the following:
Pump Type
The type of pump you need will depend on the application. Some common types include diaphragm pumps, rotary vane pumps, and scroll pumps. Consider the flow rate and vacuum level required for your project to determine the most suitable pump type.
Materials and Construction
The materials and construction of the pump are also important factors to consider. Look for pumps made with durable materials, such as stainless steel or aluminum, that can withstand the demands of your application. Additionally, consider if the pump has any special coatings or finishes that may be necessary for your specific use case.
Maintenance and Serviceability
Regular maintenance and service are necessary to keep your vacuum pump functioning properly. Look for pumps that are easy to maintain and service, with accessible components and clear instructions. Additionally, consider if the manufacturer offers any support or training for maintenance and repairs.
Cost and Value
Finally, consider the cost and value of the pump. While it may be tempting to go for the cheapest option, a low-quality pump may end up costing more in the long run with frequent repairs and replacements. Look for a pump that offers a good balance of cost and value for your specific needs.
By keeping these considerations in mind, you can find a vacuum pump manufacturer that provides a reliable and efficient solution for your project.