1. NASH
Country: Germany
Founded: 1996
About the company:
Ingersoll Rand (NYSE code: IR), driven by entrepreneurship and sense of ownership, is committed to creating a better life for our employees, customers and communities.
Customers rely on our technology driven performance in key business process creation and industrial solutions.
Even under its complex and rigorous working conditions, our highly praised products and services of more than 40 brands can stand out by virtue of their excellent performance.
Their product portfolio covers many areas, including air compressors, pumps, blowers, fluid management, loading, power tools and material lifting systems, as well as the well-known multi-function car brand Club Car.
Their more than 17000 employees around the world will continue to provide customers with reliable expertise, help customers improve productivity and efficiency, and establish lifelong connections with customers.
NASH, with a history of 100 years, is the core brand of pump/compressor products under Ingersoll Rand Pressure and Vacuum Solutions Division.
Founded in 1996, Gettynash Machinery Co., Ltd. is the global production base of NASH Products Division in the Asia Pacific region.
The global brand will provide you with one-stop engineering solutions and services for liquid ring vacuum pumps, compressors, fans, screw vacuum pumps, oil type rotary vane pumps, claw pumps and other products.
Since 2005, NASH has introduced the concept and tools of lean production and started to fully implement them.
The tool has now been extended to non production areas.
This includes 5S activities, JIT, supplier Kanban, re layout, process reengineering, production modularization, VVSM, rapid mold change, etc.
All these activities focus on reducing and eliminating waste, meeting customer requirements and responding quickly.
2. Edwards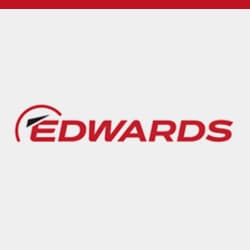 Country: Britain
Founded: 1919
About the company:
Edwards is a global leader in vacuum and exhaust treatment systems. It can lead the industry, break through the scientific boundary to provide innovative products indispensable in daily life, cooperate with customers and constantly set new standards.
With more than 100 years of experience, Edwards is the partner of thousands of customers in key application fields around the world.
Vacuum is needed everywhere: from power generation to steel production, to creating challenging environments, such as space simulation and high-energy physics research.
Wherever a vacuum is needed, Edwards leads the way.
From medicine to mobile phones, from computers to coffee beans, to cars and chemicals, Edwards is proud to be able to improve people's lives.
And they can do this responsibly to ensure that innovation is carried out in a sustainable way, while helping customers maintain competitive advantage and excellent operation.
Edwards is a subsidiary of AtlasCopco Group (NASDAQ OMX Stockholm Stock Exchange: ATCOA, ATCOB), a Swedish industrial solution provider.
3. Leybold
Country: Germany
Founded: 1850
About the company:
Leybold, founded in 1850, is headquartered in Cologne, Germany.
Leybold is committed to providing high-quality vacuum products to global users!
With advanced technology, rich professional experience and considerate service, Leybold will create outstanding value for our customers.
As one of the world's largest suppliers of vacuum equipment, Leybold has annual sales of more than 400 million Swiss francs and more than 1600 employees.
It has established a perfect sales and after-sales service network in the vacuum industry worldwide.
The main products include: rotary vane vacuum pump, roots pump, dry screw pump, diffusion pump, molecular pump, cryogenic pump, vacuum system, customized vacuum system, vacuum instrument, ammonia mass spectrometer leak detector, vacuum valve and connectors.
4. Atlas Copco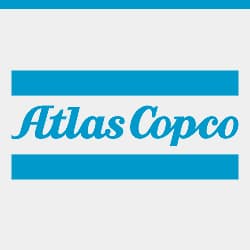 Country: Sweden
Founded: 1873
About the company:
Atlas Copco is a global industrial group company, founded in 1873, headquartered in Stockholm, Sweden, with about 41000 employees and customers in more than 180 countries/regions around the world.
Atlas Copco continues to innovate technology, guide the development of the industry, and its expertise has made contributions to all walks of life around the world.
Excellent products, solutions and services ensure the reliability of customers' business operations, help customers improve productivity, reduce costs and reduce carbon dioxide emissions, and help them achieve their sustainable development goals.
Atlas Copco compressor technology provides oil injection air compressor, oil-free air compressor, oil-free blower, cold dryer, suction dryer, air filter, oxygen and ammonia production machine, medical compressed air system and high-quality spare parts and services to meet your various air and gas needs.
Atlas Copco Vacuum Technology Department provides vacuum and emission reduction solutions for many industries around the world.
We develop vacuum pumps and systems based on the concept of customer-centric, interconnection and digitalization.
Whether in the semiconductor division, scientific research division or industrial division, enthusiastic employees strive to bring various industrial ideas, support better research and development, integrate better technologies into the equipment used, improve energy efficiency, ensure customer safety, and make daily life full of unlimited possibilities.
In the vacuum technology department, Atlas Copco is an important force in global manufacturing, research and production facilities.
In the field of Atlas Copco industrial technology, industrial creativity is transformed into intelligent manufacturing assembly solutions and innovative industrial tools through cooperation with customers.
Hot worry employees, professional knowledge and meticulous service bring sustainable value to many industries around the world.
In Atlas Copco's power business, industrial creativity is transformed into technology in the field of air, power and flow solutions.
It provides drainage pumps, hand-held tools, high-pressure superchargers, light trucks, mobile compressors and generators, covering a wide range of industries, such as construction, emergency rescue, large-scale activities, manufacturing, mining, power plants, oil and gas, petrochemical, water wells, utilities, etc.
In the 1920s, Atlas Copco's products first entered the Chinese market by importing from Europe.
In 1959, Atlas Copco established its first company in Taiwan, China, China.
Up to now, the Group's four major business areas: compressor technology, vacuum technology, industrial technology and power technology have entered China to provide customers with innovative products and solutions.
By the end of 2021, Atlas Copco had more than 20 companies in China with nearly 7000 employees.
As one of the Group's important markets, Atlas Copco will further develop the Chinese market, constantly expand its market share in China through innovative industrial solutions, and continue to provide sustainable productivity for Chinese customers.
5. Pfeiffer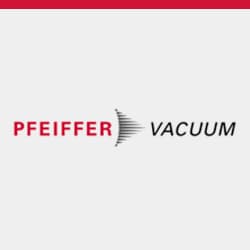 Country: Germany
Founded: 1890
About the company:
Pfeiffer Vacuum – is one of the world's leading suppliers of vacuum technology solutions.
It not only has a full range of hybrid bearings and fully magnetic suspension turbine molecular pumps, but also has various rotary vane pumps, thousand pumps, roots pumps, ammonia mass spectrometer leak detectors, vacuum gauges, four stage mass spectrometers and other products, as well as vacuum pipe fittings and integrated vacuum systems.
Since Pfeiffer invented the turbo molecular pump in 1958, it has always represented innovative solutions, high-quality, stable and reliable products and first-class services in global analysis, research and development, coating, solar energy, semiconductor and other industrial fields.
The company has been established for more than 100 years since 1890, with nearly 3300 employees, more than 20 branches all over the world, and manufacturing bases in Germany, France, Romania and South Korea.
With the improvement of China's comprehensive national strength, the upgrading of industrial structure, and the strong demand for energy conservation and emission reduction, scientific research and sophisticated manufacturing processes, the demand for vacuum technology is also increasing.
As a wholly-owned subsidiary of Pfeiffer Vacuum GmbH in Germany, Pfeiffer Vacuum (Shanghai) Co, Ltd. officially settled in Shanghai, China in 2007, marking that Pfeiffer Vacuum's business in China has begun to take shape and the company's confidence in China's continued growth.
The company is now located near Century Park, Pudong New Area, Shanghai, and has a 4.000 m2 after-sales service factory in Wuxi, Jiangsu.
Pfeiffer Vacuum Technology Shanghai Co., Ltd. is mainly responsible for the sales and after-sales service in Chinese Mainland, Hong Kong and Macao.
The company now has resident regional sales and on-site after-sales service engineers throughout the country.
6. Ebara
Country: Japan
Founded: 1912
About the company:
Ebara Machinery (China) Co., Ltd. is a wholly-owned enterprise of Ebara Manufacturing in China. It was established in Beijing in 2006 and is committed to serving the development of China with advanced Ebara products.
The company takes customer needs as its own responsibility, and provides users with optimized overall solutions in multiple directions.
At present, manufacturing bases have been set up in Beijing, Yantai and Zibo, covering many fields such as construction, industry and municipal water conservancy, providing customers with world-class general-purpose pumps, customized pumps, water supply units, water treatment and other products and services.
The company not only carries out sales and services in the Chinese market, but also undertakes the supply of products to Japan, Southeast Asia, the Middle East and other markets, becoming an important part of Ebara's global business.
7. Elmo Rietschle
Country: Germany
Founded: 2006
About the company:
Elmo Rietschle brand provides a variety of products with excellent performance, including side flow fans, centrifugal fans, thousand operation and oil lubricated rotary vane vacuum pumps and compressors, screw vacuum pumps, and liquid ring, rotary vane and claw vacuum pumps and compressors.
History of Elmo Rietschle
For more than a century, Elmo and Rietschle have made a series of impressive achievements and set up one industry milestone after another.
As early as 1903, Elmo produced the liquid ring vacuum pump, which was granted the patent right by the Royal Patent Office;
Only three years later, a smaller vacuum pump was applied to a vacuum cleaner in Germany.
The side flow fan was introduced in 1963, which made a great change in the vacuum and pressure product market.
The consistent style of Elmo is to emphasize professionalism, focus on designing and manufacturing high-quality machines and providing engineering support.
At the turn of the century, after the separation from Siemens, Elmo and Nash Industries (former competitors in the United States) set up Nashelmo.
Led by the resourceful Elmo Rietschle (who founded his own company after World War II), Rietschle quickly became a well-known supplier of small vacuum pumps and compressors, and became famous for its high emphasis on customer service, flexibility and innovation.
In 2002, Rietschle Company was merged by Thomas Industries and became Rietschle Toms.
At that time, it had established an extensive network of production plants and sales offices around the world.
The company vigorously developed after-sales service and provided support to thousands of customers of Rietschle products.
In 2005/2006, Glendenford acquired two companies and established the Elmo Rietschle brand.
8. HCH
Country: China
Founded: 1956
About the company:
Shandong Huacheng Group, formerly known as Shandong Boshan Forging and Pressing Factory, a state-owned enterprise established in 1956, completed its restructuring in 2004.
Now it has developed into an enterprise cluster integrating research, development, production and sales of equipment products such as water ring vacuum pump, precision reducer, slurry pump, desulfurization pump, engine connecting rod, etc., with 1800 employees.
The company consists of Zibo Water Ring Vacuum Pump Factory Co., Ltd., Zibo Huacheng Pump Industry Co., Ltd., Zibo Boshan Huacheng Forging Co., Ltd., Shandong Huacheng Zhongde Transmission Equipment Co., Ltd., Zibo Huacheng Import and Export Co., Ltd., and Shandong Fluid Machinery Engineering Technology Research Center and Provincial Enterprise Technology Center.
The production and sales volume of the water ring vacuum pump produced by the company is among the top in China, and it presided over the drafting of five national industrial standards.
Through scientific and technological innovation, the company has independently developed eight types of super large water ring vacuum pumps, with technical indicators at the international level.
The products have been successfully applied to the wind tunnel test of aircraft in Sichuan Mianyang Military Base, the comprehensive performance simulation test of high-speed trains in Southwest Jiaotong University and other cutting-edge scientific and technological fields.
The precision reducer products developed and manufactured by the company have introduced German technology and talents, advanced equipment such as German Hoffler CNC gear grinding machine, American Gleason spiral bevel gear grinding machine, Austrian Aixielin heat treatment production line, German Klingenberg gear testing center, Japanese Mitsubishi machining center, Italian Pama machining center, etc.
The company has successfully developed M, HB, KPL three series of reducers of thousands of specifications.
The products have passed the expert appraisal of Shandong Provincial Science and Technology Department, reaching the international advanced level.
They can replace imports and participate in international competition on behalf of China's world level.
Huacheng Group takes the revitalization of the national equipment manufacturing industry as its own responsibility, develops and produces international vacuum equipment and world transmission equipment, replaces imported products step by step, and wins national dignity in the international equipment manufacturing competition.
9. Kenflo
Country: China
Founded: 1954
About the company:
Guangdong Kenflo Pump Industry Co., Ltd. (formerly known as Guangdong Foshan Pump Factory Co., Ltd.), founded in 1954, is a professional pump enterprise integrating R&D, production and sales.
The company has more than 1000 employees and three production plants, respectively located in Foshan Sanshui Baini, Sanshui Leping Industrial Park and Guizhou Zunyi Suiyang High tech Industrial Park, covering a total area of 210000 square meters, with a building area of 123000 square meters.
The company has advanced production equipment and complete means, and has a full process from mold manufacturing, parts casting, welding, heat treatment, processing, assembly, testing, etc.
The company focuses on the application research of pumps and complete sets of equipment, provides technical solutions for users, and has a large number of professional and technical talents and a high-quality technician team, including doctors, masters, senior engineers and experts enjoying special national allowances.
Over the past 60 years, the company has promoted the development of new products and technological progress, and formed its core technology and unique expertise through continuous scientific research investment, technological innovation, and industry university research cooperation.
The company has a complete quality system and advanced testing methods, and has passed the certification of the Quality Management System (ISO9001:2015), the Environmental Management System (ISO14001:2015), the Occupational Health and Safety Management System (ISO45001:2018), and the CE certification.
The company's marketing and service network covers all parts of the country and the world, and has branches in Southeast Asia.
Kenflo vacuum pumps, compressors, circulating water pumps, chemical pumps, clean water centrifugal pumps, complete sets of equipment and other pump products are widely used in electric power, petroleum, chemical, paper making, coal, light industry, water supply, urban construction, fire protection, air conditioning and other industries, and are renowned for their high efficiency, energy conservation and reliable operation.
10. Becker
Country: Germany
Founded: 1885
About the company:
Founded in 1885 and headquartered in Wuppertal, Germany, Beckert is a medium-sized family business.
The company specializes in manufacturing high-tech and high-quality vacuum pumps and compressors.
Its products are widely used in printing and packaging, machinery, laser, logistics, electronics, medicine and medical, woodworking, environmental protection and other industries and engineering fields, and enjoy a high reputation in the industry.
The company has cooperated with many German scientific research institutions for a long time. With its experience in vacuum and pneumatic applications, the company has continuously innovated, obtained a number of patents, and has become one of the leaders in this field.
In the company's more than 120 years of development, we have always adhered to the stable family management, worked hard to provide employees with a comfortable and safe working environment and conditions, and become a reliable partner for customers.
With the continuous growth and development of the company, Baker has more than a dozen subsidiaries and numerous distribution agencies in the world, with more than 750 employees, and can provide localized services to more than 100 countries and regions in the world.