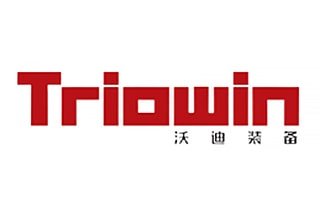 Shanghai Triowin Intelligent Equipment Co., Ltd. was established in 1999 and currently has nearly 400 employees. Its Jinshan factory covers an area of 80.5 mu.
With a focus on "scientific and technological innovation" as its core competitiveness, Triowin Intelligent Equipment integrates and absorbs advanced mechanical design and automation control concepts from Europe and the United States, while also grasping cutting-edge technologies in production, packaging, handling, and storage intelligent systems.
By constructing an intelligent chemical plant, Triowin has built a modern enterprise. The company's services cover a broad range of industries, including food, beverage, beer, feed, chemical industry, building materials, grain and oil, medicine, household appliances, and others.
Triowin Intelligent Equipment prides itself on having a research and development team consisting of core members who hold master's degrees, doctorates, and senior engineering positions. The company has established a Research Institute and actively collaborates with renowned domestic universities, including Shanghai Jiaotong University, Tongji University, Shanghai University of Technology, Shanghai Ocean University, Jiangnan University, and Huazhong Agricultural University. They have established master's and doctoral training points as well as post-doctoral workstations.
With years of accumulated experience, Triowin has obtained 217 patents and has undertaken several national key equipment research projects of the Ministry of Science and Technology and the Ministry of Industry and Information Technology. Additionally, they have taken on numerous significant projects of the Shanghai Science and Technology Commission and the 12th Five Year Plan Outline of Shanghai robot industry. Their robust technical capabilities and extensive on-site experience enable them to provide customized solutions that precisely cater to the specific needs of their clients.
The company has seven business divisions, including food equipment, robot applications, intelligent packaging, solid-state packaging, auto parts applications, intelligent biological equipment, and international business. Its market covers developed countries and regions such as the European Union, the United States, Canada, Singapore, Australia, Japan, and the United Kingdom. The company aims to create and enhance China's image on the global stage as a leader in intelligent equipment.
The food intelligent equipment business division specializes in fruits and vegetables, experimental equipment, and dairy products. It has comprehensive capabilities in project development and design, production, installation and debugging, technical training, and after-sales service.
The company specializes in the production of intelligent food equipment for fruits and vegetables, specifically for concentrated and non-concentrated juice/pulp, hot-filled tea beverages, and juice beverages. They also offer turnkey series services for whole-plant installation engineering. With a wealth of experience and expertise, the company has a deep understanding of processing various fruits and vegetables, including tomato, mango, pineapple, orange, grape, blueberry, strawberry, peach, apricot, jujube, carrot, and more.
In the field of intelligent food equipment and experimental tools, our focus is on producing small and medium-sized laboratory testing production lines, as well as advanced instruments and equipment. Our goal is to build a bridge between the laboratory and industrial production, expediting the conversion of scientific research achievements into productivity. We have partnered with the Japanese company PowerPoint to create a micro mobile production line for UHT, online homogenization, and filling system laboratory, with a production capacity of 20-40 L/h.
Additionally, we offer various research institutions and enterprise R&D centers complete sets of pilot production line equipment (ranging from 50 L/h to 500 L/h) and advanced laboratory equipment, which can be widely used in new product R&D and sample production of milk, fruit juice, tea drinks, milk drinks, plant protein drinks, tomato sauce, condiments, beer, cream, ice cream, egg products, solid powder, and other products.
The field of intelligent food equipment and dairy equipment is dedicated to producing dairy production equipment and offering complete dairy production solutions. The production line items provided include sterilized milk (also known as insurance milk), ESL milk (extended shelf life milk), UHT milk (ultra-high temperature milk), yogurt, fermented milk, milk-based beverages, processed milk, soybean milk, plant protein milk, condensed milk, cream, plant cream, anhydrous cream, milk powder, baby formula milk powder, cheese, and ice cream.
Intelligent Biological Equipment specializes in plant extraction, biological fermentation, and pharmaceutical engineering. The division focuses on developing biological fermentation systems, traditional Chinese medicine extraction, pharmaceutical engineering, natural food, energy conservation, and environmental protection.
They undertake EPC/EPCM service projects, including process design, equipment manufacturing, procurement, construction and installation, automatic control systems, equipment system integration, and factory commissioning.
Their mature product line includes fermentation system equipment, evaporation and concentration equipment, extraction equipment, shared extraction equipment, crystallization equipment, filtration equipment, container equipment, and other products. Currently, the company is focused on researching and developing high-tech products such as formula granule basket extraction systems, biological fermentation systems, MVR concentration equipment, and tubular sterilization.
Robot intelligent equipment is being propelled by the trend of intelligent equipment in the food industry, with a focus on the research and development as well as the industrialization of domestic industrial robots. Currently, it is a large-scale domestic robot industrial production enterprise that possesses independent intellectual property rights. Its main competitors are international industry giants such as Japan, Germany, and Sweden.
Robot intelligent equipment has a dedicated research institute for robot and engineering technology applications, and it falls under the jurisdiction of the auto parts division. This includes the Robot Technology Engineering Center, which has professional research rooms for "mechanical system and simulation," "motion control and software," "electronic and electrical design," etc.
Additionally, it has an experimental analysis and detection center, as well as the auto parts engineering trial production department, among others. The company undertakes a number of national and municipal key robot technology, system integration application technology, and industrialization technology research, as well as other key tasks.
The Auto Parts Application division is committed to designing, manufacturing, installing, providing training, and after-sales support for turnkey projects of non-standard products or production lines. These projects are designed to meet the production automation needs of various auto parts manufacturers.
In April 2014, Wadi Equipment introduced Shanghai Electric Group, a Chinese equipment manufacturing giant, as a strategic investor. Subsequently, in July 2014, Wadi Equipment was listed on the national Small and Medium-sized Enterprise Share Transfer System with the Stock Code: 830843.