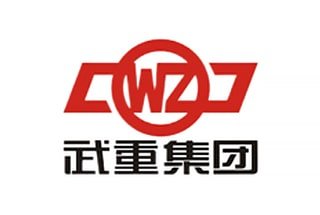 China Ordnance Wuhan Heavy Machine Tool Group Co., Ltd. (hereinafter referred to as "the company") is one of 156 key projects in the first five year plan period. It is a large-scale backbone enterprise with the largest specifications and the most complete varieties of heavy and super heavy machine tools in China.
In October 2011, the company became a subsidiary of China National Ordnance Industry Corporation.
China Ordnance Industry Group Corporation is committed to building a ordnance industry compatible with China's international status, building an ambitious, responsible and respected national strategic team, and building the Group Corporation into an international first-class defense group and an important industrial base of national heavy equipment, special chemical industry and optoelectronic information.
The company is responsible for the development of China's heavy equipment plate.
Now he is the vice president unit of China Machine Tool Industry Association, the president unit of heavy machine tool branch, the chairman of heavy machine tool standardization and the affiliated unit of the Secretariat. At present, there are more than 3000 on-the-job employees and 420 engineering and technical personnel, including 4 national experts, 11 provincial and municipal experts, 1 chief weapon expert and 2 Science and technology leaders.
Through the implementation of the overall relocation and transformation, the company has become a research and development base of CNC heavy-duty and super heavy-duty machine tools with the most advanced processing equipment, the largest scale and the strongest manufacturing capacity in China, a first-class international processing cooperation base in the central region, and a national enterprise technology center, a national technological innovation demonstration enterprise, a National Postdoctoral research station, and a national high-grade heavy-duty machine tool industry A large number of national or industry level innovation platforms, such as technology innovation alliance, high-end heavy machine tool engineering research center of mechanical industry, academician and expert workstation, etc.
The company's subsidiaries include Wuhan Wuzhong casting and Forging Co., Ltd., Wuhan Weitai CNC vertical lathe Co., Ltd., Wuhan Shanfu Heavy Machine Tool Co., Ltd., Wuhan Wuzhong Equipment Remanufacturing Engineering Co., Ltd., Wuhan Wuzhong heavy metal structure engineering technology Co., Ltd., Wuhan Wuzhong Mining Machinery Co., Ltd., Wuzhong CNC boring machine Co., Ltd., Wuzhong CNC milling machine Co., Ltd., Wuzhong large parts processing plant and Wuzhong Machinery Co., Ltd Small and medium parts processing plant and other 10 subsidiary (Branch) companies and factories.
The company's leading products are heavy, super heavy vertical lathe, horizontal lathe, non falling wheelset lathe, horizontal machining center and floor type milling and boring machine, gantry boring and milling machine, gear hobbing machine, rotary table and various special mechanical equipment in 8 categories, more than 50 series and more than 300 varieties, all of which realize numerical control and compound functions; the company can also provide customers with machine tool overhaul and transformation, design Prepare remanufacturing, machining services and all kinds of casting, forging, metal structure products.
More than 20000 sets of machine tools developed by Wuhan Heavy Industry Co., Ltd. serve China's energy, transportation, metallurgy, machinery, railway, aviation, aerospace, military and other industries, and are exported to more than 40 countries and regions.
In recent years, the company has completed one national "863" program project, eight national science and technology major special projects, three national debt projects, and more than 10 provincial and municipal scientific research projects, and developed the first batch of domestic high-end CNC machine tools with independent intellectual property rights, which meets the processing needs of national major projects and makes an important contribution to improving the level of China's equipment manufacturing industry.
The dl250 Super Heavy CNC horizontal boring lathe is one of the top ten landmark products of the Ministry of industry and information technology of the people's Republic of China during the "Eleventh Five Year Plan" period, and won the first prize of the major scientific and technological innovation award of the Ordnance Group in 2012; the ckx5680 CNC seven axis five linkage turning and milling machine tool of the National 863 project won the second prize of the national science and Technology Progress Award in 2012 and the China machinery industry science and Technology Award in 2012 Xkd2755 × 570 CNC fixed beam double gantry mobile boring and milling machine won the first prize of Hubei science and technology progress award.
The company organized the formulation and revision of more than 20 heavy machine tool standards, presided over and participated in the examination and approval of 13 national and industrial standards, and obtained more than 30 national patents. The company has also won the honorary titles of national "model enterprise of integration of industrialization and industrialization in machine tool industry", the first demonstration unit of China's major industrial technical equipment, Hubei Province "innovative enterprise", "high-tech enterprise", Wuhan top ten enterprises with outstanding contribution to scientific and technological innovation, and Wuhan mayor quality award.
The company will focus on the three main lines of "technological innovation, structural adjustment and lean management", optimize the industrial structure of products, enhance the ability of independent innovation, make the overall technical level of products into the international advanced ranks, and significantly improve the business scale and economic operation quality, and strive to become a leading enterprise in the domestic heavy and super heavy machine tool industry in terms of technology, quality and service To build China Ordnance heavy industry group into an advanced equipment manufacturing group with international competitiveness.