1. Canon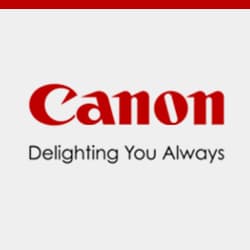 Country: Japan
Founded: 1937
About the company:
Since its establishment in 1937, Canon has always adhered to the enterprise concept of "symbiosis", and has developed towards diversification and globalization with the goal of creating world-class products.
At present, Canon's business focuses on optical technology, covering a wide range of fields such as image system products, office products and industrial equipment.
The group headquarters in Tokyo is closely connected with regional headquarters in the Americas, Europe, Asia and Oceania, and has built a business system that combines globalization and localization.
Canon's Chinese career began in the late 1970s.
From technical cooperation to sole proprietorship and then to the establishment of a sales company, it has experienced the exploration of multiple business models.
In March 1997, Canon (China) Co., Ltd. was established to take charge of Canon's sales in the Chinese market.
After years of efforts, five regional headquarters have been basically built.
Canon (China) will be deeply rooted in the Chinese market and committed to becoming an enterprise trusted and respected by the Chinese people.
Imaging system products
Canon imaging system products make daily communication more colorful.
This business field includes: digital SLR camera, micro interchangeable mirror digital camera, switching lens, small digital camera, digital camera, digital movie camera, broadcasting equipment, inkjet printer, small photo printer, image scanner, image memory, etc.
Office products
Canon's high-definition, high-precision and high-speed images provide users with colorful solutions.
This business area includes: multi-function digital multi-function printer, laser multi-function machine, commercial inkjet printer, laser printer, document scanner, fax machine, large format printer, multimedia projector, "cloud" printing service, solution software, selenium drum, etc.
Medical system products
Canon is currently committed to developing the health care industry into the third largest business after image input and output equipment, with a view to greater development.
This business area includes: X-ray CT (computed tomography equipment), MRI (magnetic resonance imaging system), digital X-ray imaging system, ophthalmic equipment, etc.
Industrial equipment and others
Canon has a variety of outstanding technologies to meet the diversified needs of users and strongly support industrial and social development.
This business field includes: digital printing system, production type photo output system, high-speed continuous paper printer for business, color label/card printer, security surveillance camera, industrial camera, semiconductor noise light equipment, FPD (flat panel display) optical equipment, LCD manufacturing equipment, 3D machine vision system, handheld terminals, components, solid crystals, vacuum coating equipment, etc.
2. Ricoh
Country: Japan
Founded: 1936
About the company:
Ricoh Group carries out business operations in about 200 countries and regions in the world.
The products are designed to help people exchange information.
The product portfolio includes office image processing equipment (such as MFP, printers, etc.), production digital printers, supply products, digital cameras and industrial products such as thermal media, semiconductors and factory automation cameras that can provide services and solutions such as document output management services and IT solutions.
In addition to these advanced technologies, Ricoh Group is also famous for its customer based service principles.
As a trusted global citizen, Ricoh will, as always, contribute to the construction of a sustainable society.
Ricoh is continuously committed to creating new value to adapt to the changing working methods, providing a series of image processing equipment such as MFP, printers and other hardware.
Ricoh also provides solutions matching these devices, from providing software and consumables to establishing and supporting information technology environments, managing networks, and providing maintenance services and user support.
Ricoh produces and sells thermal media, optical instruments, semiconductors, electronic components and measuring instruments.
Ricoh's subsidiaries also provide digital cameras as well as financial and logistics services.
In the past 20 years, enterprise business has undergone tremendous changes.
Enterprises operate globally and share information through digital information systems, so they must establish information equipment networks for survival and development.
Ricoh provides customers with a full range of value through a series of products and solutions, which can adapt to changing working methods.
Ricoh has improved the productivity of customers by optimizing their global office equipment, providing perfect administrative support services in a networked office environment, and reducing operating costs while reducing environmental load.
3. Hand Top
Country: China
Founded: 2010
About the company:
Shenzhen Hand Top Digital Co., Ltd. under Hanhong Group is committed to providing industrial manufacturing enterprises with sophisticated UV printer equipment and complete UV printing application solutions.
Shenzhen Hand Top Digital Co., Ltd., founded in May 2010, is a high-tech enterprise focusing on the R&D and manufacturing of industrial grade digital printing equipment.
It uses Huawei style sharing mechanism and advanced enterprise management philosophy to bring together outstanding talents inside and outside the industry.
Its independently developed large format digital printing machines meet the European and American quality standards.
Hand Top Digital is a high-tech enterprise. Its products are widely used in household appliance panel colored crystal glass, wood floor digital printing, ceiling, furniture digital printing, mobile phone computer shell, etc., and in personalized processing fields such as advertising, building materials, wedding photography studio, etc.
At present, Hand Top's digital products include UV flat panel machines, UV curling machines, UV roll to roll machines and high-precision sprinklers, which provide customers in different industries with a variety of product spaces, from economic and intelligent to luxury, from small format to ultra wide format.
At the same time, it also provides customers with diversified services such as spare parts, maintenance, investment planning, training, program implementation, etc.
Hand Top Digital combines technological innovation with cost advantages, and its equipment has competitive advantages in the global market.
It strives to create value for customers and become an advanced solution provider in the UV digital industry.
Hanhong Group focuses on core technology research and development.
Since 2013, it has invested tens of thousands of yuan in research and development every year.
At present, it has a research and development team of 60 people and a number of national invention patents.
4. JHF
Country: China
Founded: 1999
About the company:
Jinhengfeng Technology Group Co., Ltd. (JHF) is one of the large enterprises specializing in the research, development, manufacturing and sales of digital inkjet printing equipment.
Its products cover industrial UV printers, digital textile printing machines, 3D digital printing and other equipment, which are widely used in advertising, textiles, industry, decoration and other fields.
Its products sell well in nearly 100 countries and regions at home and abroad, and it is a global inkjet printing equipment manufacturer that ranks first.
After years of experience accumulation and technological innovation, JHF has kept forging ahead and growing.
At present, there are two industrial parks in Beijing and Jinan as R&D bases of inkjet printing equipment, which help the vigorous development of advertising inkjet printing industry, textile printing industry and industrial printing industry.
5. Flora
Country: China
Founded: 2000
About the company:
Founded in 2000, Shenzhen Runtianzhi Digital Equipment Co., Ltd. has nearly 500 employees.
It is a high-tech enterprise focusing on the R&D, production and sales of digital inkjet printing equipment, and a famous comprehensive manufacturer of inkjet printing equipment in China (stock code: 832246).
Its main products include advertising inkjet printers, UV printers, ceramic inkjet printers, textile digital printers, label inkjet printers, corrugated packaging printers, etc.
The company has always adhered to independent research and development and technological innovation.
The company's FLORA series of large digital inkjet printers, whose technical indicators and product performance have reached the international advanced level, are leading enterprises in the domestic industry and become ODM cooperation projects.
Shenzhen Runtianzhi Digital Equipment Co., Ltd. has constantly innovated its business ideas and actively explored the market.
With the continuous development and expansion, it has become a flagship enterprise with good reputation, high popularity and influence in the inkjet industry at home and abroad.
Entrusted by the Printing Machinery Standards Committee in 2007, the company formulated the national standard of Wide face inkjet printer on behalf of the inkjet industry.
It is the main drafting and formulation unit of national and industrial standards in the inkjet industry, bringing revolutionary development to the inkjet industry in China.
In addition, Runtianzhi is also a member of China Printing and Equipment Industry Association, a vice chairman of China Printing and Dyeing Industry Association Clothing Printing Branch, and a member of the National Council of Ceramics.
The company has a number of invention and utility model patents, and Caishen and Flora are registered trademarks of the company.
The company exports more than 50% of its products, and has long-term cooperation with many well-known enterprises in foreign industries.
Its products are exported to nearly 100 countries and regions in the Americas, Europe, the Middle East, Africa, Southeast Asia, etc.
In recent years, the company has been growing and has become a brand enterprise with good reputation and high reputation at home and abroad, and has a certain market share in the inkjet printing industry at home and abroad
With the continuous expansion of business and the continuous improvement and improvement of R&D technology, Shenzhen Runtianzhi Digital Equipment Co., Ltd.'s products involve a variety of sunrise industries, such as advertising inkjet printing, ceramic inkjet textile printing, label printing, packaging printing, etc.
In the past two years, it has continuously introduced new products, which have won praise from customers at home and abroad, and its performance has continued to grow.
The company has obtained 1SO9001:2015 quality management system certification and intellectual property management system certification.
Many products have obtained FCC certification, CE certification and UL certification.
Since July 2019, the company has introduced Rohs2.0 green procurement.
Many of the company's products have won the national key new products, Guangdong Science and Technology Award, Shenzhen Innovation Award, Shenzhen Science and Technology Progress First Prize and other honors.
6. Mimaki
Country: China
Founded: 1975
About the company:
Shanghai Yumu Trading Co., Ltd., a 100% funded subsidiary of "MIMAKI Engineering", a Japanese manufacturer of industrial inkjet printers and cutting plotters, was established in June 2009 for the purpose of selling MIMAKI products and providing related services to Chinese customers.
In the main advertising sign (SG) market, MIMAKI7 provides high-quality inkjet printers that pursue "high-speed" and "exquisite".
From basic models to high-speed professional models, MIMAKI has been leading the advertising and signage market with various inks for use.
In the IP market, MIMAKI realizes multi variety, small batch production of high-quality industrial UV hardening inkjet printers through rapid response, and supports digital on-demand production, thus expanding business opportunities for customers.
At the same time of demanding meticulous performance, the company also requires to meet the printing TA market of various materials.
The company will provide an overall solution including digital printing from pre-processing to post-processing, so as to promote the digitization of the textile and clothing market.
In the Chinese market with further economic development in the future, MIMAKI will provide high value-added business solutions for on-demand printing.
7. Teckwin
Country: China
Founded: 2001
About the company:
Shanghai Teckwin Technology Development Co., Ltd. was established in December 2001 and settled in Songjiang, Shanghai.
The company integrates development, sales and service, and is committed to providing various digital printing equipment and system integration to the industry.
Since 2007, it has won the title of "Shanghai High tech Enterprise".
The products cover many industries and fields such as UV panel, flexible coil, architectural ceramics, decorative flooring, craft wallpaper, packaging cardboard, textile fabrics, etc., realizing the instant delivery of industrial production from design customization to terminal products. Teckwin has rich technology precipitation and accumulation in the field of digital output, and has established a mature system from early image processing, color management to application solutions.
Focusing on the research and development of core technologies, Teckwin people have invested a lot of money, manpower and time in the development, innovation and application of digital inkjet technology since 2002, and won many honors and awards.
The company has 82 inventions and various patents.
Teckwin was certified by SO9001/2008 quality management system in 2002.
Teckwin people are committed to creating a new era of "intelligent" manufacturing in China's digital inkjet printing industry, and are determined to become the "cornerstone" of industrial 4.0 manufacturing.
8. Gongzheng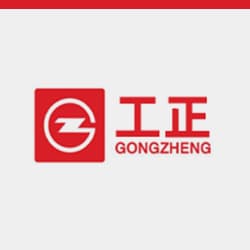 Country: China
Founded: 1997
About the company:
Gongzheng Group Co., Ltd. is a well-known high-tech enterprise specialized in the R&D, manufacturing and sales of digital printing equipment and ink.
Gongzheng people always adhere to the core values of "integrity, professionalism, progress and innovation", and meticulously refine every detail.
The company's leading products include:
Xingguang 6.6m/5.3m/3.2m solvent high-precision high-speed inkjet printer series;
Ricoh G5/G6UV flat machine series;
Konica 1024ila, Ricoh G5/G6, Epson S3200 sprinkler UV roll to roll series/UV tape guide series;
Epson i3200 nozzle indoor and outdoor piezoelectric photo machine series;
Heat transfer/sublimation series;
Gongzheng high-speed full-color/blueprint printer and special matching ink.
The company is an enterprise with ISO9001 quality system certification, EC CE product safety certification and ROHS product environmental protection certification, and its products sell well in large and medium-sized cities in China.
The company has the right to import and export its products to all parts of the world.
The company has a production base of more than 90000 square meters in Yongjia, Zhejiang, and more than 40000 square meters in Shanghai, and several modern equipment production lines to provide you with excellent products, so that you can rest assured.
With the support of a strong team of scientific research elites composed of many engineers, Gongzheng will use their intelligence to develop high-tech products with complete functions and convenient operation.
The perfect marketing network, after-sales service center, after-sales service hotline and supervision telephone form a highly responsive and skilled after-sales service team, which can solve your problems 24 hours a day, anytime and anywhere.
9. Locor
Country: China
Founded: 2005
About the company:
Zhengzhou Locor Technology Co., Ltd., founded in 2005, is a domestic manufacturer of digital wide format printers, photo machines, piezoelectric photo machines and related consumables with independent design, research, development, production and sales and core technology.
A variety of printing products such as "Locor" series intelligent digital printers and "Locor" series digital high-speed plotters independently developed by the company were identified by the Science and Technology Department of Henan Province in October 2007: the product design is reasonable, the process technology is advanced, and the cost performance is high.
Locor focuses on the research, application and development of its own technology in the field of printing equipment.
It has established the company's technology research and development center, equipped with advanced equipment and testing instruments, and has a good research and development experimental environment.
The technology department of the company cooperates with many scientific research institutions at home and abroad, adopts the current new micro electro mechanical and micro electronic technologies to carry out exploratory research and development, and has unique insights and innovative discoveries in printer nozzle drive analysis, rack manufacturing, testing, control system design, trial production, etc.
Zhengzhou Lecai Technology Co., Ltd. has a registered capital of 26 million yuan.
The company has a young, united and innovative elite team and an entrepreneurial environment to guide the development of China's industry.
At present, Lottery products and services have covered 31 provinces and cities in China and more than 80 countries and regions overseas.
Locor is willing to cooperate with friends in the industry and work together to provide satisfactory products and services to customers at home and abroad.
10. Sky-color
Country: China
Founded: 2007
About the company:
Zhengzhou New Century Digital Technology Co., Ltd., located in Zhengzhou High tech Industrial Development Zone, is a high-tech enterprise specializing in the R&D, manufacturing, sales and service of wide format printers and related consumables.
Zhengzhou devotes itself to researching technology in the new century, integrating advanced and practical technology into products.
Up to now, the enterprise has independently developed a variety of mature products such as Tiancai, Shijifeng, Feidie textile printing and other wide range printers, digital textile printing machines, UV printers, flag machines, film covering machines, paper cutting machines, etc., which have a high reputation in the national photo machine industry.
The products are exported to Europe, America, South America, Southeast Asia, the Middle East, Africa and other regions, and has established distribution networks and service systems in many countries and regions around the world.
At present, the company has launched more than 30 products, all of which have independent intellectual property rights and patents.
Up to now, the company has 184 valid patents, including 31 invention patents, 131 utility model patents and 22 design patents.
The company has absorbed and gathered a group of high-quality technicians and progressive young management groups, formed a strong technical team and increasingly rigorous management system, and has advanced production technology and technical team in the field of wide format photo machine, focusing on providing solutions for the field of inkjet photo.
The products of Zhengzhou New Century Digital Technology Co., Ltd. have won the trust and support of customers through strict inspection by the Bureau of Quality and Technical Supervision and reliable quality assurance.
Relying on strong independent research and development strength, standardized management, united and progressive sales team and years of experience in the production of wide format photo machine equipment, Zhengzhou New Century provides customers with high-quality products and services based on innovative technology and product research and development, guided by market demand, and supported by operational services.
Now it has become a well-known enterprise with more influence in the field of domestic ink-jet painting.
It has strong core technology and absolute market share, strong enterprise competitiveness, and has established a good brand image and reputation in the industry.