1. BYJC
Country: China
Founded: 1949
About the company:
Beijing Beiyi Machine Tool Co., Ltd. (hereinafter referred to as "Beiyi Machine Tool") is a state-owned CNC machine tool intelligent and integrated manufacturing and service provider.
At present, the company is headquartered in Shunyi Park of Zhongguancun Science and Technology Park, and has 13 subsidiaries, including two wholly-owned overseas subsidiaries, Germany's Wadrich Coburg Machine Tool Company, and Italy's C. B Ferrari Company.
At the same age as the Republic, adhering to the enterprise spirit of "excellent manufacturing and pursuit of excellence", Beiyi Machine Tool always insists on technological innovation as the driving force for the company's sustainable development.
It has a "national recognized enterprise technology center", a testing and calibration laboratory recognized by CNAS laboratories, and has won the national major scientific and technological projects of "high-end CNC machine tools and basic manufacturing equipment" for many times in recent years.
At present, the main products of Beiyi Machine Tool include heavy and super heavy gantry milling machines, heavy vertical lathes, heavy floor boring and milling machines, CNC inverted lathes, turning and milling composite machines, grinders, machining centers, automatic production lines, functional parts, etc., and it has the ability to provide users with complete sets of equipment and processes.
Beiyi machine tool users cover industries such as ships, power generation equipment, metallurgy, rail transit, automobiles, molds, and general machinery.
Beiyi Machine Tool always puts the service to users in a prominent position.
With the mission of "being the technologist of users and the backbone of the equipment industry", Beiyi Machine Tool is committed to the transformation and upgrading of the machine tool industry, to becoming a globally competitive machine tool manufacturing and service supplier, and to becoming the backbone of promoting and realizing "Made in China 2025".
2. QIQIHAR NO.2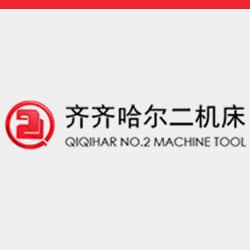 Country: China
Founded: 1950
Products: Heavy CNC floor milling and boring machines, CNC vertical and horizontal lathes, mechanical presses, CNC special machine tools and other machine tool products, as well as industrial service products such as machine tool overhaul and transformation, equipment remanufacturing, machining, and technical consulting
About the company:
General Technology Qiqihar No.2 Machine Tool Co., Ltd. (formerly Qiqihar No.2 Machine Tool Factory) moved from Shenyang to the north in October 1950.
Joined China General Technology (Group) Holding Co., Ltd. in July 2008.
During 70 years of development, the company has successfully developed CNC milling machine, automatic cooler, heavy floor milling mirror machine, CNC multi link press production line, CNC milling support processing center, wide aluminum production line, large composite cylinder member tape laying machine, CNC multi station press and large box circumferential seam assembly and welding system.
Now it has become one of the backbone enterprises producing heavy and super heavy CNC machine tools and large complete sets of forging equipment in China.
The company's products are mainly heavy, which are divided into four categories: metal cutting machine tools, metal forming machine tools, special equipment and technical services.
The company's products mainly serve national key industries such as civil aviation, civil shipbuilding, automobile, metallurgy, rail transit, etc.
It has provided more than 2000 sets of major equipment for dozens of domestic key enterprises, making important contributions to the construction of national basic industries.
3. Mazak
Country: Japan
Founded: 1919
About the company:
Yamazaki Mazak is an enterprise in the Japanese machine tool industry that started overseas production earlier.
Since the establishment of the American factory in 1974, many production bases have been established in Britain, Singapore and China.
It is one of the few machine tool manufacturers that has established a global production system.
Since its establishment, Mazak has promoted globalization by actively expanding production and support bases, and continued to make contributions to customer development and manufacturing industry around the world by providing high-quality products and technologies.
It is Mazak's mission as a machine tool manufacturer to contribute to the society and make people's lives more colorful.
At present, the manufacturing industry is facing various problems such as labor shortage.
Mazak will use advanced technologies such as loT and AI to accelerate the development of new products and services, and provide customers with solutions to promote automation and more intelligent production sites.
Yamazaki Mazak (China) Co., Ltd. is a wholly-owned subsidiary of Yamazaki Mazak Co., Ltd. in China.
Fully responsible for Mazak's R&D, production, sales and services in the Chinese market.
Through long-term investment, a comprehensive customer support system covering production, sales, engineering technology, after-sales service and spare parts support has been established, mainly including a comprehensive after-sales service facility integrating spare parts, training and service – Yamazaki Mazak China Spare Parts Center;
Two advanced intelligent network chemical plants – Ningxia Xiaobairen Machine Tool Co., Ltd. (2000) and Yamazaki Mazak Machine Tool (Liaoning) Co., Ltd. (2013); Shanghai (2008), Guangzhou and Dalian (2010) three technical centers integrating exhibition, spare parts, training and technical support;
4 technical service centers in Beijing, Chongqing, Suzhou and Hangzhou and sales outlets all over the country.
4. Okuma
Country: Japan
Founded: 1918
About the company:
Okuma Co., Ltd., one of the largest CNC machine tool factories in Japan, has a history of more than 100 years.
It mainly produces general CNC lathes and machining centers, and develops and produces OSP CNC devices by itself.
Its products are famous for their good rigidity, high efficiency, stable accuracy, long life and convenient operation.
The main overseas strongholds include Okuma America, Okuma Europe, Okuma Singapore Branch, Datong Daisuke Co., Ltd. (Taiwan), Daisuke Technology (Thailand), Okuma Australia, Okuma Machine Tool (Shanghai) Co., Ltd., Beiyi Okuma (Beijing) Machine Tool Co., Ltd., Korean Technical Service Center, and Okuma India.
Japan Okuma Co., Ltd. started its business in January 1898 and was founded in July 1918.
The company is headquartered in Okuchi, Danyu Prefecture, Aichi Prefecture, Japan, with Yamato as the general manager, 2908 employees (April 2009) (consolidated) and a capital of 18 billion yen.
The theory of "heat affinity concept" with precision beyond people's imagination, and the reassuring "machine tool without impact" developed by Okuma Co., Ltd. are also the symbols of innovation spirit of Okuma.
As a supplier of "integration of machine tools and control devices" for customers, Okuma's commitment to the future is to manufacture higher quality products and provide better services to meet the needs of more and more customers around the world.
At the same time, Okuma also sincerely hopes that more people around the world can understand and agree with what Okuma knows and feels: product manufacturing reflects the art of manufacturing and the joy of manufacturers.
Compared with ordinary consumer goods, machine tools of Japan Okuma Co., Ltd. have a longer service life and can be recycled as steel resources when discarded. In order to make its products always face the society of sustainable development, Okuma Company focuses on reducing the environmental load and improving the quality of products and services that achieve high productivity.
5. SMTCL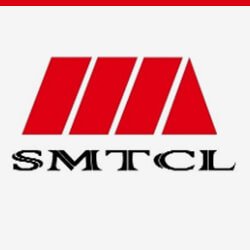 Country: China
Founded: 1933
About the company:
Shenyang Machine Tool Co., Ltd. is a joint-stock enterprise jointly initiated by Shenyang No. 1 Machine Tool Factory, Zoje Friendship Factory, Shenyang No. 3 Machine Tool Factory and Liaoning Precision Instrument Factory.
It was established in May 1993 and approved by the Shenyang Economic System Reform Commission in document No. 199231.
In July 1996, with the approval of ZJFSZ No. 1996112 issued by China Securities Regulatory Commission, the company publicly issued 54 million yuan of common shares to the public.
After the issuance, the total capital stock of the company was 215823518 yuan, and the company was listed on the Shenzhen Stock Exchange with the stock code of 00410.
The company is a subsidiary of Shenyang Machine Tool (Group) Co., Ltd.
Since 2010, Shenyang Machine Tool Co., Ltd. has insisted on using new technologies and materials to improve product quality.
Its CNC turret branch successfully replaced ZQSn6-6-3 copper alloy with microcrystalline alloy LZA4205 worm gear special material, which further improved the quality of CNC turret products of Shenyang Machine Tool Co., Ltd., and at the same time, controlled the cost, greatly improving the competitiveness of Shenyang Machine Tool Co., Ltd.
At present, Shenyang CNC Machine Tool Industrial Park has been relocated and has achieved professional restructuring.
There are nine complete machine enterprises, including Shenyang First Machine Tool Factory, Zoje Machine Tool Co., Ltd., Shenyi Lathe Factory, Zoje Drilling Lithium Machine Factory, Shenyi Heath CNC Machine Tool Business Unit, Zoje Vertical Machining Center Business Unit, Complete Equipment Co., Ltd., Laser Technology Business Unit and FIDIC CNC Machine Tool Co., Ltd.
Through professional restructuring, business process reengineering and information construction, Shenyang CNC Machine Tool Industrial Park will become a modern (single) CNC machine tool manufacturing base with a proud global scale.
6. WZ
Country: China
Founded: 1952
Products: Heavy and super heavy vertical lathes, horizontal lathes, floor milling mirror machines, gantry lock milling machines, gear hobbing machines, rotary tables, shield machines, roller drills, railway equipment and various special machinery and equipment
About the company:
Wuhan WZ Machine Tool Group Co., Ltd. (hereinafter referred to as "the Company") of China's Ordnance Industry Group is one of the 156 key projects during the "First Five Year Plan" period, and is a large backbone enterprise producing heavy and super heavy machine tools with complete specifications.
In October 2011, the company became a subsidiary unit of China North Industries Group Co., Ltd.
The company is now the rotating chairman unit of China Machine Tool Industry Association, the chairman unit of the WZ Machine Tool Branch, the chairman of the WZ Machine Tool Standardization Committee and the affiliated unit of the Secretariat.
At present, there are more than 3000 on-the-job employees and more than 600 engineering technicians, including 7 national experts, 11 provincial and municipal experts, 1 chief scientist of weaponry, and 2 scientific and technological leaders.
Through the implementation of overall relocation and transformation, the company has become a research and development base for CNC heavy and super heavy machine tools with leading domestic processing equipment capacity, complete functions and strong comprehensive manufacturing strength, a first-class international processing cooperation base in central China, and has built a national enterprise technology center, a national technology innovation demonstration enterprise, a national postdoctoral research workstation, a national strategic alliance for technological innovation in high-end heavy machine tool industry, a large number of national or industrial innovation platforms, such as high-end heavy machine tool engineering research center in the mechanical industry, academician expert workstation, etc.
The company has 8 subsidiaries (branches), including WZ Machine Tool Co., Ltd., Wuhan Shanfu Heavy Machine Tool Co., Ltd., WZ Machining Co., Ltd., WZ Metal Structure Engineering Technology Co., Ltd., WZ Equipment Remanufacturing Engineering Co., Ltd., WZ Mining Machinery Co., Ltd., and Asset Management Company.
All products have realized numerical control and compound functions;
The company can provide customers with machine tool overhaul and transformation, equipment remanufacturing, machining services and various castings and metal structure products.
Up to now, more than 20000 sets of machine tools developed by the company have served China's energy, transportation, metallurgy, machinery, railway and other industries, and have been exported to more than 40 countries and regions.
In recent years, the company has undertaken to develop and complete one national "863" plan project, nine national science and technology major projects, two national debt projects, and more than 10 provincial and municipal scientific research projects, and has developed a batch of first domestic high-end CNC machine tools with independent intellectual property rights, meeting the processing needs of national major projects and making important contributions to improving the level of China's equipment manufacturing industry.
The new products developed by the company have won many awards.
The DL250 super heavy numerical control horizontal boring lathe has won one of the top ten landmark products of major special projects during the "11th Five Year Plan" period of the Ministry of Industry and Information Technology of the People's Republic of China, and has won the awards for major scientific and technological innovation of Ordnance Group in 2012;
The national 863 project CKX5680 CNC seven axis five link motor car milling compound machining machine tool won the second prize of the National Science and Technology Progress Award and the first prize of the Science and Technology Award of China's machinery industry in 2012;
XKD2755 × 570 CNC fixed beam double gantry mobile boring and milling machine won the first prize of Hubei Science and Technology Progress Award;
The super heavy CNC horizontal boring lathe won the "Twelfth Five Year Plan" Award for Major Scientific and Technological Achievements in the Mechanical Industry.
The company has organized the formulation and revision of 36 heavy machine tool standards, presided over and participated in the approval of 47 national and industrial standards, and has obtained more than 120 national patents.
The company has also won honorary titles such as the national "2017 service-oriented manufacturing demonstration enterprise", the national "demonstration benchmark enterprise for the integration of machine tool industry and industrialization", the first demonstration unit of China's industrial major technical equipment, "intelligent manufacturing demonstration enterprise", "innovative enterprise", "high-tech enterprise", and the Wuhan Mayor's Quality Award.
7. DMG MORI
Country: Germany
Founded: 1956
About the company:
DMG MORI integration comes from the tradition of machine tool manufacturing in Germany and Japan. Behind the DMG MORI brand, the advantages of MORI SEIKI in 65 years and DMG143 years are integrated.
With innovative and new technology based solutions, DMG MORI will continue to develop trendy products.
DMG MORI continuously optimizes products and services and sets technical standards through its accumulated innovation capabilities.
By integrating sales and services, DMG MORI provides a wide range of product lines and a unique market image.
The cooperation covers sales and all technical service areas, such as customer service, training courses and technical support.
About 7400 employees from 164 domestic and international sales and service centers in 76 countries around the world help DMG MORI's customers.
8. Makino
Country: Japan
Founded: 1930
About the company:
In 1930, Tsunezo Makino established his first machining workshop in Tokyo, Japan.
Nearly a century later, Tokyo is still the global headquarters of Seino Milling Machine Co., Ltd.
Through the Tokyo headquarters, Makino sells mechanical equipment, tools and solutions to Japan, Chinese Mainland, South Korea and Taiwan, China.
Makino's research and development department in Tokyo launched a commercial horizontal processing center.
As an industry leader in the development and innovation of mechanical equipment and systems, Makino has always been committed to meeting future challenges.
Today, wild products have been sold to 41 countries or regions around the world.
As an industry leader in mechanical design and digital innovation, Makino has launched a Loyalty solution with excellent performance.
Makino produces metal cutting and EDM machines with high precision and quality all over the world, including horizontal machining centers, vertical machining centers, five axis machining centers, graphite machining centers, wire EDM machines and EDM forming machines.
9. DMTG
Country: China
Founded: 1935
Products: CNC flexible modular machine tool and automatic line; Intelligent manufacturing cell and production line; Five axis linkage vertical and horizontal machining center; Vertical and horizontal turning milling compound machining center; High speed and precision machining center; High speed and precision turning center; Industrial robot; CNC system; CNC tool magazine; CNC cutter table; Ball screw; linear guide rail; Electric spindle and high-speed spindle, etc.
About the company:
General Technology Group Dalian Machine Tool Co., Ltd., formerly known as Dalian Machine Tool Factory, was founded in 1935 and is one of the backbone enterprises in the machine tool industry of new China.
In 1995, with Dalian Machine Tool Factory as the core, the main state-owned machine tool enterprises in Dalian were merged as a whole, and Dalian Machine Tool Group Co., Ltd. was established.
In 2000, Dalian Modular Machine Tool Research Institute directly under the former Ministry of Machinery of the People's Republic of China entered the Group as a whole.
Since 2002, it has successively acquired three old foreign machine tool companies, including Ingersoll Production Systems, Crankshaft and Zmmerman, and has established eight Sino foreign joint ventures with the United States, Germany, Japan, Switzerland, South Korea and other countries.
With the support of the national policy of revitalizing the old industrial base in northeast China, and in combination with the relocation and transformation of enterprises, we have built modern "two bases" (namely, the production base of CNC machine tools and the production base of CNC functional parts) in the Double D Port and Wafangdian, making the comprehensive production and manufacturing scale of CNC machine tools and functional parts rank among the top in the country, becoming the R&D and manufacturing of CNC machine tools, flexible manufacturing systems and complete sets of automation technologies and equipment in China An important base for the industrialization of functional parts.
In April 2019, China General Technology Group strategically reorganized Dalian Machine Tool Group and established General Technology Group Dalian Machine Tool Co., Ltd.
Through the introduction, digestion, absorption, integration and re innovation, Dalian Machine Tool has maintained its leading position in the domestic product level, and some products have reached the international contemporary level.
Nearly 60 major science and technology projects, such as precision machining technology innovation platform for key parts of automobile engines, research and development of CNC functional components, have played the role of Dalian Machine Tools in the national machine tool technology innovation system.
From 2013 to 2016, Dalian Machine Tools accelerated the pace of industrial restructuring, and successively developed 247 domestically leading and internationally advanced new products that meet the requirements of rail transit, new energy and other industries, meeting the development needs of strategic emerging industries for high-end CNC machine tools.
For more than 80 years, the company has successively provided more than 500000 sets of machine tools for China's automobile, rail transit, engineering machinery, petroleum machinery, mining metallurgy and other industries, and its products have been sold to more than 100 countries and regions in the world, making contributions to China's manufacturing industry.
10. QCMTT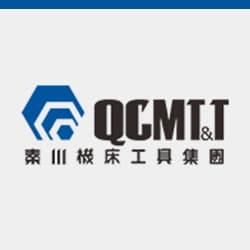 Country: China
Founded: 1965 
About the company:
Qinchuan Machine Tool Group Co., Ltd. (hereinafter referred to as "Qinchuan Group") owns a number of subsidiaries, including Qinchuan Machine Tool Headquarters, Baoji Machine Tool, Hanjiang Machine Tool, Hanjiang Tools and Walker Gear.
Qinchuan Group is the R&D and manufacturing base of precision CNC machine tools and complex tools in China, and the leading backbone enterprise in China's machine tool industry.
With the strength of complete industrial chain, numerous product lines, strong system integration capability, and significant comprehensive competitive advantage, Qinchuan Group ranks among the world's famous machine tool enterprise groups.
As a national high-tech enterprise and innovative pilot enterprise, the Group has established a national enterprise technology center, academician expert workstation and post doctoral research workstation.
By the end of 2020, the Company has a registered capital of 693 million yuan, total assets of 9.218 billion yuan and 10176 employees.
The Group has established the development strategy and the "5221" development goal of "adhering to the host driven, building a strong support for high-end manufacturing and core parts, breaking through the key technologies of intelligent manufacturing and numerical control, and taking the initiative to undertake major national special research and development tasks", and has lost its ambition to build Qinchuan Group into a leading enterprise in China's high-end equipment manufacturing industry.