Understanding Inkjet Printer Technology
Inkjet printers have become popular in the world of printing due to their versatile capabilities and user-friendly nature. These printers work by utilizing ink cartridges that contain liquid ink, which is sprayed onto the paper through microscopic nozzles.
There are two types of inkjet printers: dye-based and pigment-based. Dye-based inkjet printers provide vibrant colors and high-resolution photo printing. These printers typically use cyan, magenta, yellow, and black (CMYK) ink cartridges to produce full-color images. Pigment-based inkjet printers, on the other hand, use pigments that provide longer-lasting prints and better resistance to fading.
Photo printers are a specialized category of inkjet printers designed specifically for producing high-quality photographs. These photo printers often have a larger color range to ensure accurate representation of colors and a high-resolution scanning feature. Photo printers can reach resolutions of up to 4800 x 1200 dpi (dots per inch), allowing them to capture fine details in prints. Some of the best photo printers even offer borderless printing, providing professional-looking results.
Inkjet printers also excel in printing text documents, offering clear and crisp prints. However, they may not be as cost-effective as laser printers when it comes to large-volume black and white printing. Some models have separate black ink cartridges for text printing, ensuring sharp details without compromising on color fidelity.
Inkjet technology is constantly evolving, and today's printers boast faster printing speeds, improved color accuracy, and better scanning capabilities. Moreover, many inkjet printers come with wireless connectivity, allowing users to print from their smartphones or tablets with ease.
In summary, inkjet printers offer a versatile printing solution ideal for both text documents and photos. With an understanding of the technology behind them, choosing the right inkjet printer and ink cartridges becomes an easier task.
Best Inkjet Printer Manufacturers & Brands
1. Markem-lmaje
Country: France/USA
Founded: 1991
About the company:
Markem-Imaje is a globally recognized manufacturer of product identification and tracking solutions, offering a comprehensive range of inkjet, thermal transfer, laser printing, and labeling systems, as well as RFID-based systems.
With a focus on product quality, safety, regulatory and retailer compliance, product recall, and manufacturing process improvement, Markem-Imaje provides complete solutions to meet their customers' needs.
Markem-Imaje relies on 30 subsidiaries worldwide to provide high-quality product marking and coding solutions to over 40,000 customers.
Moreover, Markem-Imaje's customers are further supported by six R&D centers, numerous equipment maintenance centers, and manufacturing plants located strategically around the globe.
2. Videojet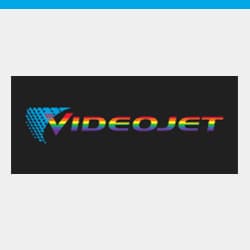 Country: USA
About the company:
Videojet (Shanghai) Identification Technology Co., Ltd., which was originally a department of A.B. Dick Company, became a subsidiary of the Danaher Group of the United States in the 1960s. Today, Videojet is one of the world's leading manufacturers of identification systems.
As a trusted manufacturer in the global logo industry, the company is renowned for providing excellent products, services, and customized logo solutions, and is considered a representative of stable overall solutions. For more than ten years, Videojet has been innovating, developing, manufacturing, and selling high-quality inkjet printing and marking equipment and consumables.
Videojet Technologies Inc. has gained worldwide recognition for its various technologies that provide appropriate inkjet and logo solutions, and its focus on delivering high-quality equipment, consumables, and services. The company's large character and small character inkjet printers, laser coding systems, thermal transfer printers, and labeling equipment can print variable data, such as use date, production date, batch number, and operator information, as well as one-dimensional and two-dimensional barcodes on almost all printable product packages, freight containers, or pallets.
With over 325,000 sets of equipment installed worldwide, Videojet has established 30 direct sales operation departments and has more than 3,000 employees. Its global sales and service center network provides high-quality services to all regions.
The company has established direct sales operation departments worldwide, including Austria, Brazil, Canada, Chile, China, France, Germany, India, Ireland, Italy, Japan, South Korea, Mexico, the Netherlands, Poland, Portugal, Russia, Singapore, Spain, Switzerland, Türkiye, and the United Kingdom, to provide sales, service, training, management, and application support for global customers. In the United States alone, there are 250 direct sales and service personnel.
In addition, Videojet's distribution network includes over 150 distributors and global original equipment manufacturers (OEMs), covering 135 countries/regions.
3. DOMINO
Country: Britain
Founded: 1978
About the company:
Domino Group was founded in 1978 and is headquartered in Cambridge, England. Since its establishment, Domino has gained a worldwide reputation in the field of logos and printing, due to its professional logo and printing technology, high-quality product equipment, and globally unified standard services.
Domino's digital printing department provides the business printing industry with digital inkjet printing systems, label digital printing systems, and more. These systems are widely used in the printing of variable information such as labels, publications, security printing, packaging printing, and dyeing.
With more than 2800 employees worldwide, Domino has a business that covers over 120 countries. The company has production bases in Britain, the United States, China, Germany, India, Sweden, and Switzerland. Domino Logo Technology Co., Ltd. was established in China in 1995, and the Chinese market is one of the important markets of the Domino Group.
Since 1998, Domino China has successively obtained ISO9001, ISO14001, and OHSAS18001 system certification in the logo industry. In May 2002, the Asia Pacific headquarters of Domino settled in Shanghai Jinqiao Export Processing Zone, becoming the largest overseas manufacturing and distribution center of Domino.
Currently, Domino has established more than 30 branches, offices, and service stations in important regions and cities in China, serving a wide range of customers in various industries, including a large number of well-known domestic and global enterprises.
4. Hitachi
Country: Japan
Founded: 1910
About the company:
As a global leader in social innovation, Hitachi conducts business involving electricity, energy, industry, circulation, water, urban construction, public, medical, and health sectors, providing high-quality solutions through collaboration with customers.
Hitachi is currently accelerating its global social innovation efforts to solve various social issues, become an innovation partner in the IoT era, and strive for further development in the global market. It aims to leverage its advantages in using control technology at the beginning of its business and its half-century-old IT technology, integrating big data analysis, AI, and other digital technologies.
Founded in 1910, Hitachi has always adhered to the entrepreneurial spirit of "harmony, honesty, and pioneer spirit" and the corporate philosophy of "contributing to society through excellent independent technology and product development". In over 100 years of development, the company has achieved inheritance and continuous growth of its cause.
In the face of rapid changes in the world economy, Hitachi has formulated a new vision: "Hitachi, with innovation to open the way to solutions, with excellent teams and rich global market experience, to inject new vitality into the world." The company has built up the core values of Hitachi Group to make greater contributions to social development with a new spirit.
In China, Hitachi has carried out extensive business activities with the goal of becoming "The Most Trusted Partner in China." Additionally, the company pays close attention to environmental protection and is committed to the development and upgrading of energy conservation and emission reduction-based social infrastructure systems. It aims to solve China's social problems and make positive contributions to the sustainable development of China's society.
5. Linx
Country: Britain
Founded: 1986
About the company:
In the 1980s, the Linx brand was founded in Cambridge, England, the birthplace of inkjet technology, and entered the Chinese market in 2013 by establishing a wholly-owned subsidiary, Linx Aoke (Shanghai) Trade Co., Ltd.
Linx's first Continuous Inkjet (CIJ) printer was the 5000, created in 1987, followed by the 5100, 5150, and 5200 inkjet printers. These are all inkjet printers with sealed printheads, one key start-stop, and four-line inkjet printing performance.
In 1988, the 4000 was launched, followed by the 6000 in 1991. The latter kept Linx's "pioneering" record by virtue of a complete set of automatic intermediate washing function of the nozzle and WYSIWYG (What You See Is What You Get) display.
Upgraded versions of the two models were put on the market in the 1990s, including the first 6200 inkjet with automatic power-off function and the 4800 that achieved another industrial "first" because it met the IP55 protection standard.
Linx's first food-grade ink was developed for the European egg inkjet printing market and was used in the 6200 and 4800 in 1997.
The Linx Ink Jet Printer Linx6800 Spectrum was launched in 2002.
In 2003, the 4900 replaced the 4800. The inkjet printer with a deep-drawn stainless steel shell can shake off the water.
In 2009, the 7300 replaced the 6000 series inkjet printer.
In the next few years, the 7300 and 4900 series were further expanded and included models with specific applications, such as the 7300 Spectrum for high-contrast pigment inks and the 4900DC with a horizontal nozzle that can adapt to multiple product (yogurt can) spray codes.
Linx has also developed its own ink and solvent series to enable its CIJ inkjet printer to adapt to a variety of substrates and applications, including coding on wet bottles and UV readable inks.
In 2011, the Linx CJ400, a new CIJ platform, was added to the series. The large color touch screen contains clear and step-by-step instructions, making information creation extremely simple.
At the same time, the self-service module reduces the labeling requirements for maintenance engineers. These new functions position Linx CJ400 as a very flexible inkjet printer that can be easily moved to another production line for quick installation.
The independent service module also makes the CJ400 suitable for enterprises that are geographically distant and expensive to maintain.
6. KBA
Country: Germany
Founded: 1817
About the company:
KBA has been inspiring the world since 1817 with innovative technology that has guided the industry. It has constantly broken through itself in printing and related fields, creating new world records.
In 2017, KBA launched the Koenig & Bauer brand at the important moment of its 200th anniversary, opening its third century of development with a clear strategy for growth and a new market outlook.
As one of the world's leading printing press manufacturers with a long history and large scale, KBA can provide customized innovative solutions for almost all application needs. Its diversification of products enables KBA to have proprietary technology in many printing technology fields and has the superb ability to transform users' ideas into reality.
As the leader of the printing industry, KBA can be found on cosmetics, iron can, carton, and even small snack packaging. It accounts for 90% of the global market share of banknotes and securities and 80% of the global share of metal printing. Its global share of full sheet machines, packaging, and rotation cannot be underestimated. At the same time, KBA also occupies a quarter of the global market share of sheet-fed offset printing machines.
For a long time, KBA has adhered to not only the spirit of innovation but also continuous research, providing after-sales service guarantees for customers and helping customers improve their excellent production performance. It can complete the observation of each printed sheet through online quality control and strives to provide customers with good quality use through Gaobao's deep foundation, good printing quality, and effective production efficiency.
KBA has more than 7,500 printing presses operating in over 5,000 printing enterprises worldwide. Its success in occupying such a large market share is not by accident, but by adhering to the concept of innovation for many years.
Through the joint efforts of its sophisticated employees and trustworthy business partners, it has successfully combined customer needs and advanced technology, innovated endlessly, and met customer needs, joining hands to welcome the future of printing.
With hundreds of years of innovative spirit and perfect product services, KBA has continued to take root in the Chinese market, gained valuable experience and industry friendships, and brought multi-directional printing and packaging solutions, intelligent and customized products and services.
As an international large-scale enterprise, KBA has formed a complete network system of design, production, sales, technical support, and after-sales service around the world. With the continuous development of China's business, KBA pays more attention to users' requirements for after-sales service.
So far, KBA has established a sound after-sales service system and spare parts warehouse in Shanghai, Dongguan, and Hong Kong, and trained a group of strictly trained engineering and technical personnel to ensure the safe and effective operation and production of KBA's equipment.
KBA Service 4.0 is a comprehensive embodiment of KBA's high-end services. It provides users with a variety of services, including full machine inspection and maintenance, upgrading and transformation, remote maintenance, spare parts, equipment relocation, and process plans, which have been highly praised and affirmed by users.
KBA will continue to provide users with various technical support and high-quality after-sales service, and work together with Chinese users to create the future.
7. EBS
Country: Germany
Founded: 1977
About the company:
Established in 1977, EBS German Inkjet Group is a multinational company that specializes in industrial inkjet equipment, integrating research, development, and production.
Headquartered in Cologne, Germany, it has subsidiaries in Poland, the United States, China, and other countries. With a complete product series and reliable professional technology in the field of inkjet marking, its business covers more than 100 countries and regions worldwide.
EBS Logo Technology (Shenzhen) Co., Ltd., a wholly-owned subsidiary of the German EBS Inkjet Group in China, is a high-tech enterprise responsible for all of EBS's business in China. Presently, there are EBS distributors in all cities across the country. The establishment of EBS China brings more competitive products and perfect after-sales service to domestic customers.
EBS has a complete product series in the field of ink-jet code systems. The DOD large character series (EBS-230/EBS-1500), CUJ small character series (EBS-6600/EBS-6900), and handheld series (EBS-250/EBS-260) can meet almost all ink-jet requirements for logos.
EBS products are widely used in various industries worldwide, such as food, beverage, electronics, medicine, cosmetics, mechanical parts, cables and wires, building materials, steel and petroleum, cement, wood, stone, elevators, logistics, public facilities, and many others.
In 2005, EBS invested heavily in the development of the innovative handheld inkjet printer EBS-HANDJET250, which brings new solutions to the identification of heavy objects.
EBS uses advanced technology and excellent quality to customize innovative and effective identification solutions for customers, reduce operating costs and waste of solvents for customers, help customers improve production, operation, and logistics efficiency, and help customer enterprises integrate with Industry 4.0.
EBS Company adheres to people-oriented values and pays attention to the environmental impact. All products comply with ISO9001 certification, which can better meet customers' quality needs and identification goals.
8. KGK
Country: Japan
Founded: 1968
About the company:
Founded in 1968 and based in Wakayama, Japan, KGK Jizhou Technology Research Industry is a professional company that specializes in developing, producing, and selling various inkjet printers, wheel printers, and their consumables.
The company began with the vision to bring their technology to the world from Kyushu, Japan. They are committed to conducting hard research to ignite the vitality of life and create a vibrant industry. The sales personnel also come from a technical group of technicians. They adopt a direct marketing system and serve customers meticulously.
Since its establishment, KGK has developed and manufactured over 100 kinds of wheel code printing machines suitable for various production lines. They have realized the self-development and development of printing heads, various consumables, and character detection machines. KGK has formed a professional group integrating development, manufacturing, and sales. They have become an outstanding enterprise in the field of Japanese logo machinery.
In November 2005, President Fugan Fuzhong was awarded Huang Shuhaozheng by the Emperor of Japan, and in April 2006, the company was rated as one of the top 300 SMEs in Japan. In 2007, they obtained ISO9001 certification.
KGK has a customer base in all walks of life, making them adaptable to changes in the market. As a development-oriented enterprise, their goal is to better meet customer requirements, provide stable products, and demonstrate their technical strength to the world. They are promoting the research of microprocessing technology and droplet technology.
KGK Jizhou Code Printing Technology (Shanghai) Co., Ltd. is a wholly-owned company established by KGK Jizhou Technology Research Industry in November 2002 in China. Their manufacturing base is located in Shanghai Songjiang Export Processing Zone. Since its inception, the company has set up independent offices and liaison offices in 22 major cities across the country and has agents in Malaysia, Singapore, Indonesia, Bangladesh, Russia, Vietnam, Nigeria, Thailand, Pakistan, and other countries and regions.
KGK has more than 60 types of inkjet printers provided by the Japanese headquarters to automatically print product names, manufacturing dates, company logos, etc., for corrugated boxes, packaging boxes, PET bottles, glass bottles, wood, building materials, cables, metal products, and other items.
KGK is rapidly growing in the Chinese market and around the world.
9. EC-JET
Country: China
Founded: 2006
Products: Identification appearance quality testing equipment, product sealing testing equipment, small character inkjet printer (CIJ), large character inkjet printer (DOD), laser inkjet printer (ECL), high resolution inkjet printer (ECH) and related consumables
About the company:
Guangzhou Yida Packaging Equipment Co., Ltd. was founded in 2006 and is a wholly-owned subsidiary of Guangzhou Famaga Intelligent Equipment Co., Ltd. The company has multiple brands, including EC-JET and FOMONE.
Guangzhou Yida is committed to providing excellent inkjet marking equipment, product testing equipment, professional industry solutions, and high-quality customer service to customers worldwide. The company aims to create greater value for customers' sustainable development.
As a leading enterprise in the domestic industry, the company was the first drafter and led the formulation of the national standard of Continuous Inkjet Printer (GB/T29017-2012).
The company has a professional R&D team, industry-leading independent core technology, and sustainable R&D capabilities, along with a full range of inkjet marking products and testing equipment.
Guangzhou Yida provides suitable products and professional industrial solutions for various industries, including pharmaceuticals, food, beverages, candies, cosmetics, and electronic products.
10. Matthews
Country: USA
Founded: 1850
About the company:
In 1850, John Dixon Matthews arrived in Pittsburgh, Pennsylvania from Sheffield, England, and opened a lettering shop. Matthews' initial offerings included military stamping fonts, soldering irons, and wooden crate seals.
As the 20th century began, Wapung paper freight boxes started replacing wooden crates. Matthews, always at the forefront of innovation, responded by creating vulcanized rubber seals and printing plates for use on cardboard.
Today, Matthews Marking Systems maintains its position as an industry leader with cutting-edge solutions such as inkjet, laser, and automated packaging material marking.
Features to Consider When Buying an Inkjet Printer
When choosing an inkjet printer, it is essential to consider the features that best suit your needs. This section will discuss various aspects of inkjet printers that you should take into account before making a decision.
Quality: The print quality is one of the most important factors to consider when purchasing an inkjet printer. High-quality printers will produce sharp text and vibrant colors, which are essential for professional and personal use. Some manufacturers offer high-resolution printing capabilities for more detailed and crisp outputs.
Connectivity: Connectivity options are also crucial when it comes to selecting an inkjet printer. Most printers come with a standard USB connection, but it is worth checking for other options such as Wi-Fi, Ethernet, NFC, and Wi-Fi Direct. These connectivity options allow for easy integration with your devices and networks.
Scanner and All-In-One: Some inkjet printers also include a built-in scanner or come as all-in-one devices that may provide additional functionalities such as copying and faxing. This can be beneficial for users who need multiple capabilities in a single device.
Print Speed: A faster print speed is beneficial when you need to print large volumes of documents quickly. Pay attention to the printer's pages per minute (ppm) output to get a sense of its overall speed.
Paper Tray and Paper Sizes: The capacity and versatility of a printer's paper tray is also essential to consider. Some printers feature adjustable trays that can accommodate different paper sizes, while others have multiple trays to handle various paper types. Additionally, check whether the printer supports automatic document feeder (ADF) functionality, which can substantially improve workflow by automating multi-page scanning and printing.
Automatic Two-Sided Printing: Printers with automatic two-sided printing, also known as duplex printing, can save time and paper by printing on both sides of a sheet without manual intervention. This feature can be especially helpful for those looking to reduce their environmental impact or save on paper costs.
By keeping these features in mind, you can make an informed decision when selecting the perfect inkjet printer that meets all your requirements while providing the best value for your money.
Inkjet Printers for Professional Use
Inkjet printers are widely used in professional settings due to their versatility and quality output. They are suitable for a variety of tasks, including photo printing, document printing, and more specialized applications. This section will discuss some of the best inkjet printer manufacturers for professional use.
Epson has been a leading name in inkjet printers for professionals, offering a range of printers that cater to the specific needs of different industries. Their high-quality photo printers, like the SureColor P800 and P600, are well-known for their color accuracy and detail reproduction, essential for photographers and designers. They also offer robust document printers like the WorkForce series, with features such as high-speed printing, wireless connectivity, and cost-efficient ink solutions.
Canon is another reputable brand for professional inkjet printers. Their imagePROGRAF series is ideal for photographers, graphic designers, and artists. These printers ensure high-quality and fade-resistant prints, thanks to their LUCIA PRO ink system. Additionally, Canon's PIXMA line offers efficient and reliable document printing with features like fast printing speeds, high resolutions, and mobile connectivity.
HP is an established brand in the tech world, offering a wide variety of inkjet printers tailored to professionals. Their DesignJet series focuses on large-format printing for architects, engineers, and construction professionals, while the OfficeJet Pro series is designed for small businesses and home offices that require quality document printing. HP's ENVY Photo series delivers lab-quality photo prints and supports a range of paper types and sizes, catering to photography enthusiasts and professionals alike.
In conclusion, Epson, Canon, and HP are some of the top inkjet printer manufacturers with offerings tailored to various professional needs. When selecting a printer for your profession, consider factors such as print quality, speed, connectivity, and ink efficiency to find the right fit for your requirements.