What Is Laser Welding?
The laser welding machine uses high-energy laser to locally heat the material in a small area. The energy from the laser radiation is diffused to the interior of the material by heat conduction, resulting in a specific molten pool after the material has been melted.
It is a new type of welding method, mainly used for thin-walled materials and precision parts welding.
It can achieve spot welding, butt welding, overlay welding, and seal welding, with a high depth-to-width ratio, small welding width, minimal deformation, fast welding speed, smooth and beautiful weld seam, high welding quality, precise control, small focal spot, high positioning accuracy, easy automation, and other advantages.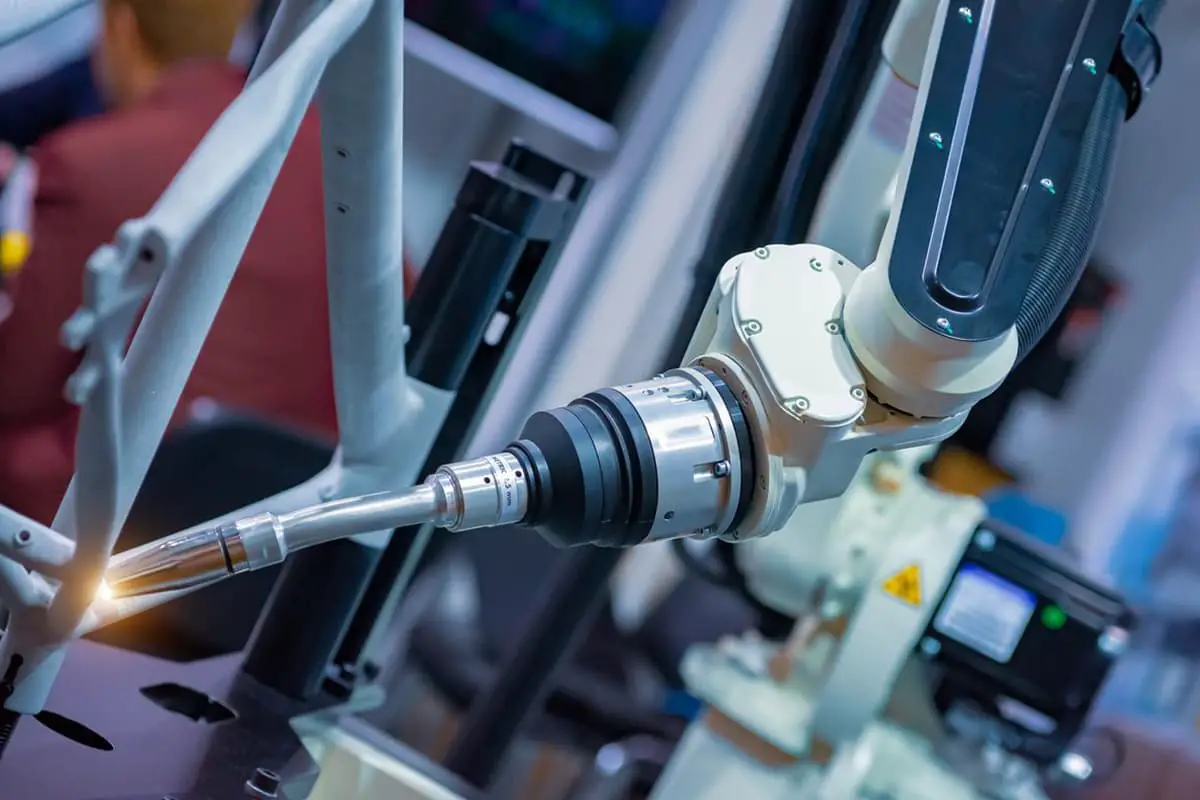 Laser Welding vs Traditional Welding Methods
Comparison between laser welding equipment and traditional welding methods
Item
Laser welding
Arc welding
Brazing
Resistance welding
Average welding speed
(m/min)
4
0.7
3-4
5
Welding shape variable
Small
More
Less
Normal
Welding accuracy
High
Normal
Normal
Normal
Welding slag adhesion
Very few
Very few
Very few
Very few
Consumables consumption
Less
More
Less
More
Price
High
Normal
Low
Low
Top Laser Welding Machine Manufacturers
At present, the number of laser welding companies is growing. In China, leading manufacturers of laser welding machines include Hans's Laser, HGTECH, UWlaser, Hymson, HSG, Yifi Laser, TianHong Laser, Quick Laser, Chutian Laser, and Penta Laser, among others.
Internationally, well-known laser welding companies include IPG, TRUMPF, Amada, Emag, and Panasonic, among others.
1. IPG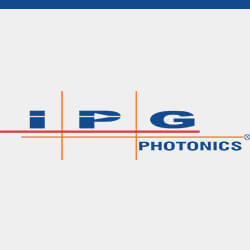 IPG Photonics is a world-leading producer and developer of high-performance fiber lasers and amplifiers, serving a wide range of industries and applications.
Their low-power, medium-power, and high-power lasers and amplifiers are widely used in material processing, communication, entertainment, medical treatment, biotechnology, science and technology, as well as in advanced applications.
Their products are replacing traditional lasers in many fields and are leading the way in developing new laser technology applications. As a pioneer and leader in the fiber lasers and amplifiers market, the company has increased its market share due to its established brand and reputation.
Thanks to its exceptional performance and value, IPG's lasers are continuously replacing traditional laser equipment in many existing applications.
2. Trumpf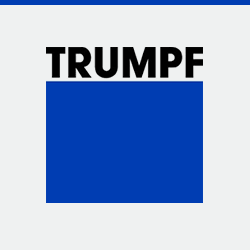 Established in 1923, the Trumpf Group has been a global leader in technology and the market in the industrial lasers and laser systems industry.
As one of the leading companies in global manufacturing technology, Trumpf offers a comprehensive range of products and services, from machine tools for metal sheet and material processing to laser technology, electronics, and medical technology.
Through continuous innovation, Trumpf is setting new technical standards and is committed to developing and improving products to meet the needs of its customers.
Its product portfolio encompasses sheet metal processing, including laser cutting, bending, punching, and original equipment manufacturer (OEM) laser systems.
3. Amada
Amada Weld Tech is a leading producer of a wide range of welding equipment and systems, including resistance welding, laser welding, laser marking, laser cutting, laser micromachining, and hot press welding.
The company is committed to providing products to diverse industries such as medical equipment, batteries, electric vehicles, solar energy, global electronics, automobiles, and general manufacturing.
4. Emag
Founded in 1867, Emag, a medium-sized enterprise in Germany, has a successful strategy of anticipating customer needs and responding flexibly to them.
The Emag Group primarily focuses on the automobile manufacturing and supporting industries, machinery manufacturing, aerospace, renewable energy, electrical power, oil, and other industries.
Emag offers a range of products, including lathes, gear hobbing machines, grinders, machine tools, laser welding machines, induction quenching equipment, automation systems, universal joint shells, three-way clutches, distributor flanges, brake discs, brake cylinders, and gear shafts.
Emag Lasertec is renowned for its high-performance laser welding systems.
5. Panasonic
Panasonic started its welding business in 1957. Before that, manufacturers usually used resistance welding, which utilized resistance heat, or arc welding, which relied on the discharge phenomenon in air, to manufacture automobile bodies.
Panasonic has developed a more complex and precise welding method called Lapress.
In 2015, Panasonic introduced its first complete laser welding robot solution, Lapress, to the world.
6. Han's Laser
Main business:
Laser automation equipment, PCB and automation equipment
Company profile:
The company is a leading provider of laser processing equipment in China, focusing on laser cutting and marking. Its laser welding equipment is mainly used in the automotive and battery industries.
According to 2020 data, the company generated a total revenue of 12 billion yuan, with its high-power laser intelligent equipment business generating operating revenue of 2.018 billion yuan. This positions the company as a leader in scale and technology, holding far more patents than its competitors.
It has been reported that Han's Laser won four bids from Ningde Times, totaling 2.743 billion yuan.
In addition to a 1 billion yuan order this year, the company also won bids of 353 million yuan and 193 million yuan in 2018 for liquid injection equipment and laser welding equipment, respectively.
In 2020, Han's Laser won a 1.194 billion yuan bid for lithium battery production equipment. All four winning bids were for new energy battery businesses, further expanding the company's presence in the field.
7. HGTECH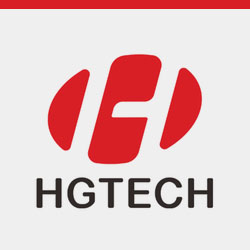 Main business:
Laser Processing Equipment, Photonic Devices, Sensitive Components, and Laser Holographic Anti-Counterfeiting.
Company profile:
The company's range of laser processing equipment includes laser cutting systems, laser welding systems, laser marking series, laser heat treatment systems, laser drilling machines, and more.
In 2020, the company's operating revenue reached 6.138 billion yuan, with revenue from the 4 kW and 6 kW high-power laser welding market totaling 300 million yuan.
Huagong Technology is a leading player in the automotive industry's BIW Welding market, with its laser equipment plate holding a strong position. The company has become a key player in the lithium battery industry as well.
Huagong Laser, a subsidiary of Huagong Technology, is making its mark in the field of new energy vehicle manufacturing.
The company has broken the monopoly previously held by Japan, South Korea, Europe, and the United States by developing an all-aluminum body welding production line for new energy vehicles.
This line was independently created by Huagong Laser and has successfully passed arrival acceptance, leading to its mass production and delivery to the customer.
8. UWlaser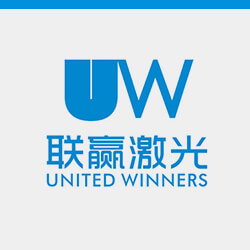 Main business:
Laser welding equipment and laser
Company profile:
Founded in 2005, United Winners Laser is a leading enterprise in the power battery laser welding sector and specializes in laser welding equipment and lasers. The company went public in June 2020.
United Winners Laser serves prominent companies in the power battery industry, including Ningde Times, GuoXuan High Tech, BYD, Gree Intelligence, Foxconn, Tyco Electronics, Changying Precision, Yiwei Lithium Energy, Panasonic, Samsung, and AVIC Power.
In 2019, the company generated revenue of 1 billion yuan, which accounted for roughly 10% of the domestic laser welding market. Due to the impact of the pandemic in 2020, the company's revenue was 878 million yuan.
United Winners Laser was awarded the power battery laser welding production line project by German Times New Energy Technology (Thuringia) Co., Ltd., a subsidiary of Ningde Times.
Some of the equipment has been delivered and the technical team is currently in Germany for installation and commissioning, with smooth progress being reported.
9. Hymson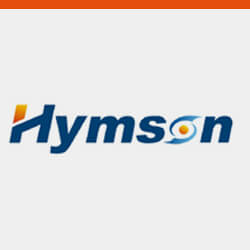 Main business:
General Laser and Automation Equipment, Power Battery Laser and Automation Equipment.
Company profile:
In 2018, the company generated revenue of 258 million RMB from its power battery laser and automation equipment, primarily offering laser film makers, automatic soft-connection welding machines, and automatic ultrasonic welding machines for square aluminum shell cells.
In 2020, the company's revenue was 1.321 billion RMB, and it was listed on the Science and Innovation Board in September of that year.
Hymson boasts rich professional capabilities and process control in the lithium battery industry. By combining laser and automation technology, it has developed a comprehensive solution for laser and automation equipment.
Some of its products have a significant advantage in the industry. As per its financial report, the company secured new orders worth 2.5 billion RMB (including tax) in 2020, with 673 million RMB coming from Ningde Times.
These orders mainly consist of high-speed laser film makers, top cover pre-welding and full-welding integrated machines, adapter welding machines, cell drying lines, and other power battery excitation and automation equipment.
10. HSG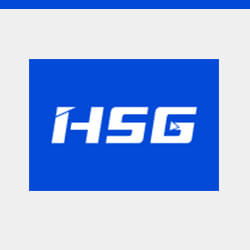 Main business:
Laser cutting machine, laser welding machine
Company profile:
Founded in 2006, HSG Laser is a leading large-scale manufacturing enterprise that specializes in laser cutting and laser industrial application solutions.
It is dedicated to the R&D, production, and sales of equipment such as fully automatic metal laser welding machines, optical fiber laser cutting/pipe cutting machines, and more.
In 2018, the company sold over 1,500 optical fiber cutting machines and generated a sales revenue of 1.2 billion yuan.
The company's laser welding machine portfolio includes optical fiber laser handheld welding machines, high-power seam tracking wire filling welding machines, and optical fiber galvanometer laser welding machines.
Due to an increase in demand, the company's related manufacturing products saw a significant rise in sales in 2020, with a sales volume of over 3,000 sets and contract sales exceeding 2 billion yuan.
HSG Laser reported for IPO guidance registration in February 2021 and is a key player in the laser equipment industry in South China.
11. Yifi Laser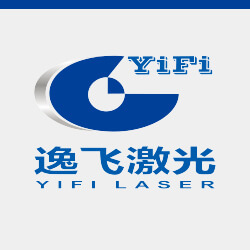 Main business:
Laser Precision Welding Machine, High-Speed Laser Marking Machine, Laser Precision Cutting Machine, Laser Precision Drilling Machine, etc.
Company profile:
Yifi Laser has been dedicated to the research and development of intelligent laser welding systems since 2005, and in 2007, it officially entered the laser welding and related application fields for new energy vehicle power batteries.
The company has established automatic welding stations, automatic production lines, and an intelligent workshop/factory, and has created a comprehensive solution with laser welding at its core.
Yifi Laser was the first in China to solve the sealing and welding problem of aluminum shells in power batteries, and also pioneered the solution to the welding problem of aluminum and copper heterogeneous materials in power battery modules by using heterogeneous material welding technology.
In addition, it has introduced all-pole lug welding technology, vertical welding technology, and an efficient flexible pack intelligent manufacturing system.
12. TianHong Laser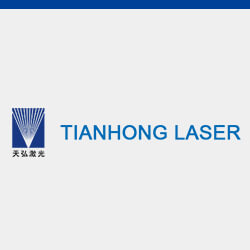 Main business:
Laser cutting, laser welding, laser marking, and laser micromachining systems.
Company profile:
The company was founded in 2001 and went public on the New Third Board in 2014. Its main product, a laser welding machine, serves the new energy industry. In 2019, the company's revenue from laser welding machine sales was 29.88 million yuan, a year-over-year decrease of 37.23%.
13. Quick Laser
Main business:
Laser cutting machines, laser welding machines, laser pipe cutting machines, laser micromachining equipment, new energy welding lines, 3C and semiconductor testing equipment, etc.
Company profile:
Founded in 2009, Quick Laser specializes in the R&D, production, sales, and service of laser intelligent equipment, with a focus on the high-end market of the industry. Their product line includes laser cutting machines, laser welding machines, laser marking machines, and automation equipment.
14. ChuTian Laser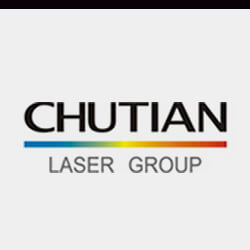 Main business:
Laser cutting, welding, marking, and power supply, etc.
Company profile:
The company was established in 1988 and was the first to develop a laser welding machine. This machine was primarily used in industries such as optical communication, sensors, hardware appliances, and solar energy.
In 2006, the company formed a joint venture with the Italian Elen Group to manufacture high-power laser cutting machines.
15. Penta Laser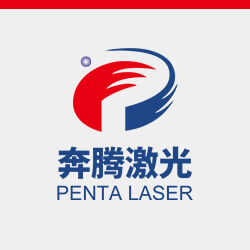 Main business:
Laser cutting machine, laser welding machine
Company profile:
The company, which is a joint venture between ChuTian Laser and the Italian Allen Group, mainly focuses on laser cutting. Its product range also includes ultra-large format laser welding equipment and precision parts welding systems.
Key Features of Laser Welding
In the 1970s, laser welding was mainly used for welding thin-walled materials and low-speed welding. The welding process belongs to the heat conduction type, which means the high-energy laser heats the surface of workpiece, and the surface heat is diffused to the interior through heat conduction.
The specific molten pool is formed by controlling the width, energy, peak power, and repetition frequency of laser pulses to melt the workpiece.
With its unique advantages, it has been successfully applied to the precision welding of micro and small parts.
The emergence of high-power CO2 and YAG lasers has opened up a new field of laser welding.
Deep penetration welding based on the theory of the small hole effect has been widely used in industrial fields such as machinery, automobiles, and steel due to its advantages.
Advantages
Compared with other welding technologies, the main advantages of laser welding are:
Fast speed, large depth, and minimal deformation.
It can be welded at room temperature or under special conditions, and the welding equipment is simple. For example, the laser beam does not drift through the electromagnetic field. The laser can be welded in a vacuum, air, or some gas environment, and can be welded through glass or materials transparent to the laser beam.
It can weld difficult-to-melt materials such as titanium, quartz, and can be welded to heterogeneous materials with good effect.
After the laser is focused, the power density is high. The depth-to-width ratio can reach 5:1, and the highest can reach 10:1 when welding high-power devices.
It can perform micro-welding. The laser beam can obtain a small spot after focusing and can be accurately positioned, which can be applied to the assembly welding of micro and small workpieces for mass production automation.
It can weld hard-to-reach areas and perform non-contact long-distance welding, which has great flexibility. In particular, in recent years, fiber-optic transmission technology has been adopted in YAG laser processing technology, which has made laser welding technology more widely promoted and applied.
The laser beam is easy to achieve temporal and spatial splitting, and multiple beams can be processed simultaneously and at multiple locations, providing conditions for more precise welding.
Disadvantages
However, laser welding also has certain limitations:
High requirements for the assembly accuracy of workpieces, and the position of the beam on the workpiece cannot have a significant deviation. This is because the laser spot size is small after focusing, and the welding seam is narrow, which makes it difficult to add filling metal materials. If the assembly accuracy or beam positioning accuracy of the workpiece cannot meet the requirements, welding defects are prone to occur.
The cost of the laser and its related systems is high, and the one-time investment is large.
Sales of Laser Welding Machines
Currently, China is a leader in laser welding technology in the global market and its production capabilities for laser welding equipment are growing.
According to the China Laser Industry Development Report 2021, laser welding is the second largest segment in the revenue share of the industrial laser market, following laser cutting, accounting for 13% in 2020.
As of now, the volume of laser welding in China has increased from 1.56 billion yuan in 2013 to 11.05 billion yuan in 2020, a growth of 608%.
Factors Affecting Laser Welding Machine Selection
Laser welding machine power:
The larger the power of the laser welding machine, the higher-end the equipped laser and cooling system, and the higher the overall price. Of course, the welding depth is deeper. It is best to choose the appropriate power according to your own welding needs. It should be able to handle daily welding work. Otherwise, if the power is too small, the welding will not be firm, and if the power is too large, it will not be used.
The common lasers used for welding are CO2 lasers, Nd:YAG lasers, and fiber lasers. CO2 lasers can meet the needs of both thick and thin materials; Nd:YAG lasers have a large spot size, narrow pulse, and a large processing range; fiber lasers can penetrate thick plates at high speed with stable performance and precise welding.
Application of laser welding machine:
Laser welding machines are divided into manual, semi-automatic, and automatic types. Manual laser welding machines require operators to control the welding process and are suitable for small-scale manufacturing enterprises; semi-automatic laser welding machines are slightly larger in size and are suitable for medium and large enterprises; automatic laser welding machines are dominated by computers during the welding process, with high welding efficiency, and are suitable for largescale production enterprises.
Laser welding machine brand and price:
There are both foreign and domestic brands of laser welding machines. Good equipment generally uses imported components or high-quality components. The price of domestic laser welding machines is more affordable. It is necessary to choose reasonably according to the budget.
Manufacturer strength and after-sales service:
The overall strength of the manufacturer is the prerequisite for production and research and development, and is also the guarantee of the quality of laser welding machines. If the manufacturer is not far away, you can arrange to test the machine in person before purchase. If any after-sales problems occur, the manufacturer should be able to solve them promptly and provide maximum protection.