1. BAC
Country: USA
Founded: 1938
About the company:
The full name of BAC is Baltimore Airport Company. Its global headquarters is located in Baltimore, the United States. Founded in 1938, BAC is a supplier of evaporative cooling and ice storage equipment.
As a leader in the global evaporative cooling and ice storage industries, BAC adheres to the concept of future oriented sustainable development, and use forward-looking investment to lead the continuous innovation and progress of technology.
BAC in the world
As the world's leading manufacturer of evaporative cooling and ice storage equipment, BAC has 10 production bases, more than 500 dealers and offices in the world.
Its business covers six continents and more than 200 countries and regions.
Their sales and service network is all over the world to ensure fast and high-quality service for customers.
BAC in Asia Pacific
BAC Asia Pacific is headquartered in Shanghai, China, and has sales and service networks in Singapore, Malaysia, Indonesia, Thailand, the Philippines, Vietnam, India, Japan, South Korea, Pakistan, Australia, and New Zealand.
BAC has more than 500 employees in Asia Pacific, providing high-quality products and services for the entire Asia Pacific region.
BAC in China
BAC has two production bases in China, located in Dalian and Kunshan respectively.
BAC China is headquartered in Dalian, where 12 sales service centers and more than 300 sales service personnel form a nationwide sales service network, enabling Chinese customers to enjoy more efficient and high-quality products and comprehensive solutions.
2. SPX
Country: USA
About the company:
SPX Cooling Technologies is the world's leading manufacturer of cooling towers, evaporative fluid coolers, evaporative condensers and air cooled heat exchangers.
For nearly a century, the company has provided excellent equipment and services for HVAC, process cooling, industrial and refrigeration markets.
Founded more than 100 years ago, SPX Cooling Technology Company has more than 250 global patents in process cooling, industry, refrigeration and HVAC markets.
It has more than 150 offices, subsidiaries and partners in the world, and has the global coverage and local services required to provide customers with solutions.
The company is headquartered in Overland Park, Kansas, USA.
The company's mission is to provide innovative solutions, create value for customers, and help meet the growing demand in the global process cooling, industrial, refrigeration and HVAC markets.
The products designed and manufactured globally reflect the talent and dedication of our people.
Equally striking is their energy and enthusiasm in helping the community and each other.
3. Evapco
Country: USA
Founded: 1976
About the company:
EVAPCO, Inc. is an advanced manufacturing enterprise in the industry, providing global resources and solutions for heat transfer applications.
EVAPCO is committed to designing and manufacturing high-quality products for the global evaporative cooling and industrial refrigeration markets.
EVAPCO's manufacturing plants and sales departments all over the world serve customers all over the world.
EVAPCO is headquartered in Tani Town, Maryland. Its products are produced in 24 factories in 10 countries and sold through more than 170 sales departments.
Founded in 1976, EVAPCO aims to provide first-class services and high-quality products for the following markets: commercial air conditioners, process processing, power industry and industrial refrigeration.
EVAPCO is an employee owned enterprise, which attaches great importance to research and development.
EVAPCO are committed to providing products with excellent technology in industry – tomorrow's technology, which we have today!
4. Seagull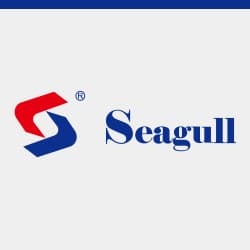 Country: China
About the company:
Seagull Co., Ltd. is engaged in the R&D, design, manufacturing and installation of industrial cooling towers, and provides technical services related to industrial cooling towers based on its product and technical advantages.
Its main products are mechanical ventilation cooling towers.
According to the instructions issued by Cooling Equipment Branch of China General Machinery Industry Association in February 2017, since the statistics of cooling tower data in 2012, domestic mechanical ventilation cooling tower manufacturers have been among the largest.
As one of the main participating units, the company participated in drafting China's cooling tower industry standards GB/T7190-2008, 0GB/T50102-2014, GB/T18870-2011, CCTITLO01-2014 and ZTXB100.001-2016.
Seagull has set up Jiangsu Provincial Engineering Technology Center for Super Large Efficient and Energy saving Cooling Towers, covering engineering thermodynamics, engineering fluid mechanics, water supply and drainage engineering, chemical equipment and other disciplines, and has comprehensive professional design capabilities and experience in process, electrical, aerodynamic and other disciplines.
The Company and its subsidiaries have obtained 76 patents in total, a number of series of products have been recognized as high-tech products, and a number of research achievements have been obtained in the fields of energy-saving and water-saving technology, fog elimination technology, noise reduction technology, seawater recycling technology, etc.
Seagull will continue to vigorously develop the business of environment-friendly and energy-saving cooling towers, and develop environment-friendly and energy-saving cooling tower technologies and products that meet the market demand, have high added value and are of international advanced level, so that the core competitiveness of the company and its products will be continuously enhanced.
Seagull has made full use of the international business platforms such as the overseas wholly-owned subsidiary Seagull Asia Pacific, the holding company Taicheng, Taiwan, and the joint-stock company TRUWATER, Malaysia, to actively promote the extensive international expansion strategy, vigorously expand the overseas market, and strive to build a global service capability, so that Seagull will become an industrial cooling tower design, research and development, and manufacturing enterprise with domestic competitiveness and international brand influence.
5. Ebara
Country: China
Founded: 1996
About the company:
Ebara Cold and Hot System (China) Co., Ltd. was established in 1996, invested and built by Ebara Production Institute of Japan.
Adhering to the parent company's corporate philosophy of "benefiting the earth and starting from Ebara", Ebara has made extensive contributions to the society by providing advanced technology and high-quality services.
Japan's Ebara Production Institute was founded in 1912. It started from the water pump industry and is known as the "giant of pumps".
Since the first centrifugal refrigerator in Asia was produced in 1929, it has more than 80 years of experience in R&D and manufacturing of refrigerators.
In 1962, it produced lithium bromide absorption chiller and has been leading the development of absorption refrigeration technology.
Since its inception, it has been committed to the environmental cause.
At present, it has become a world-class high-tech enterprise with advanced technology in three major fields, including wind and hydraulic machinery, environmental engineering and precision electronics industry.
As an active advocate and implementer of the "Zero Emission" theory of the United Nations University, "minimizing waste and making its environmental load approach zero", Ebara has always been in the forefront of the world.
Ebara Cold and Hot (China) is responsible for the production of the global cold and hot equipment of Ebara Manufacturing Institute, and keeps pace with Ebara Manufacturing Institute in product technology, production, quality assurance, service and management.
Introduced more than 1000 technologies from Ebara, Japan, and gathered more than 80 years of R&D and manufacturing experience to produce six series of products in Yantai, including lithium bromide absorption cold water (heat pump) units, screw type, centrifugal cold water (heat pump, low temperature) units, air conditioning terminals, open (closed) cooling towers, large centrifugal fans, and fluoroplastic heat exchangers with international advanced technology level.
While constantly developing new products and new businesses around the cold and hot integrated system, Ebara Cold and Hot (China) took the lead in obtaining the first level qualification for mechanical and electrical equipment installation engineering in the same industry, and has the system turnkey capability.
Ebara Cold and Hot (China) Factory covers a total area of 200000m, with an annual output of more than 4000 refrigeration units.
While continuously expanding the absorption business, Ebara Cold and Heat (China) has made breakthroughs in the field of industrial energy conservation by taking advantage of its comprehensive advantages of complete cold and heat products and system integration capabilities: it has developed innovative products such as super large first class absorption heat pumps, the first class absorption heat pumps and low-temperature hot water coolers, and expanded hundreds of residual heat and pressure utilization processes and system solutions such as polysilicon, coal chemical, petrochemical, and thermal power.
It leverages the huge market of industrial energy conservation and creates the "Ebara era" of absorbing industry development.
Since 2012, it has obtained AHRL, CTI, ASME and other international certifications, and has been awarded as a high-tech enterprise.
It has organized the drafting of several industrial standards.
Absorbing products are becoming more and more outstanding, and new types of condensing and cooling equipment such as electric refrigeration products and cooling towers represented by centrifuges have also entered the fast lane of development, consolidating the product structure of three pillars.
Today, Ebara Leng Re (China) is not only developing vigorously in product business, but also further expanding its business scale through business models such as system integration and energy contract management.
In the future, Ebara Leng Re (China) will base itself on China, serve the world, and promote the development of Leng Re (China) with the thought of global integration.
6. NihonSpindle
Country: Japan
Founded: 1918
About the company:
Dalian Spinde Environmental Equipment Co., Ltd. (formerly known as Dalian Spinde Cooling Tower Co., Ltd.) is located in the beautiful coastal city of Dalian.
The company was jointly invested and built by Japan Stende Manufacturing Co., Ltd. and Dalian Iceberg Group, and officially opened on December 22, 1996.
The company has modern production equipment and modern experiments.
Dalian Spinde Environmental Equipment Co., Ltd. is mainly engaged in manufacturing and selling various forms of cooling towers and precision air conditioners.
In 2015, the Precision Air Conditioner Business Department was established, and all products adopted the technology of Japan Stende Manufacturing Co., Ltd.
Since its birth, the company has adhered to strict management, strengthened the awareness of technology excellence, and established a set of effective management systems and systems.
It has also obtained SO9002 quality management system certificate, 1S014,001 environmental management system certificate, 1S09,001:2008 quality management system certificate, GBT28,001-2011 occupational health and safety management system certificate.
The cooling tower produced by the company is characterized by high efficiency, energy saving, small size, light weight, quiet operation, sensitive control, beautiful appearance, long service life, small water drop loss, and convenient maintenance. It can be widely used in buildings, hotels, restaurants, shopping malls, cinemas, textiles, chemicals, tobacco, steel and other fields of the national economy.
Company tenet: to provide high-quality products and create a comfortable environment.
Japan Spinde Manufacturing Co., Ltd
Founded in 1918, Japan Spinde is a wholly-owned subsidiary of Sumitomo Heavy Machinery Group.
The cooperative is located in Nizaki City, Hyogo County, Japan, with a registered capital of 3.28 billion yen.
The company operates in the following industries: environmental machinery, textile machinery, industrial machinery, hydraulic machinery, building materials, etc.
Since 1961, it has been producing and selling cooling tower products in Japan.
Dalian Iceberg Group
The predecessor of Iceberg Group was the original Dalian Refrigerator Factory, which was founded in 1930;
In 1993, Daliang A-share was listed in Shenzhen Stock Exchange and renamed as Dalian Refrigerator Co., Ltd;
In January 1994, Dalian Iceberg Group Co., Ltd. was formed with Dalian Refrigerator Co., Ltd. as the main body, and embarked on the road of group development.
After reform, reorganization, restructuring, merger, association and reorganization, Bingshan Group has developed from a medium-sized enterprise into a mixed ownership enterprise group with diversified investment subjects.
It has a listed company, 11 domestic companies and 23 joint ventures.
The total assets exceed 10 billion yuan, and the total number of employees is 12000.
In 2005, Bingshan Group broke through the sales revenue of 10 billion yuan in Liaoning equipment industry and Dalian machinery industry.
7. Laxun
Country: China
Founded: 1999
About the company:
In 1999, Laxun Company was established with a registered capital of 52 million yuan, which has a history of 20 years.
Zhaoqing High tech Zone Factory and Guangzhou Factory have a total plant area of 57000 square meters and 266 employees.
Their goal is to provide customers with the best products and services, and build the company into a global excellent cooling tower manufacturing enterprise.
In 2018, the sales volume has reached 300 million yuan, with an average annual growth rate of 15%.
With the concept of "innovation is prosperous, and uniqueness is everlasting", Laxun Technology pursues the craftsmanship spirit of excellence, and has established the "Guangdong High Efficiency, Energy Saving, Water Saving and Noise Reduction Cooling System Engineering Technology Research and Development Center".
The R&D expenses of Lanxun account for more than 6% of the sales.
There are more than 60 existing research and design teams, 2 senior engineers, 8 intermediate engineers, 17 assistant engineers and more than 30 other professional engineers.
Participated in the formulation of several industrial standards for cooling towers, and applied for more than 217 invention and utility patents, including more than 20 invention patents.
With the rigorous management of Inamori's "amoeba" essence, excellent quality and exquisite original technology, the products are exported to more than 20 countries and regions, including the United States, Australia, the European Union, Dubai, the United Arab Emirates, Mexico, South Korea, North Korea, Vietnam, Pakistan, Thailand, Nigeria, Myanmar, Hong Kong and Macao.
Laxun regards "respecting the sky, loving others, and holding the middle" as the core concept of enterprise development, and shares its success with partners by focusing on the technical service system of energy saving, water saving, noise and environmental protection of cooling towers and facing end customers.
Laxun is a member of the Standards Working Committee of the Cooling Equipment Branch of China General Machinery Industry Association, an executive vice director unit, and participates in the revision of the standards of the cooling equipment industry groups.
8. Liangchi
Country: China
Founded: 1962
About the company:
Liangchi Group was founded in Taiwan in 1962 and formally entered the production and manufacturing industry of cooling towers in 1968.
It has a history of nearly 60 years and is a professional manufacturer of cooling towers in China.
At the beginning of our business, their decision-makers firmly oriented to the international business ideal of "cooling the whole of Australia and Asia, and entering Europe and America".
In the past 60 years, Liangchi Group has been constantly developing and growing with the concerted efforts of its people, strict quality control, and emphasis on the development and application of advanced technologies.
LiangChi has become a well-known brand in the cooling tower industry.
Liangchi Group is divided into: China Liangchi Group, Liangchi International Investment Group and Liangchi International Sales Agency Group.
Liangchi International Investment Group has 6 foreign companies in the United States, Thailand, the Philippines, Indonesia, Malaysia, Vietnam, etc.
Liangchi International Sales Agency Group includes: Singapore Synergy Company, New Zealand Company and Australia Baji Company;
China Liangchi Group has 6 production bases in Shanghai, Guangzhou, Xiamen, Chengdu, Tianjin, Shandong, etc.
In charge of production and sales in East China, South China, Southeast China, Southwest China and North China, and set up sales companies, offices and service points in large provinces and cities.
It has truly realized: internationalization of operation and networking of after-sales service.
In terms of technology, with nearly 60 years of experience in cooling tower technology research and development, Liangchi cooling tower has made achievements in noise reduction, energy conservation, quality improvement, cost reduction, etc., and successfully developed a fan free ultra-low noise technology cooling tower;
Liangchi Group has set up a perfect technical ability appraisal and examination system for cooling towers.
Up to now, it has more than 80 engineers who have passed the technical examination, and has strong technical strength, making the products of good opportunities continuously improve in technology and quality;
In China, Shanghai Liangchi has established a technical training base to provide complete technical training for technicians in Chinese Mainland.
Liangchi Group has two professional cooling tower performance test yards, one in Taoyuan General Factory in Taiwan and the other in Shanghai;
Liangchi Company uses computers to engage in cooling tower modeling design, performance testing, structure, material analysis and other work, so that products can achieve high precision, high quality and high efficiency.
Truly realized: high standardization of production and manufacturing.
Excellent quality and advanced management make Liangji not only pass ISO9001 quality management system certification and ISO14001 environmental management system certification;
CQC China Water Saving Certification, CQC China Energy Saving Certification, CE Certification and ultra-low noise cooling tower equipment testing certification, 1ISO45001 occupational safety and health management system certification, all kinds of honors are enough to prove the advanced technology and excellent quality of Liangji cooling tower!
9. Kingsun
Country: China
Founded: 1993
About the company:
Founded in 1993, Shanghai Kingsun, located in the south of Huangpu River in Songjiang District, is a professional manufacturer of water-saving, energy-saving and efficient cooling towers and supporting equipment.
"Quality, service, integrity" is the company's business philosophy, "professional, innovative, pioneering" is the company's development.
Every year, many new and improved products are put on the market.
After more than 20 years of hard cultivation, there are now more than 30 business offices in major cities across the country, responsible for production, sales, installation and maintenance services throughout the country.
The company will continue to win the trust and steady development of customers with an enterprising team, advanced and reliable technology, pragmatic work spirit, craftsmanship quality, and sincere service.
The achievements of technology center, high-tech, patent pilot, foreign R&D center, etc. have become the glory of yesterday.
Kingsun Company will continue to work together with all colleagues to create a brilliant future.
10. Yuanheng
Country: China
Founded: 2005
About the company:
Yuanheng is a leading cooling equipment supplier and cooling technology solution provider integrating R&D, design, production, sales and service in China, committed to becoming an enterprise that can create value for customers in the global cooling tower industry.
Yuanheng Energy Saving Technology Park is one of the largest cooling tower production and research bases in the world.
Adhering to the development strategy of "innovation oriented, quality based, win-win and sharing", Yuanheng has established a research and development team led by doctors in China's cooling tower industry.
Now it has 120 patented technologies, and has built a national refrigeration and air conditioning test-bed, which can conduct full performance tests on cooling towers, cold water (heat pump) units, water source heat pumps, etc., meeting Chinese national standards and American CTI test standards.
All Yuanheng products have passed the inspection of the national inspection institution, among which the thermal performance, water drift rate, power consumption ratio, noise and other key technical indicators of the cooling tower are at the international advanced level, and have obtained the CTI certification of the United States, the Chinese water-saving product certification, the Chinese energy-saving product certification, and the CCTI certification of the China Cooling Association.
Yuanheng is a national high-tech enterprise.
The company has obtained 1SO9001, 1S014001 and GBT28001 certifications, and is the drafting unit of national standards GB/T7190.1-2018 Mechanical Ventilation Cooling Towers Part 1: Small and Medium sized Open Cooling Towers, GB/T7190.3 Mechanical Ventilation Cooling Towers Part 3: Closed Cooling Towers, Code for Engineering Design of Regional Cooling Systems, and Technical Code for Energy Efficiency Certification of Open Cooling Towers.
Yuanheng cooperates with partners to provide high-quality cooling equipment, solutions and services for governments and public institutions, transportation, big data, military industry, finance, manufacturing, hospitals, medicine, food, energy, real estate and other industries in the national economy.
Yuanheng products are selected for a large number of national projects and landmark projects, such as the main venue of China Import Expo – National Convention and Exhibition Center (Shanghai), the main venue of G20 Summit – Hangzhou International Expo Center, Tianhe No.2 of National Defense Science and Technology University, three major telecom operators (China Mobile, China Unicom and China Telecom), Huawei and other data centers, Peking Union Medical College Hospital, Shanghai Renji Hospital and other hospitals, Zhuhai Hengqin New Area, Suzhou Dushu Lake Science and Education Innovation Zone Shanghai Qiantan International Business District and other energy centers, Ruiji, Sheraton, Marriott and other luxury five-star hotels, Vanke, Longhu, Poly, Fosun and other real estate groups, Gree, CRRC, Volkswagen, Corning, Jingao and other factories, as well as more than 10 cities such as Shenzhen, Xi'an, Wuhan, Chengdu, Tianjin, Chongqing, Zhengzhou and so on, enjoy high-quality services for tens of thousands of users in more than 30 countries around the world.
Yuanheng adheres to the customer-centric principle, and continues to improve its product development, production, service and management to provide customers and partners with valuable products, solutions and services.