1. Fiorentini
Country: China
Founded: 1995
About the company:
Founded in 1995, Shanghai Fiorentini Gas Equipment Co., Ltd. is a joint venture between Aerospace Energy, affiliated to China Aerospace Science and Technology Group, and Italy Fiorentini Group.
It is a Chinese foreign joint venture specializing in the research, development, production, sales and service of intelligent equipment such as gas pressure regulation and metering.
Shanghai Fiorentini provides integrated technology of gas pressure regulation, metering and control and overall solutions in the field of gas transmission and distribution. Its product lines include:
1. Integrated products of pressure regulating system: gas pressure regulating and metering station, high and medium pressure city gate station, compressed natural gas pressure regulating station, building pressure regulating box;
2. Pressure vessel products: filter, filter separator, cyclone separator, heat exchanger, water bath furnace, insulation joint, ball receiver and launcher;
3. Monitoring system products: gas business management integrated information system, SCADA gas transmission and distribution monitoring system, station control system, intelligent data recorder;
4. Valve products: pressure regulator, emergency shut-off valve, safety relief valve, flow regulating valve, ball valve, butterfly valve, etc.
5. Metering products: turbine flowmeter, volume corrector, orifice flowmeter, flow computer.
Founded in 1938, Pietro Fioretini is one of the world's largest research, development and manufacturers of pressure regulating and metering devices for natural gas and non corrosive gas.
There are 17 sole proprietorships or joint ventures in the world, with marketing and service networks covering five continents.
2. Fisher
Country: USA
Founded: 1880
About the company:
FISHER is the Process Management Division of Emerson Electric Company, a Fortune 500 company.
Emerson Process Management is a part of Emerson's business and plays an important role in the automation fields of chemical industry, oil and gas, refining, pulp and paper making, power, food and beverage, pharmaceutical and other industries.
Provide high-quality products and technologies, consulting, project management and maintenance services for specific industrial sectors.
FISHER has mastered the world's advanced pressure regulating technology, and its high quality standards have been recognized by the world's gas industry.
FISHER Fisher has a history of more than 100 years of producing excellent products, and has been providing solutions for the natural gas industry for more than 30 years;
Fisher gas transmission and distribution technology is recognized as an advanced enterprise in this field, and its business covers the world.
FISHER Fisher is mainly used in chemical industry, liquefied petroleum gas, natural gas, oil refining, industrial automation, etc. It is widely used with reliable quality.
FISHER Applicable media: natural gas, liquefied gas, air, ammonia, steam, ammonia and other gases
3. Terrence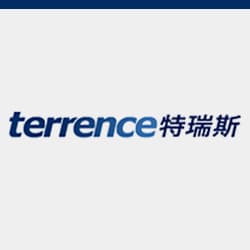 Country: China
Founded: 1997
About the company:
Since its establishment in 1997, Terrence Energy Equipment Co., Ltd. has always been focusing on R&D, production and sales of various types of special pressure regulating and metering integrated equipment for natural gas transmission and distribution, as well as supporting equipment for LNG application.
After years of development and accumulation, it has formed three categories of products, including natural gas transmission and distribution system integration, core parts and LNG complete equipment, with more than 100 varieties, covering the whole process of natural gas collection, transmission and distribution, and application;
The products are widely used in various domestic and foreign natural gas, power generation, municipal construction, clean vehicles and other industries and fields.
With excellent quality assurance system and good customer reputation, they occupy a very important market share and are the leading enterprises in the same industry.
Science and technology and innovation are the foundation of the company's business, high-quality talents are the only key factor to achieve the company's mission, and the talent training and selection mechanism with Terrence characteristics has laid a reliable foundation for the company's long-term development.
Since 2002, the company has been continuously recognized as a high-tech enterprise, and has harvested one after another mature products of its own brands and intellectual property rights, realizing a benign sustainable development trend;
Relying on its own accumulation, it has built two modern professional factories in Changzhou and Beijing, a provincial engineering technology center, and a company's R&D center.
It has established a long-term industry university research cooperation relationship with Shanghai Jiaotong University, China University of Petroleum, Hehai University and other well-known universities, ensuring that we are always at the forefront of leading technologies, and has given the company a solid wing for its further development.
At present, the company has a sales network all over the country, with more than 1000 customers, most of which are energy operation companies such as natural gas, liquefied natural gas and electricity.
4. Chunhui
Country: China
Founded: 1993
About the company:
Zhejiang Chunhui Intelligent Control Co., Ltd. was founded in 1993, formerly known as Shaoxing Chunhui Refrigeration Equipment Co., Ltd., a Sino foreign joint venture.
It was changed into a joint-stock company in 2001 with the approval of the Listing Office of the provincial government.
In October 2012, the company's shares were listed in Zhejiang Stock Exchange Center. On February 10, 2021, the company officially landed on the Shenzhen Stock Exchange Growth Enterprise Market, stock code: 300943.
The company is specialized in the R&D and manufacturing of precision electromechanical products, and is reputed as a "control valve expert" in the industry.
The company has formed an industrial development pattern dominated by oil and gas control, refrigeration and heating control, and precision machinery.
In the process of development, the company has always been relying on science and technology and guided by the market.
Its main products include: four-way electromagnetic directional valve, automobile air-conditioning expansion valve, electronic expansion valve, dual flow solenoid valve, natural gas pressure regulating and metering station, gas pressure regulator shut-off valve, waterway module valve group, CNG&LNG control valve, ABS hydraulic regulator, etc.
The company has factory buildings designed and built according to international standards and internationally leading production and testing equipment imported from the United States, Italy, Japan, Taiwan and other countries and regions.
The products adopt international standards, strictly control each link in the production process and testing, and have passed the certification of CCEE, UL, CE, 3C, TUV, etc.
The company has a stable team of scientific research talents, more than 100 engineering technicians with college degree or above, including more than 30 technicians with medium and senior professional titles.
The company has more than 70 independent intellectual property rights, including more than 10 invention patents and original innovative technologies.
In the process of continuous entrepreneurship, the company has established a management model with Chunhui characteristics and a scientific and technological talent innovation system.
The company carries forward the enterprise culture of being diligent and sincere, aims to become No. 1 in the control valve industry, strives to create an international first-class brand, and realizes the ideal of serving the country by the industry.
5. RUIXING
Country: China
Founded: 2001
About the company:
Hebei Ruixing Gas Equipment Co., Ltd., formerly known as Hebei Ruixing Pressure Regulator Co., Ltd., was established in June 2001.
In September 2012, Hebei Ruixing Gas Equipment Group Co., Ltd. was established.
According to the company's development plan, a stock limited company was established through joint-stock reform in May 2015.
As early as the end of last century, Rising has entered the gas pressure regulator industry.
After more than ten years of efforts, it has developed into one of the major domestic suppliers specializing in the research, development and manufacturing of gas pressure regulating equipment.
Its scale output ranks at the forefront of China, and it is one of the backbone enterprises with rich experience and greater market influence in the gas pressure regulating equipment manufacturing industry.
The company began to officially use the "Ruixing" brand in 2003, and has obtained the national industrial product production license, pressure vessel design license, pressure vessel manufacturing license, pressure pipeline element manufacturing license, safety production standardization secondary certificate, etc.
Its main products include gas regulators, pressure regulators, pressure regulators, pressure regulators, shut-off valves, intelligent gas waist wheel flow meters, Class I and II pressure vessels and various supporting equipment.
There are 26 series of nearly 580 specifications and models, and the products are sold to more than 20 provinces, cities and autonomous regions in China, such as Beijing, Tianjin, Hebei, Shandong, Shanxi, Guangdong, Xinjiang, etc.
Its production and sales volume rank the forefront of the national regulator industry.
In addition, the products are also exported to Iran, Indonesia, India and other Central and South Asian countries.
In 2002, it passed the ISO9001:2000 international quality system certification, was awarded the titles of provincial science and technology enterprise, contract abiding and credit worthy enterprise, excellent credit rating enterprise, municipal star enterprise, etc., obtained 23 patents, and participated in drafting and formulating 2 national standards.
Make progress in science and technology to win the first opportunity. In order to keep the company in an invincible position for a long time, Ruixing Company established an organization with certain strength specializing in the research and development of gas pressure regulating equipment in 2006.
Li Xianjia, the technical authority of China's gas industry, was specially appointed as the technical consultant to comprehensively carry out the research and development of new technologies, new technologies and new products of gas pressure regulating equipment, and vigorously develop high-tech products with independent intellectual property rights.
Actively build a green enterprise with "energy conservation, emission reduction, greening and recycling", and promote the continuous improvement of enterprise production conditions, living environment and the quality of people's livelihood.
People oriented and caring for employees. The company signed labor contracts with all employees in terms superior to the Labor Contract Law, set up multi-level guarantees for employees, and took various measures to encourage outstanding employees: according to the characteristics of industrial workers in the new era, improve employee care systems such as psychological counseling, emotional care, and troubleshooting;
Cooperate with famous universities and research institutions to build a training system at different levels.
Through the effective operation of a series of care platforms, create a harmonious atmosphere of "well-being, stability and development".
Hebei Ruixing Gas Equipment Co., Ltd. has been committed to revitalizing the gas industry in China, and will always be committed to improving, innovating and improving the gas pressure regulating equipment to serve the society with better and newer products.
6. Chant
Country: China
Founded: 2002
About the company:
Guangdong Evergreen (Group) Co., Ltd., founded in 1985, is located in Xiaolan Town, Zhongshan City, Guangdong Province.
It is engaged in the manufacturing of environmental heat energy and gas appliances. It has the brand "Chant Chuangte".
The company integrates production and office workshops, equipped with a modern production assembly line and a series of advanced equipment for mold manufacturing, die-casting, forging, mechanical cutting, sheet metal stamping, and ceramic powder spraying.
The scale of the enterprise is in the forefront of the thermal energy industry enterprises.
It is the standing director unit of the China Hardware Association and the vice chairman unit of the gas appliance branch under the Association.
Changqing Group has a special R&D center for gas water heaters, with complete product specifications, ranging from 7 liters to 16 liters, 10 series and more than 30 varieties. Its "Chuangte" brand has won hundreds of honorary titles.
It has maintained the leading position in the market share and sales volume of the industry for many consecutive years. Since 2000, it has gradually implemented strategic expansion, extending to other kitchen and bathroom products with gas water heaters as the core, producing and selling household appliances such as sterilized cupboards, water heaters, gas stoves, cigarette machines, and entering the kitchen and bathroom field.
After years of development, the company has an annual production capacity of 3 million water heaters, 2 million gas stoves, 2 million range hoods and 1.5 million disinfection cabinets.
More than 5000 terminals and more than 1300 after-sales service outlets have been set up nationwide, and more than 20 million families around the world are using Evergreen's health products.
7. Datang technology
Country: China
Founded: 2007
About the company:
Shaanxi Datang Gas Safety Technology Co., Ltd. (hereinafter referred to as Datang Technology), located in Block B, Kairui Building, No. 166 Mingguang Road, Xi'an Economic and Technological Development Zone, Shaanxi Province, has more than 500 employees and 40000 square meters of production and research sites.
The company is engaged in the safety engineering and technical research of gas users, advocates the construction of the intrinsic safety system for gas residential users, creates a gas user safety management mode with pipeline gas self closing valves as the main technical means, improves the user safety level, and reduces the occurrence of gas explosion accidents.
Datang Technology independently developed a series of products with intellectual property rights, such as pipeline gas self closing valve, bottled LPG pressure regulator, urban gas pressure regulator, metal covered hose, flameout protection cooker, gas leakage alarm, combustible gas laser detector, PE pipeline locator, gas ultrasonic flowmeter, which have brought safety to pipeline gas, bottled gas, and rural coal to gas users, and have been unanimously praised by the industry.
Datang Technology was listed in the National Equities Exchange and Quotations System for Small and Medium sized Enterprises in August 2016, becoming a domestic listed enterprise with pipeline gas self closing valves as its main business, providing new impetus for further accelerating the construction of the intrinsic safety of China's gas residential users.
8. CLIA
Country: China
Founded: 2008
About the company:
Founded in November 2008, Chengdu Chuanli Intelligent Fluid Equipment Co., Ltd. (hereinafter referred to as Chuanli Intelligent or the Company) is a national high-tech enterprise integrating research, development, production, trade and operation of fluid control equipment.
The company has a production base of nearly 150 mu, including a building area of more than 80000 square meters, which is used for professional research and development of more than 500 sets of production equipment, with an annual production capacity of more than 1.2 billion yuan.
There are more than 500 employees, of which more than 20% are medium and senior engineering technicians and managers.
The company's products are widely used in urban pipe network water supply and drainage, secondary pressurization of urban high-rise water supply, mobile direct drinking water system, urban gas pressure regulation and other fields.
A relatively complete marketing and technical service network has been established, and more than 2000 customers have been served by branches (offices) in 27 large and medium-sized cities across the country.
The company has obtained ISO9001 international quality management system certification, ISO14001 international environmental management system certification, ISO45001 international occupational safety and health management system certification;
Hygienic license for products related to drinking water hygiene and safety in Sichuan Province;
Manufacturing license of special equipment;
Chengdu Municipal Safety Production Standardization Enterprise and other certificates.
Chuanli Intelligent is specialized in the manufacturing of intelligent fluid equipment, including three business segments: municipal water and gas supply facilities (intelligent valves, stainless steel pipes, intelligent meters); Gas pressure regulating device (indoor pressure regulating valve, building pressure regulating box, regional pressure regulating cabinet): direct drinking water for public institutions (whole house direct drinking water system, community direct drinking water station, direct drinking water system for public institutions).
In the face of the new normal of economy, the company prepared a five-year development plan for 2016-2020, prepared for change in times of peace.
With the goal of improving and forcing manufacturing, we will use technological innovation to drive product upgrading, improve the level of production automation, create an intelligent management platform, promote cost reduction, increase product added value, and improve the profitability of enterprises.
With the goal of creating a new and larger service industry, we will use model innovation to promote the transformation from manufacturing industry to service industry, create a new profit growth mode, and ensure the sustainable and healthy development of enterprises.
Increase investment, speed up layout and realize business transformation.
9. Chuantian
Country: China
Founded: 1953
About the company:
Leshan Chuantian Gas Transmission and Distribution Equipment Co., Ltd. was restructured into a subsidiary holding company of Shenzhen Gas Group (stock code 601139) in 2021.
The company is a national high-tech enterprise with an area of 100 mu and an annual sales volume of 200 million equipment located in Leshan Industrial Concentration Zone.
Since its establishment, the company has been committed to the R&D, design, manufacturing and information system integration of gas transmission and distribution equipment.
After years of development, the company has become an advanced domestic gas transmission and distribution equipment R&D and production and information system integrator, with nearly 100 independent intellectual property rights.
The company is a qualified supplier of several major domestic gas groups, providing products and services to more than 600 gas companies and enterprises nationwide, and enjoys a good reputation and reputation in the industry.
The sales and after-sales service network covers the whole country, and the products are sold to South America, Africa, Southeast Asia and Central Asia.
The company's products mainly include gas pressure regulator, pressure regulating box, pressure regulating cabinet, intelligent gas heat exchange system, intelligent remote control system, gas purification equipment, instrumentation, RTU (industrial and commercial remote monitoring system), flowmeter, sensor, gas loading station, CNG station, LNG station and other complete sets of pressure regulating equipment, pressure vessel equipment, and at the same time, it provides customers with the maintenance of online operation products.
10. Cangnan Instrument
Country: China
Founded: 1977
About the company:
Founded in 1977, Zhejiang Cangnan Instrument Group Co., Ltd. has a long history in the field of flow measurement. Since the "Twelfth Five Year Plan", it has made rapid development by introducing, digesting and absorbing the advanced technology of international flowmeter and independent innovation.
At present, the Group has established 2 manufacturing bases, 4 comprehensive technology research and development centers and 3 holding subsidiaries.
The main flowmeter products have been certified by the European Union and have been deployed in overseas markets.
We have signed cooperation agreements with CGN, CNNC and France's Aheifa Nuclear Power Group to become qualified suppliers.
The Group has developed into a national high-tech enterprise group integrating gas metering instruments, nuclear power supporting equipment, gas pressure regulating equipment, software products, manufacturing, sales and services.
The Group has set up 36 sales offices and after-sales service outlets throughout the country, built a fast and flexible sales service network radiating across the country, provided comprehensive technical support and 24-hour fast service for product installation, commissioning and use, and implemented ERP management system and after-sales service information system, realizing rapid response to user needs and rapid processing of market information.
The leading products have been widely used in the national urban gas industry and petrochemical system, and exported to the United States, Europe, South America, Southeast Asia and other countries and regions, with the enterprise scale ranking among the top in the industry.