Looking for the top water pump manufacturers in the world? Look no further than this comprehensive guide from MachineMFG.
From Grundfos in Denmark to Wilo in Germany, KSB in Germany, and Xylem in Sweden, this article covers the leading companies in the industry and their products and services.
Whether you need circulating pumps for heating and air conditioning, centrifugal pumps for industries, water supply, sewage discharge, and metering, or submersible pumps, agitators, and aeration systems, these companies have you covered.
With decades of experience and a commitment to innovation and sustainability, these manufacturers provide high-quality solutions for a wide range of applications, from construction and infrastructure to industrial processes and water treatment.
Plus, with branches and subsidiaries around the world, including in China, these companies are well-equipped to serve customers wherever they are.
So, whether you're a contractor, engineer, or facilities manager, if you need a reliable water pump, this guide is the perfect place to start your search.
I. What Is Pump?
A pump is a mechanical device used for transferring or pressurizing liquids. It conveys mechanical energy from the prime mover or other external sources to the liquid, increasing the energy of the liquid. Pumps are primarily used to transport liquids including water, oil, acidic or basic solutions, emulsions, suspensions, and liquid metals.
They can also transport mixtures of liquids and gases, as well as liquids containing suspended solids. The technical parameters of pump performance include flow rate, suction lift, head, shaft power, water power, and efficiency.
Pumps can be categorized into different types based on their working principles, such as positive displacement pumps and impeller pumps.
Positive displacement pumps work by changing the volume of their working chambers to transfer energy, while impeller pumps transfer energy through the interaction between the rotating impeller and the water. The latter category includes centrifugal pumps, axial flow pumps, and mixed flow pumps.
II. Top Water Pump Manufacturers
1. Grundfos
Country: Denmark
Founded: 1945
About the company:
Grundfos, a world-renowned pump manufacturer, was founded in Denmark in 1945. The company mainly produces circulating pumps for heating and air conditioning and centrifugal pumps for industries, water supply, sewage discharge, and metering. Grundfos focuses on technology and product development in the field of water pumps, providing relevant solutions.
Headquartered in the Danish border city of Ambu, the company had a turnover of DKK 23.6 billion (about 21.5 billion yuan) in 2014, with 18,878 employees worldwide, 83 branches in 56 countries, and an annual output of over 16 million water pumps.
For 70 years, Grundfos has prioritized research and development of technologies and products related to water pumps, providing high-quality solutions. The company entered the Chinese market in 1994 and now has one investment holding company, two sales companies, one concept store, 15 offices, four production plants, one R&D center, and nearly 1600 employees. The company's annual turnover in China is over 2.4 billion yuan.
Grundfos' products are widely used in various fields, including construction, industry, infrastructure construction, regional heating, sewage treatment, and more. In addition to the Chinese Mainland market, Grundfos China is also responsible for the Hong Kong and Mongolia markets.
As a pump manufacturer, Grundfos has obtained an ISO9001 standard quality certificate and has passed ISO14001 and other relevant environmental certifications. Moreover, it is a foreign-funded enterprise that has obtained the certification of energy-saving products for China's clean water centrifugal pumps.
Grundfos China R&D Center was established in Suzhou in 2007, with about 80 technicians from China and Denmark. To protect the environment, the company continuously innovates in product energy conservation. The team leverages its collective wisdom and collaborates with higher education institutions to discover new ideas in product design and functions, developing energy-saving products that cater to the Chinese market.
Grundfos has undertaken several landmark projects in China, including many venues of the 2008 Olympic Games, the Great Hall of the People in Beijing, the National Grand Theater, the World Financial Center in Shanghai, many venues of the World Expo Park, Hongqiao Airport Phase II, Disneyland, the National Convention and Exhibition Center, and more.
2. Wilo
Country: Germany
Founded:1872 
About the company:
Founded in 1872, WILO SE is an excellent supplier of water pumps and water pump systems and a professional manufacturer of large HVAC pumps. It started researching, developing, and innovating water pump systems early on, with its headquarters in Dortmund, Germany. The company has branches in over 60 countries and regions worldwide, employing over 7,000 people.
Wilo (China) Pump System Co., Ltd. is a subsidiary of WILO SE in China, established in 1995. After more than 20 years of development, its sales network has covered key provinces and regions in China, with nearly 800 employees. The professional team of Wilo in China is dedicated to developing and promoting products and solutions that meet the needs of Chinese users. The products and services have been widely used in various application fields, such as construction, water affairs, and industry.
3. KSB
Country: Germany
Founded:1871 
About the company:
Founded in 1871 in Frankenthal, Germany, KSB has been a leading manufacturer of pumps and industrial valves for over 100 years. KSB has more than 15,500 employees worldwide and operates its own sales companies, manufacturing plants, and service enterprises.
KSB specializes in developing and producing customized pumps for various applications. The company provides a full range of automation and drive solutions in industries such as buildings, water and sewage, mining, and energy. KSB also offers installation, commissioning, maintenance, and other services for water pump valves.
With extensive experience in pump manufacturing, KSB's products find application in construction technology, industrial technology, water conveyance, sewage purification, and various processes in power stations.
With innovative research and development, KSB has the capability to meet the requirements of thousands of different customers. As a well-known pump manufacturer, KSB has accumulated years of experience and proprietary technical knowledge.
KSB convincingly tests and assesses its systems, including the Etanorm standard pumps. Etanorm is a highly successful standard water pump worldwide, with global sales of over 1.5 million units. KSB provides spare parts and services for the Etanorm pump.
Hydraulic performance, material technology, and automation are KSB's technical strengths for spare parts, which is also the successful secret signature of its high-performance pumps.
KSB, as a pump manufacturer, has numerous production equipment to ensure that it is close to customers and provides first-class service. Its experienced certified experts ensure excellent quality.
KSB's service department can undertake on-site commissioning, inspection, maintenance, and repair of your pumps, valves, and complete equipment. Additionally, KSB can guarantee quick delivery of spare parts, ensuring you receive good service directly from the pump manufacturer.
Shanghai KSB Pump Co., Ltd. is a joint venture between KSB of Germany and Shanghai Electric. Established in 1994, the company is located in Minhang Development Zone, Shanghai. It has a total registered capital of US $27 million, a total investment of US $29.8 million, and an area of 130,000 square meters. At present, the company has over 800 employees.
In China, KSB has become one of the leading pump manufacturers with a wide range of products and superb technology. It enjoys a high reputation in power stations, petroleum, chemical industry, urban water supply and drainage, sewage treatment, oil refining, buildings, marine, and large-scale farmland water conservancy construction.
KSB provides installation, commissioning, maintenance, on-site maintenance services, innovative solutions, maintenance and inspection management, pump management, system efficiency services, technical consulting, transformation, and other services.
4. Xylem
Country: Sweden
Founded: 1901 
Products: Submersible pump, submersible agitator and aeration system
About the company:
Xylem (NYSE code: XYL) is one of the leading global water technology companies, committed to developing innovative technical solutions to address the serious global water resource challenges. The company's products and services focus on water transmission, treatment, testing, monitoring, and reuse in municipal, industrial, civil, and commercial buildings.
Moreover, Xylem provides an industry-leading product portfolio for utilities, including water, electricity, and natural gas. This portfolio includes intelligent metering, pipe network technology, and advanced infrastructure analysis solutions.
The company has over 17,000 employees worldwide, leveraging its technical expertise in many application fields to provide sustainable and comprehensive solutions. Xylem is headquartered in Leybrook, New York, with an operating income of 5.2 billion dollars in 2021. Its multiple product brands operate in over 150 countries and regions
The company has over 17,000 employees worldwide, leveraging its technical expertise in many application fields to provide sustainable and comprehensive solutions. Xylem is headquartered in Leybrook, New York, with an operating income of 5.2 billion dollars in 2021. Its multiple product brands operate in over 150 countries and regions
The company has over 17,000 employees worldwide, leveraging its technical expertise in many application fields to provide sustainable and comprehensive solutions. Xylem is headquartered in Leybrook, New York, with an operating income of 5.2 billion dollars in 2021. Its multiple product brands operate in over 150 countries and regions.
The name Xylem is derived from ancient Greek and refers to the tissue in plants that transports water. This name reflects the company's commitment to the water cause and highlights its use of excellent engineering technology, comparable to the natural ability of plants to transport water, to achieve water transmission.
Xylem in China
Xylem's headquarters in China is located in Shanghai, with offices in 10 major cities and over 1000 employees. To better serve local customers, Xylem in China leverages its global capabilities and local strength to improve its localization level.
The company has established factories in Beijing, Shenyang, Nanjing, and Fuzhou, R&D teams in Shanghai and Nanjing, and an intelligent decision support center in Nanjing. These efforts help customers address water challenges through digital transformation.
Xylem's 200 channel partners in China provide a diverse product portfolio for the Chinese market. The company also has 59 after-sales service outlets throughout the country to provide services for customers.
In China, Xylem represents international advanced technology, providing intelligent products and quality services for water and sewage management. The company helps customers solve water problems, works with partners to achieve a cleaner water environment, and creates a better future.
5. Kaiquan
Country: China
Founded: 1995 
Products: Double suction pump, circulating pump, fire pump, water pump
About the company:
Established in 1995, Shanghai Kaiquan Pump (Group) Co., Ltd. is a comprehensive pump company specializing in the design, production, and sales of pumps, water supply equipment, and pump control equipment. The company has been deeply involved in the Chinese pump industry for many years and is well-known in the industry for its technological innovation.
With total assets of 4.5 billion yuan, the company has 7 enterprises and 5 industrial parks in Shanghai, Zhejiang, Hebei, Liaoning, Anhui, and other provinces and cities. These facilities cover a total area of nearly 1000 mu and a productive building area of 350,000 square meters. The group now has more than 7000 employees, including 1200 engineering technicians, forming an echelon talent structure with innovative thinking.
To increase customer value, Shanghai Kaiquan Pump (Group) Co., Ltd. uses advanced ERP and CRM systems to control the entire order process. The company has 7 business divisions, 23 branches, more than 500 offices, and over 200 after-sales service outlets. Its service network covers the entire country and implements a "blue fleet" service and 4-hour quick response mechanism. These efforts enable the company to respond to user needs at any time and create high-quality products in the industry with stable performance.
6. Eastpump
Country: Chian
Founded: 1993
Products: Single stage pump, multi-stage pump, double suction pump, chemical pump, stamping pump, axial (mixed) flow pump, sewage pump, fire-fighting equipment, water supply equipment (including smart pump room), sewage equipment, waste water equipment, and whole process smart control system
About the company:
EastPump is a leading provider of domestic pumps and related supporting products, as well as system solutions. The company is a large scientific, industrial, and trade enterprise group based in Shanghai, integrating scientific research, manufacturing, marketing, and service.
With modern water pump R&D, production, and testing bases located in Shanghai, Jiangsu, Zhejiang, and Anhui, covering an area of more than 1000 mu, EastPump has assets of more than 2 billion yuan, more than 1000 sets of equipment, and over 3000 employees.
Along with 12 core subsidiaries and more than 100 domestic and foreign strategic suppliers, the company has built an integrated supply chain and independent industrial cluster with significant competitive advantages in R&D, quality control, cost, and service.
In the fields of pumps, motors, valves, casting, non-negative pressure, complete sets of equipment, control systems, environmental protection, and energy conservation, EastPump has provided optimized solutions, stable and reliable products, and full life cycle services to hundreds of thousands of users in various industries in more than 20 countries and regions.
In various industries, such as water conservancy, municipal administration, construction, steel, power, mining, rail transit, heat supply, chemical industry, food, medicine, fire protection engineering, environmental protection, and more, EastPump plays a key role by providing smart energy pumping solutions that have earned countless trust and praise.
We offer all-round, systematic, intelligent, and customized solutions to meet the diverse and personalized needs of our customers, making their use more efficient and convenient.
Through deepening long-term strategic partnerships with leading enterprises in various industries, we actively participate in major economic and livelihood projects, such as the South to North Water Diversion Project, the Yellow River water pumping project, the development of new energy sources like oil and shale gas, the construction of venues for the Beijing Olympic Games and the Shanghai World Expo, the construction of rail transit and airports in various regions, central heating and water supply, flood control and waterlogging drainage, farmland irrigation, and more.
By doing so, we strive to improve our brand image and market competitiveness, and promote the continuous upgrading of the industry towards the middle and high end of the global value chain.
EastPump is committed to making the world a better place and promoting stronger development. We achieve this by integrating technical resources, gathering industry experts, and employing hundreds of medium and senior engineers, professional and technical talents.
Through collaboration with well-known scientific research institutions, we introduce, digest, and absorb excellent hydraulic models from both domestic and international sources. We actively carry out independent research and development, utilizing advanced methods such as three-dimensional product design, hydraulic CFD analysis, and finite element analysis.
By theoretically solving the shortcomings of existing experience calculation and constantly optimizing product structure design, we aim to improve product efficiency and operation performance.
7. Liancheng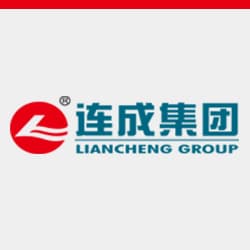 Country: China
Founded: 1993 
Products: Water pump, motor, electrical cabinet, valve, heat exchanger
About the company:
Shanghai Liancheng (Group) Co., Ltd. was founded in 1993 as a large group enterprise focused on R&D and manufacturing of pumps, valves, environmental protection equipment, fluid delivery systems, electrical control systems, and more.
The company offers more than 5000 kinds of product series, which are widely used in national pillar fields such as municipal administration, water conservancy, construction, fire protection, electric power, environmental protection, petroleum, chemical industry, mining, medicine, and others.
After more than 20 years of rapid development and market expansion, the company now has five industrial parks. The headquarters is in Shanghai, and the other parks are distributed in economically developed areas like Jiangsu, Dalian, and Zhejiang, covering a total area of 550,000 square meters.
The company has many wholly-owned subsidiaries, including Liancheng Suzhou, Liancheng Dalian Chemical Pump, Liancheng Pump, Liancheng Motor, Liancheng Valve, Liancheng Logistics, Liancheng General Equipment, Liancheng Environment, and Ametek Holding Company.
The group has a total capital of 650 million yuan and total assets of more than 3 billion yuan.
In 2019, the group's sales revenue reached 2.96 billion yuan, and the total tax payment exceeded 100 million yuan. The accumulated donations to society also exceeded 10 million yuan. The company has always been among the top performers in the industry.
The company has over 2000 sets of advanced production and testing equipment, such as the national "Class 1" water pump testing center, efficient water pump processing center, coordinate measuring instrument, dynamic and static balance measuring instrument, portable spectrometer, laser rapid prototyping instrument, CNC machine tool cluster, and more.
The company values the innovation of core technology and continues to invest heavily in technology research and development. Our products use CFD analysis methods and meet international standards through testing.
We hold national franchising safety production licenses, import and export enterprise qualifications, and other relevant qualifications.
The company's products have obtained various certifications such as fire protection, CQC, CE, health license, coal safety, energy conservation, water conservation, and international standard certification.
The company has applied for over 700 national patents and has obtained several computer software copyrights.
As a national and industrial standard drafting unit, the company has established nearly 20 product standards.
The company has passed various certifications such as ISO9001, ISO14001, OHSAS18001, information security management, measurement management, and energy management system certifications. The company has also implemented ERP and OA information management platforms comprehensively.
8. Chengfeng
Country: China
Founded: 1998
Products: Water pump, fire pump, submersible pump
About the company:
Shanghai Chengfeng Fluid Equipment Co., Ltd. was founded in 1998 and is headquartered in Songjiang District, Shanghai. It is a professional manufacturer that specializes in the research and development as well as the production of fire pumps, electrical control cabinets, and supporting equipment.
The company has established a sound production system with reference to national standards. It provides the market with a series of qualified fire pump products that are used in civil residential, commercial real estate, and other construction projects and fields.
To cater to the growing demand, the company has launched two production bases in Shanghai and Anhui, which cover an area of over 340 mu and employ more than 700 professionals. The company also boasts of a highly qualified fire pump R&D and manufacturing team.
The company is known for providing users with high-quality national equipment and fire electrical control devices. It is committed to standardizing fire protection products for domestic civil construction projects.
Shanghai Chengfeng specializes in the production of fire pumps and fire electrical control devices, which are widely used in various fire engineering construction projects.
The company's entire series of fire pumps has passed the certification of the Fire Products Conformity Assessment Center of the Ministry of Public Security and strictly adheres to national policies.
Currently, all of Shanghai Chengfeng's products have obtained voluntary certification.
After nearly two decades of development, Shanghai Chengfeng has established a reputation for producing high-quality and high-standard fire water system products.
With a customer-centric approach, Shanghai Chengfeng is committed to the development of fire protection products. It continuously introduces new products, improves processes, and serves users across the country.
Shanghai Chengfeng has obtained several certifications including the ISO9001 quality management system certification, ISO14001 environmental management system certification, OHSAS occupational health and safety management system certification, and other relevant certifications.
The company's fire protection products comply with national standards and have gained recognition from various fire protection associations, including the China Fire Protection Association and the Shanghai Fire Protection Association. It has also become a permanent member unit and has been awarded more than 20 honors, including national quality supervision red list products.
Furthermore, the company has obtained multiple invention patents, contributed to the formulation of the national standard GB6245 Fire Pump, and was recognized as a "Shanghai High-tech Enterprise" in the same year.
Shanghai Chengfeng's products have been applied to various national key construction projects such as the Beijing Water Cube and Beijing South Railway Station, covering buildings, residential areas, sports venues, and more.
Shanghai Chengfeng has established service outlets throughout the country, providing customers with various services such as model selection, quotation, scheme communication, installation guidance, commissioning, operation, and daily maintenance.
With its robust research and development and production capabilities, Shanghai Chengfeng is committed to providing the market with high-standard, high-quality, and compliant life support equipment. The company strives to win with every customer.
Shanghai Chengfeng – Making life safer for everyone.
9. Ebara
Country: Japan
Founded: 1912
Products: Water pump, mud pump, circulating pump, submersible pump, centrifugal pump, booster pump, vacuum pump, deep well pump
About the company:
Ebara is a Japanese company that has been wholly-owned since 1912, engaged in the research and development, production, and sales of pump products, refrigerators, and HVAC equipment.
Ebara Machinery (China) Co., Ltd. is a wholly-owned subsidiary of Ebara Manufacturing in China. It was founded in Beijing in 2006 and is dedicated to serving the advancement of China with advanced Ebara products.
The company takes responsibility for meeting customer needs and provides users with optimal solutions in multiple directions.
Currently, manufacturing bases have been established in Beijing, Yantai, and Zibo, covering various fields such as construction, industry, and municipal water conservancy. They provide customers with world-class general-purpose pumps, customized pumps, water supply units, water treatment, and other products and services.
The company not only performs sales and services in the Chinese market but also supplies products to Japan, Southeast Asia, the Middle East, and other markets, making it an essential part of the global business that recommends original products.
10. FCNP
Country: China
Founded: 1991
Products: Water pump, fire pump, metering pump, self-priming pump, circulating pump, submersible pump, centrifugal pump, booster pump, deep well pump
About the company:
Nanfang Zhongjin Environment Co., Ltd., formerly known as Nanfang Pump Industry Co., Ltd., was established in 1991 and went public on the Shenzhen Stock Exchange on December 9, 2010, with a stock code of 300145.
FCNP, which is currently a wholly-owned subsidiary of Nanfang Zhongjin Environment Co., Ltd., is a company that specializes in the development and large-scale production of stainless steel centrifugal pumps in China.
FCNP is a national key high-tech enterprise that produces various medium and high-end pump products on a large scale, and it is currently the largest production base for stainless steel stamping and welding centrifugal pumps in China. FCNP is also a drafting unit of industrial standards and has eight holding subsidiaries.
Covering an area of 1200 mu, FCNP has over 10 production plants and branches and nearly 4000 employees. Its annual output has surpassed 700,000 sets, with an annual sales volume of 2 billion yuan.
In the same industry in China, FCNP's product range, total sales volume, and product quality are ranked first.
III. Factors To Consider When Choosing A Manufacturer
Product Quality
When choosing a water pump manufacturer, it's essential to consider the quality of the products they offer. I care about the materials used and the engineering that goes into each pump, as this can directly affect its performance, efficiency, and life span. With a high-quality pump, I can ensure that my operations run smoothly and contribute to overall cost savings in the long run.
Innovation and Technology
Manufacturers that invest in research and development often produce advanced and efficient pump solutions. In my selection, I examine if the company has a history of introducing innovative technologies, driving industry standards, and embracing new advancements. This approach ensures that I choose a manufacturer that can provide a cutting-edge product that satisfies my evolving needs.
Distribution Network
A strong distribution network is crucial for ensuring timely delivery and availability of products. When choosing a water pump manufacturer, I evaluate their global presence, logistics capabilities, and network of distributors. This factor helps me find a manufacturer who can deliver to my location promptly and offer support and after-sales services when needed.
Customer Service and Support
Reliable customer service and support is vital when dealing with technical products like water pumps. I look for manufacturers who provide comprehensive assistance during the installation process, offer maintenance services, and have prompt troubleshooting support. By choosing a manufacturer that prioritizes customer service, I feel confident in the partnership, knowing they can help me maintain the pump's performance and address any concerns.
Environmental Sustainability
As we face environmental challenges, it's essential to choose a water pump manufacturer that embraces sustainability. I consider the company's commitment to reducing its carbon footprint, using energy-efficient technologies, and participating in green initiatives. By selecting a manufacturer committed to environmental sustainability, I can be confident that my investment contributes to a greener future.
In summary, my decision to choose a water pump manufacturer depends on several factors such as product quality, innovation, distribution network, customer service, and environmental sustainability. By evaluating each aspect carefully, I can ensure that I partner with a reputable and reliable manufacturer that meets my specific needs.