Looking for a durable and corrosion-resistant material for your next project? Look no further than 316 stainless steel!
With its exceptional resistance to harsh environments, high temperature strength, and non-magnetic properties, 316 stainless steel is a popular choice for a wide range of industries.
But what about 316L stainless steel? How does it differ from its counterpart and what are its unique applications?
In this article, we'll explore the differences between these two molybdenum-containing types of stainless steel and provide insights into their chemical composition, heat resistance, heat treatment, and welding capabilities.
So, whether you're a seasoned engineer or just starting out, read on to discover the ultimate guide to 316 and 316L stainless steel.
What is 316 stainless steel?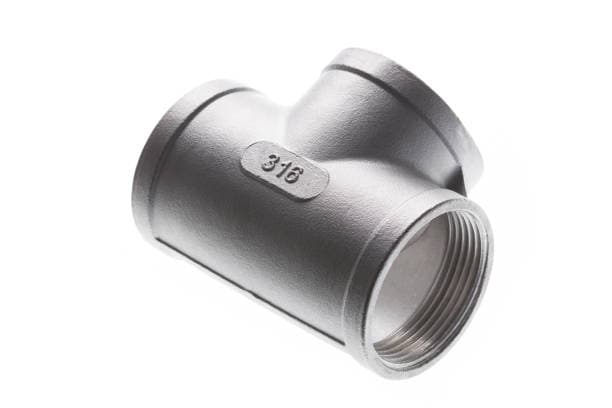 Thanks to the inclusion of molybdenum, 316 stainless steel boasts remarkable resistance to corrosion, work hardening (which makes it non-magnetic), atmospheric corrosion, and high temperature strength, making it suitable for use in harsh environments.
Applications:
This material is commonly used in equipment for the seawater, chemical, dye, papermaking, oxalic acid, fertilizer, and other production industries, as well as in photography, the food industry, coastal facilities, ropes, CD rods, bolts, and nuts.
What is 316L stainless steel? (L is low carbon)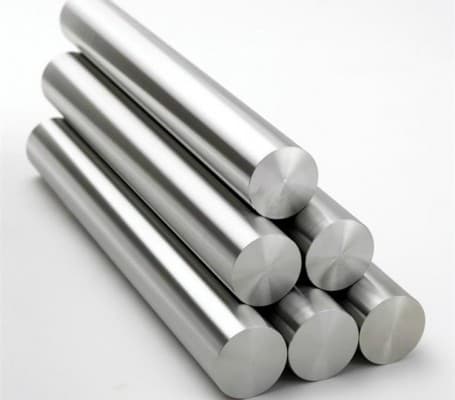 Being a low-carbon variant of 316 steel, 316L steel shares the same properties as 316 steel and boasts exceptional resistance to grain boundary corrosion.
Applications:
This material is ideal for products that require exceptional grain boundary corrosion resistance.
See also:
What's the difference between 316 and 316L stainless steel?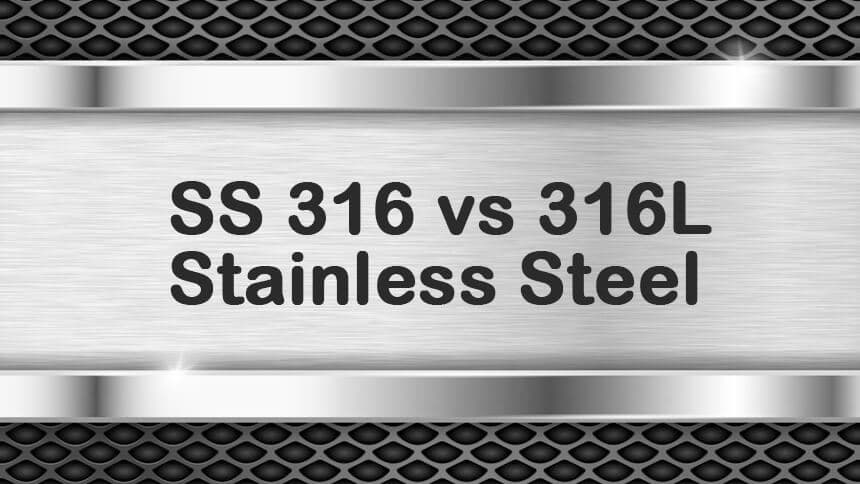 316 and 316L stainless steels are both molybdenum-containing types of stainless steel. The molybdenum content in 316L stainless steel is slightly higher than that in 316 stainless steel.
Thanks to the presence of molybdenum, the overall performance of these steels surpasses that of 310 and 304 stainless steels.
Under high temperature conditions, where the concentration of sulfuric acid is between 15% and 85%, 316 stainless steel exhibits wide-ranging applications. Additionally, its resistance to chloride corrosion makes it a popular choice in marine environments.
316L stainless steel, with a maximum carbon content of 0.03%, is ideal for applications where annealing is not possible after welding and maximum corrosion resistance is a requirement.
Chemical composition
Heat resistance:
316 stainless steel boasts good resistance to oxidation when used intermittently at temperatures below 1600°C and continuously at temperatures below 1700°C.
It is advisable to avoid continuous use of 316 stainless steel in the temperature range of 800-1575°C. However, when used outside this temperature range, it displays excellent heat resistance.
Compared to 316 stainless steel, 316L stainless steel has improved resistance to carbide precipitation, allowing for usage within the aforementioned temperature range.
Heat treatment:
Annealing of 316 stainless steel is carried out within the temperature range of 1850-2050°C, followed by rapid cooling to complete the process.
It is important to note that 316 stainless steel cannot be hardened through heat treatment.
Welding:
316 stainless steel is highly weldable, and all standard welding methods can be employed for welding.
The type of filler rod or welding rod used for welding 316 stainless steel should be chosen based on the purpose of the welding. Options include 316Cb, 316L, or 309Cb stainless steel filler rods.
To achieve the best corrosion resistance, it is recommended to perform annealing on the welded section of 316 stainless steel after welding. If 316L stainless steel is used, however, post-weld annealing is not necessary.