Understanding Hydraulic Pumps
Hydraulic pumps are essential components in a variety of industrial and engineering applications. These pumps are responsible for converting mechanical energy into hydraulic energy by creating a flow of fluid. The generated hydraulic energy is then used to drive hydraulic machines, such as hydraulic presses.
There are two main types of hydraulic pumps: positive displacement pumps and dynamic pumps. Positive displacement pumps are further classified into external gear pumps, internal gear pumps, vane pumps, and piston pumps—each having its own unique working mechanism.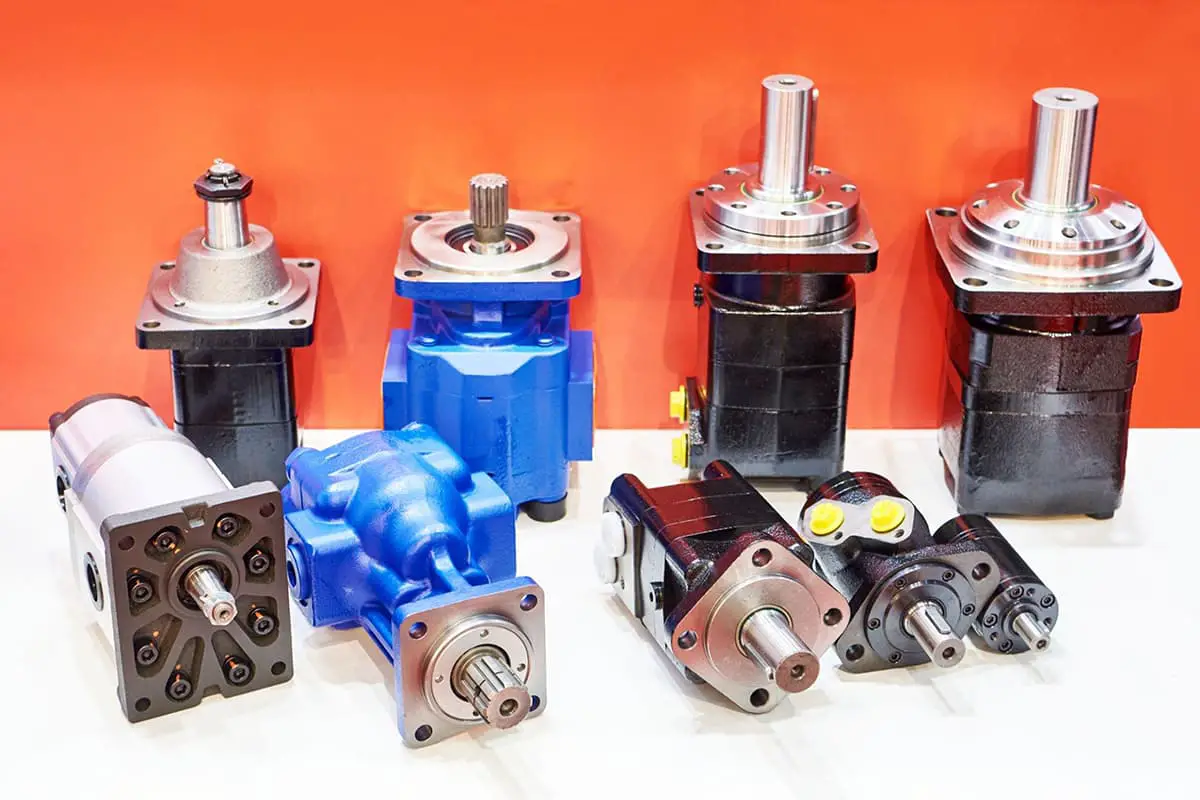 External gear pumps work by featuring two gears that are meshed together. As the gears rotate, the fluid is trapped between them and is carried from the inlet to the outlet, creating continuous flow.
Internal gear pumps have an external gear and an internal gear working together. The internal gear rotates inside the external gear, and the fluid is carried between the gear teeth, leading to continuous flow.
Vane pumps consist of a cylindrical rotor with multiple radial vanes that slide in and out of slots. These vanes generate a flow by trapping the fluid between the rotor and a casing.
Piston pumps are found in two primary types—axial piston pumps and radial piston pumps. Axial piston pumps work by the movement of multiple pistons within a cylinder block, while radial piston pumps use pistons arranged radially to create flow. Both function by trapping fluid and forcing it through a specific path when the pistons move.
In addition to positive displacement pumps, some applications use dynamic pumps, also known as centrifugal or reciprocating pumps. These pumps employ high-speed rotation and are primarily utilized in high-flow, low-pressure applications.
Choosing the right hydraulic pump depends on factors such as the required pressure, flow rate, and application-specific requirements. Understanding the unique features and capabilities of hydraulic pumps ensures the selection of a suitable pump that meets the demands of the specific application while offering optimal performance and efficiency.
Best Hydraulic Pump Manufacturers & Brands
1. Rexroth
Country: Germany
About the company:
Bosch Rexroth, one of the world's renowned suppliers of transmission and control technology, is committed to providing efficient, powerful, and safe intelligent motion solutions for various machinery and system equipment.
The company has extensive project experience in walking machinery applications, machinery application and engineering, factory automation, and more. With its intelligent components, customized solutions, and services, it creates a perfect application environment for the realization of the interconnected industry.
Furthermore, Bosch Rexroth provides customers with various interfaces for hydraulic, electronic transmission and control, gears, linear transmission, assembly technology, software, and the Internet of Things.
Since entering the Chinese market in 1978, Bosch Rexroth has established production bases in Beijing, Wujin, and Xi'an.
2. Parker
Country: USA
Founded: 1918
About the company:
Founded in 1918, Parker Hannifin is a diversified global manufacturer of transmission and control technologies and systems, offering design solutions for various automotive, industrial, and aviation markets. The company prioritizes meeting customer needs.
Leveraging unique engineering expertise and a wide range of core technologies, Parker can overcome some of the most challenging engineering problems in the world.
By establishing partnerships with customers, the company helps them significantly improve productivity and profitability.
As a global motion control manufacturing company, Parker Hannifin provides products and user services. The company has over 1400 production lines for components and systems, distributed in more than 1000 industrial and aviation fields for motion control.
Parker Hannifin is a manufacturer that offers hydraulic, pneumatic, and electromechanical motion control solutions to customers.
The company has a sales network with over 7,500 distributors serving 400,000 customers worldwide.
Parker Hannifin has been operating in China for over 20 years since establishing an office in 1990. The company operates 12 factories in China, including Shanghai Dannison Hydraulic Parts Co., Ltd. (Parker Hannifin), Parker Hannifin Fluid Connector (Qingdao) Co., Ltd., Parker Sperm Pressure (Tianjin) Co., Ltd., Shanghai Gumei Sealing Products Factory, and Wuxi Lekeli Factory.
Parker possesses extensive engineering expertise in various areas of transmission and control technology, including aerospace, environmental control, electric machinery, filtration, fluid and gas processing, hydraulics, pneumatics, process control, and sealing and shielding.
Founded in the 1980s, Parker Hannifin China is one of the earlier foreign joint ventures established since China's opening up to foreign direct investment. The company offers more than 2,000 product lines in China, covering over 50 markets, and provides enterprises with nine technical solutions and services, including aerospace, environmental control, electromechanical, filtering, fluid and gas treatment, hydraulic, pneumatic, process control, and sealing.
Parker Hannifin's product applications and solutions mainly involve diesel engines, wind power generation, shipbuilding, marine exploration, steel, engineering machinery, high-speed railway, and factory automation.
The China headquarters of Parker Hannifin is located in Shanghai.
3. Kawasaki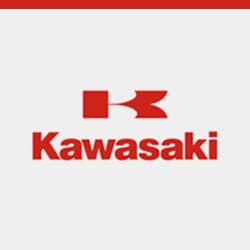 Country: Japan
Founded: 1896
About the company:
Kawasaki Heavy Industries possesses advanced scale and production equipment in the hydraulic industry. The company produces hydraulic machines, including hydraulic pumps, motors, actuators, hydraulic control valves, and various application machines, such as hydraulic devices, hydraulic deck machinery, electric hydraulic cabin operators, and hydraulic machinery for fishing, to provide complete sets of machinery.
Additionally, Kawasaki has an excellent research team and test equipment dedicated to developing new technologies and products, with a focus on improving product quality and stable supply.
The products of Kawasaki's precision mechanical hydraulic mechanical system provide services worldwide by establishing production networks in Japan, the United Kingdom, China, and South Korea, as well as sales and service networks in Japan, the United Kingdom, the United States, China, and South Korea.
4. Danfoss
Country: Europe
Founded: 1933
About the company:
Danfoss's vision for the future can be traced back to September 1, 1933, when Mads Clausen founded Danfoss on his parents' farm in Nordborg, Denmark. Since then, Danfoss has grown from a small enterprise to a global supplier of innovative and energy-efficient solutions.
Enthusiasm for providing innovative customer solutions has been deeply rooted in Danfoss's DNA since its inception. From the thermostatic expansion valve used in refrigeration systems to thermostatic control valves for global heat regulation, to frequency converters for global mass production and remote information services used in today's agriculture, Danfoss has a long history of innovation.
With an unyielding pursuit of success, Mads Clausen founded a global enterprise from a simple valve. Even today, Danfoss remains a benchmark for innovation. The company's core philosophy is to maintain the "essence" of Danfoss and always adhere to the Core&Clear strategy.
5. KYB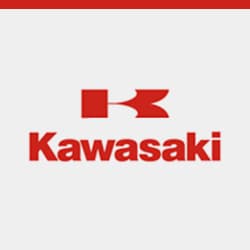 Country: Japan
Founded: 1919
About the company:
KYB Company of Japan effectively employs oil pressure technology to produce and sell shock absorbers for automobiles, motorcycles, trucks, buses, aircraft, and railway vehicles, as well as oil pressure equipment for construction and industrial machinery, agricultural machinery, and system equipment for ships and theater stage devices.
KYB Corporation of Japan is one of the world's largest hydraulic equipment manufacturers.
The KYB Group has 32 branches in 21 countries, including 15 production bases in Asia, Europe, the United States, and other countries and regions.
KYB combines professional hydraulic technology with electronic technology. Vibration control technology and power control technology are the company's core competitiveness, continuously growing with the times, and integrating system technology and electronic control technology to provide strong support for comfort and safety in all walks of life.
6. Hengli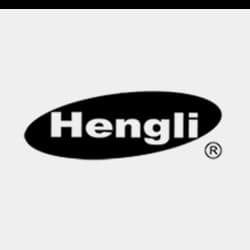 Country: China
Founded: 1990
About the company:
After 30 years of focus and innovation, Hengli Hydraulic has evolved from a hydraulic cylinder manufacturer to a large, comprehensive enterprise that integrates hydraulic components, precision castings, pneumatic components, hydraulic systems, and other industries.
Hengli Hydraulic has four hydraulic R&D centers and nine manufacturing bases located in China, Germany, the United States, Japan, and India. The company's technical level and production scale are at the forefront of the world's hydraulic field, providing services to more than 2000 customers worldwide.
Its main markets cover more than 20 countries and regions, and its products are used in various industries, including engineering machinery, port ships, energy mining, tunnel machinery, and industrial manufacturing.
Hengli Hydraulic is a company listed on the Shanghai Stock Exchange (stock code 601100). The company is headquartered in Changzhou, China, and has four internationally advanced hydraulic product manufacturing bases, including high-pressure oil cylinder, hydraulic pump valve, precision casting, and pneumatic components.
Hengli Hydraulic has successfully entered the global hydraulic component field through mergers and acquisitions of Shanghai Lixin Hydraulic, InLine Hydraulic in Berlin, Germany, and Seiko in Japan.
To continuously improve regional service response speed and brand image, and promote overseas business growth, Hengli Hydraulic has established branches in Japan, the United States, and India, and improved the marketing service network in overseas regions.
Hengli will continue to enhance its core competitive advantage, deepen Made in China 2025, actively respond to the strategy of building a strong industrial base, and reshape Made in China through technological innovation.
The company is committed to improving the global supply chain system and sales service system, providing customers with hydraulic technology solutions and products.
With excellent R&D capability, stable product quality, and perfect service, Hengli has made contributions to the development of China's hydraulic industry and has earned recognition and trust from many well-known customers.
7. Eddie Precision Machinery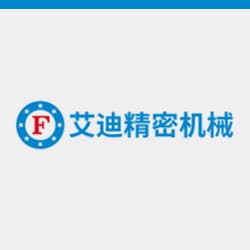 Country: China
Founded: 2003
About the company:
Yantai Eddie Precision Machinery Co., Ltd is a Sino-foreign joint venture that specializes in developing, producing, and selling hydraulic breakers, quick couplers, hydraulic shears, hydraulic crushers, hydraulic pulverizers, stone/wood grapples, hydraulic compactors, and other attachments for construction machinery.
Established in August 2003, the company successfully landed on the main board of the Shanghai Stock Exchange in January 2017 (Stock Name: Eddie Precision, Stock Code: 603638). The company has a registered capital of CNY 841.55 million, covering an area of 631,400 square meters, and employs over 2500 people.
Yantai Eddie Precision Machinery Co., Ltd now has four wholly-owned subsidiaries:
Yantai Eddie Hydraulic Technology Co., Ltd was established in October 2009 and is mainly engaged in R&D, production, and sales of hydraulic pumps, swing motors, final drives, and multiple control valves. It offers more than 70 series and more than 300 varieties.
The company now has more than 120 business partners at home and abroad and has established strategic cooperative relations with many well-known excavator manufacturing companies.
Yantai Eddie Ruineng Superhard Cutting Tool Co., Ltd was established in October 2020. The company is mainly engaged in the design, production, and sales of carbide CNC inserts, solid carbide cutters, gear cutters, tool holders, and tool bodies.
Yantai Eddie Aitron Robotic Technology Co., Ltd was also established in October 2020. The company has been focused on independent research and development, production, and sales of industrial robots and RV reducer products for many years, and strives to provide complete sets of industrial robots, integrated applications, and other automation solutions for customers.
Yantai Aolang Machinery Technology Co. Ltd was established in December 2018, and the company is mainly engaged in the casting production of hydraulic parts.
After 18 years of extraordinary efforts, Yantai Eddie Precision Machinery Co., Ltd has become one of the largest hydraulic attachment manufacturers in the world, exporting products to more than 90 countries and territories.
"Integration, innovation, cooperation, and mutual progress" is Eddie people's mission. The company sincerely welcomes all friends and partners to join them in creating a prosperous future.
8. Nabtesco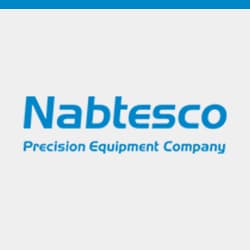 Country: Japan
Founded: 2003
About the company:
Nabtesco Co., Ltd. provides widespread support for the precision reducers used in the joints of industrial robots across the world's advanced industries. These reducers can bear the key components of high load while achieving precision action.
Nabtesco has been achieving great success in this field for over 20 years and is widely used worldwide. The company's precision reducer is known for its high precision, high rigidity, small size, and light weight. It is now not only used in the field of industrial robots but also in the field of machine tools or semiconductor manufacturing.
Shanghai Nabtesco Transmission Equipment Co., Ltd. is a joint venture formed by Shanghai Electromechanical Co., Ltd. and Japan Nabtesco Co., Ltd. in 2013. The company provides precision reducer RV products and technical services to the Chinese market.
With a deeper understanding of the localization needs of the Chinese market, the company will rely on its existing technology and knowledge to further strengthen its technical service capabilities for local customers. It aims to help customers improve efficiency, reduce comprehensive costs, and create higher added value. The company also endeavors to help the development of robot technology and provide a better user experience in the automation field.
As the demand for industrial robots and automation products continues to grow due to the transformation and upgrading of automation in China's manufacturing industry, Nabtesco's precision reducer products are expected to have a broad market space in the Chinese market.
9. Huade
Country: China
Founded: 1979
About the company:
Beijing Huade Hydraulic Industry Group Co., Ltd. was founded in 1979 and is a domestic supplier of hydraulic basic components and system integration, with a complete range of products and a full scale. It is a key enterprise under Beijing Jingcheng Electromechanical Holding Co., Ltd.
Huade Hydraulic is a professional R&D and manufacturing enterprise with independent intellectual property rights in hydraulic basic parts. The company focuses on three pillar industries: high-pressure hydraulic valves, high-pressure plunger hydraulic pumps/motors, and complete hydraulic equipment, supplemented by reducers, oil cylinders, seals, and other products.
The products are widely used in various fields such as engineering, metal negotiation, machine tools, military industry, environmental protection, shipping, aerospace, petroleum and petrochemicals. Its high-end products are listed in the defense and other equipment fields.
Huade Hydraulic has a perfect marketing service network, and its products are sold throughout China and around the world. All the enterprises affiliated with Huade Hydraulic have passed the certification of the national quality management, environmental management, and occupational health and safety management systems.
The enterprise's leading products have passed German Rhine's CE certification, China Classification Society's CCS certification, the United States' FM certification, and energy-saving product certification.
Huade Hydraulic adheres to the corporate spirit of "unity, integrity, openness, and innovation", the corporate mission of creating customer value, seeking shareholder benefits, and promoting employee growth, and the business philosophy of "creating value for customers, pursuing excellence endlessly, and becoming a leader in the domestic industry and a global partner".
The company is guided by technological innovation and aims to accelerate the construction of China's high-level hydraulic industrial base and move forward towards its grand goal.
10. Taiyuan Heavy Machinery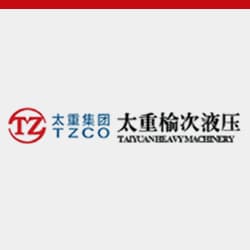 Country: China
Founded: 1964
About the company:
Taiyuan Heavy Machinery Group Yuci Hydraulic Industry Co., Ltd. is a wholly-owned subsidiary of Taiyuan Heavy Machinery Group Co., Ltd. and is the largest independent and competitive high-end hydraulic product research, development, and manufacturing base in China.
Founded in 1964, the company was formerly known as Yuci hydraulic factory and is known as the "cradle" of China's hydraulic industry. The company integrates research, development, and manufacturing of high-end hydraulic products and is recognized as a "high-tech enterprise" by the state.
The company has a national enterprise technology center and a post-doctoral research station, and maintains its leading position in designing high-end hydraulic products and controlling mechanic-electric-hydraulic integration and other fields.
The company participated in formulating 21 national and industrial product standards, obtained 24 invention and practical patents, and won 66 awards for technology progress and outstanding new products.
As a reliable guarantee for high-end hydraulic products, the company has advanced casting, machining, and heat treatment production lines, as well as special equipment for inspection and testing. They also introduced advanced processing technology.
The company consists of four branches: the Hydraulic Pump Branch, Hydraulic Valve Branch, Hydraulic System Branch, and Casting Branch. In addition, there are three subsidiaries for R&D and manufacturing in Changzhi, Jinan, and Shanghai.
They produce 3 million units of hydraulic components, 40,000 sets of hydraulic system equipment, and 35,000 tons of hydraulic castings annually, including high-pressure piston pumps, vane pumps, gear pumps, hydraulic valves, motors, hydraulic cylinders, hydraulic systems, and castings.
These products are mainly used in various industries, including engineering machinery, agricultural machinery, transportation (such as locomotives, rail transit, and ships), petroleum machinery, metallurgical steel, coal mines, marine engineering, aerospace, water conservancy and power, machine tool industry, chemical equipment, and other fields.
The company has supplied products for several national key projects, including the Three Gorges Project, the South-to-North Water Transfer Project, and the localization of metallurgical slab continuous casting and rolling production line.
The company is committed to strengthening its drive for innovation and expanding its products and technology into high-end manufacturing. They have made significant breakthroughs in the localization of high-end high-pressure plunger pumps.
They also achieved significant advancements in high-pressure valve and multi-way valve technology, overcoming difficult problems in operation reliability and sealing technology under high pressure, high temperature, and high frequency, positioning themselves as a leading manufacturer in China.
In addition, the company is at the forefront of hydraulic-electro-mechanical technology in China, and has undertaken the hydraulic system project for hoist and ship lifts in all national key water conservancy and hydro-power projects, including the Three Gorges Project.
They have also successfully addressed challenges related to the main hammer oil cylinder and hydraulic control technology, matching the first set of hydraulic Marine pile hammers developed by TZ, and filling the technological gap in the field of hydraulic control technology for pile hammers.
The company has implemented a complete quality management system, which includes certification for both the "two-oriented integrated management system" of informatization and industrialization. They have implemented refined management practices to constantly improve product quality and economic benefits.
To better serve their customers, the company has established a nationwide marketing and service network, providing customers with excellent services. They have also actively pursued an internationalization strategy, establishing strategic partnerships and service agencies in Europe, the Americas, Asia, and Africa.
The company's core values of "integrity, innovation, leanness, excellence" guide their operations, as they take the responsibility to revitalize China's hydraulic industry. They vigorously promote independent innovation to support the development of the high-end equipment manufacturing industry.
Key Industries and Applications of Hydraulic Pumps
Hydraulic pumps find their utility in a wide range of industries due to their versatility and ability to transform mechanical energy into hydraulic energy. These pumps play a significant role in applications that require high force, precise control, and smooth operation.
Construction is a significant industry that relies on hydraulic pumps for the operation of heavy machinery such as cranes, excavators, and other equipment. The high power-to-weight ratio and precise control provided by hydraulic systems make them indispensable in this sector.
Mining operations also benefit from hydraulic pumps. These pumps are integral to mining equipment such as drilling rigs, loaders, and hydraulic roof supports. The performance and durability of these pumps under extreme pressure and rugged conditions showcase their remarkable efficiency.
In the transportation and material handling sector, hydraulic pumps assist in the efficient movement of goods by powering forklifts, aerial work platforms, and other machinery. Their precise control and reliability are crucial in maintaining operational efficiency and safety.
Automotive applications utilize hydraulic pumps for various purposes, including power-assisted steering systems and braking systems. These pumps ensure the smooth operation of these systems and contribute to overall vehicle safety and performance.
The aerospace and military industries also rely on hydraulic systems for several applications. Actuators, valve control systems, and landing gear systems are a few examples that depend on hydraulic pumps to provide excellent precision, reliability, and durability under very demanding conditions.
Agriculture and forestry sectors make use of hydraulic pumps in various machinery, such as tractors, combine harvesters, and timber equipment. The power and efficiency of hydraulic pumps are essential for maintaining productivity and lowering downtime in these industries.
In the chemical and industrial processing realm, hydraulic pumps serve critical roles in the operation of equipment such as injection molding machines, press brakes, and filtration systems. The pumps' ability to cope with high-pressure demands and precisely control fluid flow is vital to ensuring process efficiency and safety.
To sum up, hydraulic pumps play a crucial role in numerous industries and applications, providing efficient, reliable, and precise fluid power transmission. Their versatile nature and adaptability to various environments make them an essential component of modern industrial equipment.