In recent years, the demand for diesel engines has remained strong, as they are known for their efficiency, reliability, and durability across various industries.
I have conducted some research to discuss the top diesel engine manufacturers in the market. These manufacturers are not only responsible for enhancing the performance of diesel engines but also for contributing significantly to the global economy.
From automotive to heavy machinery, these top diesel engine manufacturers have a well-established reputation for producing powerful and efficient engines.
Companies like Cummins, Caterpillar, and Yanmar are renowned names in this sector, offering a wide range of innovative solutions to meet the growing demands of diverse applications.
In the following article, we will delve deeper into the key players in the diesel engine industry, their product offerings, and the factors that contribute to their success.
It's essential to identify and understand the leading manufacturers in this competitive market to stay informed about how they continually adapt to emerging technologies and industry trends.
By doing so, we can anticipate the future trajectory of diesel engine production and appreciate the cutting-edge advancements that significantly impact our daily lives.
Top Diesel Engine Manufacturers
1. WEICHAI
Country: China
Founded:1946
Products: Power system, automobile business, engineering machinery, intelligent logistics, agricultural equipment, marine transportation equipment.
About the company:
Weichai, established in 1946, is a leading manufacturer of diesel engines and a large conglomerate that encompasses various businesses, including power systems, the automobile industry, engineering machinery, intelligent logistics, agricultural equipment, marine transportation equipment, and others.
With 90,000 employees worldwide, Weichai generated a revenue of over 260 billion yuan in 2019.
As an international multinational group, Weichai operates in several business segments across the world, including power systems, automobiles, engineering machinery, intelligent logistics, agricultural equipment, and marine transportation equipment.
Its subsidiaries are located in Europe, North America, Asia, and other regions, and its products are exported to more than 110 countries.
Weichai is a well-established company, owning seven listed companies and nine stocks at home and abroad, such as Weichai Power (2338.HK; 000338.SZ), Weichai Heavy Machinery (000880.SZ), Yaxing Bus (600213.SH), and KGX.F.
Innovation is highly valued at Weichai, which operates several national research facilities, such as the National Laboratory for Internal Combustion Engine Reliability, the National Research Center for Commercial Vehicle Powertrain Engineering Technology, and the National Industrial Innovation Strategy Alliance for Commercial Vehicle and Engineering Machinery New Energy Power Systems.
The company has also established "Academician Workstations" and "Postdoctoral Workstations" as research bases, as well as a national intelligent manufacturing demonstration base.
Weichai has set up R&D centers in various locations in China, including Weifang, Shanghai, Xi'an, Chongqing, and Yangzhou, and has established cutting-edge technology innovation centers globally. The company has created a global collaborative R&D platform to maintain its position as a leader in technological advancements.
Adhering to its international development strategy, Weichai has formed a well-coordinated industrial layout worldwide. In 2004, Weichai Power was listed in Hong Kong, becoming the first listed company in China's internal combustion engine industry and paving the way for its capital internationalization. In 2005, Weichai Power merged with Hunan Torch Automobile Group, creating a heavy truck industry chain (Weichai Engine + Fast Transmission + Hande Axle + Shaanxi Automobile Heavy Truck). Through a share exchange, Weichai absorbed and merged with Hunan Torch, returning to A-shares from H-shares, and creating a "Weichai Model" in the capital market.
Since 2009, Weichai has made significant achievements including:
The merger and acquisition of the 100-year-old French Bodouan Engine Company.
The strategic reorganization of the Italian luxury yacht manufacturer Faraday.
A strategic partnership with the industrial forklift and service provider Kaiao Group.
The merger and acquisition of Linde Hydraulic and the successful localization of its operations.
Supporting the CAO Group to acquire Dematic, an automated logistics provider.
Making strategic investments in natural power system supplier PS Company of the United States, solid oxide fuel cell supplier Siris Company of the United Kingdom, and hydrogen fuel cell supplier Ballard Company of Canada.
The strategic reorganization of German company Otis and Austrian company VDS.
Achieving global coverage and balanced development in its strategic business units.
Weichai has established production bases in India and other regions through technology transfer and collaboration on production capacity, thereby achieving localization of manufacturing.
As it continues to rapidly develop, Weichai is actively promoting energy conservation, emission reduction, and green production. The company is continuously upgrading and improving industry technology, fostering mutually beneficial partnerships with both upstream and downstream of the industrial chain, and sharing its development achievements with society as a whole.
2. YUCHAI
Country: China
Founded:1951
Products: Filter, lubricating oil, connecting rod
About the company:
Guangxi Yuchai Machinery Group Co., Ltd. is a large state-owned enterprise group established in 1951 and headquartered in Yulin, Guangxi. The group focuses on investment and financing management, capital operation, and asset management. It has over 30 wholly-owned, holding, and shareholding subsidiaries, making it a comprehensive internal combustion engine manufacturing base with a presence across various regions in China.
Yuchai not only focuses on the engine industry chain, but also on the new energy industry chain. By supporting the development of engine and new energy key core parts, it has formed a comprehensive industrial cluster base that integrates the internal combustion engine complete machine industry, new energy complete vehicle industry, supporting key parts industry, terminal equipment manufacturing industry, and commerce, finance, and logistics industries. This has led to the creation of a hundred billion yuan industrial cluster driven by Yuchai and promotes high-quality development in the mechanical industry in the region.
To strengthen the engine manufacturing and industrial chain, Yuchai expands upstream and downstream, creates an integrated equipment manufacturing system, and builds a "parts, complete machine, and terminal" gold industrial chain. Its subsidiaries, such as Huayuan Co., Ltd., Yuchai Advanced Lubricants, Chengxin Company, and Jinchuang Company, mainly focus on developing filters, lubricants, connecting rods, and other products with an aim to extend the product line to high value-added core components like rear processing, electronic control common rail, and electrical component systems.
Yuchai's subsidiaries, such as Yuchai Co., Ltd., Power Company, CRRC Yuchai, and Ship Power Company, specialize in refined vehicles, agricultural and engineering machinery, marine, power generation, locomotives, and military engines. They aim to accelerate the development of new energy power systems and transform the company from a manufacturing enterprise to a service-oriented manufacturing enterprise. Subsidiaries such as Yuchai Special Automobile, Yuchai Dongte, and Yuchai Heavy Industry drive the development of high-tech, high value-added, and environmentally friendly special vehicles, environmental sanitation equipment, and engineering machinery.
Yuchai focuses on new energy vehicles and fuel cell business with the help of Yuchai New Energy Vehicle Company, Yuchai Special Automobile, and Yuchai Dongte. It builds a new energy and environmental protection industry chain with pure electric commercial vehicles, urban logistics vehicles, and environmental sanitation vehicles as the starting point. The company also invests in clean energy power generation projects, photovoltaic power stations, fast charging piles, and power stations. To support the new energy automobile industry chain, Yuchai established Yuchai Financial Leasing and broadened its financing channels and platforms, expanding financial leasing, auto commerce, and auto after-sales services.
Yuchai Logistics Co., Ltd. builds logistics, warehousing, distribution, and terminal businesses, develops supply chain finance and logistics industry parks, and creates a logistics industry chain. The company has a comprehensive marketing management system that integrates product sales, application development, after-sales service, and parts monopoly. With over 3,000 service stations and over 5,000 parts sales outlets worldwide, Yuchai provides services to customers globally.
3. CUMMINS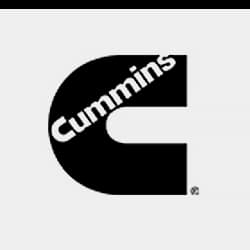 Country: USA
Founded:1919
Products: Diesel and natural gas engines, hybrid and electric power platforms, and related technologies, including filtration, post-treatment, turbocharging, fuel systems, control systems, air intake treatment systems, automatic transmissions, power systems, batteries, electric power systems, hydrogen production, and fuel cell products.
About the company:
Cummins, established in the United States in 1919, is a renowned global provider of power solutions. As a supplier of power generation systems, parts, and services, the company offers diesel and natural gas engines, hybrid power, and electric power platforms, as well as related technologies. With a commitment to pioneering power technology, Cummins designs, manufactures, and distributes a wide range of power solutions and provides exceptional customer support. With a workforce of approximately 578,800 employees worldwide, the company is dedicated to fulfilling its corporate responsibilities in areas of education, the environment, and equal opportunities, with the goal of building a thriving community and promoting global prosperity and development. With support from thousands of dealers around the world, Cummins provides customers with top-quality products and services. In 2020, the company recorded a revenue of 19.8 billion US dollars and a profit of approximately 1.8 billion US dollars.
4. Jiefang Automobile
Country: China
Founded: 1843
About the company:
Wuxi Diesel Engine Factory of FAW Jiefang Automobile Co., Ltd., also known as "Xichai," is located in Wuxi, Jiangsu Province and is a wholly-owned subsidiary of China First Automobile Group Corporation.
Established in 1943, the factory has expanded to cover an area of 670,000 square meters and employs over 3,500 people. It boasts total assets of 6.35 billion yuan and intangible assets of 10.229 billion yuan, with two engine production bases, engine remanufacturing bases, and modified vehicle development bases, equipped with advanced international equipment, management, and quality. The factory has an annual capacity to produce 600,000 diesel engines and 15,000 modified vehicles.
With a long history as an engine enterprise in China, Xichai joined FAW Group in 1992 and became a subsidiary of FAW Jiefang Automobile Co., Ltd. in 2003. The factory operates based on the principle of limited hardship and independent innovation, having undergone three stages of development, from creating industry firsts and producing top talent in the first stage, to transforming to the automotive industry and experiencing extraordinary growth in the second stage, and finally, developing the CA6DL engine and forming seven product series, reaching sales revenue over 10 billion yuan in the third stage.
Now in its fourth stage of development, FAW Jiefang Xichai has more than 3,300 contract employees, a total asset of 7.7 billion yuan, intangible assets of 10.229 billion yuan, and covers an area of 635,000 square meters. It is divided into two major engine production bases, engine remanufacturing bases, and modified vehicle production bases, with an annual capacity to produce 470,000 engines, 5,000 modified vehicles, and 2,500 remanufactured engines.
With strong independent research and development capabilities in China, Xichai has mastered several key core technologies and has four major product lines, Aowei, Hengwei, Kangwei, and Jinwei, with power ranging from 40 to 550 horsepower, and a presence in the market of over 4 million engines. The company's share in the domestic heavy engine market (over 350 horsepower) remains at the forefront of the industry and its 111-liter engine market position is also leading.
In June 2019, FAW Jiefang officially launched the brand "Jiefang Power," combining Xichai and Dachai into one entity.
5. Yunnei
Country: China
Founded: 1956
About the company:
Yunnan Yunnei Power Group Co., Ltd., formerly known as the Yunnan Internal Combustion Engine Factory, was established in 1956. To align with its diversification and collectivization strategy, the company underwent restructuring and changed its name to its current form on January 24, 2014, after completing the industrial and commercial registration process.
As a large state-owned enterprise, Yunnei is one of the 512 enterprises supported by the state. By focusing on the key strategy of "lean management of value added throughout the entire value chain system," the company has continued to make significant efforts in the five main areas of market, quality, cost, service, and brand.
To keep pace with the changing economic development situation, Yunnei has adjusted its industrial development pattern and focused on four key sectors: intelligent new energy powertrains, modified vehicles and intelligent agricultural machinery, automotive electronics, intelligent doors and windows, and new energy-saving materials. Its products mainly include intelligent agricultural machinery adapted to plateau conditions, new energy-saving materials, new energy-powered modified vehicles, and others.
6. Quanchai
Country: China
Founded: 1949
About the company:
Anhui Quanchai Power Co., Ltd., a subsidiary of Anhui Quanchai Group Co., Ltd., is a specialized engine R&D and manufacturing enterprise in China. The company was listed on the Shanghai Stock Exchange in 1998 (stock code: 600218) and has several wholly-owned or holding subsidiaries, including Tianhe Machinery, Oubo Pipe Industry, Jintian Machinery, and Zhongneng Yuanjun. With the ability to produce 600,000 multi-cylinder diesel engines and 50,000 tons of plastic pipes annually, the company also has an Enterprise Technology Center, a National Postdoctoral Research Workstation, an Anhui Academician Workstation, and an Anhui Industrial Design Center.
Anhui Quanchai Power has strong relationships with both domestic and international internal combustion engine research institutions, ensuring its product technology stays current with global advancements. Its cutting-edge R&D and innovation capabilities have resulted in a series of engines and hydrogen fuel cells that are at a domestic advanced level in terms of efficiency, reliability, and environmental protection. These engines are used in commercial vehicles, agricultural equipment, engineering machinery, and generator sets and have passed the European Union CE and the US EPA4 certifications.
Anhui Quanchai Power's product sales and service network covers China, Southeast Asia, and Europe, with cumulative sales of multi-cylinder engines exceeding 6.5 million. The company is committed to enhancing its manufacturing capacity by actively implementing automatic, digital, and intelligent manufacturing equipment and processes. Through the use of advanced equipment and processes such as horizontal static pressure molding, EPC, a vertical horizontal conversion processing center, online detection, and intelligent robots, AGV and RGV transport trolleys, the company has created a strong foundation for high-quality product manufacturing.
In the future, Anhui Quanchai Power will remain focused on its customers and pursue green and connotative growth while adhering to the principles of "quality, market, efficiency, and survival". The company aims to build a century-old enterprise with its excellent products and manufacturing technology.
7. Xinchai
Country: China
Founded: 2007 
About the company:
Zhejiang Xinchai Co., Ltd. is an innovative and self-reliant enterprise that has built the well-known brand "Xinchai" from scratch and established a strong culture of excellence. With a well-defined market position and a competitive cost structure, the company's products are selling well in China, Southeast Asia, Europe, and America, making it a leader in the industry.
The company offers a wide range of products covering seven platforms, including N, D, K, E, B, H, and F, with over 100 models and more than 1,300 variants. It provides a complete market support system with a power range of 10-220PS. Xinchai has established a successful development pattern with four major markets: industrial vehicles, engineering machinery, agricultural machinery, and small generator sets, which complement each other and have a high reputation.
With customer satisfaction at the forefront, Xinchai has created an "insight" platform that covers the entire product life cycle to meet the diverse needs of its customers. The company places great importance on technological innovation and invests in human resources development. It has a strong R&D network, including a provincial enterprise technology research and development center and a national postdoctoral research workstation. Xinchai also collaborates with top R&D institutions worldwide, such as the American Southwest Research Institute, Austrian AL Company, Italian AE, and well-known universities in China like Zhejiang University, Tianjin University, and Jiangsu University.
In today's competitive business environment, enterprises are shifting from a cost advantage to a technology advantage, and Xinchai is no exception. The company follows the quality principle of "caring for customers and striving for excellence," continuously improving product and work quality and utilizing information technology to implement lean production. The company's adoption of advanced equipment from both domestic and foreign sources effectively ensures product reliability in production.
8. New Power Technology
Country: China
Founded:1947
Products: diesel motor
About the company:
Shanghai New Power Automotive Technology Co., Ltd. has a rich history dating back to 1947, when it was established as Shanghai Diesel Engine Co., Ltd., Shanghai Diesel Engine Factory, and Shanghai Wusong Machine Factory. Today, the company is a part of SAIC Motor Corporation and became a state-owned holding company after restructuring in 1993. It is now listed on the Shanghai Stock Exchange and trades A and B shares.
The company is a prominent supplier of diesel engines in various fields, both domestically and abroad. Its customers come from the commercial vehicle, engineering machinery, agricultural machinery, ship, and generator set industries.
In 2021, the company aims to create a new pattern of integrated development by restructuring its major assets in the "heavy truck + diesel engine" industries. The heavy truck business will utilize the resources of SAIC Hongyan Automobile Co., Ltd. as its platform and aim to be a leading player in commercial vehicle heavy trucks by innovating in the areas of new energy, intelligent driving, intelligent networking, and other related fields.
The diesel engine business will continue to be a leading, full-range, multi-field supplier both domestically and abroad, with a focus on expanding its product offerings and enhancing its competitive advantage in new energy and intelligent networking. The company has a number of resources that support its development, such as a national certified enterprise technology center and postdoctoral workstation, a passenger car standard quality management system, advanced automated and digital production lines, and an ongoing effort to build intelligent factories.
9. CHANGCAHI
Country: China
Founded:1913
Products: Medium and small power diesel engine
About the company:
Changchai Co., Ltd., established in 1913, is a pioneer in the manufacturing of internal combustion engines in China and a modern enterprise specializing in research, development, and production of medium and small-powered diesel engines. With an annual production capacity of 800,000 diesel engines, 550,000 tons of castings, and 2,200,000 gasoline engines, the company is a national industrial enterprise with over 100 years of history. As a publicly listed company, it holds both A and B shares.
Changchai has a long history of producing and exporting over 30 million diesel engines to 78 countries and regions, with a primary focus on medium and small-powered diesel engines with a power range of 1.62 to 117.6 kilowatts and over 1000 varieties. Its products are utilized in a variety of industries, including pickup trucks, light trucks, low-speed trucks, tractors, harvesters, gardening machinery, plant protection machinery, high-speed plug-in machines, generator sets, engineering machinery, cold chains, ships, and more.
The company boasts an Enterprise Technology Center, a Postdoctoral Research Workstation, and a Small and Medium Power Internal Combustion Engine Engineering Technology Research Center in Jiangsu Province. Its non-road National III and National V electronic controlled diesel engines, as well as vehicle National V diesel engines, are recognized by the Ministry of Environmental Protection of the People's Republic of China and are made using advanced technology routes such as high-pressure common rail, electrically controlled single pump, and electrically controlled VE pump.
Changchai has imported advanced casting, processing, assembly, and internal combustion engine testing equipment from countries such as the United States, Germany, Switzerland, Japan, and Austria, which have improved its manufacturing level and technical development of the agricultural machinery industry. The company holds nearly 40 provincial and municipal high-tech product certifications and 145 patents, including 14 invention patents, both domestically and abroad.
With a comprehensive sales and service network throughout China, consisting of 5 sales business units, 27 sales and service centers, and 799 service stations, Changchai is a senior-certified enterprise by customs and provides customers with high-quality, efficient, and prompt services through its diesel engine sales and service network system.
10. CNHTC
Country: China
Founded: 1930
About the company:
China Heavy Duty Truck Group Co., Ltd. (CNHTC), formerly known as Jinan Automobile Manufacturing Plant, was established in 1930 and is considered the birthplace of China's heavy-duty truck industry. In 1960, the company produced China's first heavy truck, the Yellow River JN150 8-ton truck, which marked the end of China's inability to manufacture heavy trucks. In 1983, CNHTC introduced the Austrian Steyr Heavy Vehicle Project, becoming one of the first companies in China to comprehensively introduce foreign heavy vehicle manufacturing technology. The brand "Steyr" became synonymous with heavy trucks in China.
Today, CNHTC is primarily engaged in the research, development, production, and sale of various heavy trucks, special vehicles, and engine, gearbox, axle, and other assembly components, as well as auto parts. It offers a comprehensive range of commercial vehicle brands, including Huanghe, Shandeka, HOWO, and others, making it the heavy truck enterprise with the most comprehensive drive forms and power coverage in China's heavy truck industry.
The company's products have been exported to more than 110 countries and regions, with 22 overseas KD production plants established in 14 countries and almost 300 dealers developed in over 90 countries and regions, along with nearly 500 service and accessory outlets.
With a focus on building a world-class full-range commercial vehicle group, CNHTC has undergone a strategic transformation from technology introduction to independent development, continuously increasing R&D investment and high-end talent acquisition to enhance its independent innovation ability and master key core technologies. It has been recognized as a National Enterprise Technology Center and houses the National Heavy Duty Truck Engineering Technology Research Center and the National Heavy Duty Truck Quality Supervision and Inspection Center. Its engine, vehicle, component vibration, and strength testing equipment have reached world-class advanced levels.
Buying Guide
Assess Your Needs
When it comes to selecting the best diesel engine, the first step is to assess your needs. Consider what type of application the engine will be used for, whether it's for heavy-duty transportation, marine, agricultural equipment, or even just a personal vehicle. It's important to understand the specific requirements and limitations of each application.
Pay Attention to Engine Size and Power Output
One of the main factors to consider when comparing diesel engines is their size and power output. You'll want to make sure that the engine you choose is suitable for the task at hand, offering the right balance between power and fuel efficiency. Be mindful of the engine's displacement, horsepower, and torque specifications, as these factors will directly impact its overall performance.
Evaluate Fuel Efficiency and Longevity
Fuel efficiency is another important aspect to consider when choosing a diesel engine. Look for an engine with a design that maximizes fuel efficiency while minimizing emissions. Additionally, the longevity of the engine is essential when selecting the right one for your needs, as high-quality engines should offer a long lifespan with minimal maintenance requirements.
Compare Emission Standards
When shopping for a diesel engine, be sure to pay attention to the emission standards. Many regions have specific regulations regarding the allowable emissions for diesel engines, and it's crucial to choose an engine that meets those standards. You should also consider the engine's environmental impact, as cleaner-running engines will contribute to a healthier environment.
Research Manufacturer Reputation
A reliable, well-established manufacturer is a significant factor in selecting the right diesel engine. While it's essential not to focus solely on the brand, researching a manufacturer's history and customer satisfaction can provide valuable insight into the overall quality and reliability of their products.
In conclusion, selecting the right diesel engine requires a careful evaluation of your specific needs and a thorough understanding of the various features and factors that contribute to overall performance, efficiency, and longevity. By considering these points, you can confidently choose the best diesel engine for your application without making any exaggerated or false claims.