Do you have a hobby of tossing gadgets around your home?
Inspired by my father's carpentry work, I have accumulated several gadgets in my home.
Recently, I have developed a passion for household electric welding machines and I am eager to create metal ornaments.
I did some research on the internet and found that there are many brands available both domestically and internationally.
Choosing the right machine requires attention to several technical parameters, so I made sure to thoroughly educate myself before making a purchase.
I am sharing my findings in writing, hoping it will be of help for anyone looking to buy a household electric welding machine.
The following are some factors to be considered when selecting an electric welding machine:
Motor material: The motor is the core element of this electrically driven device. It is recommended to purchase a pure copper motor as it has good conductivity, thermal properties, plasticity, corrosion resistance, and mechanical properties.
Capacitance: A larger capacitance generally means a more durable welder. Additionally, it can improve the overall high temperature resistance and make welding large parts less vulnerable. However, beware of false markings on capacitors by some merchants.
Welding wire core material: Copper has a resistivity of 0.0168, while aluminum has a resistivity of 0.0283. This means that aluminum wire has 68% higher resistance than copper wire of the same section. Be cautious of purchasing copper-clad aluminum or aluminum welding wire as it is prone to burning and leakage. When purchasing, check the product's nameplate for the manufacturer's title, production address, specification, and model.
Security: Safety is a top priority when operating an electric welding machine. Check if the product has a grounding screw and ensure its connection is free of paint and well-grounded. Upon receiving the product, it is recommended to power it on and check the switch, indicator light, fan operation, and power supply for any abnormal sounds or burning smells.
Functionality: When purchasing a household electric welding machine, consider the materials you will be welding, such as stainless steel, galvanized pipe, and square pipe, to ensure the overall performance is stable and excellent. It is important to confirm that the product has a "3C" quality certification, and it is recommended to buy from a reputable and high-quality manufacturer.
Note: The top 10 electric welding machine manufacturers with strong strength are listed for your reference.
1. Panasonic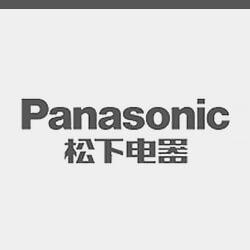 Tangshan Panasonic is a joint venture established by the Japan Panasonic Group and Tangshan Kaiyuan Group. Founded in 1994, it has become one of the top ten brands in the electric welding machine industry. The company provides a range of services including electric welding machines, robots, laser welding systems and other related services.
With an annual output of 100,000 electric welding machines, it is a professional welding equipment manufacturer. To ensure the provision of quality products and services, Tangshan Panasonic has set up agency stores and welding technology application centers in major cities across the country.
2. Lincoln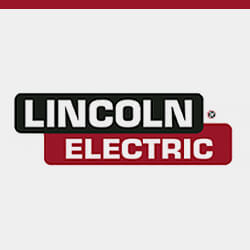 Lincoln Electric, founded in 1895 in the United States, is a renowned manufacturer of welding equipment. The company focuses on the design, development, and production of arc welding products. Their products are widely used in pipeline welding, shipbuilding industry welding, and stainless steel welding.
The Lincoln welder is known for its ease of operation, durability, and high performance-to-price ratio. The company has 59 production bases in 18 countries worldwide and its distribution network spans 160 countries globally.
3. Riland
Founded in 2003, Riland is a nationally recognized high-tech enterprise specializing in the research and development, manufacturing, sales, and service of inverter welding and cutting equipment, welding automation products, welding accessories, and protective gear.
The company is listed on the A-share market in the domestic inverter welding equipment industry. Its sales and service network spans over 60 countries and regions across five continents, and it boasts nearly 100 overseas customers or dealers and over 2,000 domestic dealers.
4. Jasic
Jasic Technology, founded in 2005, is a national high-tech enterprise that integrates R&D, production, sales, and service of inverter welding machines, internal combustion power generation welding machines, and complete sets of welding and cutting equipment. In 2011, the company was listed on the Shenzhen Stock Exchange.
Jasic Technology is a well-known manufacturing enterprise in the domestic welding and cutting equipment industry and has four R&D centers nationwide. The company has obtained more than 60 core technology patents and has a sales and service network both domestically and globally.
5. Aotai
Founded in 1993, Aotai Company is a national key high-tech enterprise and a global manufacturer of industrial welding and cutting equipment.
It specializes in providing users with industrial welding and cutting equipment, robot welding and cutting systems, automatic welding and cutting equipment, and intelligent welding cloud systems and their application solutions.
The company has focused on researching and innovating inverter technology and welding technology over the years and is a leader in industrial inverter welding machines in China.
6. Time
Founded in 2001, the company was established by the Times group in collaboration with Tsinghua Ziguang, Lenovo Group, Daheng Group, and Sitong group.
The company is mainly involved in the development, production, and sales of inverter welding machines, large welding equipment, specialized welding machines, CNC cutting machines, and arc welding robot systems.
With over 40 sales and service subsidiaries, the company's sales and after-sales service network covers the entire country and its products are exported to over 40 countries globally.
7. HG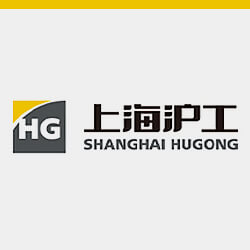 Founded in 1958, Shanghai Hugong is a leading R&D and manufacturing center for welding and cutting equipment in China. It is a publicly-listed company on the Shanghai Stock Exchange and a well-known player in the welding equipment industry. Its main products include arc welding equipment, CNC cutting equipment, robot systems, and laser cutting equipment.
The company has two major brands, HG and HG Star. Its sales and after-sales network covers the entire country, and its products are exported to hundreds of countries and regions worldwide.
8. Esab
Esab was founded in Sweden in 1904 and is a world-renowned manufacturer of welding and cutting equipment and materials. The company is known for inventing the covered electrode and has earned a strong reputation in the industry for its professional technology and exceptional customer service.
With over 100 years of continuous research, development, and production, Esab has made a lasting impact on the welding industry through its commitment to innovation and strict standards. Its business extends globally and it has established sales and support teams in over 80 countries worldwide.
9. Miller
Miller was founded in the United States in 1929 and is a subsidiary of the ITW Welding Business Group, a world-renowned manufacturer of welding products.
The company primarily deals in the sales of welding equipment and systems, wire feeders, and welding materials, as well as providing engineering services such as equipment installation, commissioning, maintenance, technical consultation, technical service, and training.
Miller's electric welding machine products, including submerged arc welding machines, multi-function welding machines, and power generation welding machines, have a high reputation in the domestic industrial manufacturing and production fields.
10. Tayor
Founded in 1998, the company is a core subsidiary of the Shanghai General Heavy Industry Group. As a high-tech enterprise, it specializes in the R&D, manufacturing, sales, and service of electric welding machines.
The company's product portfolio includes digital gas shielded welding machines, DC manual arc welding machines, AC arc welding machines, tungsten argon arc welding machines, and submerged arc welding machines. It also provides comprehensive services, including machine sales, accessories sales, customer service, and information feedback.
Final Thoughts
In addition to choosing the welding machine based on the above ranking, it is also important to consider the reputation of the manufacturer among users. A good product is often indicated by positive feedback.
If you plan to purchase welding machines in large quantities, it is important to take into account the manufacturer's after-sales service.
If you have any questions regarding the ranking mentioned above, feel free to leave a message in the comments section.