Are you tired of struggling to find the right industrial chiller for your manufacturing or industrial needs? Look no further than the top water chiller manufacturers featured in this article.
From Guangzhou Teyu Electromechanical Co., Ltd. to Habor Precision Co., Ltd., these companies have been in the industry for over 20 years, providing precision, efficiency, and stable refrigeration performance to a wide range of fields. With a focus on R&D, production, and sales, these companies have a reputation for providing long-term support and technical assistance to both domestic and international manufacturers.
Whether you're in the laser market, medical equipment industry, or any other professional field, these companies offer diversified and specialized products to meet your needs.
And with a commitment to environmental protection and energy conservation, you can trust that these companies are not only providing quality products but also taking responsibility for the future.
Don't let the pain points of finding the right industrial chiller hold you back. Trust in the top water chiller manufacturers featured in this article to provide the solutions you need for your business.
Top Water Chiller Manufacturers
1. S&A
Country: China
Founded: 2002
About the company:
Guangzhou Teyu Electromechanical Co., Ltd. was established in 2002 and has been focusing on the R&D, production, and sales of industrial chillers for the past 20 years. The headquarters has expanded to 18,000 square meters, with around 400 employees, and is located in Zhongcun Town, Panyu District, Guangzhou City.
The company independently researches, develops, and produces the sheet metal, two components, and core components of the special domain chiller. It strictly implements the ISO production management system and produces standard parts in batches with modular standards, which reaches 80% and is the foundation of quality stability.
The special field chiller series products are diversified and cover a wide range of fields. The products are recognized for their precision, efficiency, intelligence, convenience, stable refrigeration performance, support, and computer communication, establishing an excellent brand image in the industry.
Over the past 20 years, the "S&A" and "Special Field" brands have been recognized and well-known in the laser market. The special domain chillers are widely used in various industrial manufacturing, laser processing, and medical industries, including high-power lasers, water-cooled high-speed spindles, medical equipment, and other professional fields.
Its ultra-precision temperature control system provides customer-oriented cooling solutions for cutting-edge fields, such as picosecond and nanosecond laser biological research, physical experiments, and other emerging fields. It is widely used in clothing, cutting, carving, printing, marking, mold, glasses, chemical industry, and many other industries.
The company mainly exports its products to the United States, Canada, Brazil, France, Italy, Germany, Ukraine, Russia, South Africa, Dubai, Israel, Indonesia, the Philippines, Singapore, Vietnam, Thailand, South Korea, Taiwan, and other countries and regions.
The "S&A" and "Special Field" brands provide long-term supporting equipment and technical support for nearly 1000 manufacturers both domestically and internationally.
2. Tongfei Refrigeration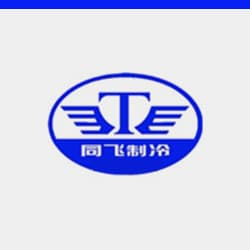 Country: China
Founded: 2001
Products: MCO series oil cooler, MCW series water cooler, MCWL series special water cooler for laser, MCS series cutting fluid cooler, MCA series electric box temperature and humidity regulator, MEA series electric box heat exchanger, MWA series air/water heat exchanger, MEO series hydraulic oil heat exchanger, industrial washing heat exchanger, water cooler and other series of products.
About the company:
Sanhe Tongfei Refrigeration Co., Ltd. is a high-tech enterprise that integrates scientific research, development, manufacturing, sales, and service. The company is located in the Pearl River Sanhe City of Jingdong, with an area of 37,300m² and a plant area of 20,000m².
The company has a special laboratory for product performance testing, an independent R&D center, and two Langfang municipal R&D centers for "industrial refrigeration" and "laser equipment temperature control unit". In 2016, the provincial R&D center "Industrial Refrigeration (Heat Pump) Engineering Technology Research Center" was established by the Science and Technology Department.
Tongfei has imported several types of equipment, including a laser cutting machine, CNC turret punch, CNC shear, folding and cutting sheet metal processing equipment, copper pipe straightening pipe bender, heat exchanger forming machine, hydraulic pipe bender, CNC high-speed fin punch, hydraulic horizontal pipe expander, and refrigeration professional production equipment such as anaerobic welding, pressure maintaining leak detection, and air tightness leak detection.
The company also has a product assembly, commissioning, inspection, and packaging flow production line.
It has a product testing environment simulation laboratory and is equipped with several German Detmold thermal imagers, EMC group pulse generators, anemometers, wind pressure difference testers, safety gauge testers, and H25-IR refrigeration system airtightness testing equipment imported from the United States.
The company has passed the three system certifications for "quality, environment, occupational health and safety" and fully implemented "9S" on-site management. The product series integrates 75 patented technologies, transformation of multiple scientific and technological achievements, and 17 years of self-owned professional technical achievements and unique processes of Tongfei Refrigeration.
At present, the company has the ability to produce 80,000 sets of various industrial refrigeration equipment annually, which provides long-term support for thousands of well-known enterprises around the world.
The products cover a range of industries including machine tools, electronics, military, aerospace, automobiles, ships, rail transit, communications, power, new energy, industrial washing, and others.
The products are sold to several countries and regions such as Germany, Switzerland, the United States, Norway, Japan, Britain, Italy, Taiwan, and more.
3. HSTARS
Country: China
Founded: 1992
Products: Design and manufacture of refrigeration and air conditioning equipment, air handling equipment, pressure vessels, various heat exchangers, and heating and heating equipment
About the company:
HSTARS Group was founded in 1992 and is engaged in the air conditioning, heating, and industrial equipment industry, integrating R&D, production, and engineering.
The company has long been committed to the research and development of equipment, with a focus on product functionality and system energy conservation.
With powerful manufacturing technology and decades of engineering experience, it has created integrated and sophisticated equipment, diversified industrial chains, enriched product chains, and provided customers with comprehensive overall solutions.
The Group's diversified and integrated industrial chain, with fine division of labor, provides customers with pre-sales and after-sales services in a variety of ways. The company has the qualification and ability for project planning, scheme design, and engineering construction.
With efficient and sophisticated products and equipment, it can integrate customer needs highly and realize customer value through the precise configuration of engineering and equipment.
In production, the management mode of HSTARS Group follows the requirements of the SO9000 management system, and the whole plant implements 6S management. HSTARS has a large number of product designers, engineers, various production technicians, and management talents.
The company creates a good working environment for employees based on people-oriented, civilized, and safe production management guidelines.
In the future, HSTARS Group will continue to play to its advantages of independent innovation, create value for customers, continuously launch influential products, and build a unique manufacturer of the entire industrial chain.
4. Habor
Country: China
Founded: 1981
About the company:
Habor Precision Co., Ltd. was founded in 1981 with a focus on temperature control. The birth of the first product, an oil pressure tank cooler, was the first step in their temperature control journey.
With the growth of the machine tool market and advanced processing technology, temperature control became a key factor in achieving accuracy. The role of coolers evolved from accessory selection to standard and professional equipment, with temperature control no longer just about cooling but also temperature compensation as per demand conditions.
Habor has always been dedicated to innovating temperature control technology, and is committed to environmental protection and energy conservation. The company believes that sustainability is not just about product innovation, but also about responsibility and care.
"The best temperature, the highest concern" is Habor's motto. The company listens to market demands and is continuously working to develop appropriate products and proposals for customers.
5. Point
Country: China
Founded: 1992
About the company:
The headquarters of the group is located in Taichung, Taiwan, with a subsidiary in the Xiangcheng Industrial Zone in Suzhou.
The group and its subsidiaries are dedicated to solving the issue of thermal deformation caused by the temperature rise during the machinery processing for their customers, which leads to the loss of processing object precision.
Temperature and precision are closely linked, like two weights on a balance, and affect the quality of each other.
Established in November 2013, Weston Precision Refrigeration Machinery (China) Co., Ltd. is the second subsidiary of Taiwan Weston Investment Group and specializes in low-temperature cooling equipment technology.
The company covers an area of 29.2 acres in Suzhou, known as the "Oriental Venice," with a production area of about 6,000 square meters.
With a customer-oriented R&D and design concept, the head office has won many awards such as the Taiwan Invention and Creation Gold Medal, the SBIR Award, the Taiwan Quality Award, the Innovation Research Award, and the Gold Dot Label Excellent Design Award for their unique core technical capabilities.
Their high-precision variable frequency cooler has won the Taiwan Excellence Award several times, and is a pioneer in the industry with its constant temperature state of ± 0.1 ℃ and energy-saving advantages, reducing power consumption by 33%.
In today's high-quality daily standards, the use of industrial cooling systems can ensure the quality of products.
Weston Precision Refrigeration Machinery (China) Co., Ltd. uses a small amount of diversified production to meet the technical needs of various customers.
6. Han's Cool
Country: China
Founded: 2002
Products: Industrial chiller, oil cooler, cabinet air conditioner, industrial cryocooler, industrial centralized cooling/water supply system, industrial air conditioner, frequency conversion industrial refrigeration equipment
About the company:
Hanscool is a part of Han's Laser Technology Industry Group Co., Ltd. that integrates research and development, production, sales, and service.
It is a professional manufacturer that specializes in industrial equipment cooling for both domestic and international markets. Established in 2002, Hanscool has a team of professional and technical personnel dedicated to the research and development of industrial equipment cooling systems.
Hanscool's commitment to constant research and development, along with innovative manufacturing processes, has allowed the company to become one of the leading domestic manufacturers of industrial equipment cooling systems. The company provides its customers with a complete range of cooling support solutions and related equipment.
The product application covers cooling facilities in many industries and fields. Hanscool has received several national patents, including "high-precision constant temperature chiller," "heat exchange system and cooling equipment," and "constant temperature and constant pressure frequency conversion centralized water supply system," which are widely used and trusted by customers in the market.
Located in the Han's global production base, Hanscool has a beautiful environment, advanced equipment, and perfect management. The company comprises several departments, including marketing, research and development, production, logistics, quality, warehousing, and after-sales service.
The offices cover all parts of the country, and the building area for product research and development and manufacturing exceeds 7,000 square meters. It is divided into several areas, such as small power product production, large power product production, inspection, maintenance, storage, office, and laboratory.
Hanscool has advanced production equipment and a self-developed unit performance testing device that ensures the performance and quality of the unit. The company's annual output of refrigeration products exceeds 20,000 sets and will exceed 30,000 sets in the near future.
The refrigeration capacity of the unit ranges from 30W-400KW, and its refrigeration methods include thermoelectric refrigeration, compression evaporative refrigeration, and water-to-water heat exchange refrigeration.
Depending on the supporting requirements, the medium temperature provided by the unit can range from -60°C to normal temperature, including low temperature control accuracy (+2.5°C), central temperature control accuracy (+0.5°C/+1.0°C), and high-temperature control accuracy (±0.1°C).
These products are widely used in various equipment and components that require cooling, such as laser equipment, numerical control machine tools, injection molding equipment, electroplating equipment, vacuum coating, LED equipment, linear motor, high-speed rotating shaft, high-precision positioning beam, and process molds.
7. Doluyo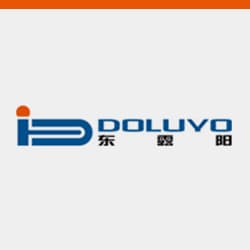 Country: China
Founded: 1996
Products: Laser chiller, PCB chiller, electroplating chiller, industrial oil cooler
About the company:
Shenzhen Doluyo Industrial Co., Ltd. is a modern private enterprise that specializes in the research and development, production, sales, and service of refrigeration equipment. The company is located in Shenzhen Fuyong, which is one of the strong industrial towns adjacent to Shenzhen International Airport, providing fast and convenient transportation.
The company built a modern industrial park covering an area of nearly 20,000 square meters in 2004, which has unique features. Since its establishment in 1996, the company has grown rapidly due to the hard work and united struggle of all employees. The company obtained the ISO9001 international quality system standard certification and the CE certification in 2009.
In 2011, the company invested in and built an enthalpy difference laboratory for the comprehensive performance testing of refrigeration equipment, providing a more reliable basis for stable product performance. From the establishment of the company, Doluyo has been committed to providing high-quality and innovative refrigeration equipment for its users.
Currently, the company's product line covers industrial refrigeration and commercial refrigeration. Some of its products, including laser chillers, are in an absolute leadership position in the entire industry.
In 2006, the company independently developed a high-precision laser chiller with an accuracy of ± 0.1 ℃, making it a calibrator in the same industry.
In terms of commercial refrigeration and refrigeration, the company has a complete range of products with excellent design, including eight series of box-type refrigeration units, decentralized condensing units, commercial heat pumps, seafood coolers and heaters, liquid storage bottles, intelligent temperature control systems, air coolers, and air-cooled condensers.
The company provides a comprehensive range of refrigeration equipment and solutions for food refrigeration, hotel cold storage, fruits and vegetables, poultry storage, seafood preservation, and refrigeration.
The company has always adhered to its corporate mission of "creating a competitive brand enterprise for the country, providing consumers with satisfactory products, and building a platform for employees to realize the value of life".
As such, it has recruited social talents and established a research and development and sales team that possesses excellent technology and innovation.
Since 2000, the company has formed a unified and standardized marketing network in various locations, such as Beijing, Shanghai, Wuhan, Chengdu, Shenyang, Jinan, Wenzhou, South China, Guangzhou, and other places. Some of its products have also been exported to Europe, Southeast Asia, and other places in large quantities.
In the field of commercial refrigeration and refrigeration, the company adheres to developing national chain stores to provide its customers with high-quality and satisfactory products and services.
8. KFKINGFIT
Country: China
Founded: 1998 
About the company:
Zhejiang Qingfeng Environment Co., Ltd. is a high-tech enterprise that integrates scientific research, production, and trade. The company was founded in 1998 and is located in Shuige Industrial Zone, Lishui City, Zhejiang Province. It covers an area of 120 mu, with a building area of nearly 110,000 square meters, and has an annual output value of up to 2 billion yuan.
Qingfeng has built standard cold (hot) water testing device test-beds, differential melting laboratories, and other advanced testing equipment, resulting in an outstanding scale.
Since its establishment, the company has actively advocated technological innovation. It currently holds 12 invention patents, 14 software works, and 33 utility model patents, and has won honors such as "National High Paid Technology Enterprise", "Provincial Research and Development Center", and "Industrial National Standard Setter".
Currently, Qingfeng's products are exported to more than 60 countries and regions in Europe and the United States, and are universally recognized and praised by customers.
After years of effort, the company has successfully developed and produced a variety of industrial cooling and heating equipment, including industrial chillers, variable frequency magnetic suspension chillers, powder freezers, air-cooled vortex chillers, grain air conditioners, grain cooler screw chillers, screw heat pumps, modular air-cooled heat pumps, edible fungus split machines, edible fungus integrated machines, water ground source magnetic suspension heat pumps, water-cooled vortex chillers, evaporative cooling integrated chillers, and more.
The products are widely used in many industrial and agricultural fields, making Qingfeng the leader of China's industrial and agricultural cooling and heating equipment industry.
In the future, Qingfeng will continue its commitment to providing more energy-saving and intelligent artificial environment systems for modern chemical agriculture, while sparing no effort to contribute to energy conservation and environmental protection.
9. Meluck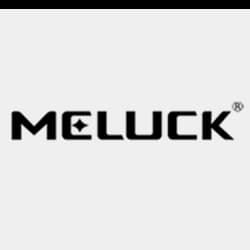 Country: China
Founded: 1992
About the company:
Meluck Group is a large modern enterprise that integrates R&D, design, manufacturing, sales, engineering installation, and after-sales service.
Since its establishment in 1992, the company has evolved into a group enterprise with professional R&D technology and extensive practical experience. Its headquarters and R&D center are located in Xuancheng Hi-tech Zone, Anhui Province, and it has two wholly-owned subsidiaries, namely Anhui Meleco Import and Export Trade Co., Ltd. and Shanghai Cold Chain Equipment Co., Ltd.
Adhering to the business philosophy of "innovation promotes development and service promotes the market," and the enterprise tenet of "people-oriented, pursuing quality," Meluck has established more than 60 agencies nationwide, covering all major, medium, and small cities, and formed a perfect marketing network system.
According to customers' needs, Meluck has independently developed over 10 series of products, which have been highly praised by users for their energy-saving, environmentally-friendly, and flexible characteristics.
The products are exported to dozens of countries and regions in the Middle East, Europe, Australia, Southeast Asia, Africa, and beyond. Meluck provides a comprehensive range of production equipment and solutions for its customers.
10. Hanli
Country: China
Founded: 1998
About the company:
Wuhan Hanli Refrigeration Technology Co., Ltd. was established in Wuhan in 1998 with a registered capital of 12 million yuan. It is a high-tech manufacturing enterprise that focuses on the refrigeration industry.
The company's main business involves integrated services for R&D, production, sales, and after-sales of industrial laser chillers, handheld laser welding chillers, and other related products.
After more than 20 years of efforts, the company has become a leading brand in the laser refrigeration industry. Its laser chillers and other products have been successfully matched with hundreds of laser enterprises, including Guangdong Hongshi Laser, Jinan Senfeng Laser, Jiangsu Xunlai Laser, Wuxi Qingyuan Laser, Jinan Bond Laser, Shenzhen Haimu Star Laser, and Jinan Jinweike.
The company's corporate culture is centered around the idea that science and technology is the driving force behind the enterprise. It aims to create happiness for every employee, meet the core needs of its customers, and develop win-win partnerships with its suppliers.
Supported by its corporate culture, Hanli will continue to increase its investment in research and development in the refrigeration industry. It aims to develop energy-saving and environmentally friendly products that comply with national environmental protection policies and contribute to achieving the goals of carbon neutrality and carbon peak.
Factors to Consider When Choosing a Water Chiller Manufacturer
As I researched the top water chiller manufacturers, I found that there are several factors to consider when choosing the right one for your needs. Here are some key factors to keep in mind:
Quality of Products and Services
When choosing a water chiller manufacturer, it's important to consider the quality of their products and services. Look for a manufacturer that uses high-quality materials and components in their chillers, and that has a reputation for producing reliable and durable equipment. You may also want to consider the range of products and services they offer, as well as any additional features or options that may be available.
Customer Support
Another important factor to consider is the level of customer support provided by the manufacturer. Look for a company that offers comprehensive support throughout the entire process, from initial consultation and design to installation and ongoing maintenance. This may include technical support, training, and troubleshooting assistance, as well as a responsive and helpful customer service team.
Price and Affordability
Price is always a consideration when choosing a water chiller manufacturer, but it shouldn't be the only factor. Look for a manufacturer that offers competitive pricing without sacrificing quality or service. Consider the total cost of ownership over the lifetime of the equipment, including maintenance and repair costs, as well as any energy efficiency or cost-saving features.
Reputation and Experience
The reputation and experience of the manufacturer are also important factors to consider. Look for a company that has a proven track record of success, with a long history of producing high-quality chillers and providing excellent customer service. You may also want to consider their industry experience and expertise, as well as any awards or recognition they have received.
Availability of Customization Options
Finally, consider the availability of customization options when choosing a water chiller manufacturer. Look for a company that offers a range of customizable features and options, such as different sizes, configurations, and materials. This will allow you to tailor your chiller to your specific needs and requirements, ensuring the best possible performance and efficiency.
In conclusion, when choosing a water chiller manufacturer, it's important to consider a range of factors, including the quality of their products and services, customer support, price and affordability, reputation and experience, and availability of customization options. By carefully evaluating these factors, you can choose a manufacturer that will meet your needs and provide reliable, high-quality equipment for years to come.