As someone who has experience in the field of air compressors, I can say that air compressors are essential equipment used in various industries.
With their ability to generate and supply compressed air, they are widely utilized in automotive, manufacturing, construction, and many other sectors.
As the demand for these powerful machines increases, so does the need for reliable and high-quality air compressor manufacturers.
In this article, I will introduce some of the top air compressor manufacturers known for their excellent products and services.
One of the leading manufacturers in the world is Atlas Copco, which has been in operation since 1873. This Sweden-based company is known for its high-quality compressors, catering to various needs, including industrial, dental, and workshop applications.
Another noteworthy manufacturer is Compressed Air Systems, Inc., a distributor of stationary electric and oilless reciprocating compressors. These are just a few examples of the top manufacturers dominating the air compressor market today.
As we dive deeper into the topic, it's essential to take a closer look at these companies and their offerings.
Factors such as product quality, innovation, customer service, and pricing play a significant role in determining the best air compressor manufacturers.
By understanding the strengths and weaknesses of these manufacturers, one can make an informed decision when selecting the ideal air compressor for their needs.
Top Global Air Compressor Manufacturers
During my research, I came across several top global air compressor manufacturers that are worth mentioning. These companies have a strong global presence and offer a wide range of products to cater to various industries' needs.
One of the leading air compressor manufacturers is Atlas Copco, a Swedish company founded in 1873. With operations in over 180 countries, they are renowned for their high-quality compressors, including industrial, dental, and workshop compressors. Their extensive product line and continuous innovation have made them a go-to choice for many customers worldwide.
Another key player in the air compressor market is Sullair, a US-based company founded in 1965. As one of the largest professional manufacturers of screw air compressors, they are experts in the research, development, production, and sales of air compressors and related products. In 2017, they became part of the Hitachi Group of Japan, further solidifying their position in the industry.
1. Atlas Copco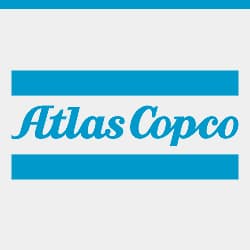 Country: Sweden
Founded:1873
About the company:
Atlas Copco is a global industrial group founded in 1873 and headquartered in Stockholm, Sweden. With over 41,000 employees and customers in more than 180 countries and regions, Atlas Copco continues to innovate technology, guide industry development, and contribute to all walks of life around the world.
Their excellent products, solutions, and services ensure the reliability of customers' business operations, improve productivity, reduce costs and carbon dioxide emissions, and help them achieve their sustainable development goals.
Atlas Copco's compressor technology provides a range of solutions to meet various air and gas needs, including oil injection air compressors, oil-free air compressors, oil-free blowers, cold dryers, suction dryers, air filters, oxygen and ammonia production machines, medical compressed air systems, and high-quality spare parts and services.
The Atlas Copco Vacuum Technology Department provides vacuum and emission reduction solutions for industries worldwide. They develop vacuum pumps and systems with a customer-centric, interconnected, and digitalized approach.
Whether in the semiconductor division, scientific research division, or industrial division, passionate employees at Atlas Copco strive to bring diverse industrial ideas to life.
They support research and development, integrate cutting-edge technologies into equipment, improve energy efficiency, ensure customer safety, and make daily life full of endless possibilities.
The vacuum technology department is a critical force in global manufacturing, research, and production facilities at Atlas Copco. In the industrial technology field, the company transforms industrial creativity into intelligent manufacturing assembly solutions and innovative industrial tools through customer collaboration.
With passionate staff, professional knowledge, and meticulous service, Atlas Copco brings sustainable value to numerous industries worldwide.
In the power business, the company transforms industrial creativity into air, power, and flow solutions.
It offers drainage pumps, hand-held tool high-pressure boosters, light towers, mobile compressors and generators, covering a wide range of industries such as construction, emergency response, large-scale events, manufacturing, mining, power plants, oil and gas, petrochemical, water wells, utilities, and more.
Atlas Copco first entered the Chinese market in the 1920s by importing products from Europe. In 1959, the company established its first subsidiary in Taiwan, China.
Since then, the Atlas Copco Group has expanded into four major business areas in China, including compressor technology, vacuum technology, industrial technology, and power technology, offering innovative products and solutions to customers.
As of the end of 2021, Atlas Copco had established more than 20 companies in China with a workforce of nearly 7,000 employees.
China is an important market for the Group, and Atlas Copco plans to further develop its presence in the country by expanding its market share through innovative industrial solutions and providing sustainable productivity for Chinese customers.
2. Ingersoll Rand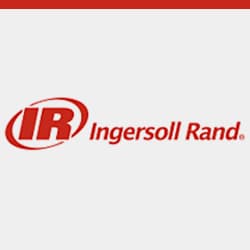 Country: USA
Founded:1871
Products: Air compressors, pumps, blowers, fluid management, loading, power tools and material lifting systems
About the company:
Ingersoll Rand (NYSE code: R) is dedicated to enhancing the quality of life by creating comfortable, sustainable, and efficient environments.
The company's employees and brands, which include Club Car ®, Ingersoll Rand®, Thermo King®, and Trane®, work together to improve air quality and comfort in residential and commercial buildings, transport, and safeguard food and perishables, and increase productivity and efficiency in the industrial sector.
In 2013, Ingersoll Rand achieved annual sales of 12 billion US dollars. The company's vision is to create a world of continuous progress and an enduring foundation. Founded in 1871, Ingersoll Rand is a global diversified industrial company.
In recent years, Ingersoll Rand has evolved from a heavy machinery manufacturer with high capital requirements into a manufacturing enterprise that offers multiple branded products and serves customers in various industries around the world.
Currently, the company operates 11 strategic business units globally and has offices in all major regions of the world. Ingersoll Rand is prepared to tackle the challenges of an increasingly dense population and scarce resources.
The company believes that exceptional performance is the foundation of long-term success. Ingersoll Rand's core strategy centers around sustainable development, which includes leveraging innovation, services, and emerging markets for business growth, promoting operational excellence, and building a corporate culture that is diverse, inclusive, and adaptive to the changing times.
3. Sullair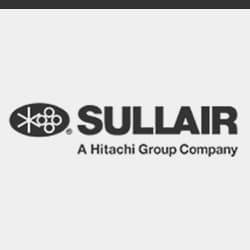 Country: USA
Founded:1965
About the company:
Founded in 1965 in the United States, Sullair is the world's largest professional manufacturer of screw air compressors. The company specializes in the research and development, production, and sales of air compressors and related products. In 2017, Sullair became a part of the Hitachi Group of Japan.
Headquartered in Michigan, Indiana, Sullair has been a leading brand in the air compressor industry for over 50 years, with a focus on screw air compressors.
Sullair Asia's main production base is located in Suzhou, China, and its sales and after-sales service network covers the entire country, as well as Southeast Asia and other regions in Asia.
Suzhou Shouli Gas Equipment Co., Ltd. produces a range of products, including fixed and mobile screw compressors, screw vacuum pumps, air dryers, precision filters, and vacuum pumps. These products are widely used in various industries such as electronics, thermal power, chemical industry, new energy, steam textile, and medicine.
The company is dedicated to providing stable and excellent gas solutions and effective, high-quality after-sales service to customers from all industries. This is achieved through continuous innovation, practical design, and advanced technology.
In July 2017, Suzhou Sullair Gas Equipment Co., Ltd. became a member of the Hitachi Group.
4. CompAir
Country: USA
Founded:1994
About the company:
CompAir, based in the United Kingdom under Gardner Denver, is the world's leading supplier of compressed air and compressed gas systems. The company is dedicated to providing a wide range of low-pressure and high-pressure compressors, custom blowers, and vacuum pumps.
As a global leader in compressed air solutions, CompAir offers a variety of equipment types, including micro oil screw air compressors, oil-free screw air compressors, centrifuges, water-lubricated air compressors, sliding vane air compressors, mobile air compressors, scroll air compressors, and more.
Through a network of subsidiaries and dealers across continents, CompAir is able to provide global expertise and training, along with local service capabilities, to ensure support for the provision of advanced technology.
CompAir's breakthrough technologies, such as the Ultima series, are helping compressed air users achieve their sustainability goals, while efficient oil-free compressors can provide a lower environmental impact.
With a complete range of screw, reciprocating, centrifugal, and mobile compressors, as well as compressed air treatment and accessories, CompAir is an innovative and responsive supplier for the compressed air industry.
CompAir's complete range of compressors have demonstrated their reliability in harsh field conditions, delivering energy efficiency and low maintenance to customers while saving costs.
With a history of 200 years, CompAir continues to provide high-quality products to customers worldwide.
CompAir's screw air compressors, oil-free air compressors, centrifuges, and sliding vane compressors provide stable and efficient compressed gas to over 100,000 customers around the world.
5. Kaishan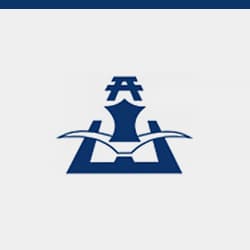 Country: China
Founded:1956
Products: Screw air compressor, refrigerant compressor, screw expansion generator, process gas compressor, environmental engineering and cold chain industry
About the company:
Kaishan Group Co., Ltd. is a compressor enterprise with over 60 years of history. The company offers screw air compressor products with a power range of 4kW to 630kW, including motor power, diesel power, underground explosion-proof screw air compressors, and two-stage compression screw air compressors.
The screw expansion technology is a world-leading low-grade heat source power generation technology that uses direct expansion of residual pressure and ORC organic Rankine cycle expansion technology. This technology effectively utilizes low-grade residual heat and residual pressure in a ladder manner.
It is efficient, reliable, and widely applied in geothermal power generation, waste heat power generation, bioenergy power generation, residual pressure power generation, and other new energy and renewable energy fields.
In 2009, Kaishan established the "Kaishan North America R&D Center" in Seattle, United States, and developed many high-tech products with independent intellectual property rights according to the model of "North America R&D Made in China".
Kaishan's core value is to "make contributions to saving the earth", and the company aims to become a renowned compressor manufacturer on an international scale.
Its product distribution network covers the entire country, with over 2,000 marketing outlets and high-quality sales services. The products are sold to more than 60 countries and regions worldwide, including the United States, Germany, Japan, South Korea, Russia, and others.
6. Fusheng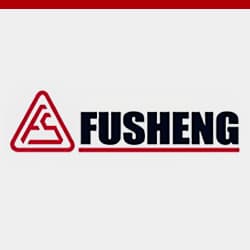 Country: China
Founded:1953
About the company:
Since its establishment as a joint-stock company in 1953, Fusheng has weathered more than half a century of challenges, accumulating extensive manufacturing experience and advanced automation equipment.
With a complete product line and a focus on market demand, Fusheng is committed to providing energy-efficient and environmentally-friendly products. Its products cover fixed air compressors, mobile air compressors, refrigeration compressors, new energy vehicle air compressors, diesel generators, Roots blowers, and more.
Fusheng places great emphasis on providing considerate and effective services to its customers. The company currently has three production bases and three sales and service departments in mainland China, located in Beijing, Shanghai, and Zhongshan.
Fusheng's sales headquarters are located in Shanghai, and over 30 branches and offices are distributed throughout major cities in the country. The company's special dealers and service providers are located nationwide.
Fusheng is committed to providing quality services to its customers through strictly trained maintenance personnel who hold certificates and have access to ample factory spare parts. This enables the company to provide timely and efficient services that prioritize the rights and interests of its customers.
Regardless of where its products are used, Fusheng's special dealers provide nearby inspections, local branches offer technical support, and the sales service department provides strong support. This makes Fusheng the go-to compressor and power expert for its customers.
Fusheng prioritizes the profitability, low total operating costs, and equipment availability of its customers. To achieve these goals, Fusheng collaborates and interacts with its customers, taking into account their process flow, needs, and goals, to ensure the continuous operation of their production.
Fusheng's organizations and personnel are dedicated to improving the operational availability and efficiency of its customers' compressed air network. With specialized technology, ample supply of factory spare parts, and nearby services, Fusheng can not only respond in a timely manner but also quickly resolve any problems that may arise.
7. Hitachi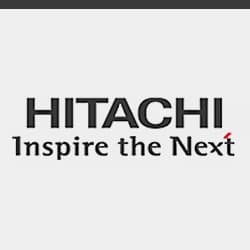 Country: Japan
Founded:1910
About the company:
Hitachi, a large integrated motor manufacturer, was founded in Japan in 1910. It is an enterprise group that focuses on air conditioners and refrigerators while integrating research, development, production, and sales of household appliances, computer products, semiconductors, industrial machinery, and other products.
As a global leader in social innovation, Hitachi carries out businesses involving electricity, energy, industry, circulation, water, urban construction, public, medical, and health. It provides high-quality solutions through collaboration with customers.
Currently, Hitachi is accelerating its social innovation globally to solve various social issues. It aims to become an innovation partner in the IoT era and to achieve further development in the global market.
It leverages its advantages in control technology at the beginning of its business and half-century-old IT technology. It integrates big data analysis, AI, and other digital technologies to provide high-quality solutions.
Hitachi has always adhered to the entrepreneurial spirit of "harmony, honesty, and pioneer spirit" and the corporate philosophy of "contributing to society through excellent independent technology and product development" to achieve the inheritance and continuous growth of its cause in more than 100 years of development.
In the context of rapid changes in the world economy, Hitachi has formulated a new vision, that is, "Hitachi, with innovation to open the way to solutions, with excellent teams and rich global market experience, to inject new vitality into the world." Hitachi built up the core values of its group, with a view to making greater contributions to social development with a new spirit.
In China, Hitachi has carried out extensive business activities with the goal of being "The Most Trusted Partner in China."
Additionally, Hitachi pays close attention to environmental protection and is committed to the development and upgrading of energy conservation and emission reduction based social infrastructure systems. It aims to solve China's social problems and make positive contributions to the sustainable development of China's society.
8. Jaguar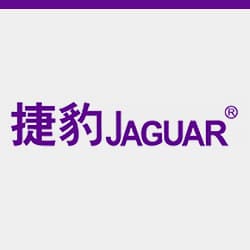 Country: China
Founded:1991
About the company:
Jaguar, a supplier of air compressor solutions, was established in 1991 under Taiwan Risheng Industry. The company mainly engages in the production and sales of air compressors, precision filters, and other related products. It is currently a brand of Xiamen East Asia Machinery Industry Co., Ltd.
Xiamen East Asia Machinery Industry Co., Ltd. is a large air compressor manufacturer established in 1991 with nearly 30 years of experience. The company is focused on providing energy-saving and stable compressed air system solutions, integrating independent research, development, production, sales, and service. It is one of the few domestic enterprises that master the core technology of screw air compressor and a significant volume air compressor manufacturer in China.
Over the past three decades, Xiamen East Asia Machinery Industry Co., Ltd. has developed into a modern factory with 70,000 square meters based on its business philosophy of continuous innovation.
The company has collaborated with SRM of Sweden and NREC of the United States to enhance its technology research and innovation ability and resource integration, allowing it to master high-quality air compressor technology.
Jaguar's permanent magnet frequency conversion series, with dozens of models, meets the "national first-class energy efficiency standard" in recent years.
Through continuous efforts and innovation, Xiamen East Asia Machinery Industry Co., Ltd. provides users in over 40 countries with a complete set of compressed air system solutions, relying on high-quality teams, testing equipment, scientific management system, and strong research and development capabilities.
Millions of Jaguar devices are currently operating in various countries and regions worldwide, serving end customers such as China Railway, CRRC, PetroChina, Dongfeng Motor, BYD, Zhengxin Tire, Fangtai, Bull, and many other enterprises.
Jaguar has a worldwide marketing network with over 300 convenient Jaguar service centers established in central cities in China. The company's strong sales team and professional technical service team always provide users with a comprehensive service system.
9. Bolatie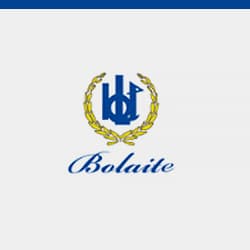 Country: Chian
Founded:1999
About the company:
Bolatie has been focused on designing, producing, and selling screw air compressors since its establishment. The company is committed to continuous technological innovation and providing high-quality products and services.
In 2006, Bolatie was wholly acquired by Atlas Copco Group, a supplier of air compressors. The company has inherited advanced technology, equipment, and production management modes from the Group, and is widely praised and used in machinery, steel, mining, chemical industry, textile, automobile, environmental protection, new technology, and energy fields.
Bolaite has a dedicated marketing team, a perfect agent management system, and an agent business support DBS system. The company assigns special management personnel to track each stage of the order in real-time through the BPCS system. Additionally, the CRM system is used to directly and effectively manage the information and data of all authorized agents.
The company has established a comprehensive agent training system and provides specialized training, consulting, and guidance services, as well as a full range of solutions for compressed air systems. The aim is to help and support agents to actively develop local business and achieve win-win cooperation.
Bolatie offers five product series, three cold dryer lines, and four compressor production lines. The compressor products' power ranges from 4.0kW to 560kW.
Bolaite is committed to meeting the differentiated needs of different customers and strictly follows the CTP development process of the Group. Each new product goes through 122 development processes, 33 test items, and a 2000 hour durability test to control product quality from the source and meet user needs with reliable performance.
The company implements lean production in the process of transforming design into products. The production workshop of Bolaite products has precision machining equipment and manufacturing processes such as Gaobo suspension hoisting system and Atlas Copco torque control and recording system to strictly control every link of production.
Bolaite has a high-quality laboratory with the capacity to conduct high and low voltage testing from 4KW to 355kW. The laboratory can perform vibration, noise, oil content, flow, energy consumption, and other performance tests on new products.
Bolaite provides customers with perfect after-sales service. The company's sales and service outlets cover more than 200 cities nationwide, providing a 24-hour service hotline and WeChat repair service.
Bolaite offers original spare parts with excellent performance and a complete variety to extend the service life of air compressors, reduce maintenance costs, improve operating efficiency, and protect customers' investments even under severe working conditions.
In addition to air compressor after-sales service, Bolaite provides customers with a range of after-sales service products such as compressed air system detection, analysis, and optimization, air compressor centralized control, waste heat recovery, frequency conversion transformation, dryer energy-saving transformation, and Jieneng pipeline. These services help customers reduce production costs, improve operating efficiency, and contribute to protecting the environment.
In Shanghai, Bolaite has an overhaul workshop that can achieve unconditional rotor exchange and ensure 24-hour delivery. Additionally, the company has a modern warehousing and logistics center that integrates adjustment, detection, packaging, and distribution functions. This center provides various spare parts and optional kits to meet customers' specific needs.
Bolaite's strictly trained service personnel are equipped with service vehicles and special inspection and maintenance tools to provide customers with timely and professional services and support their production.
10. HONGWUHUAN
Country: China
Founded:1997
About the company:
Founded in 1997, Hongwuhuan Group has become one of China's leading manufacturing enterprises of air power equipment and engineering tunneling equipment.
The Group, with a total registered capital of 245 million yuan and holding 10 subsidiaries, is a modern machinery and equipment manufacturing enterprise that integrates technology research and development, production and manufacturing, sales, and service. It covers an area of 476 mu and has more than 1100 employees.
Hongwuhuan Group has established close cooperation with Tsinghua University, China University of Geosciences, Zhejiang University, Xi'an Jiaotong University, China General Machinery Research Institute, and other scientific research institutes, providing the Group with strong product research and development capabilities.
The Group's main business areas include air compressors, open-air down-hole drilling rigs, underground rock drilling rigs, hand-held drilling equipment, tea making equipment, pressure vessels, and other related products.
Hongwuhuan Group offers more than 200 products across six series, making it one of the best-performing enterprises in the air power and engineering tunneling industries in China.
The Group has over 1500 sales outlets at home and abroad, and its products are exported to Southeast Asia, the Middle East, Africa, Europe, America, and other countries.
Hongwuhuan Group has established joint ventures and cooperation projects with enterprises such as American Ingersoll Rand and Sweden Atlas Copco.
The Group has obtained the 1S09001:2008 quality management system certification and the 1S014001:2004 environmental management system certification.
The Group aims to build the Red Five Ring brand into a world-famous brand and has set a development goal of becoming a "100-year-old enterprise" and a 10-billion enterprise.
With a focus on its two main businesses of aerodynamics and engineering tunneling, Hongwuhuan Group aims to establish its place in the global manufacturing industry.
Factors to Consider When Choosing a Manufacturer
As I look for the best air compressor manufacturer, there are several factors that play a crucial role in my decision-making process. In this section, I'll discuss the factors I consider when choosing a manufacturer, including product quality, range of products, after-sales service, energy efficiency, and price.
Product Quality
The quality of the air compressors produced by a manufacturer is incredibly important to me. I want to invest in a product that is built to last, with reliable components and sturdy construction. High-quality compressors typically require less maintenance and have a longer lifespan, which can save me time and money in the long run. A reputable brand like Sullair is known for producing high-quality and reliable air compressors.
Range of Products
Having a variety of air compressors to choose from is essential as it helps me to find the right one for my specific applications. A manufacturer that offers various types of compressors, such as rotary screw, reciprocating piston, scroll air, and oil-free, can cater to a broader range of industries and requirements. Airmatic Compressor Systems, Inc. is an example of a distributor that supplies compressors for different industries and applications.
After-Sales Service
Having strong after-sales support is important because it ensures that I can get help with any issues or maintenance that may arise during the lifespan of my air compressor. A manufacturer that offers comprehensive warranties, readily available replacement parts, and knowledgeable customer support staff is essential for providing a seamless experience.
Energy Efficiency
As energy costs continue to rise, investing in an energy-efficient air compressor is essential for minimizing my operational expenses. The energy efficiency of a compressor can be evaluated by looking at factors like its pressure drop, cooling requirements, and overall energy consumption. Selecting a compressor with good efficiency can not only save money but also contribute to a more sustainable environment.
Price
While price is always a consideration when making a purchase, it's essential to strike a balance between affordability and the features and quality that I need. It's important to remember that the most cost-effective unit may not be the lowest-priced option, especially when considering long-term maintenance and energy costs.
In summary, when choosing a manufacturer for an air compressor, I consider product quality, range of products, after-sales service, energy efficiency, and price. By taking these factors into account, I can find the best air compressor manufacturer to meet my needs.