The table below provides typical Vickers hardness values measured with a Tianxing W-20 Vickers hardness tester for nearly 400 different grades of aluminum alloy materials with different heat treatment processes.
The Vickers hardness values in the table are actual measured typical hardness values of various aluminum alloy materials and are not used as the basis for whether the material is qualified. The hardness qualification values for various materials should refer to the corresponding product technical specifications. For example, it is stipulated in the national standard GB 5237.1 "Aluminum Alloy Building Profiles Part 1: Base Material" that the Vickers hardness value of 6063-T5 should not be less than 8HW, and the Vickers hardness value of 6063A-T5 should not be less than 10HW.
The Brinell hardness, Vickers hardness, Rockwell hardness, and Barcol hardness are for reference only and cannot be used for conversion. If conversion is required, it is recommended to use the hardness conversion table of the American standard ASTM E140.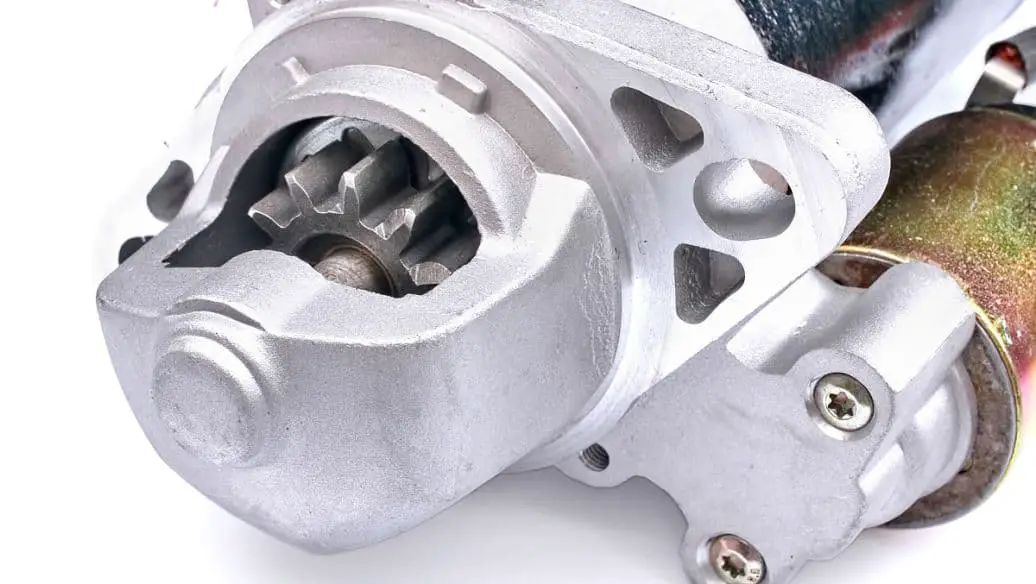 Aluminum Alloy Hardness Chart
| | | | | | | |
| --- | --- | --- | --- | --- | --- | --- |
| No | Aluminum Alloy Grade | HW | HB | HV | HRB | HBa |
| 1 | Alpase K100-S™ Plate | 11.4 | 62 | | | 69 |
| 2 | Alpase K100™ Plate | 11 | 60 | | | 68 |
| 3 | Alpase M-1™ Plate | 15 | 95 | 107 | 60 | 79 |
| 4 | Weldural alloy, 100 mm | 17.4 | 130 | 149 | 79 | 88 |
| 5 | Weldural alloy, 200 mm | 17.4 | 130 | 149 | 79 | 88 |
| 6 | Weldural alloy, 300 mm | 17.4 | 130 | 149 | 79 | 88 |
| 7 | Weldalite 049-T81 | 17.2 | 123 | 140 | 76 | 87 |
| 8 | Weldalite 049-Solution treatment | 17.4 | 129 | 147 | 78 | 88 |
| 9 | Weldalite 049-T3 | 18 | 140 | 162 | 84 | 91 |
| 10 | 1050-H14 | 0 | 30 | | | 45 |
| 11 | 1050-H16 | 2.5 | 35 | | | 51 |
| 12 | 1050-H18 | 6.3 | 43 | | | 58 |
| 13 | 1060-H12 | 0 | 23 | | | 35 |
| 14 | 1060-H14 | 0 | 26 | | | 40 |
| 15 | 1060-H16 | 0 | 30 | | | 45 |
| 16 | 1060-H18 | 2.5 | 35 | | | 51 |
| 17 | 1100-H12 | 0 | 28 | | | 42 |
| 18 | 1100-H14 | 0 | 32 | | | 47 |
| 19 | 1100-H16 | 4.2 | 38 | | | 54 |
| 20 | 1100-H18 | 6.8 | 44 | | | 59 |
| 21 | 1100-H19 Foil | 10.1 | 55 | | | 66 |
| 22 | 1100-O | 0 | 23 | | | 35 |
| 23 | 1145-H18 | 4.2 | 39 | | | 54 |
| 24 | 1145-H19 Foil | 6.8 | 45 | | | 59 |
| 25 | 1180-H18 | 0 | 30 | | | 45 |
| 26 | 1199-H18 | 0 | 31 | | | 46 |
| 27 | 1235-H19 Foil | 6.8 | 45 | | | 59 |
| 28 | 1235-O Foil | 6.8 | 45 | | | 59 |
| 29 | 1350-H12 | 0 | 26 | | | 40 |
| 30 | 1350-H14 | 0 | 30 | | | 45 |
| 31 | 1350-H16 | 1.3 | 34 | | | 49 |
| 32 | 1350-H19 | 8.8 | 50 | | | 63 |
| 33 | 1350-O | 0 | 23 | | | 35 |
| 34 | 2011-T3 | 15 | 95 | 107 | 60 | 79 |
| 35 | 2011-T3 | 15 | 95 | 107 | 60 | 79 |
| 36 | 2011-T4 | 13.7 | 80 | 90 | 49 | 75 |
| 37 | 2011-T6 | 15.3 | 97 | 109 | 61 | 80 |
| 38 | 2011-T8 | 15.3 | 100 | 112 | 63 | 80 |
| 39 | 2011-T8 | 15.3 | 100 | 112 | 63 | 80 |
| 40 | 2014-O | 6.8 | 45 | | | 59 |
| 41 | 2014-T4; 2014-T451 | 15.9 | 105 | 118 | 67 | 82 |
| 42 | 2014-T6; 2014-T651 | 17.8 | 135 | 155 | 82 | 90 |
| 43 | 2017-O | 6.8 | 45 | | | 59 |
| 44 | 2017-T4; 2017-T451 | 15.9 | 105 | 118 | 66 | 82 |
| 45 | 2018-T61 | 16.9 | 120 | 137 | 75 | 86 |
| 46 | 2024-O | 7.8 | 47 | | | 61 |
| 47 | 2024-T3 | 16.9 | 120 | 137 | 75 | 86 |
| 48 | 2024-T361 | 17.4 | 130 | 149 | 80 | 88 |
| 49 | 2024-T4; 2024-T351 | 16.9 | 120 | 137 | 75 | 86 |
| 50 | 2024-T6 | 17.2 | 125 | 142 | 78 | 87 |
| 51 | 2024-T81 | 17.4 | 128 | 146 | 79 | 88 |
| 52 | 2024-T851 | 17.4 | 128 | 146 | 79 | 88 |
| 53 | 2024-T86 | 17.8 | 135 | 155 | 82 | 90 |
| 54 | 2025-T6 | 16.2 | 110 | 124 | 69 | 83 |
| 55 | 2036-T4 | 15 | 95 | 107 | 60 | 79 |
| 56 | 2048 | 16.9 | 122 | 139 | 76 | 86 |
| 57 | 2090-O | 10.6 | 57 | | | 67 |
| 58 | 2090-T3 | 14.3 | 86 | 97 | 53 | 77 |
| 59 | 2090-T84 | 18 | 140 | 162 | 84 | 91 |
| 60 | 2091-T8x | 16.4 | 115 | 130 | 71 | 84 |
| 61 | 2091-T8x, 0.1 Cold deformation | 16.9 | 120 | 137 | 75 | 86 |
| 62 | 2117-T4 | 12.6 | 70 | 81 | | 72 |
| 63 | 2124-T351 | 16.9 | 120 | 137 | 75 | 86 |
| 64 | 2124-T851 | 17.4 | 128 | 146 | 79 | 88 |
| 65 | 2218-T61 | 16.4 | 115 | 126 | 71 | 84 |
| 66 | 2218-T71 | 15.9 | 105 | 118 | 66 | 82 |
| 67 | 2218-T72 | 15 | 95 | 107 | 60 | 79 |
| 68 | 2219-O | 7.3 | 46 | | | 60 |
| 69 | 2219-T31 | 15.3 | 100 | 113 | 63 | 80 |
| 70 | 2219-T351 | 15.3 | 100 | 113 | 63 | 80 |
| 71 | 2219-T37 | 16.7 | 117 | 133 | 73 | 85 |
| 72 | 2219-T62 | 16.4 | 115 | 130 | 72 | 84 |
| 73 | 2219-T81 | 17.4 | 130 | 149 | 80 | 88 |
| 74 | 2219-T851 | 17.4 | 130 | 149 | 80 | 88 |
| 75 | 2219-T87 | 17.4 | 130 | 149 | 80 | 88 |
| 76 | 2618-T61 | 16.4 | 115 | 130 | 72 | 84 |
| 77 | 3003-H12 | 2.5 | 35 | | | 51 |
| 78 | 3003-H14 | 4.7 | 40 | | | 55 |
| 79 | 3003-H16 | 7.8 | 47 | | | 61 |
| 80 | 3003-H18 | 10.1 | 55 | | | 66 |
| 81 | 3003-H19 Foil | 12.2 | 68 | 76 | | 71 |
| 82 | 3003-O | 0 | 28 | | | 42 |
| 83 | 3004-H19 | 13.7 | 79 | 89 | | 75 |
| 84 | 3004-H32 | 9.2 | 52 | | | 64 |
| 85 | 3004-H34 | 11.4 | 63 | 73 | | 69 |
| 86 | 3004-H36 | 12.6 | 70 | 80 | | 72 |
| 87 | 3004-H38 | 13.3 | 77 | 87 | | 74 |
| 88 | 3004-O | 6.8 | 45 | | | 59 |
| 89 | 3005-H14 | 8.3 | 49 | | | 62 |
| 90 | 3005-H18 | 11.8 | 65 | 75 | | 70 |
| 91 | 3005-O | 2.5 | 35 | | | 51 |
| 92 | 3104-H19 | 13.3 | 78 | 88 | | 74 |
| 93 | 3105-H12 | 5.3 | 41 | | | 56 |
| 94 | 3105-H14 | 7.3 | 46 | | | 60 |
| 95 | 3105-H16 | 9.7 | 53 | | | 65 |
| 96 | 3105-H18 | 10.6 | 58 | | | 67 |
| 97 | 3105-H25 | 8.3 | 49 | | | 62 |
| 98 | 3105-O | 0 | 31 | | | 46 |
| 99 | 4032-T6 | 16.9 | 120 | 137 | 75 | 86 |
| 100 | 4032-T651 | 16.9 | 120 | 136 | 75 | 86 |
| 101 | 4032-T86 | 16.9 | 120 | 136 | 75 | 86 |
| 102 | 4043-H14 | 7.3 | 46 | | | 60 |
| 103 | 4043-H16 | 9.7 | 54 | | | 65 |
| 104 | 4043-H18 | 13.3 | 77 | 87 | | 74 |
| 105 | 4043-O | 4.2 | 39 | | | 54 |
| 106 | 5005-H12 | 4.2 | 38 | | | 54 |
| 107 | 5005-H14 | 6.3 | 43 | | | 58 |
| 108 | 5005-H16 | 8.3 | 49 | | | 62 |
| 109 | 5005-H18 | 9.7 | 54 | | | 65 |
| 110 | 5005-H32 | 3.1 | 36 | | | 52 |
| 111 | 5005-H34 | 5.3 | 41 | | | 56 |
| 112 | 5005-H36 | 7.3 | 46 | | | 60 |
| 113 | 5005-H38 | 10.1 | 55 | | | 66 |
| 114 | 5005-O | 0 | 28 | | | 42 |
| 115 | 5042-H19 | 15 | 96 | 108 | 60 | 79 |
| 116 | 5050-H32 | 7.3 | 46 | | | 60 |
| 117 | 5050-H34 | 9.7 | 53 | | | 65 |
| 118 | 5050-H36 | 10.6 | 58 | | | 67 |
| 119 | 5050-H38 | 11.4 | 63 | 73 | | 69 |
| 120 | 5050-O | 3.1 | 36 | | | 52 |
| 121 | 5052-H19 Foil | 14.3 | 88 | 99 | 54 | 77 |
| 122 | 5052-H32 | 11 | 60 | 68 | | 68 |
| 123 | 5052-H34 | 12.2 | 68 | 78 | | 71 |
| 124 | 5052-H36 | 12.9 | 73 | 83 | | 73 |
| 125 | 5052-H38 | 13.3 | 77 | 87 | | 74 |
| 126 | 5052-O | 7.8 | 47 | | | 61 |
| 127 | 5056-H18 | 15.9 | 105 | 118 | 66 | 82 |
| 128 | 5056-H191 Foil | 16.9 | 120 | 137 | 75 | 86 |
| 129 | 5056-H38 | 15.3 | 100 | 112 | 63 | 80 |
| 130 | 5056-O | 11.8 | 65 | 75 | | 70 |
| 131 | 5082-H19 | 15.9 | 106 | 120 | 67 | 82 |
| 132 | 5083-H112 | 13.7 | 81 | 91 | 50 | 75 |
| 133 | 5083-H116; 5083-H321 | 14 | 85 | 96 | 53 | 76 |
| 134 | 5083-H32; 5083-H323 | 14.3 | 87 | 98 | 54 | 77 |
| 135 | 5083-H34; 5083-H343 | 14.7 | 93 | 104 | 58 | 78 |
| 136 | 5083-O | 13.3 | 77 | 87 | | 74 |
| 137 | 5086-H112 | 12.9 | 73 | 83 | | 73 |
| 138 | 5086-H116; 5086-H32 | 13.3 | 78 | 88 | | 74 |
| 139 | 5086-H34 | 14.3 | 87 | 98 | 54 | 77 |
| 140 | 5086-O | 12.6 | 70 | 80 | | 72 |
| 141 | 5154-H112 | 11.4 | 63 | 73 | | 69 |
| 142 | 5154-H32 | 12.2 | 67 | 77 | | 71 |
| 143 | 5154-H34 | 12.9 | 73 | 83 | | 73 |
| 144 | 5154-H36 | 12.2 | 67 | 77 | | 71 |
| 145 | 5154-H38 | 13.7 | 80 | 90 | 49 | 75 |
| 146 | 5154-O | 10.6 | 58 | | | 67 |
| 147 | 5182-H19 | 16.2 | 112 | 127 | 70 | 83 |
| 148 | 5182-H32 | 14 | 85 | 96 | 53 | 76 |
| 149 | 5182-H34 | 14.7 | 91 | 102 | 57 | 78 |
| 150 | 5182-O | 12.9 | 74 | 84 | | 73 |
| 151 | 5252-H25; 5252-H38 | 12.2 | 68 | 78 | | 71 |
| 152 | 5252-H28 | 13.3 | 75 | 85 | | 74 |
| 153 | 5252-O | 7.3 | 46 | | | 60 |
| 154 | 5254-H112 | 11.4 | 63 | 73 | | 69 |
| 155 | 5254-H32 | 12.2 | 67 | 77 | | 71 |
| 156 | 5254-H34 | 12.9 | 73 | 83 | | 73 |
| 157 | 5254-H36 | 13.3 | 78 | 88 | | 74 |
| 158 | 5254-H38 | 13.7 | 80 | 90 | 49 | 75 |
| 159 | 5254-O | 10.6 | 58 | | | 67 |
| 160 | 5454-H111; 5454-H311 | 12.6 | 70 | 80 | | 72 |
| 161 | 5454-H112 | 11.4 | 62 | | | 69 |
| 162 | 5454-H32 | 12.9 | 73 | 83 | | 73 |
| 163 | 5454-H34 | 13.7 | 81 | | | 75 |
| 164 | 5454-O | 11.4 | 62 | 72 | | 69 |
| 165 | 5456-H111 | 14.3 | 87 | 98 | 54 | 77 |
| 166 | 5456-H112 | 14 | 83 | 94 | 51 | 76 |
| 167 | 5456-H116; 5456-H321 | 14.7 | 90 | 101 | 56 | 78 |
| 168 | 5456-H24 | 14.7 | 90 | 101 | 56 | 78 |
| 169 | 5456-O | 14 | 83 | 94 | 51 | 76 |
| 170 | 5457-H25 | 8.3 | 48 | | | 62 |
| 171 | 5457-H28; 5457-H38 | 10.1 | 55 | | | 66 |
| 172 | 5457-O | 0 | 32 | | | 47 |
| 173 | 5652-H32 | 11 | 60 | 70 | | 68 |
| 174 | 5652-H34 | 12.2 | 68 | 78 | | 71 |
| 175 | 5652-H36 | 12.9 | 73 | 83 | | 73 |
| 176 | 5652-H38 | 13.3 | 77 | 87 | | 74 |
| 177 | 5652-O | 7.8 | 47 | | | 61 |
| 178 | 5657-H25 | 4.7 | 40 | | | 55 |
| 179 | 5657-H28; 5657-H38 | 8.8 | 50 | | | 63 |
| 180 | 5657-O | 0 | 28 | | | 42 |
| 181 | 6005-T1 | 7.3 | 46 | | | 60 |
| 182 | 6005-T5 | 15 | 95 | 107 | 60 | 79 |
| 183 | 6009-T4 | 11.4 | 62 | 70 | | 69 |
| 184 | 6009-T6 | 14.7 | 91 | 102 | 57 | 78 |
| 185 | 6010-T4 | 13.3 | 78 | 88 | | 74 |
| 186 | 6013-T651 | 17.4 | 130 | 149 | 80 | 88 |
| 187 | 6013-T8 0.3-1.9 cm | 17.4 | 130 | 149 | 80 | 88 |
| 188 | 6013-T8 1.9-3.8 cm | 17.4 | 130 | 149 | 80 | 88 |
| 189 | 6013-T8 3.8-8.2 cm | 17.4 | 130 | 149 | 80 | 88 |
| 190 | 6020-T651 | 15 | 95 | 107 | 60 | 79 |
| 191 | 6020-T8 | 15.3 | 100 | 112 | 63 | 80 |
| 192 | 6020-T9 | 16.9 | 120 | 136 | 75 | 86 |
| 193 | 6053-O | 0 | 26 | | | 40 |
| 194 | 6053-T6 | 13.7 | 80 | 90 | 49 | 75 |
| 195 | 6061-O | 0 | 30 | | | 45 |
| 196 | 6061-T4; 6061-T451 | 11.8 | 65 | 75 | | 70 |
| 197 | 6061-T6; 6061-T651 | 15 | 95 | 107 | 60 | 79 |
| 198 | 6061-T8 | 16.9 | 120 | 136 | 75 | 86 |
| 199 | 6061-T91 | 15.9 | 108 | 123 | 69 | 82 |
| 200 | 6061-T913 | 17.2 | 123 | 139 | 76 | 87 |
| 201 | 6063-O | 0 | 25 | | | 38 |
| 202 | 6063-T1 | 5.8 | 42 | | | 57 |
| 203 | 6063-T4 | 7.3 | 46 | | | 60 |
| 204 | 6063-T5 | 11 | 60 | 70 | | 68 |
| 205 | 6063-T6 | 12.9 | 73 | 83 | | 73 |
| 206 | 6063-T83 | 14 | 82 | 92 | 50 | 76 |
| 207 | 6063-T831 | 12.6 | 70 | 80 | | 72 |
| 208 | 6063-T832 | 15 | 95 | 107 | 60 | 79 |
| 209 | 6063-T835 | 15.9 | 105 | 118 | 66 | 82 |
| 210 | 6066-O | 6.3 | 43 | | | 58 |
| 211 | 6066-T4; 6066-T451 | 14.7 | 90 | 101 | 56 | 78 |
| 212 | 6066-T6; 6066-T651 | 16.9 | 120 | 137 | 75 | 86 |
| 213 | 6070-O | 2.5 | 35 | | | 51 |
| 214 | 6070-T4 | 14.7 | 90 | 101 | 56 | 78 |
| 215 | 6070-T6 | 16.9 | 120 | 137 | 75 | 86 |
| 216 | 6101-H111 | 0 | 26 | | | 40 |
| 217 | 6101-T6 | 12.6 | 71 | 81 | | 72 |
| 218 | 6151-T6 | 15.3 | 100 | 112 | 63 | 80 |
| 219 | 6201-T6 | 14.7 | 90 | 101 | 56 | 78 |
| 220 | 6201-T81 | 14.3 | 88 | 99 | 55 | 77 |
| 221 | 6205-T1 | 11.8 | 65 | 75 | | 70 |
| 222 | 6205-T5 | 15 | 95 | 107 | 60 | 79 |
| 223 | 6262-T6 | 12.6 | 71 | 81 | | 72 |
| 224 | 6262-T8 | 15.6 | 103 | 116 | 65 | 81 |
| 225 | 6262-T9 | 16.9 | 120 | 137 | 75 | 86 |
| 226 | 6351-T4; 6351-T451 | 12.2 | 67 | 77 | | 71 |
| 227 | 6351-T54 | 10.6 | 58 | | | 67 |
| 228 | 6351-T6; 6351-T651 | 15 | 95 | 107 | 60 | 79 |
| 229 | 6463-O | 0 | 25 | | | 38 |
| 230 | 6463-T1 | 5.8 | 42 | | | 57 |
| 231 | 6463-T4 | 7.3 | 46 | | | 60 |
| 232 | 6463-T5 | 11 | 60 | 68 | | 68 |
| 233 | 6463-T6 | 12.9 | 74 | 84 | | 73 |
| 234 | 6951-O | 0 | 28 | | | 42 |
| 235 | 6951-T6 | 14 | 82 | 92 | 50 | 76 |
| 236 | 7001-O | 11 | 60 | | | 68 |
| 237 | 7005-O | 9.7 | 53 | | | 65 |
| 238 | 7005-T53 | 15.9 | 105 | 118 | 66 | 82 |
| 239 | 7005-T6, 7005-T63 | 15 | 94 | 106 | 59 | 79 |
| 240 | 7005-T6351 | 15 | 94 | 106 | 59 | 79 |
| 241 | 7005-W | 14.7 | 93 | 105 | 50 | 78 |
| 242 | 7016-T5 | 15 | 96 | 108 | 60 | 79 |
| 243 | 7021-T62 | 16.2 | 112 | 127 | 70 | 83 |
| 244 | 7029-T5 | 16.4 | 115 | 128 | 71 | 84 |
| 245 | 7039-O | 11.4 | 61 | 69 | | 69 |
| 246 | 7039-T61 | 17.2 | 123 | 140 | 76 | 87 |
| 247 | 7039-T64 | 17.6 | 133 | 153 | 81 | 89 |
| 248 | 7049-T73; 7049-T7352 | 17.8 | 135 | 155 | 82 | 90 |
| 249 | 7050-T73511; 7050-T73510 | 17.6 | 132 | 151 | 80 | 89 |
| 250 | 7050-T7451 (7050-T73651) | 18 | 140 | 162 | 84 | 91 |
| 251 | 7072-H12 | 0 | 28 | | | 42 |
| 252 | 7072-H14 | 0 | 32 | | | 47 |
| 253 | 7075-O | 11 | 60 | 68 | | 68 |
| 254 | 7075-T73; 7075-T735x | 17.8 | 135 | 155 | 82 | 90 |
| 255 | 7175-T7351 | 17.8 | 135 | 155 | 82 | 90 |
| 256 | 7175-T736;7175-T7365x | 18.2 | 145 | 169 | 86 | 92 |
| 257 | 7178-O | 11 | 60 | 68 | | 68 |
| 258 | 7475-T7351 | 17.8 | 135 | 155 | 82 | 90 |
| 259 | 7475-T761 | 18 | 140 | 162 | 84 | 91 |
| 260 | 7475-T7651 | 18 | 140 | 162 | 84 | 91 |
| 261 | 8001-H18 | 9.7 | 54 | | | 65 |
| 262 | 8001-O | 0 | 30 | | | 45 |
| 263 | 8081-H112 | 9.7 | 53 | | | 65 |
| 264 | 8081-H25 | 6.8 | 45 | | | 59 |
| 265 | 8090-T3 | 14.7 | 91 | 102 | 57 | 78 |
| 266 | 8090-T511;+B35 8090-T6511 | 17.8 | 137 | 158 | 83 | 90 |
| 267 | 8090-T81 | 16.7 | 116 | 137 | 73 | 85 |
| 268 | 8090-T8151 | 16.9 | 121 | 137 | 75 | 86 |
| 269 | 8090-T852 | 17.4 | 128 | 146 | 79 | 88 |
| 270 | 8090-T8771; 8090-T651 | 18 | 138 | 158 | 83 | 91 |
| 271 | 8090-T8x | 17.4 | 130 | 149 | 80 | 88 |
| 272 | 8280-H18 | 11 | 59 | 67 | | 68 |
| 273 | 8280-O | 0 | 31 | | | 46 |
| 274 | 201.0-T6 Casting alloy | 17.8 | 135 | 155 | 82 | 90 |
| 275 | 201.0-T7 Sand casting | 17.2 | 125 | 153 | 77 | 87 |
| 276 | 201.0-T4 Sand casting | 15 | 95 | 107 | 60 | 79 |
| 277 | 204.0-T4 Die casting | 16.2 | 110 | 124 | 69 | 83 |
| 278 | 204.0-T4 Sand casting | 16.2 | 110 | 124 | 69 | 83 |
| 279 | 204.0-T6 Sand casting | 15.9 | 105 | 118 | 66 | 82 |
| 280 | 204.0-T6 Sand casting | 17.2 | 125 | 143 | 77 | 87 |
| 281 | 204.0-T6 Die casting | 15.9 | 105 | 118 | 66 | 82 |
| 282 | 204.0-T6 Die casting, | 17.2 | 125 | 143 | 77 | 87 |
| 283 | 208.0-T4 Die casting | 13.3 | 75 | 85 | 45 | 74 |
| 284 | 208.0-T6 Die casting | 14.7 | 90 | 101 | 56 | 78 |
| 285 | 208.0-T7 Die casting | 13.7 | 80 | 90 | 49 | 75 |
| 286 | 208.0-F Sand casting | 10.1 | 55 | | | 66 |
| 287 | 206.0-T7 Casting alloy | 16.9 | 120 | 137 | 75 | 86 |
| 288 | A206.0-T7 Casting alloy | 16.9 | 120 | 137 | 75 | 86 |
| 289 | 222.0-O Sand casting | 13.7 | 80 | 90 | 49 | 75 |
| 290 | 222.0-T551 Die casting | 16.4 | 115 | 130 | 72 | 84 |
| 291 | 222.0-T61 Sand casting | 16.4 | 115 | 130 | 72 | 84 |
| 292 | 222.0-T65 Die casting | 18 | 140 | 162 | 84 | 91 |
| 293 | 242.0-O Sand casting | 12.6 | 70 | 80 | | 72 |
| 294 | 242.0-T571 Die casting | 15.9 | 105 | 118 | 66 | 82 |
| 295 | 242.0-T571 Sand casting | 14 | 85 | 96 | 53 | 76 |
| 296 | 242.0-T61 Die casting | 16.2 | 110 | 124 | 69 | 83 |
| 297 | 242.0-T61 Sand casting | 15.9 | 105 | 118 | 66 | 82 |
| 298 | 242.0-T77 Sand casting | 13.3 | 75 | 85 | | 74 |
| 299 | 242.0-T21 Sand casting | 12.6 | 70 | 80 | | 72 |
| 300 | 295.0-T4 Sand casting | 11 | 60 | 70 | | 68 |
| 301 | 295.0-T6 Sand casting | 13.3 | 75 | 85 | | 74 |
| 302 | 295.0-T62 Sand casting | 15 | 95 | 107 | 60 | 79 |
| 303 | 295.0-T7 Sand casting | 12.6 | 70 | 80 | | 72 |
| 304 | 296.0-T6 Die casting | 14.7 | 90 | 101 | 56 | 78 |
| 305 | 296.0-T4 Casting alloy | 13.3 | 75 | 85 | | 74 |
| 306 | 296.0-T7 Casting alloy | 13.7 | 80 | 90 | 49 | 75 |
| 307 | 308.0-F Die casting | 12.6 | 70 | 80 | | 72 |
| 308 | 319.0-F Die casting | 14 | 85 | 96 | 53 | 76 |
| 309 | 319.0-F Sand casting | 12.6 | 70 | 80 | | 72 |
| 310 | 319.0-T5 Sand casting | 13.7 | 80 | 90 | 49 | 75 |
| 311 | 319.0-T6 Die casting | 14.7 | 90 | 101 | 56 | 78 |
| 312 | 319.0-T6 Sand casting | 13.7 | 80 | 90 | 49 | 75 |
| 313 | 328.0-F Sand casting | 11 | 60 | 70 | | 68 |
| 314 | 328.0-T6 Sand casting | 13.7 | 80 | 90 | 49 | 75 |
| 315 | 332.0-T5 Die casting | 15.9 | 105 | 118 | 66 | 82 |
| 316 | 333.0-F Die casting | 14 | 83 | 94 | 51 | 76 |
| 317 | 333.0-T5 Die casting | 14.3 | 88 | 99 | 55 | 77 |
| 318 | 333.0-T6 Die casting | 15.3 | 100 | 113 | 63 | 80 |
| 319 | 333.0-T7 Die casting | 14.7 | 90 | 101 | 56 | 78 |
| 320 | 336.0-T551 Die casting | 15.9 | 105 | 118 | 66 | 82 |
| 321 | 336.0-T65 Die casting | 17.2 | 125 | 143 | 77 | 87 |
| 322 | 355.0-T51 Die casting | 13.3 | 75 | 85 | | 74 |
| 323 | 355.0-T51 Sand casting | 11.8 | 65 | 75 | | 70 |
| 324 | 355.0-T6 Die casting | 14.7 | 90 | 101 | 56 | 78 |
| 325 | 355.0-T6 Sand casting | 14.3 | 88 | 99 | 55 | 77 |
| 326 | 355.0-T62 Die casting | 15.9 | 105 | 118 | 66 | 82 |
| 327 | 355.0-T7 Die casting | 14 | 85 | 96 | 53 | 76 |
| 328 | 355.0-T7 Sand casting | 14 | 85 | 96 | 53 | 76 |
| 329 | 355.0-T71 Die casting | 13.7 | 80 | 90 | 49 | 75 |
| 330 | 355.0-T71 Sand casting | 13.3 | 78 | 88 | | 74 |
| 331 | C355.0-T6 Sand casting | 14.7 | 90 | 101 | 56 | 78 |
| 332 | C355.0-T61 Die casting | 14.7 | 90 | 101 | 56 | 78 |
| 333 | 356.0-F Die casting | 10.1 | 55 | | | 66 |
| 334 | 356.0-F Sand casting | 10.1 | 55 | | | 66 |
| 335 | 356.0-T51 Die casting | 12.6 | 70 | 80 | | 72 |
| 336 | 356.0-T51 Sand casting | 11 | 60 | 70 | | 68 |
| 337 | 356.0-T6 Die casting | 13.7 | 80 | 90 | 49 | 75 |
| 338 | 356.0-T6 Sand casting | 12.9 | 73 | 83 | | 73 |
| 339 | 356.0-T7 Die casting | 13.3 | 75 | 85 | | 74 |
| 340 | 356.0-T7 Sand casting | 13.3 | 75 | 85 | | 74 |
| 341 | 356.0-T71 Die casting | 13.3 | 75 | 85 | | 74 |
| 342 | 356.0-T71 Sand casting | 11 | 60 | 70 | | 68 |
| 343 | A356.0-T6 Sand casting | 14.3 | 88 | 99 | 55 | 77 |
| 344 | A356.0-T61 Die casting | 14 | 85 | 96 | 53 | 76 |
| 345 | 357.0-T6 Die casting | 14.7 | 90 | 101 | 56 | 78 |
| 346 | A357.0-T61 Die casting | 15.3 | 100 | 113 | 63 | 80 |
| 347 | 359.0-T61 Die casting | 14.7 | 90 | 101 | 56 | 78 |
| 348 | 359.0-T62 Die casting | 15.3 | 100 | 113 | 63 | 80 |
| 349 | 383.0-F Die-casting alloy | 13.3 | 75 | 85 | | 74 |
| 350 | 384.0-F Die-casting alloy | 14 | 85 | 96 | 53 | 76 |
| 351 | A384.0-F Die-casting alloy | 14 | 85 | 96 | 53 | 76 |
| 352 | A390.0-F Sand casting | 15.3 | 100 | 113 | 63 | 80 |
| 353 | A390.0-T6 Sand casting | 18 | 140 | 162 | 84 | 91 |
| 354 | A390.0-T7 Sand casting | 16.4 | 115 | 130 | 72 | 84 |
| 355 | A390.0-F, -T5 Die casting | 16.2 | 110 | 124 | 69 | 83 |
| 356 | A390.0-T6 Die casting | 18.2 | 145 | 169 | 86 | 92 |
| 357 | A390.0-T7 Die casting | 16.9 | 120 | 137 | 75 | 86 |
| 358 | 390.0-F Traditional die casting | 16.9 | 120 | 137 | 75 | 86 |
| 359 | 390.0-T5 Traditional die casting | 17.2 | 125 | 143 | 77 | 87 |
| 360 | 390.0-F Twin-plunger die casting | 16.2 | 110 | 124 | 69 | 83 |
| 361 | 390.0-T5 Twin-plunger die casting | 16.2 | 110 | 124 | 69 | 83 |
| 362 | 390.0-T7 Twin-plunger die casting | 17.2 | 125 | 143 | 77 | 87 |
| 363 | 443.0-F Die casting | 6.8 | 45 | | | 59 |
| 364 | 443.0-F Sand casting | 4.7 | 40 | | | 55 |
| 365 | B443.0-F Die casting | 6.8 | 45 | | | 59 |
| 366 | B443.0-F Sand casting | 4.7 | 40 | | | 55 |
| 367 | 512.0-F Sand casting | 8.8 | 50 | | | 63 |
| 368 | 513.0-F Die casting | 11 | 60 | 70 | | 68 |
| 369 | 514.0-F Sand casting | 8.8 | 50 | | | 63 |
| 370 | 518.0-F Die-casting alloy | 13.7 | 80 | 90 | 49 | 75 |
| 371 | 520.0-T4 Sand casting | 13.3 | 75 | 85 | | 74 |
| 372 | 535.0-F or 535.0-T5, | 13.3 | 75 | 85 | | 74 |
| 373 | A535.0-F or 535.0-T5, | 13.3 | 75 | 85 | | 74 |
| 374 | B535.0-F or 535.0-T5, | 13.3 | 75 | 85 | | 74 |
| 375 | 705.0-F Sand casting | 11.8 | 65 | 75 | | 70 |
| 376 | 705.0-T5 Die casting | 12.6 | 70 | 80 | | 72 |
| 377 | 705.0-T5 Sand casting | 11.8 | 65 | 75 | | 70 |
| 378 | 707.0-T5 Sand casting | 14 | 85 | 96 | 53 | 76 |
| 379 | 707.0-T7 Die casting | 15 | 95 | 107 | 60 | 79 |
| 380 | 707.0-T7 Sand casting | 13.7 | 80 | 90 | 49 | 75 |
| 381 | 710.0-T5 Sand casting | 13.3 | 75 | 85 | | 74 |
| 382 | 711.0-T1 Die casting | 12.6 | 70 | 80 | | 72 |
| 383 | 712.0-T5 Sand casting | 13.3 | 75 | 85 | | 74 |
| 384 | 712.0-F Sand casting | 13.3 | 75 | 85 | | 74 |
| 385 | 713.0-F Sand casting | 13.3 | 75 | 85 | | 74 |
| 386 | 713.0-T5 Die casting | 13.3 | 75 | 85 | | 74 |
| 387 | 713.0-T5 Sand casting | 13.3 | 75 | 85 | | 74 |
| 388 | 771.0-T5 Sand casting | 15.3 | 100 | 113 | 63 | 80 |
| 389 | 771.0-T51 Sand casting | 14 | 85 | 96 | 53 | 76 |
| 390 | 771.0-T52 Sand casting | 14 | 85 | 96 | 53 | 76 |
| 391 | 771.0-T6 Sand casting | 14.7 | 90 | 101 | 56 | 78 |
| 392 | 771.0-T71 Sand casting | 16.9 | 120 | 137 | 75 | 86 |
| 393 | 850.0-T5 Die casting | 6.8 | 45 | | | 59 |
| 394 | 850.0-T5 Sand casting | 6.8 | 45 | | | 59 |
| 395 | 851.0-T5 Die casting | 6.8 | 45 | | | 59 |
| 396 | 851.0-T5 Sand casting | 6.8 | 45 | | | 59 |
| 397 | 852.0-T5 Die casting | 12.6 | 70 | 80 | | 72 |
| 398 | 852.0-T5 Sand casting | 11 | 60 | 70 | | 68 |