As the demand for precision cutting continues to rise in various industries, the use of fiber laser cutting machines has become increasingly popular.
But with so many different types of materials and thicknesses, it can be challenging to determine the optimal cutting speed for each job. That's where the IPG laser source comes in.
This source provides a comprehensive guide to cutting speeds for various materials and thicknesses using IPG laser sources.
The guide is color-coded to indicate the level of difficulty for each job, making it easy for operators to determine the best approach.
Whether you're working with carbon steel, stainless steel, or aluminum alloy, this guide has got you covered.
But the benefits don't stop there. The source also recommends the use of nitrogen to enhance cutting efficiency when working with thin carbon steel and provides detailed information on core diameter and recommended cutting speeds for each material.
With this guide, operators can improve their cutting efficiency, reduce material waste, and ultimately save time and money.
So, whether you're a seasoned operator or just starting with fiber laser cutting, the IPG laser source is a valuable resource that can help take your cutting game to the next level.
Fiber Laser Cutting Speed Chart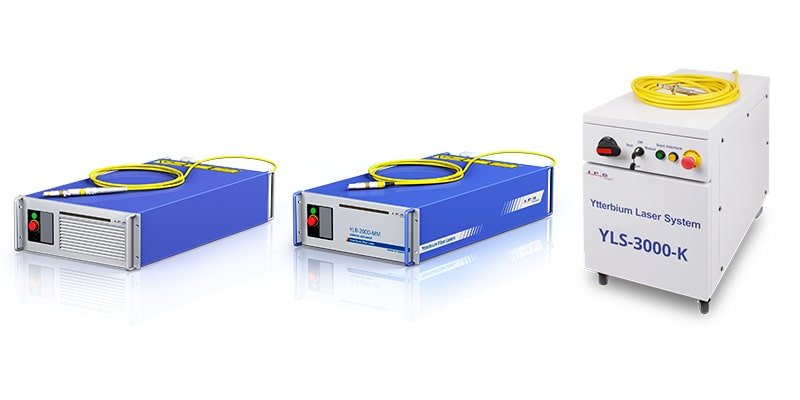 Remarks:
Blue color indicates that simple shapes or low requirements can be cut on a small scale, but it may be a bit difficult.
Red color indicates that the sample cutting is okay, but it cannot be used for batch cutting.
For IPG3000W or higher power, we sincerely recommend using nitrogen when cutting thin carbon steel to enhance cutting efficiency.
Material
Thickness
(mm)
IPG
1000
IPG
1500
IPG
2000
IPG
2000
IPG
3000
IPG
4000
IPG
6000
Core Dia
50um
100um
50um
100um
100um
100um
100um
(m/min)
Carbon Steel
(O2)

1

7.0-9.0

7.0-11.0

7.0-12.0

7.0-12.0

7.0-12.0

8.0-12.0

8.0-12.0

2

5.0-6.0

5.0-6.5

5.0-6.5

5.0-6.5

5.0-7.0

5.0-7.5

5.0-7.5

3

2.5-3.0

2.8-3.8

3.0-4.6

3.0-4.6

3.5-5.0

3.8-5.0

3.8-5.0

4

2.0-2.4

2.5-3.2

2.8-4.0

2.8-4.0

3.0-4.2

3.5-4.5

3.5-4.5

5

1.5-1.8

1.8-2.5

2.2-3.2

2.2-3.2

2.5-3.6

3.0-3.8

3.0-3.8

6

1.4-1.6

1.6-2.2

2.0-2.8

2.0-2.8

2.4-3.0

2.6-3.2

2.6-3.2

8

1.0-1.2

1.1-1.5

1.4-2.0

1.4-2.0

1.8-2.4

2.0-2.5

2.0-2.5

10

0.75-0.85

1.0-1.2

1.1-1.4

1.1-1.4

1.2-1.8

1.8-2.1

1.8-2.1

12

0.6-0.7

0.9-1.0

0.9-1.2

0.9-1.2

1.0-1.5

1.0-1.5

1.0-1.5

16

 
 

0.60-0.75

0.60-0.75

0.7-0.85

0.7-0.85

0.7-0.85

20

 
 

Can't Cutting

0.4-0.5

0.6-0.75

0.6-0.75

0.6-0.75

22

 
 
 
 

0.50-0.65

0.55-0.65

0.55-0.65

25

 
 
 
 

0.4-0.6

0.4-0.6

0.4-0.6

Stainless Steel
(N2)

1

15-18

10.0-15.0

35.0-50.0

20.0-28.0

35.0-50.0

45.0-55.0

45.0-55.0

2

4.5-6.0

5.0-7.0

10.0-15.0

9.0-13.0

15.0-23.0

18.0-27.0

20.0-35.0

3

2.0-2.4

3.0-4.0

5.0-7.0

4.0-6.5

7.0-11.0

10.0-15.0

15.0-20.0

4

1.0-1.5

2.0-2.8

3.5-4.5

3.0-4.5

4.0-6.0

5.0-7.5

10.0-14.0

5

0.75-0.85

1.2-1.7

1.8-2.5

1.8-2.5

2.5-4.0

4.0-5.0

8.0-12.0

6

 

0.7-1.0

0.7-0.8

1.2-1.8

2.0-3.2

3.0-4.0

6.0-8.0

8

 

0.5-0.7

0.5-0.6

0.7-1.0

1.2-1.8

1.5-2.6

3.5-4.0

10

 
 
 

0.5-0.6

0.7-0.9

0.7-1.3

1.8-2.2

12

 
 
 
 

0.3-0.4

0.4-0.6

1.2-1.5

14

 
 
 
 
 

0.3-0.5

0.8-1.2

16

 
 
 
 
 

0.3-0.5

0.6-0.8

20

 
 
 
 
 
 

0.3-0.4

Aluminum Alloy
(N2)

1

 

10.0-15.0

30.0-45.0

13.0-25.0

30.0-38.0

35.0-40.0

45.0-55.0

2

 

5.0-6.0

10.0-15.0

7.0-10.0

12.0-16.0

13.0-22.0

20.0-30.0

3

 

2.5-3.5

5.0-7.0

4.0-6.0

6.5-8.0

7.0-13.0

13.0-18.0

4

 

1.4-2.0

3.5-5.0

2.5-3.5

3.5-5.0

4.0-5.5

10.0-12.0

5

 

0.8-1.0

2.0-3.0

1.4-1.8

2.5-3.5

3.0-4.0

5.0-8.0

6

 

0.5-0.6

1.5-2.0

0.8-1.2

1.8-3.0

2.2-3.5

4.0-6.0

8

 
 

0.5-0.6

0.6-0.8

0.9-1.3

0.9-1.6

2.0-3.0

10

 
 
 
 

0.4-0.7

0.55-1.0

1.0-1.9

12

 
 
 
 

0.3-0.45

0.4-0.6

0.8-1.4

16

 
 
 
 
 

0.3-0.4

0.6-0.9

Copper
(N2)

1

 

8.0-12.0

12.0-18.0

10.0-16.0

20.0-32.0

25.0-30.0

45.0-55.0

2

 

3.5-5.0

6.0-8.5

6.0-8.0

9.0-11.0

10.0-13.0

25.0-35.0

3

 

1.5-2.2

2.5-4.0

2.5-4.0

4.0-6.0

5.0-6.5

12.0-18.0

4

 

1.0-1.2

1.5-1.8

1.6-2.2

3.0-4.5

3.0-5.2

8.0-10.0

5

 

0.6-0.8

0.8-1.2

0.9-1.2

1.5-2.0

2.0-3.0

4.5.0-6.0

6

 
 

0.4-0.5

0.4-0.7

1.0-1.6

1.4-2.0

3.0-4.0

8

 
 
 
 

0.5-0.6

0.7-0.8

1.6-2.2

10

 
 
 
 
 

0.2-0.3

0.8-1.2

Stainless Steel
(High pressure air)

1

 
 

35.0-50.0

20.0-28.0

35.0-50.0

45.0-55.0

45.0-55.0

2

 
 

10.0-15.0

9.0-12.0

15.0-23.0

18.0-27.0

20.0-35.0

3

 
 

5.0-7.0

4.0-6.0

7.0-11.0

10.0-15.0

15.0-20.0

4

 
 

3.5-4.5

3.5-4.0

4.0-6.5

5.0-6.5

10.0-14.0

5

 
 

1.8-2.5

1.5-2.0

2.5-4.0

3.5-5.0

8.0-12.0

6

 
 

0.7-0.8

1.0-1.2

2.0-3.2

3.0-4.5

6.0-8.0

8

 
 
 
 

1.2-1.8

1.5-2.6

3.5-4.0

10

 
 
 
 

0.7-0.9

0.6-1.2

1.8-2.2

12

 
 
 
 
 
 

1.2-1.5

Aluminum Alloy
(Air)

1

 
 

30.0-45.0

13.0-25.0

35.0-50.0

45.0-55.0

45.0-50.0

2

 
 

10.0-16.0

7.0-12.0

12.0-20.0

18.0-27.0

20.0-30.0

3

 
 

5.0-7.0

4.0-6.0

6.5-9.0

9.0-14.0

13.0-18.0

4

 
 

3.5-5.0

2.5-4.0

4.0-5.5

4.5-6.5

10.0-12.0

5

 
 

2.0-3.0

1.4-1.8

2.5-3.5

3.5-5.0

5.0-8.0

6

 
 

1.2-2.0

0.8-1.5

1.8-3.0

3.0-4.0

4.0-6.0

8

 
 
 
 

0.9-1.3

1.5-2.0

2.0-3.0

10

 
 
 
 

0.7-0.8

0.5-0.8

1.0-1.9

Copper
(Air)

1

 
 

18-28.0

13.0-22.0

25.0-36.0

18.0-35.0

35.0-45.0

2

 
 

8-12.0

6.0-10.0

7.0-10.0

10.0-15.0

15.0-30.0

3

 
 

1.5-2.5

2.5-5.0

5.0-6.0

6.0-7.5

10.0-15.0