Looking for the top compressor manufacturers in the world? Look no further than this comprehensive list featuring some of the biggest names in the industry.
From Atlas Copco in Sweden to Ingersoll Rand in the United States, these companies are renowned for their innovative solutions and reliable products. Whether you're in need of air compressors, vacuum pumps, or refrigeration equipment, these manufacturers have got you covered.
With a focus on sustainability and customer-centricity, these companies are committed to providing high-quality products and services to customers around the globe.
So, whether you're in the construction, manufacturing, or food preservation industry, you can trust these top compressor manufacturers to deliver the solutions you need to keep your business running smoothly.
So, if you're looking to invest in a compressor or simply want to learn more about the industry, this article is a must-read.
I. Top Compressor Manufacturers
1. Altas Copco
Country: Sweden
Founded: 1873
Products: Air compressor, pneumatic tool, wrench, screw compressor, vacuum pump, compressor, crusher, electric screwdriver
About the company:
Atlas Copco was founded in Sweden in 1873 and is a globally recognized provider of industrial production solutions. Its main business areas are compressor technology, vacuum technology, industrial technology, and power technology. The company offers innovative compressors, vacuum solutions, air handling systems, power tools, and assembly systems to its customers.
Headquartered in Stockholm, Sweden, Atlas Copco is a global industrial group company with over 41,000 employees and customers in more than 180 countries/regions worldwide. The company continues to innovate and drive the development of the industry. Its expertise has made contributions to various sectors around the world.
Atlas Copco's excellent products, solutions, and services ensure the reliability of its customers' business operations. They help improve productivity, reduce costs, cut carbon dioxide emissions, and achieve sustainable development goals.
The company's compressor technology provides a range of products, including oil injection air compressors, oil-free air compressors, oil-free blowers, cold dryers, suction dryers, air filters, oxygen and ammonia production machines, medical compressed air systems, and high-quality spare parts and services to meet diverse air and gas needs.
The Atlas Copco Vacuum Technology Department provides vacuum and emission reduction solutions to various industries worldwide. They develop vacuum pumps and systems based on the concepts of customer-centricity, interconnectivity, and digitalization.
Enthusiastic employees in the semiconductor, scientific research, and industrial divisions strive to bring various industrial ideas and support better research and development. They integrate better technologies into the equipment used, improve energy efficiency, ensure customer safety, and make daily life full of unlimited possibilities.
Atlas Copco is an important force in global manufacturing, research, and production facilities in the vacuum technology department. In the field of industrial technology, Atlas Copco transforms industrial creativity into intelligent manufacturing assembly solutions and innovative industrial tools through cooperation with customers.
The dedicated employees with professional knowledge and meticulous service bring sustainable value to various industries worldwide.
Atlas Copco's power business transforms industrial creativity into technology in the field of air, power, and flow solutions. The company provides drainage pumps, handheld tool high-pressure boosters, lamp cars, mobile compressors, and generators, covering a wide range of industries, such as construction, emergency rescue, large-scale activities, manufacturing, mining, power plants, oil and gas, petrochemical, water wells, utilities, and more.
Atlas Copco first entered the Chinese market in the 1920s by importing products from Europe. In 1959, the company established its first subsidiary in Taiwan, China. Today, all four major business areas of Atlas Copco, namely compressor technology, vacuum technology, industrial technology, and power technology, have entered China to provide customers with innovative products and solutions.
As of the end of 2021, Atlas Copco has over 20 companies in China with nearly 7,000 employees. As one of the company's important markets, Atlas Copco aims to further develop the Chinese market, constantly expand its market share in China through innovative industrial solutions, and continue to provide sustainable productivity for Chinese customers.
2. Ingersoll Rand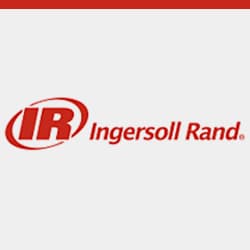 Country: USA
Founded: 1871
About the company:
Ingersoll Rand is a renowned air compressor manufacturer that was founded in the United States in 1871.
Their product portfolio covers various fields, including air compressors, pumps, blowers, fluid management, loading equipment, power tools, and material lifting systems.
The company provides innovative products and services to industries such as energy, medical, and others, improving the quality of life by creating comfortable, sustainable, and efficient environments.
Ingersoll Rand (NYSE code: IR) is committed to enhancing air quality and comfort in residential and commercial buildings, ensuring the safe transportation and preservation of food and perishables, and improving productivity and efficiency in the industrial sector.
The employees of Ingersoll Rand and its affiliated brands, ClubCar, ThermoKing, and Trane, share this commitment.
In 2013, Ingersoll Rand's annual sales volume reached 12 billion US dollars. The company's vision is to build a world of continuous progress and an enduring foundation.
Ingersoll Rand is a global diversified industrial company that was founded in 1871. In recent years, the company has undergone a transformation from a heavy machinery manufacturer with high capital investment requirements to a manufacturing enterprise with multiple brand products serving customers in different fields worldwide.
Currently, Ingersoll Rand operates 11 strategic business units worldwide and has operating agencies in all major regions.
As the global population increases and resources become more scarce, Ingersoll Rand is prepared to face these challenges. The company believes that excellent performance will ensure an enduring foundation.
To support its core strategy, Ingersoll Rand places sustainable development as a fundamental element. The three core strategies include relying on innovation, services, and emerging markets to achieve business growth, promoting excellent operations, and fostering a corporate culture that is diverse, inclusive, and forward-thinking.
3. Sullair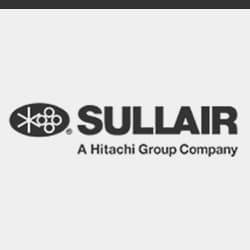 Country: USA
Founded: 1965
Products: Fixed screw compressor, mobile screw compressor, screw vacuum pump, air dryer, precision filter, vacuum pump
About the company:
Sullair, established in 1965 in the United States, is a renowned manufacturer of screw air compressors worldwide. The company focuses on research, development, production, and sales of air compressors and other related products.
In 2017, Sullair became a part of the Hitachi Group in Japan.
Headquartered in Michigan, Indiana, in the United States, Sullair has been concentrating on screw air compressor R&D and manufacturing for over 50 years, and has become a well-known brand in the air compressor industry.
Sullair's primary production base in Asia is situated in Suzhou, China, and its sales and after-sales service network extends throughout the country, Southeast Asia, and other Asian regions.
The company is dedicated to delivering stable and excellent gas solutions to customers from all industries, along with effective and high-quality after-sales services, by continually innovating technology and implementing practical designs.
In July 2017, Suzhou Sullair Gas Equipment Co., Ltd. joined the Hitachi Group as a member.
4. Bitzer
Country: Germany
Founded: 1934
About the company:
Founded in 1934 in Germany, Bitzer is a world-renowned manufacturer of refrigeration equipment, specializing in R&D, production, and sales of refrigeration compressors. Its excellent performance and reliability have made it a household name in the refrigeration industry.
Refrigeration and air conditioning technology play a crucial role in the world, and Bitzer has been contributing to this field for the past 86 years through innovative products and services. Bitzer's compressors provide optimal climate control for buses, trains, and indoor spaces, ensuring that food remains fresh during transportation to your home.
With its impressive abilities and unwavering enthusiasm, Bitzer continues to promote the advancement of compressor technology and maintains its leading position in the market.
5. Secop
Country: Germany
Founded:1956
Products: Commercial compressors, DC compressors, condensing units, variable frequency compressors
About the company:
Secop is an expert in advanced hermetic compressor technology and refrigeration solutions for the commercial refrigeration field. The company develops high-performance light commercial and mobile refrigeration solutions for international manufacturers.
Secop's light commercial business offers AC power compressors for static applications. This covers a wide range of industries, including food retail, food service, medical and commercial refrigerators, beverage dispensers, special commercial equipment and cars, portable boxes, solar energy, and other mobile applications for household scenarios.
Meanwhile, Secop's mobile refrigeration business provides battery-driven DC applications, making them the world leader in fully enclosed DC compressors suitable for cars, trucks, RV, portable boxes, solar energy, and other mobile applications.
Secop provides customers with advanced refrigeration compressors and electric control systems, along with customized sustainable solutions for light commercial, battery-driven, and special refrigeration applications.
The battery-driven DC Application Group has 1350 employees worldwide and production bases in Slovakia and China. They also have research and development centers in Germany, Austria, Slovakia, China, and the United States. With their long history in energy-saving and green refrigerant projects, they continue to provide innovative solutions for compressors and electric control products.
In September 2019, the ESSVPIV Fund completed its acquisition of the Secop Group.
Secop Compressor (Tianjin) Co., Ltd. was founded in 2007 and is located in the Wuqing Development Zone in Tianjin. The company specializes in producing compressors for household, movable cooling equipment, and light commercial equipment.
Throughout its business in China, Secop has successfully provided high-quality products to the market. The company is now aggressively expanding in China and other potential markets. They supply the Chinese market directly and provide European customers with products through Slovakia's logistics center.
6. Embraco
Country: Brazil
Founded:1971
Products: Constant frequency compressor, variable frequency compressor and refrigeration system
About the company:
Since 1971, Embraco has been a global benchmark in household and commercial cold chain technology. It relies on a broad, effective, and competitive product portfolio to meet the needs of families, food services, food retail, supermarkets, and special applications.
Embraco offers a complete range of fixed frequency and variable frequency products that use natural, environment-friendly refrigerants and transition refrigerants. These products are suitable for household refrigeration and commercial refrigeration equipment. Embraco is a pioneer in the development of frequency conversion products and the use of natural refrigerants in refrigeration solutions.
Embraco continues to provide innovative products that not only meet the challenging needs beyond the market but also pay close attention to customer expectations while guiding future trends.
NIDECO Global Appliances has more than 12,000 employees in nine countries and regions worldwide. It mainly manufactures and sells various Embraco refrigeration schemes, as well as motors for dishwashers, washing machines, and dryers. Its focus is on providing a high-quality, effective, and competitive comprehensive product portfolio to meet customer needs.
The NIDECO Global Electrical Business Unit is part of the NIDECO Group, a global leader in the manufacturing of motors and parts, headquartered in Japan.
7. Emerson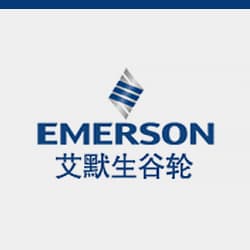 Country: USA
Founded: 1921 
Products: Grain wheel scroll compressor, condensing unit, fluid control components
About the company:
Established in 1921 in the United States, Emerson's scroll compressor brand is a well-known name in the market. It is a large enterprise group that specializes in various fields such as network energy, process control, industrial automation, environmental regulation, household appliances, and tools.
Emerson is a global technology and engineering company founded in 1890 and based in St. Louis, Missouri, USA. The company has expanded its operations to over 150 countries and regions worldwide, employing over 76,000 people and generating an annual sales volume of 15.3 billion US dollars.
One of Emerson's core business brands is Emerson Environmental Optimization Technology, which is dedicated to providing commercial and household heating, ventilation, air conditioning, and refrigeration technologies and systems that lead the industry.
In 1999, Emerson Environmental Optimization Technology (Suzhou) Co., Ltd. established its presence in the beautiful Suzhou Industrial Park, investing a total of 180 million US dollars. The company specializes in manufacturing cereal wheel scroll compressors, condensing units, fluid control components, and other related products. They also offer technical and after-sales services.
The company established its technology research and development center in the park's international science and technology park in 2002, with a focus on researching and developing heating, ventilation, air conditioning, and refrigeration technologies.
8. Hitachi
Country: Japan
Founded:1910
About the company:
Hitachi, a large integrated motor manufacturer, was founded in Japan in 1910. The enterprise group focuses on air conditioners and refrigerators and integrates research, development, production, and sales of household appliances, computer products, semiconductors, industrial machinery, and other items.
As a global leader in social innovation, Hitachi conducts businesses related to electricity, energy, industry, circulation, water, urban construction, public services, medical and health. Hitachi collaborates with its customers to provide high-quality solutions and help solve various social issues.
Hitachi is currently accelerating its social innovation on a global scale, becoming an innovation partner in the IoT era, and striving to achieve further development in the global market by leveraging its advantages in using control technology at the beginning of its business, as well as its half-century-old IT technology, and integrating big data analysis, AI, and other digital technologies.
Over the course of more than 100 years of development, Hitachi has always adhered to the entrepreneurial spirit of "harmony, honesty, and pioneer spirit" and the corporate philosophy of "contributing to society through excellent independent technology and product development." This has allowed the company to achieve the inheritance and continuous growth of its cause.
Amidst rapid changes in the global economy, Hitachi has developed a new vision to inject new vitality into the world by leveraging innovation, excellent teams, and rich global market experience to provide solutions. This new vision aligns with the core values of the Hitachi Group, with a focus on making greater contributions to social development with a fresh spirit.
In China, Hitachi has carried out extensive business activities with the aim of becoming "The Most Trusted Partner in China." Hitachi is also committed to environmental protection and is dedicated to developing and upgrading social infrastructure systems that prioritize energy conservation and emission reduction. The ultimate goal is to address China's social problems and make positive contributions to the sustainable development of Chinese society.
9. Kaishan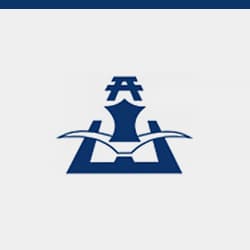 Country: China
Founded:1956
Products: Screw air compressor, refrigerant compressor, screw expansion generator, process gas compressor, environmental engineering and cold chain industry
About the company:
Kaishan Group Co., Ltd. is a compressor enterprise with a history of over 60 years.
Their screw air compressor products have a power range of 4kW to 630kW and cover a wide range of varieties, including motor power, diesel power, underground explosion-proof screw air compressors, and two-stage compression screw air compressors.
Screw expansion technology is a world-leading low-grade heat source power generation technology. It includes direct expansion of residual pressure and ORC organic Rankine cycle expansion technology, which can efficiently utilize low-grade residual heat and residual pressure in a step-by-step manner.
Its efficiency and reliability are unparalleled, and it is widely used in geothermal power generation, waste heat power generation, bioenergy power generation, residual pressure power generation, and other new energy and renewable energy fields.
In 2009, Kaishan established the "Kaishan North America R&D Center" in Seattle, USA, and has since developed numerous high-tech products with independent intellectual property rights following the "North America R&D Made in China" model.
Kaishan considers "making contributions to saving the earth" as its core value and aims to become a globally renowned compressor manufacturer.
Kaishan's product distribution network covers the entire country with over 2,000 marketing outlets and high-quality sales services. Their products are sold to more than 60 countries and regions worldwide, including the United States, Germany, Japan, South Korea, Russia, and others.
10. Fusheng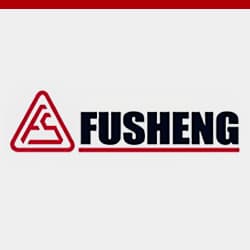 Country: China
Founded:1953
About the company:
Since its establishment as a joint-stock company in 1953, Fusheng has weathered more than half a century of challenges, accumulated extensive manufacturing experience, and invested in high-quality automation equipment.
Fusheng takes market demand as its own responsibility and has developed complete product lines that prioritize energy conservation and environmental protection. Its products span fixed and mobile air compressors, refrigeration compressors, new energy vehicle air compressors, diesel generators, Roots blowers, and other fields.
Providing considerate and effective service has always been the core focus of Fusheng's service system.
Currently, Fusheng operates three production bases and three sales and service departments on the Chinese Mainland, located in Beijing, Shanghai, and Zhongshan.
Fusheng's sales headquarters are located in Shanghai, with more than 30 branches and offices distributed throughout major cities across the country. Fusheng's dealers and service providers cover the entire country.
With highly trained maintenance personnel who hold certificates and an ample supply of factory spare parts, Fusheng can offer quality and efficient services to ensure customer satisfaction and protection of their rights and interests.
No matter where you use Fusheng's products, the company's special dealers will conduct nearby inspections, local branches will provide technical support, and the sales service department will offer strong support to make Fusheng a reliable compressor and power expert in your area.
Fusheng prioritizes your profitability, low total operating costs, and the availability of their equipment. To achieve these goals, Fusheng interacts and cooperates with you, taking into account your process flow, needs, and goals to ensure continuous production operation.
Fusheng's organizations and personnel are dedicated to improving the operational availability and efficiency of your compressed air network. With specialized technology, sufficient factory spare parts supply, and nearby services, Fusheng can quickly respond and solve problems promptly.
II. Factors to Consider When Choosing a Compressor Manufacturer
When choosing a compressor manufacturer, there are several factors to consider. As someone who has been in the industry for several years, I have found that quality and reliability, performance and efficiency, customer support and service, and price and value are the most important factors to consider.
1. Quality and Reliability
When it comes to choosing a compressor manufacturer, quality and reliability should be your top priority. A compressor is a significant investment, and you want to ensure that you are getting a product that will last for years to come. Look for manufacturers that have a reputation for producing high-quality products that are reliable and durable.
2. Performance and Efficiency
Another important factor to consider when choosing a compressor manufacturer is performance and efficiency. You want a compressor that is not only reliable but also performs well and is energy-efficient. Look for manufacturers that use the latest technology and have a track record of producing compressors that perform well and are energy-efficient.
3. Customer Support and Service
Customer support and service are also essential when choosing a compressor manufacturer. You want to work with a manufacturer that provides excellent customer service and support. Look for manufacturers that have a dedicated customer support team that is available to assist you with any questions or concerns you may have.
4. Price and Value
Price and value are also important factors to consider when choosing a compressor manufacturer. While you want to ensure that you are getting a high-quality product, you also want to make sure that you are getting a good value for your money. Look for manufacturers that offer competitive pricing and provide a good value for their products.
In conclusion, when choosing a compressor manufacturer, it is essential to consider factors such as quality and reliability, performance and efficiency, customer support and service, and price and value. By doing so, you can ensure that you are getting a high-quality product that meets your needs and provides good value for your money.