When it comes to the world's industrial robots manufacturers, the four major brands represented by FANUC, KUKA, ABB and YASKAWA Electric cannot be ignored.
In the Asian market, they are equally important, with over 70% market share of China's robotics industry.
So, what are the characteristics, advantages and disadvantages of each of the four brands of robot products?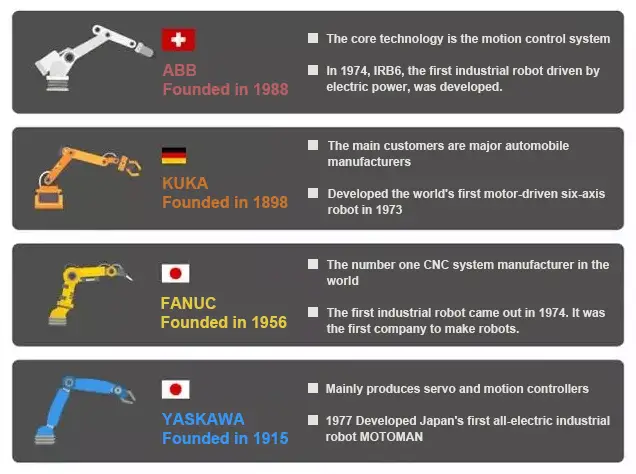 The four brands have their own strengths in various technical fields.
ABB's core areas are in control systems, KUKA in system integration applications and on-body manufacturing, FANUC in CNC systems, and YASKAWA in servo motors and motion controllers.
| Company | Country | Business | Advantage | Application |
| --- | --- | --- | --- | --- |
| KUKA | Germany | Welding equipment, robot body, system integration, logistics automation | "The purest" robot company. The automotive industry has core customers such as Mercedes-Benz and BMW. The high-end manufacturing customers have a wide range of industries. The robot uses an open operating system; North America is KUKA's largest market in the world. | Automotive Manufacturing |
| ABB | Switzerland | Power products, power systems, low voltage products, discrete automation and motion control and process automation, system integration business | Power motor and automation equipment giant; the group has outstanding advantages, strong system integration capabilities, and outstanding core technology advantages in motion control; China has become ABB's second-largest market in the world | Electronic and electrical, logistics handling |
| FANUC | Japan | CNC system, automation, robot | Focus on the field of CNC system, standardized programming, convenient operation; core components except the reducer can be self-sufficient, and the profitability is extremely strong | The automotive industry, electrical and electronic |
| YASKAWA | Japan | Electric motor equipment, motion control, servo motor, robot body | Japan's first company to do servo motors; a typical integrated robot enterprise, with close coordination of various business departments, and key components such as servos and controllers are self-sufficient and cost-effective | Electronic and electrical, transportation |
1. ABB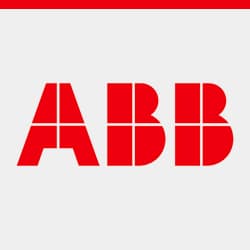 Country: Switzerland
Founded: 1988
About the company:
ABB is headquartered in Zurich, Switzerland.
The business covers five major areas: power products, discrete automation, motion control, process automation, and low voltage products, and is best known for its power and automation technology.
ABB emphasizes the integrity of the robot itself, and with its six-axis robot, the single-axis speed is not the fastest, but the accuracy is high when the six axes work together.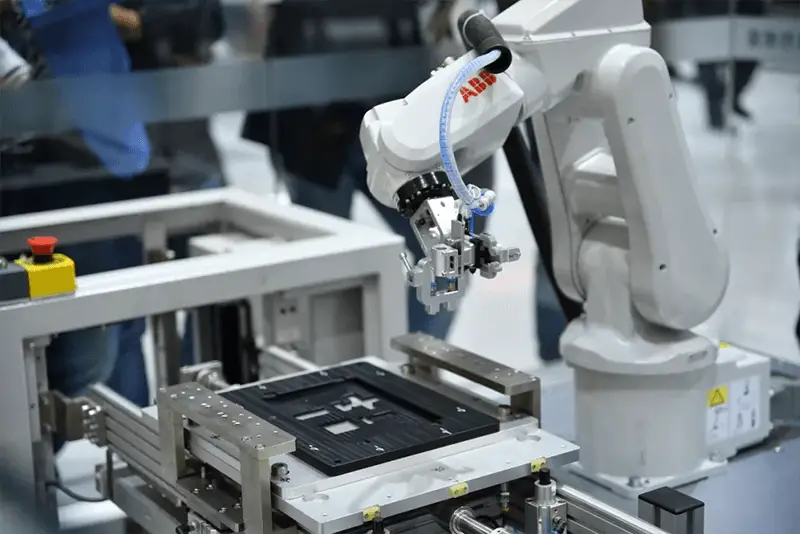 Core areas
ABB's core technology is the motion control system, which is also the biggest challenge for the robot itself.
By mastering motion control technology, it is possible for ABB to easily realize the performance of robots with a precision of path, speed of motion, cycle time, programmable design, etc., and greatly improve the quality, efficiency and reliability of production.
Technology: algorithms are best but slightly more expensive
ABB first started with inverters, and in China, most of the power stations and inverter stations are made by ABB.
For the robot itself, the biggest difficulty is the motion control system, which is ABB's core strength.
It can be said that ABB's robotic algorithms are the best of the four main brands, not only has a comprehensive motion control solution, the product use technical documentation is also quite professional and specific.
It is reported that ABB's control cabinet comes with Robot Studio software, which allows for 3D running simulation and online functionality.
The connection with external devices supports a variety of common industrial bus interfaces, and can also be used to communicate with various brands of welding power supply, cutting power supply, PLC, etc. through the labeled input and output interfaces.
In addition, the ABB control cabinet can be freely set the parameters of current, voltage, speed, oscillation and other parameters of the arc starting, heating, welding, arc closing section, can be set by itself to achieve a variety of complex oscillation trajectory.
ABB also focuses on the overall characteristics of the robot, and the design of the robot while emphasizing quality.
However, it is well known that ABB robots equipped with high standard control systems are very expensive.
In addition, a number of companies responded that among the four main brands, ABB has the longest lead time.
Domestic market analysis
ABB's strategy in China is to focus on cooperation with major Chinese customers. Huawei, Changhong, Topstar are the leaders in 3C home appliance industry, application side and integrator, respectively.
They have the role of a weathervane in the industry, from which it can be seen that ABB has a high degree of importance to the 3C industry.
Its future products will be more integration of intelligent, connected, big data and other advanced technologies.
Enterprise ontology is beginning to move towards the application side, and its relationship with system integrators will be closer.
At the same time, ontology itself has begun to focus on the development of integrated applications.
2. KUKA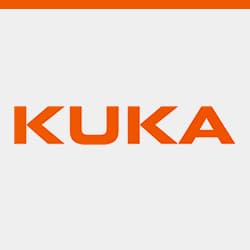 Country: Germany
Founded: 1898
About the company:
KUKA was founded in Augsburg, Germany in 1898 and initially focused on interior and urban lighting, but soon moved into other areas.
KUKA's main customers come from the automotive industry and it is also focused on providing advanced automation solutions for industrial processes, even involved in brain surgery and radiography in hospitals.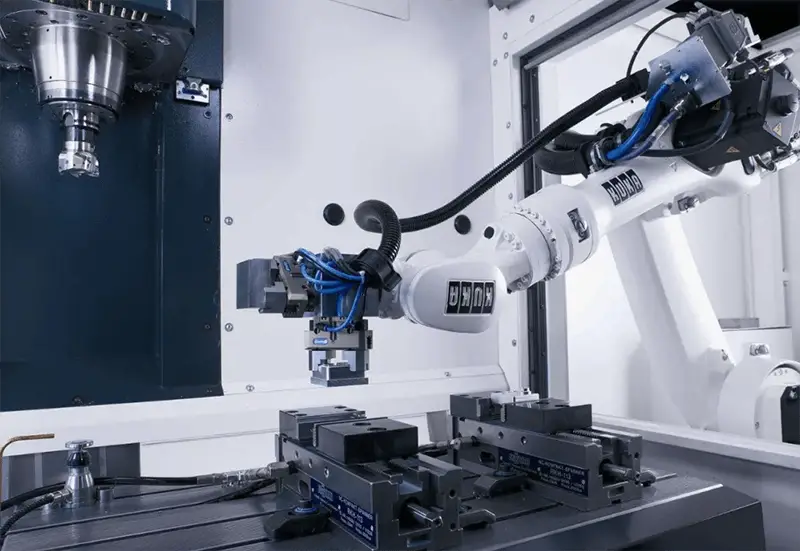 Core areas
KUKA robots can be used for material handling, processing, spot welding and arc welding, involving industries such as automation, metal processing, food and plastics.
Technology: simple to operate, but high failure rate
Midea's acquisition of KUKA made KUKA a hit.
If ABB is the Mercedes in the car, then KUKA is the BMW in the car, although it is also a high-end car, but the BMW rework rate is higher than Mercedes.
It is reported that the return rate of KUKA robots is higher compared to ABB, FANUC and other robots.
Informed people who have used KUKA robots report that almost every day a robot fails.
The advantage of KUKA's domestic sales lies in good secondary development.
Even a man who has no technical foundation at all, can get started in one day. 
On the man-machine interface, in order to cater to the habits of the Chinese people, KUKA made it very simple, as easy to use as playing a game console.
In comparison, Japanese brand robots have many control system keyboards, and the operation is slightly more complicated.
It is worth mentioning that KUKA has done better in the field of heavy-duty robots.
Among the robots above 120KG, KUKA and ABB have the most market shares, and among the heavy-loaded 400KG and 600KG robots, KUKA has the most sales.
Domestic market analysis
KUKA is currently accelerating the deployment of localized services in the Chinese market and exploring new territories in the Southwest.
In the future, it will continue to exert efforts in the field of automotive equipment.
The acquisition of KUKA by Midea has been recorded in history, and it has a major impact on the influence of the two major brands and the market response.
The joint effect of Midea + KUKA in the future is also worth looking forward to.
3. FANUC
Country: Japan
Founded: 1956
About the company:
FANUC was founded in 1956 and three years later, it debuted the electro-hydraulic stepper motor.
In the 1970s, benefiting from the rapid development of microelectronics technology, power electronics technology, especially computing technology, FANUC decided to abandon the CNC products of the electro-hydraulic stepper motor that made it make a fortune and began the transformation.
In 1976, FANUC successfully developed a CNC system, and then jointly developed a high-level CNC system with Siemens, and gradually became one of the strongest CNC system, design and manufacturing companies in the world today.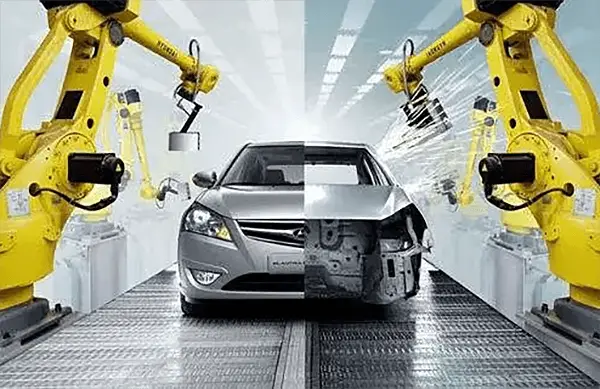 Core areas
FANUC is a global professional CNC manufacturer, industrial robots are unique compared to other companies: process control is more convenient, the same type of robot base size is smaller, and it has a unique arm design.
Technology: very high accuracy, but not overload
FANUC 's research on CNC systems dates back to 1956, when forward-looking Japanese technologists foresaw the advent of the 3C era and formed a research team.
By applying the advantages of the CNC system to the robot, FANUC 's industrial robots are also highly accurate.
It is reported that  FANUC 's multi-functional six-axis small robot can achieve a repeatable positioning accuracy of ± 0.02mm.
In addition, FANUC Industrial Robotics is unique compared to other companies in: Process control is more convenient, the same type of robot has a smaller base size and a unique arm design.
It is worth mentioning that FANUC has also applied the blade compensation function of CNC machine finishing to the robot.
Blade compensation is implanted in the algorithm, which allows the robot to go inward in a circle during the finishing cut.
The YASKAWA robot itself does not have this function, and the only way to achieve this function is through secondary development to compensate for the function, and this is also the point where some customers have commented that the YASKAWA robot is not convenient.
But FANUC has not done the best job in terms of robot stability.
When running at full load, FANUC 's robot will alarm when the speed reaches 80%, which also shows that FANUC 's robot's overload capacity is not very good.
Therefore, FANUC 's advantages lie in light-load, high-precision applications, which is why FANUC 's miniaturized robots (under 24KG) are sold well.
Domestic market analysis
FANUC 's strategy is slightly different from others in that its strategy is to find and enter markets where demand is high, so it is targeting the Chinese market, which has great growth potential.
In China, 55% of FANUC 's sales of industrial robots are used in the general manufacturing industry, with the top three in the home appliance, logistics and electrical and electronic industries.
FANUC is the current market total sales of the largest robot brand, does not rely on the sales of large customers, using the open market strategy.
4. YASKAWA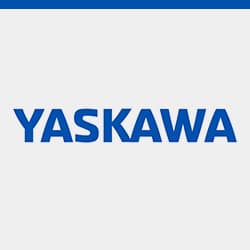 Country: Japan
Founded: 1915
About the company:
Founded in 1915, YASKAWA is Japan's largest industrial robotics company, headquartered in Kitakyushu Island, Fukuoka.
In 1977, YASKAWA developed and produced Japan's first fully electrified industrial robot by using its own motion control technology.
In 1977, YASKAWA developed and produced Japan's first fully electrified industrial robot using its own motion control technology, and has since developed various automated robots for welding, assembly, painting, and handling, leading the global industrial robot market.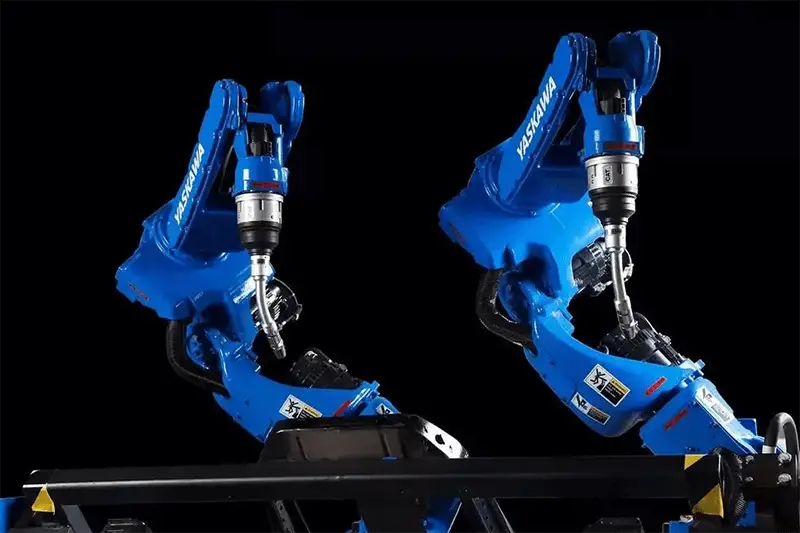 Core areas
The main servo and motion controllers produced by YASKAWA are the key parts for manufacturing robots, and the company has successively developed various automated robots for welding, assembly, spraying, and handling. 
Its core industrial robotics products include: Spot and arc welding robots, paint and processing robots, LCD glass plate transfer robots and semiconductor chip transfer robots, etc.
It was one of the first manufacturers to apply industrial robots to semiconductor production.
Technology: good stability, but slightly less accuracy
With a history of nearly 100 years of electric motor technology, YASKAWA 's AC servo and inverter market share is the largest in the world.
As early as 1977, YASKAWA developed Japan's first fully electric industrial robot.
YASKAWA starts with the motor, so it can maximize the inertia of the motor, so the best features of YASKAWA robots are high load, high stability.
It will not alarm during full-load operation at full speed and is even capable of overload operation.
As a result, YASKAWA has a relatively large market in heavy-duty robotics applications, such as the automotive industry.
The accuracy of the YASKAWA robots is not that high compared to that of the FANUC robots.
On the basis of the same price, if customers demand high precision, they will often choose FANUC 's robots.
However, YASKAWA Robot has a clear price advantage. It can be said that it is the cheapest among the four major brands and has a high price-performance ratio.
YASKAWA 's welding robots, which include welding kits, are only quoted at 130,000-140,000, and compared to Panasonic's welding robots, YASKAWA takes the road of mass production.
Domestic market analysis
In recent years, YASKAWA has been making a lot of moves in the domestic market, such as building new robotics centers, increasing investment in factories, and establishing a joint venture with the U.S. in order to accelerate the localization of its services.
China is a demand-side market and the United States is also a home appliance giant, and the huge demand for robots can help YASKAWA achieve sales growth.
YASKAWA has been working on service robots, especially in the medical robotics field, but it is not going well in the Japanese market, which could bring new growth in the domestic service robot market.
At present, all major robotics companies tend to seek cooperation with larger application-based companies, and with the increasing competition in the market, such strategic cooperation will become more frequent in the future.
5. Epson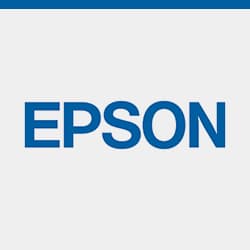 Country: Japan
Founded: 1942
About the company:
Seiko Epson Corporation, founded in May 1942 and headquartered in Suwa, Nagano, Japan, is a global advanced enterprise in the field of digital imaging in Japan.
Epson Group is committed to providing customers with innovative digital imaging technologies and solutions by promoting enterprise value through a culture of innovation and creativity.
Recently, we have set up production and R&D institutions in 32 countries and regions on five continents, and business and service outlets in 57 countries and regions.
Epson Group has 94 companies in the world with a total number of employees of more than 72000.
Epson China:
Epson has entered China since the 1980s and has gone through three stages: trade exchanges, investment and factory building, and layout.
After more than 40 years of development, Epson has established a sound manufacturing, sales and service network.
Epson (China) Co., Ltd. was established in 1998, with its headquarters in Beijing and 12 branches nationwide.
As the regional headquarters, it is responsible for the overall investment and business development of Epson in China.
Epson's business in China mainly includes information related products such as printers, scanners, projectors, electronic components and industrial robots.
Its products have won the love of Chinese consumers with their high quality, energy conservation and environmental protection.
6. Yamaha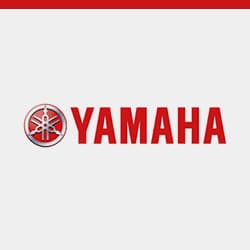 Country: Japan
Founded: 1955
About the company:
Yamaha Engine Co., Ltd., founded on July 1, 1955, is a professional manufacturer of motorcycles.
Since 1960, Yamaha Engine has been producing a variety of products, such as motor boats, outboard engines and automobile engines.
Yamaha Engine Co., Ltd. is an enterprise that has been among the top 500 companies in the world for many times.
There are factories and operating institutions all over the world.
In 2006, it invested US $1 billion in Zizhu Science Park in Minhang District to establish "Yamaha Engine Trading (Shanghai) Co., Ltd.".
Mainly sell Yamaha series products made in China to overseas.
Among them, the research and development of "Yamaha Electric Bicycle" was intensified in 2006, and it has been sold in all provinces of China recently.
With the continuous success of Yamaha motorcycle products, Yamaha Engine Co., Ltd. entered the manufacturing business of motor boats and extravehicular engines in 1960.
Later, relying on the engine and FRP technology, Yamaha Engine continued to expand our business areas and move towards the direction of business diversification.
Today's Yamaha Engine Co., Ltd. is not only engaged in the motorcycle business, but also engaged in a number of businesses, including boat business, power product business, automobile engine business, intelligent chemical plant equipment business, aviation business and PAS business, which extends its business from land to sea, even to the sky.
7. Kawasaki
Country: Japan
Founded: 1896
About the company:
Kawasaki Heavy Industries manufactured industrial robots in Japan in 1969, marking the beginning of commercial mass production of industrial robots.
Based on more than 50 years of valuable experience in the field of robot technology, Kawasaki adopts advanced technology to continuously develop high-quality, first-class industrial robots and provide high value-added projects and services.
The Robotics Business Department is headquartered in Akashi, Japan, and has offices and service centers all over Japan to provide technical support to customers.
At the same time, in overseas markets, Kawasaki's subsidiaries and dealers are also committed to providing customers with sales, service and engineering needs.
Kawasaki Robotics (Tianjin) Co., Ltd. is 100% invested by Kawasaki Heavy Industry Co., Ltd. and officially registered in Tianjin Economic and Technological Development Zone, China, in August 2006.
It is mainly responsible for the sales, after-sales service (maintenance, repair, etc. of robots), technical support and other related work of industrial robots produced by Kawasaki Heavy Industry in China.
Kawasaki robots provide a variety of robot products on the logistics production line, and have a very significant sales volume in various fields such as beverages, food, fertilizers, solar energy, coal tiles, etc.
Kawasaki has a wide range of palletizing and handling robots, which provide suitable robots, professional after-sales services and advanced technical support according to different conditions and needs of customers' workshops.
The company also has a wealth of parts in stock, which can provide customers with required accessories in a timely manner.
In addition, the company has spraying robots for display, welding robots, and spraying rooms for test, which can provide customers with various related services.
8. Nachi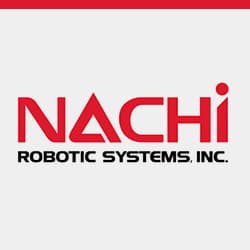 Country: Japan
Founded: 1928
About the company:
The company is a comprehensive manufacturing enterprise from raw material products to machine tools.
Based on various technologies accumulated in the four major undertakings of machining, unmanned automatic robots, bearings, hydraulic parts and other functional parts, raw materials, heat treatment, coating and other materials in the field of cutting tools and machine tools, the Company has given full play to its comprehensive advantages and made its own contributions to the development of manufacturing industry.
Nachi will strive to build the NACHI brand by continuously enriching the product series with high precision and strong functions.
As a base for manufacturing, sales and technical engineering services, NACHI has set up "NACHI China Business Center".
As the core company of NAZI China, NAZI BUERYUE (Shanghai) Trading Co., Ltd. adheres to the mission of providing high-quality products to the world and services to China's manufacturing industry, and actively carries out business activities.
The Zhangjiagang Base, which will be completed early next year, will open a exhibition hall NACHI Galaxy China to introduce NACHI products and related industrial chains.
The manufacturing plants also provide precision cutting tool grinding service, production of cutting tools and ball bearings for automobile air conditioners, hydraulic motors and hydraulic stations, and production and service of functional parts for automobile drive systems.
The NACHI business has been continuously carried out from multiple perspectives, so as to make the Chinese business suitable for the development stage deeply rooted and flourish.
NACHI (China) Co., Ltd. is a wholly-owned subsidiary of Japanese company NACHI in Shanghai.
The main factory is located in Toyama, Japan, mainly engaged in functional parts, mechanical tools, materials, etc.
Since its establishment in 1928, it has been adhering to the business philosophy of "making contributions to the development of the world's manufacturing industry" and constantly combining various core technologies to promote research and development.
At present, the company's main products include bearings, cutting tools, machine tools, hydraulic equipment, robots for automatic production, special steel, ultra precision machinery for IT industry and its environmental systems.
The company has set up the Tokyo News Agency, has several production bases in North America, South America, Europe, Asia and Greater China, and has set up permanent representative offices and sales outlets around the world, which can quickly grasp the market trend and provide faster services for customers around the world.
At present, the company has set up a trading company and participated in a production factory in Jiading, Shanghai.
Due to the continuous expansion of business, the company is now looking for talents from the society.
The company will provide good salary, welfare and personal development opportunities according to the experience and ability of the candidates.
9. Estun
Country: China
Founded: 1993
About the company:
Estun Automation (listed in Shenzhen Stock Exchange, stock code 002747) was founded in 1993. The company adheres to the principle of "integrity, focus and co growth" as the cornerstone of its development, and adheres to the development path of independent research and development of core technologies, laying a solid foundation of integrity for the company's globalization and becoming an international enterprise respected by peers.
After nearly 30 years of continuous efforts by all employees of the company, thanks to the company's focus on the complete ecological chain layout of automation, its R&D investment of about 10% of its annual income, and the strong support of the global resource platform built by international development, the company has successfully cultivated three core businesses: industrial automation series products, industrial robot series products, and industrial digital series products.
As an early Chinese company that independently developed AC servo systems, the industrial automation series product line includes a full range of AC servo systems, frequency converters, PLCs, touch screens, visual products and motion control systems, as well as motion control with the Trio control system as the core and robot integrated intelligent unit products, providing customers with personalized automation solutions from single axis to single machine to unit.
The industrial robot product line has been developed at a super high speed under the support of the company's independent core components.
The product has formed a complete series of specifications, mainly composed of six axis robots, with a load range of 3kg-600kg and more than 54 kinds.
It has head customers and a large market share in new energy, welding, metal processing, 3C electronics, engineering machinery, aerospace and other subdivided industries.
In 2021, the company will enter the field of industrial intelligence and digital manufacturing, and provide customers with remote access platform for automation equipment and various digital value-added services, including equipment data acquisition and edge computing, operation monitoring, process quality monitoring, production efficiency improvement Digital management services such as material consumption control.
To become an international Chinese enterprise is the core development strategy of Easton.
In addition to having multiple subsidiaries in Hubei, Guangdong and Shanghai, the company also has wholly-owned or holding companies overseas, including Trio in the UK, Cloos in Germany, M.A.i in Germany, Italian Research and Development Center and Barrett in the United States Welding robots and rehabilitation robots have a leading competitive position in the world, laying a solid foundation for the company to implement its international development strategy.
In the future, Easton will continue to adhere to the business philosophy of creating value for customers and helping customers grow, focus on industry specific solutions and featured products, focus on and serve outstanding customers in the industry, make full use of the company's motion control+robot synergy advantages, provide more competitive integrated automation solutions for the industry, and create a development path with Easton's characteristics.
10. Mitsubishi
Country: Japan
Founded: 1921
About the company:
Mitsubishi Electric Group, from semiconductors to large systems, provides a variety of high-quality products and services for your family, office, factory and social infrastructure.
"One Mitsubishi Electric" contributes to China's "better future" and the realization of "better society" as its business philosophy.
As a window in China, the comprehensive strength of Mitsubishi Electric Group will be improved by promoting the "One Mitsubishi Electric" activity.
In the future, Mitsubishi Electric will, as always, attach importance to the voice of customers, contribute to the development of Chinese society through advanced technology and products in various fields, and grow together.
Mitsubishi Electric (China) Co., Ltd. (hereinafter referred to as MEC), as the Chinese head office of Mitsubishi Electric Co., Ltd., was established in October 1997.
In addition to the planning and filing of China's strategy, Mitsubishi Electric is also responsible for enterprise risk management, accounting and finance, human resources, public relations publicity, legal affairs, information security, intellectual property, environmental protection, IT, production technology, research and development and other enterprise service support and comprehensive cooperation promotion of group companies in China.
In terms of business execution, the Company implements the original principle of "paying attention to the site and taking quick action", pays special attention to the investigation and understanding of the front-line situation, makes rapid judgment and takes corresponding measures.
Business area
Industrial automation
AC asynchronous motor, gear reducer, programmable controller (Q-PLC, FX-PLC, L-PLC), human-machine interface (HMI), frequency converter, tension control system, power distribution control products, motion controller and servo control system, numerical control system, laser processing machine, electric discharge processing machine, industrial robot, industrial sewing machine, Mitsubishi energy-saving data collection server, comprehensive category.
Power equipment
Transformers, transformer cooling equipment, switches, protection and control devices, power generation equipment, power distribution metal switchgear, intelligent substation solutions, and others.
Electromechanical products for rail transit vehicles
Mechanical and electrical products for rail transit vehicles
Society · Public System
Water treatment system, emergency power supply system, others.
Elevator/Escalator
Air conditioning cooling and heating system
Household air conditioners, household central air conditioners, multi connected/commercial air conditioners (CITYMULTI, Power Multi, Mr. SLIM, etc.), multi connected/commercial air conditioners (chillers), multi connected/commercial air conditioners (variable frequency refrigerators CoolMulti), total heat exchangers, ventilation equipment Lossnay, small compressors.
Imaging equipment
DLP rear projection display wall, multimedia data projector, Diamond Vision LED display system, large size public LCD, desktop display, thermal sublimation printer.
Print image sensing
Thermal print head/contact image sensor.
Semiconductor · Device
Power device, microwave RF optical device/optical module.
Other products
Environmental information system, solar power generation system, regenerative braking, air jet dryer, comprehensive document management system ManedgeLeader, visual energy saving, other products.
Conclusion
The best of the industrial robotic bodies are European products, with KUKA at the top.
When the four major brands entered the Asian market, the quality of ABB's localized machines declined, and the CP value of Japan's YASKAWA and FANUC was higher compared to that of European and American products, which was more in line with customer demand in China.
Nowadays, robot manufacturers usually prefer to cooperate with well-known automobiles brands, such as Fosse Motors only uses KUKA, GM mainly uses FANUC, European brands prefer ABB, etc., which is closely related to the strategic adjustment of the four major brands of the industry.
All four brands started out in the robotics industry chain related business, such as ABB and YASKAWA Electric engaged in power equipment motor business, FANUC research CNC systems, KUKA initially engaged in welding equipment.
They have become the world's leading integrated industrial automation company because they have mastered the technology of the robot body and its core components, and have invested in research that has led to integrated development.
Regardless of historical reasons or cultural influences, we can see from the products of these four main robotics companies that companies choose different development paths in the face of market changes, and who can go further will ultimately be determined by the market.