1. Terex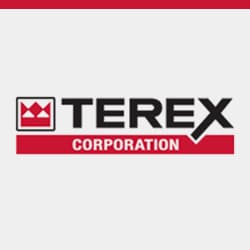 Country: USA
Founded: 1933
About the company:
Terex is a diversified global manufacturer of lifting and material handling equipment, including two business sectors: aerial platforms and material handling.
The company provides reliable customer driven solutions for a variety of commercial applications, including construction, infrastructure, quarrying, mining, freight, transportation, oil refining, energy and utilities industries.
Since its establishment in 1986, Terex has undergone significant changes, achieving net sales of 7.1 billion dollars in 2013.
As Terex expands its operations, its business scope is increasingly globalized.
Terex's products are produced in North and South America, Europe, Australia and Asia, and sold all over the world.
Terex is expanding its business globally and paying more attention to developing markets, such as China, India, Brazil, Russia and the Middle East.
Since the establishment of a joint venture in China in 1988, Terex has been focusing on business expansion in China, and has successively established a number of wholly-owned and joint ventures in Baotou, Changzhou, Shanghai, Quanzhou and Zhangzhou.
At present, Terex has 6 manufacturing plants in China (including Changqi, which holds a minority stake), the company's headquarters is in Beijing, there are regional offices in Shanghai, and more than 20 sales/service offices, with about 1600 employees.
Terex is a supplier partner of globally reliable and safe cattle products.
In terms of product standards and construction safety standards, Terex cooperates with the State Administration of Work Safety, the Ministry of Housing and Urban Rural Development and relevant industry standard setting agencies to participate in the formulation of relevant standards.
Terex actively provides high-tech, low-cost, green and environmental protection solutions for the construction of pillar industries such as China's industry, transportation and urban construction. The fourth 3200 ton Xiamen belt crane sold in China has successfully signed a contract with Shaanxi Chemical Construction, becoming another milestone for Terex and even the entire world crane industry.
Terex also emphasizes product localization and localization of research and development. Changzhou Factory has now made domestic Genie's full line products.
The export of Yangtze River cranes has increased significantly year on year.
Quanzhou Factory provides oil electric hybrid mobile material handling equipment popular with domestic users, and Zhangzhou Factory provides a variety of mobile port machines and other port equipment.
2. Sandvik
Country: Switzerland
Founded: 1862
About the company:
Sandvik is a high-tech global engineering group with about 37000 employees dedicated to improving customer productivity, profitability and sustainability.
The unique attainments in material technology, deep insight into the industry and customer production process, close cooperation with customers, and continuous investment in R&D have made Sandvik a global industry leader in the following fields.
Sandvik Group has four core business organizations, each responsible for its R&D, production and sales.
Sandvik Manufacturing and Processing Solutions
The world's leading manufacturer of metal cutting tools and tool systems.
The products are made of cemented carbide, diamond, cubic nitriding shed, special ceramics and other hard materials.
This business area also includes additive manufacturing and digital manufacturing.
The business areas also include additive manufacturing and digital manufacturing.
Sandvik Mine and Rock Technology
The world's leading supplier of equipment, drilling tools, spare parts, services and technical solutions for the mining and engineering industries, with applications covering bacterial rock drilling, rock cutting, loading and transportation, tunneling and quarries.
Sandvik rock treatment technology
The world's leading mining and engineering industry supplier of rock and ore processing equipment, drilling tools, spare parts, services and solutions, with applications covering crushing screening, crushing and demolition.
Sandvik Materials Technology
The world's leading material supplier provides advanced stainless steel and special alloy products for the demanding industry.
The product range is wide, including pipes, rods and strips, as well as industrial heating products and systems.
3. Metso Outotec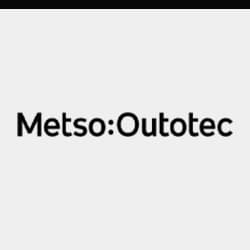 Country: USA
Founded: 1933
About the company:
Metso Outotec, a unique new company with professional technology in the field of mineral processing, metal processing and recycling, has officially started to operate.
Metso Outotec is headquartered in Finland and listed on the NASDAQ in Helsinki.
Metso Outotec has more than 15000 professional employees in more than 50 countries around the world, with a total sales contract of 4.2 billion euros in 2019.
The company provides customers with crushing and screening equipment for aggregate production, as well as equipment and solutions for mineral processing, metal smelting, chemical processing and metal and solid waste recycling.
Metso Outotec has outstanding service ability, global network, complete spare parts and wear parts product series, refurbished parts and professional services in the industry.
Metso Outotec has integrated the history of technology improvement, customer centered culture and service together, giving full play to the advantages of the two companies.
The benefits brought to industry customers and other stakeholders are also extraordinary: the supply capacity from ore bodies to metals, the global service network, and huge R&D investment enable the company to create sustainable technologies, thus bringing benefits to customers.
This merger provides the possibility to realize the benefits of both delivery and sales, cost synergy, and create a stronger platform for innovation, digital leadership and growth.
As two independent companies, Metso and Rhenium began to operate independently.
The merger of Metso Mining Machinery and Outotec has been completed, and the new company Metso Outotec was established on July 1, 2020.
At the same time, Metso Fluid Control became an independent listed company, named Rhenium Resistant, and began to operate.
4. Kleemann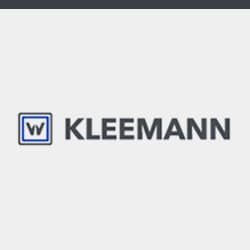 Country: Germany
Founded: 1857
About the company:
Kleemann has always been praised for its innovative strength and high-quality products.
It brings huge business benefits to professional users.
Kleemann Co., Ltd. is a member of Wittgen Group, which is an international operating company specializing in construction machinery.
It owns five famous brands, namely Wittgen, Vogler, Hummer, Craig Trowel and Penninghoff.
Its headquarters are located in Germany, and it has factories in Brazil, China and India.
The Group has 55 sales and service centers around the world, providing strong support for customers.
The history of Kleemann can be traced back to more than 150 years ago.
The first mobile crushing and screening equipment was already used in construction in the 1920s.
Since the mid-1960s, the company has devoted more and more energy to the production of fixed crushing and screening equipment.
By the mid-1980s,Kleemann has developed into one of the famous manufacturers of mobile equipment with crawler chassis.
The crushing and screening equipment of Kleemann Co., Ltd. has attracted much attention because it can bring significant commercial benefits to customers.
Technology, innovation, quality and service, the decisive factors for success, make Kleemann steamed bread stand out among many companies.
Ten years of experience in manufacturing fixed equipment has ensured its advantageous position in the market for mobile equipment.
The comprehensive and detailed solutions provided by these equipment can ensure that the whole construction process can be carried out reliably and smoothly.
5. XCMG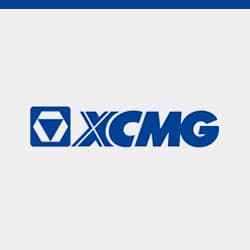 Country: China
Founded: 1943
About the company:
XCMG Construction Machinery Co., Ltd. (hereinafter referred to as XCMG) is an important member enterprise of Xuzhou Construction Machinery Group Co., Ltd. (hereinafter referred to as XCMG) with a long history and a core business.
It is a 100 billion level leading enterprise in China's construction machinery industry with a large scale, complete product varieties and series, relatively competitive, influential and national strategic position, and a loud business card of China's equipment manufacturing industry.
The company's predecessor traces back to the Eighth Route Army South Shandong Ordnance Factory, which was founded in 1943.
It is the founder and pioneer of China's engineering machinery industry, leading the industry to open an international precedent, and continuously contributing to the construction of major global projects.
At present, its business segments include XCMG Construction Machinery Co., Ltd. (hereinafter referred to as XCMG, stock code: 000425. SZ), which takes construction machinery business as the core and has been listed earlier in the industry, and mining machinery, concrete machinery, mining machinery, tower cranes, modern logistics, military civilian integration and other industrial segments that have not entered the listed companies.
It has jurisdiction over more than 60 mainframe, trade services and new business enterprises.
XCMG has actively implemented the "going global" strategy. Its product sales network covers more than 180 countries and regions.
It has established more than 300 overseas outlets around the world to provide users with all-round marketing services. Its annual export has exceeded 1.6 billion dollars.
Recently, XCMG's market share of 9 types of main engines and 3 types of key basic parts ranked first in China;
The export volume and total export volume of category 5 hosts continue to rank at the forefront of the domestic industry;
The sales volume of truck cranes and large tonnage rollers is among the top in the world.
The radiant "XCMG Gold" is blooming all over the world.
6. Keestract
Country: Belgium
Founded: 1996
About the company:
KEESTRACK GROUP, founded in 1996, is a manufacturer specializing in the production of crawler mobile crushing and screening equipment.
Its products are widely used in the production of sand and gravel aggregates, resource utilization of construction waste, mineral processing and slag recycling.
In 1996, Mr. Kees Hoogendoorn designed and produced a crawler mobile heavy screening equipment.
KEESTRACK's original concept has become today's industry standard.
KEESTRACK Group, headquartered in Belgium, has a research and development center in Austria, a wholly-owned factory in the Czech Republic, Italy, China and India, and a sales branch in the United States, Russia and South Africa. Its products sell well all over the world.
In 2007, KEESTRACK came to China and settled in Chuzhou, Anhui Province.
This is a wholly-owned enterprise invested by KEESTRACK Group in China.
It is also an enterprise with a wholly-owned production factory in China. The factory covers an area of 33,300 square meters and has more than 200 employees.
The Chinese factory is equipped with a complete production and assembly workshop, and has the strength to produce and assemble the full range of Kester models.
The quality of all products maintains professional standards, and complies with European safety and environmental protection standards.
The products of the Chinese factory mainly serve the Chinese market, while actively expanding overseas markets.
The products are exported to Australia, the Americas, Southeast Asia, Russia's Far East and other countries and regions.
In the future, KEESTRACK will continue to increase its investment in developing China's production lines, provide users with perfect products made in China, and supply them to the Chinese and overseas markets.
KEESTRACK has its own core technology and strong sustainable innovation ability.
The products manufactured and sold by KEESTRACK are technologically advanced, safe and environmentally friendly, and sell well all over the world.
7. SBM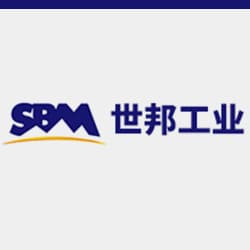 Country: China
Founded: 1987
About the company:
As a global leader in the crushing and grinding industry, Shibang Industrial Technology Group Co., Ltd. has always adhered to the same technology and quality, daring to innovate and pursuing excellence.
For a long time, Shibang Industry always takes strong production strength as the cornerstone of development, perfect R&D strength as the quality guarantee, and high-quality service system as the brand extension to build a more attractive mining machine brand and a more valuable mining machine brand in the world.
Since 1987, Shibang Industry has developed steadily in the field of mining machinery, gradually forming a perfect R&D, production, sales and service system, becoming a leader in the global mining machinery manufacturing industry, competing with international enterprises and competing in the world market.
It is estimated that the port mining machinery production base under construction by Shibang Industry can achieve an output value of 4 billion yuan every year.
After completion, the single plant will be able to influence the mining machinery production and manufacturing market pattern in the whole Asia region, even the world.
As of 2019, Shibang Industry and its affiliated enterprises have five mining machine production bases and one Henan Jiaozuo Xiuwu production base under construction, with a total production area of 1200000 square meters, which can better meet more needs of global customers in the future.
At present, the industrial marketing network of Shibang has spread to more than 70 countries and regions in Asia, Africa, Europe, the United States and Oceania, and has set up overseas offices in more than 30 countries.
Adhering to the R&D tenet of "independent innovation", the company's annual R&D investment accounts for more than 3% of the total sales.
Supported by CAD, Solidworks and other computer aided design systems and Ansys, matlab simulation analysis software and VCC, EasyBuoder8000 and other programming software, the company improves and optimizes every detail of product R&D, design and production and ensures the clarity, reliability and perfection of the scheme formulation.
The company integrates scientific research, technical services, marketing and production within the enterprise, enhances the enterprise's technological development and innovation capabilities, and improves the company's comprehensive competitiveness at home and abroad.
Shibang Industry has a perfect international trade system.
From international trade marketing promotion to international trade negotiation, from domestic one-stop negotiation service to localization service of dozens of foreign countries and regional offices, the Group's international trade market has developed steadily in developing countries and regions such as Asia, Africa and Latin America, and has successfully opened markets in developed countries and regions such as Europe, the United States and Australia.
Shibang Industriers firmly believe that the value of the brand not only stems from excellent products and good solution design, but also requires thoughtful and perfect pre-sales and after-sales technical services.
Therefore, Shibang Industry has built a team of nearly 100 technical engineers to solve a series of problems in the process of production line construction projects, including project consultation, on-site investigation, sample analysis, scheme design, installation and commissioning, and guidance and maintenance, so as to ensure that all links are well connected with customers and timely solve customers' needs.
8. Shanbao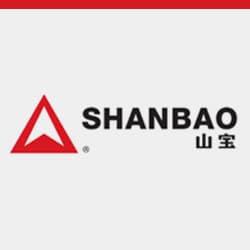 Country: China
Founded: 1946
About the company:
Shanghai Jianshe Road and Bridge Machinery Equipment Co., Ltd., founded in 1946, is a large enterprise in the world's mining and construction machinery industry with the "Shanbao" brand.
In 2011, the company became the holding company of Sandvik Group, established an open and effective technical cooperation and innovation system, and achieved rapid development in technology, sales, services and other fields.
The company's leading industries include crushing and screening equipment, cement building materials equipment and environmental protection equipment, and its well-known products include jaw crusher, cone crusher, impact crusher, sand maker, screening feeder, complete equipment and various spare parts.
Adhering to the company's mission of "improving the value of resources and making life better", we strive to provide high-quality products and services through continuous innovation.
The company has leading lean production facilities and perfect management system, passed the 1SO9001 quality management system certification, obtained the export product quality license and import and export enterprise qualification certificate.
High quality products and services enable Shanbao products to be sold throughout the country and exported to more than 100 countries and regions overseas.
The company is committed to continuous improvement, constantly improving product quality and brand reputation, building a domestic advanced and world famous crushing and screening equipment manufacturing base, and creating value for every customer.
9. Citic heavy industries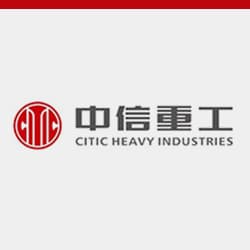 Country: China
Founded: 1954
About the company:
CITIC Heavy Industry, formerly known as Luoyang Mining Machinery Factory, is one of the 156 key projects built during the "First Five Year Plan" period and a domestic A-share listed company under CITIC Group.
After more than 60 years of construction and development, CITIC Heavy Industry has grown into a national innovative enterprise and high-tech enterprise, a backbone enterprise of heavy equipment in China, and a leading research and development and industrialization base of special robots in China.
CITIC Heavy Industry has built a manufacturing process system with 18500t free forging hydraulic unit as the core, forming a high-end heavy machinery manufacturing capacity that is leading in China and scarce in the world.
CITIC Heavy Industry fully implements and implements international standards and norms, actively responds to the "the Belt and Road" initiative, and has set up 8 overseas companies or offices and 7 spare parts service bases in countries along the "the Belt and Road", realizing the international layout of the whole process of research and development, manufacturing, marketing, services, etc.
The market has covered dozens of countries and regions along the "the Belt and Road".
CITIC Heavy Industry has actively grasped the opportunities brought by China's and global economic development, adhered to the development idea of "strategic leadership, innovation driven, and value enhancement", and built a new business model of "core manufacturing+comprehensive services".
The company accelerated the transformation from a heavy equipment manufacturing enterprise to a modern equipment manufacturing group with multi sector businesses, and the transformation from traditional kinetic energy to "traditional kinetic energy+new kinetic energy".
The company will devote themselves to building heavy equipment, key infrastructure, complete engineering, robot and intelligent equipment, and spare parts technology service industry sectors.
It is committed to becoming an advanced equipment manufacturing enterprise with global competitiveness and a listed company with investment value.
In the heavy equipment sector, the company's products and services cover many fields of basic industry, providing customers with high-end core host equipment and excellent overall industrial solutions.
In the key basic parts section, 1000 tons of refined molten steel, 600 tons of the largest ingot, 600 tons of the largest casting and 450 tons of the largest forging can be provided at one time;
It can produce large backup rolls, stands of wide and thick plate mills, rotors of million kilowatt steam turbine generators, tube plates of large pressure vessels with a maximum diameter of 8.5 meters, hydrogenation reactors and other cylindrical annular forgings, and its overall strength has reached the international advanced level.
In the complete engineering sector, the company focuses on large projects, cultivates large customers, occupies large markets, and serves many customers in countries and regions along the "the Belt and Road" around cement, mining, energy conservation, environmental protection, and energy and chemical industries.
In the robot and intelligent equipment sector, relying on the capital operation platform built on the market and taking Kaicheng intelligence as the core platform, it will build a domestic leading special robot research and development and industrialization base.
In the spare parts technical service sector, the company is committed to the supply of high-quality spare parts and exquisite technical services, and "be a good nurse and a good health care doctor" for the majority of online customers.
10. NMS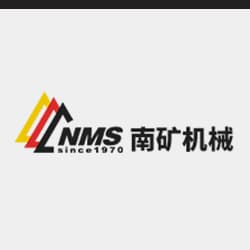 Country: China
Founded: 1970
About the company:
Nanchang Mining Machinery Group Co., Ltd., founded in 1970, is located in Meiling Scenic Area, Nanchang City, Jiangxi Province, China.
It is a scientific and technological enterprise engaged in research, engineering design, product development, equipment manufacturing, general contracting and production operation of mineral and aggregate processing technology.
Nanchang Mining Machinery Co., Ltd. has grown into a leading brand of domestic crushing and screening equipment and solutions.
Under the increasingly fierce global economic competition, Nanchang Mining Machinery Co., Ltd. has actively explored overseas markets, set up and prepared overseas branches in South Africa, Malaysia, Russia, Australia, India, the United States and Peru, and set up research and development centers in Sweden.
The end users are located in mines, hydropower, nuclear power, stone, building materials In the chemical industry and other industries, the equipment has been exported to more than 60 countries and regions, serving many of the world's top 500 enterprises.