Top Bearing Manufacturers
In my research, I came across several top bearing manufacturers known for their high-quality products, innovation, and reliability. Here, I am going to share some of the best bearing manufacturers in the market.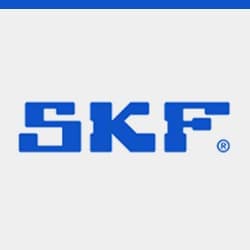 Country: Sweden
Founded: 1907
Products: Bearings, seals, lubricants
Number of Manufacturing Enterprises: 105;
Number of Employees: Approximately 38,748;
Number of Companies: Approximately 150;
About the company:
SKF, originally known as "Svenska Kullager-Fabriken," is commonly referred to as "SKF."
SKF is a well-known supplier of products, solutions, and services in the areas of bearings, seals, lubrication systems, and services. The company's products aim to reduce friction and enhance the efficiency, productivity, and sustainability of operations, making objects run faster, longer, cleaner, and safer. This aligns with SKF's vision of a world with reliable operations.
SKF has a global presence, operating in over 130 countries with 103 production sites, 15 technical centers, and more than 17,000 agents and dealer outlets worldwide.
SKF in China
SKF entered China in 1912 and has since transformed into a company driven by knowledge, technology, and data, with the mission of delivering reliable operations. The company operates in approximately 40 industries in China, including the automotive, wind power, railway, machine tool, healthcare, food and beverage, and papermaking sectors.
SKF leverages the successful experiences and knowledge gained by the company globally to drive its rapid development in China. The company is headquartered in Shanghai, with 17 production sites, 14 regional sales offices, 1 technology center, 1 Northeast Asia sub-center, and over 120 authorized channels.
Introduction to SKF Products
SKF provides over 20,000 types of standard bearings. In addition to rolling bearings, the SKF Group also manufactures linear bearings, sliding bearings, bearing housings, balls and roller screws, textile machinery components, retaining rings, machine tools, and various precision mechanical components.
With extensive experience in these fields, SKF possesses indispensable knowledge and expertise for the development, manufacture, and application of various advanced engineering products. This includes miniature bearings weighing only 0.003 grams, to gigantic bearings weighing up to thirty-four tons each.
Moreover, SKF also offers a range of bearing maintenance tools, lubricants, and bearing monitoring instruments (such as SKF bearing heaters, pullers, etc.), all designed to provide higher efficiency and worry-free operation for bearing users.
A flagship product of SKF is the Explorer series bearings. These bearings outperform any other brand on the market in terms of performance and lifespan, and exhibit superior design and usage capabilities. They are the result of years of meticulous research by a team of top scientists and engineers at the SKF Engineering and Research Center in the Netherlands.
SKF Explorer bearings can be identified by the "EXPLORER" engraving on the side of the outer ring and the "EXPLORER" emblem on the packaging, although the product number remains the same.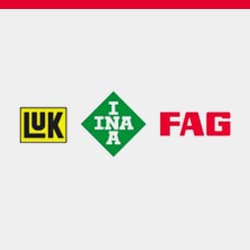 Country: Germany
Founded: 1883
About the company:
Full name of FAG: Fischer Aktien-Gesellschaft.
The FAG bearing brand was born from a genius inspiration. In 1883, Friedrich Fischer, in the small town of Schweinfurt in Germany, designed a special steel ball grinder, making it possible to produce completely spherical steel balls through the grinding process.
This invention is considered the cornerstone of the rolling bearing industry, and is the reason why FAG bearings have long been recognized as pioneers in rolling bearing technology.
Today, FAG bearings are a well-known brand in the machinery manufacturing, automotive, and aerospace industries. The brand has a presence in major industrial countries around the world through FAG bearing companies, branches, and sales agents.
Since 2001, FAG bearings have been a part of the Schaeffler Group and have played an active and crucial role in the aerospace, automotive, and industrial sectors of the group.
Together with INA bearing products, FAG bearings offer a comprehensive product line in the rolling bearing industry, catering to all applications in the production machinery, power transmission and railway, heavy industry, and consumer goods industries.
FAG bearings manufacture all types of ball and roller bearings with an outer diameter ranging from 3mm to 4.25m, including standard products based on samples and customized products based on the special requirements of customers.
FAG and INA Bearings provide customers with comprehensive and exceptional services and technical support, including inspection, maintenance, assembly, and disassembly of bearings and bearing systems.
As a forward-thinking enterprise, FAG Bearings has invested significant resources in research and development. The advanced simulation technology, testing equipment, and special material laboratory provide reliable support for the ongoing development and improvement of each production line and ensure the strong innovation capability of FAG bearings.
Features of FAG Bearings
High reliability, compact size, high load capacity, high precision guidance, low friction, heat resistance, low wear rates, easy installation, low lubricant consumption, minimal maintenance, easy procurement, and high cost-performance ratio. It is widely applied in various industries, taking over where other brands can't compete.
Notable examples include high-speed, high-precision main spindle bearings with higher limit speeds than any other brand. These excellent features are universally reflected in all FAG bearings, which have high limit speeds and load capacity.
FAG bearings is a specialized manufacturer of high-precision bearings, renowned worldwide for its cutting-edge technology. Its products are mainly used in the main spindles of machine tools and other industry sectors.
Especially, the latest X-life bearings from Schaeffler, characterized by high speed, high precision, and long service life, are among the most advanced bearing products and enjoy worldwide reputation.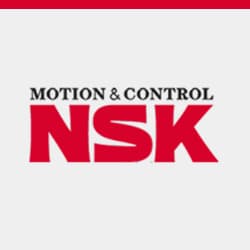 Country: Japan
Founded: 1916
About the company:
Since its inception in 1916, NSK has been a pioneering producer of bearings in Japan. Over the years, NSK has developed and supplied various types of bearings, making significant contributions to the growth of the industry and the advancement of machinery.
Today, NSK is a leading manufacturer of bearings in Japan and globally.
Additionally, NSK leverages its precision processing technology honed through the production of bearings to drive the development of its multi-faceted business, expanding into areas such as auto parts, precision mechanical products, and electronic application products.
In the early 1960s, NSK established a sales company in Ann Arbor, Michigan, and formally began to establish and operate overseas outlets. In 1970, a production base was established in the suburbs of Sao Paulo, Brazil, and later, new production bases were established in North America, Britain, and various Asian countries.
In 1990, NSK acquired UPI, which included the large European bearing manufacturer, RHP. This further solidified NSK's dominant position in the European market with its extensive production bases and sales outlets across the region.
Ensk Investment Co., Ltd., the Chinese headquarters of Seiko Co., Ltd., is responsible for managing the production technology and sales operations in Mainland China and Hong Kong.
Since the establishment of its Beijing office in 1992, NSK has established more than 30 production, research and development, sales companies and their subsidiaries throughout China.
In the future, NSK remains committed to reflecting market demands in its products by promptly responding to the needs of Chinese customers. The company takes pride in meeting customer needs and continuously strives to improve and surpass expectations.
Introduction to NSK Bearing Features
NSK's main product, bearings, are the foundation of the mechanical industry, often referred to as the "food of the mechanical industry". They effectively ensure the quality of all industrial products. NSK's exquisite rotating technology and high-precision positioning technology guarantee absolute reliability within the "sub-micron" range.
NSK's pursuit of "MOTION & CONTROL" contributes to global energy-saving movements and resource conservation through endless exploration of friction phenomena, continually improving rotation and operation efficiency.
NSK Bearing Featured Products: NSK's high-precision bearing series use materials like NSK's proprietary long-life bearing steel (Z steel), vacuum refined steel (VAR steel), and ultra-long life, high-reliability bearing steel (EP steel). The excellent precision processing technology significantly enhances the performance of machinery in various industries, contributing to energy and resource conservation.
Examples include the TAC02 and TAC03 series of thrust angular contact ball bearings used for supporting ball screws in electric injection molding machines, the TAC B series of high-precision thrust angular contact ball bearings for precision screw support, and the NSK double row cylindrical roller bearings used for high-speed, high-rigidity main spindles in machine tools, among others.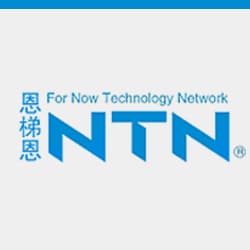 Country: Japan
Founded: 1918
NSK offers a wide range of products including:
Deep groove ball bearings
High-precision bearings
Self-aligning bearings
Bearings with seats
Flat ball bearings
Short cylindrical roller bearings
Linear guide bearings
Ball screw bearings
Miniature linear guide bearings
Alternating roller guide bearings
Compound rotary bushing bearings for forward bearings
Ball sliding group bearings
Cam-driven bearings.
About the company:
NTN is a leading comprehensive precision machinery manufacturer in the world. Founded in Japan in 1918, its headquarters are located in the West District of Osaka City.
NTN has 11 production offices, 25 business offices, and 3 research institutes in Japan and 20 wholly-owned manufacturing plants, 2 research institutes, and 48 business offices abroad.
The production, sales, and technology departments of NTN work closely together to expand and deepen their professional fields.
As the fifth-largest bearing manufacturer globally (following SKF in Sweden, FAG-INA in Germany, NSK in Japan, and TIMKEN in the United States), NTN offers a wide range of precision machinery products worldwide.
The precision machining technology and proprietary technology developed by NTN through its bearing production are now widely used to produce precision machinery for various industries. NTN's bearing products are produced using high-precision processing and testing technology with a resolution of 0.01 microns.
NTN bearings serve as the foundation for the development of machinery in all walks of life, from ordinary household appliances that require high performance and low cost to space rockets that require reliable operation in harsh environments.
NTN's bearing technology has reached a world-leading level of nanometer precision, reducing friction and improving energy efficiency. This level of precision, once considered extravagant, is now widely used in various industrial sectors such as aerospace, aviation, railways, automobiles, paper-making equipment, office equipment, and food machinery.
Introduction to the Features of NTN Bearings
The precision machining technology and unique proprietary technology of NTN have been developed and accumulated over a long period of bearing development, and are now widely used in the production of precision machinery for all fields. This is NTN's new hallmark of constantly creating new value.
NTN's various products are produced with high-precision machining and testing technology to the order of 0.01 micrometers. From everyday household appliances that require high performance at a low cost, to aerospace rockets that must still perform their bearing functions in harsh working environments, NTN bearings lay the foundation for the development of machinery in all sectors and for various applications.
Country: USA
Founded: 1899
Number of Employees: Approximately 27,000.
Company Scale: 66 factories in 27 countries;
About the company:
Timken, a global leader in tapered roller bearings, helps to improve the operating efficiency and reliability of equipment, machinery, and vehicles around the world through its expertise in metallurgy, tribology, and mechanical power transmission.
The vision set by Henry Timken to make the world run more effectively and reliably remains at the core of Timken's business today.
In the 1890s, Henry Timken, who was a coach manufacturer in St. Louis, Missouri, noticed that heavy freight carts had difficulty making sharp turns. To solve this issue, he developed a tapered roller bearing design that could withstand both radial and axial loads.
This design proved to be a great success, bringing several benefits to customers, including smoother operation, reduced maintenance and replacement costs, improved performance, and reduced cargo loss. Henry Timken soon realized that tapered roller bearings could improve equipment performance in many other applications.
In 1899, Henry Timken and his two sons, H.H. Timken and William Timken, founded the Timken Roller Bearing and Axle Company, laying the foundation for this global enterprise.
Over the years, Timken has achieved continuous success through its clear corporate vision, industry focus, advanced processes, and global expansion. The company has greatly expanded its product portfolio through innovation and acquisition and has won a high reputation for solving the world's most challenging problems, including those in space.
The automated mass production of bearings in the 1950s pushed Timken's production capacity and profits to new levels, but the company has never stopped improving. In 2014, Timken introduced the DeltaX program, a major investment aimed at accelerating product development and expanding product lines.
Timken entered the overseas market through a license agreement signed in the UK in the early 20th century and achieved large-scale overseas expansion in the 1960s and the following decades. Today, Timken serves customers and markets around the world through its global network.
Timken in China
Timken entered the Chinese market in 1992 and has since established a strong presence in the region. The company has not only built a strong business team but has also invested in building a world-class manufacturing base with production and service capabilities.
In Greater China, Timken has over 3600 employees and 14 offices in major cities across the country. The company also has 5 bearing manufacturing bases, 3 power transmission product manufacturing bases, 1 training center, and multiple logistics, engineering, and value-added industrial service centers to meet the needs of global customers, particularly Chinese customers.
In addition to its core Timken bearing products, the company's business in China now includes several industrial brands such as Carlisle, Lovejoy, PTTech, Torsion Control products, Groeneveld, BEKA, Diamond, Rollon, and H Fang. This broadened product and service offering reflects Timken's continuous expansion in the region.
Introduction to TIMKEN Products
Application Fields of TIMKEN Bearings: These bearings find use in automotive, railway, steel, machine tools, aircraft, construction machinery, agriculture, and other industrial fields. From disk drives to drills, dental drills to rolling mill bearings, wherever there is a wheel or axle rotating, Timken's products can enhance its performance.
The slogan "Where You Turn" has long been familiar to Chinese users, and is recognized by top manufacturers in the world, such as Boeing. As a world-leading manufacturer of advanced engineering bearings and alloy steel, TIMKEN steel is one of the world's highest quality clean steels. Even in the harshest environments, Timken bearings display superior performance, thanks to their unique raw material, TIMKEN bearing steel.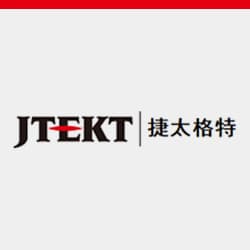 Country: Japan
Founded:2006
About the company:
JTEKT, the predecessor of which was Koyo and TOYODA, was founded in 1921 and 1941, respectively.
Koyo was founded by Shinichiro Ikeda in 1921 and was reorganized into "Koyo Seiko Co., Ltd." in 1935. Over the years, Koyo has grown to become a well-known bearing manufacturer, built on the production of bearings known as "the rice of industry." In the 1960s, Koyo began to research, develop, and produce automobile steering gear and other parts. In 1988, the company developed the world's first electric power steering gear (EPS) and achieved mass production, which was first mounted on the Suzuki minicar Cervo and marked the beginning of a new era of electric power steering.
TOYODA was originally the machine tool department of Toyota Motor and became an independent company in 1941 with customers all over the world. In addition to industrial machine tools, TOYODA was also involved in the production and sales of automobile steering gear and driving parts, covering a broad range of industries.
In 1998, the company started producing the electronic control four-wheel coupling ITCC, and in 2003, it acquired the TORSEN business unit of Bosch Automotive and began producing the TORSEN differential.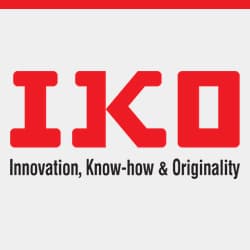 IKO Bearings stands for Innovation, Know-how, and Originality. Established in 1950, it is headquartered in Tokyo, Japan. IKO is the largest needle roller bearing manufacturer in Japan and one of the top three producers worldwide.
Introduction to IKO Bearing Features
IKO bearings, a registered trademark of NIPPON THOMPSON CO., LTD, is an industrial parts manufacturer driven by technology and development. As a specialist in the production of needle roller bearings and linear guides, it enjoys a prestigious reputation worldwide.
It is the longest-standing, most diverse, and highly specialized needle roller bearing manufacturer in Japan. Its products are extensively used in machine tools and numerous other industries.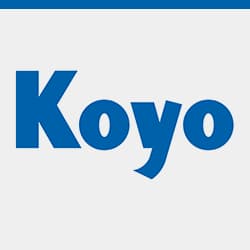 Founded in 1921, KOYO Bearing Koyo Seiko Co., Ltd. is a subsidiary of the JTEKT Group, employing 6,557 staff members.
The company operates eight main manufacturing plants in Japan, located in Tokyo, Nara, Hikida, Toyohashi, Takamatsu, Tokushima, and Kameyama. It also maintains numerous production bases and research institutes across Europe, Asia, and the Americas.
Introduction to KOYO Bearings
Koyo Seiko Co., Ltd. manufactures tens of thousands of high-precision, high-quality KOYO bearing series products. These products serve as optimal choices for critical components in various industries including aerospace technology, computer components, motors, high-speed trains, metro trains, industrial machinery, CNC lathes, high-precision machining tools, automotive, and steel industry.
The company's standing in the bearing industry: KOYO is one of the top four bearing manufacturing groups in Japan, recognized as a research and development focused company with world-leading production and control equipment.
Company Name: NACHI-Fujikoshi Corporation
Established: December 21, 1928
Capital: 13.3 billion yen
Total Sales: 1,446 billion yen (of which overseas sales are 45.5 billion yen)
Number of Group Companies: 48 (28 in Japan, 20 overseas)
Total Employees: 5,350 (of which 2,620 are in NACHI-Fujikoshi Corporation)
Introduction to NACHI Bearings
Operating with the philosophy of "Contributing to the development of manufacturing," NACHI-Fujikoshi excels in three main areas: machine tools, functional components, and materials. After 75 years of continuous growth and integrating various core technologies to foster research and development, the company's primary products now include cutting tools, machine tools, bearings, hydraulic equipment, robots for automated production, specialty steels, ultra-precision machinery for the IT industry, and their environmental systems.
With its main factory in Toyama, Japan, and production bases in North America, South America, Europe, and Asia, NACHI maintains permanent representative offices and sales points worldwide. This allows the company to swiftly and accurately grasp market trends and fulfill customer needs effectively.
NACHI has meticulously crafted the Quest series of high-performance, high-precision bearings, particularly ball screw support bearings. These products utilize unique raw materials, heat treatment, and manufacturing techniques.
In order to meet the market's demand for high-quality, diversified bearings, NACHI products feature high-speed operation, high-load capacity, durability, low torque, energy efficiency, low noise, low vibration, and self-lubrication.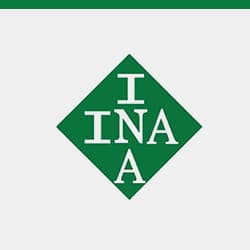 Company: Yuze INA Bearings (INA Bearings)
Headquarters: Herzogenaurach, near Nuremberg, Germany
Established: 1946
Founder: Dr. George Schaeffler, developer of needle and cage assembly technology
Today, it belongs to the German Schaeffler Group, along with FAG Bearing Company.
Since its establishment, the company has been a world leader in the field of needle bearings and quickly expanded from the original needle bearing field to a broad product range. Currently, the German INA Bearing Group has over 30 manufacturing plants, more than 30,000 employees worldwide.
INA Bearing Product Series
Various types of needle bearings, needles, inner rings, and cage assemblies; support and curve rollers; all types of short cylindrical bearings; housed bearings; thrust bearings; clutch bearings; combination radial-thrust bearings; full complement cylindrical roller bearings; various purpose linear, guide bearings; bearings specialized for textile machinery, and more.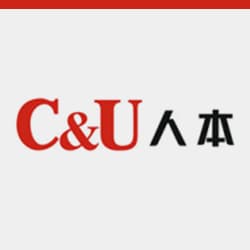 Country: China
Founded:1984
About the company: 
C&U is a professional bearing manufacturer with eight production bases located in Wenzhou, Hangzhou, Wuxi, Shanghai, Nanchong, Wuhu, Huangshi, and other cities. It produces over 30,000 types of bearings with inner diameters ranging from 1mm to 6000mm in outer diameter, with an annual output of nearly 1.5 billion sets.
The products are widely used in a range of industries, including automobiles, household appliances, motors, motorcycles, construction machinery, electric tools, agricultural and forestry machinery, textile machinery, industrial robots, wind power, medical equipment, and more. C&U provides reliable products and solutions for customers in more than 40 industries.
C&U has 76 sales teams, 131 bearing chain stores in China, and overseas companies in the United States, Germany, and Japan, forming a global marketing network that provides customers with convenient services. The company has a national recognized enterprise technology center, has passed the ISO17025 laboratory certification, and is a national recognized laboratory (CNAS).
The Technical Center has a team of bearing experts both domestically and internationally and has participated in the creation and revision of 39 national and industrial standards. The center has over 10,000 sets of detection, analysis, and test instruments, including 1,350 sets of precision instruments, capable of completing the detection, testing, and analysis of various bearings.
The professional design and simulation analysis system provides customers in various industries with systematic solutions, including application analysis, design selection, installation, and maintenance.
C&U is focused on the environment and employee health and safety and has fully passed the ISO14001 environmental management system and OHSAS18001 occupational health and safety management system certification. The company has systematized and structured environmental management and standardized occupational health and safety management, effectively improving the safety awareness of all staff and the management level of the enterprise.
C&U is actively adjusting its industrial structure and, with its strong technical research and development, refined management, high-quality products and services, is rapidly shifting from a capacity-oriented focus to a quality-oriented focus, continuously improving the company's comprehensive competitiveness, and is committed to becoming a trusted partner for both Chinese and foreign customers.
Adhering to the development concept of "integrity is the cornerstone, win-win is the driving force, and unity and cooperation is an ideal way", C&U is eager to cooperate sincerely with domestic and foreign merchants to advance hand in hand and create a better future.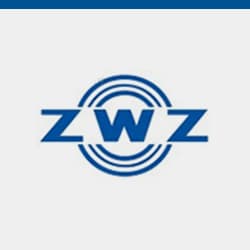 Country: China
Founded: 1938
About the company:
Wa Shaft Group boasts 9 manufacturing facilities both domestically and internationally, along with 10 business divisions and 26 wholly-owned and holding subsidiaries. The company is known for its two major bearing brands, ZWZ and KRW.
Adhering to international standards, Wa Shaft Group has the capability to produce over 20,000 kinds of bearings across ten categories, ranging from 20mm in inner diameter to 16m in outer diameter with varying accuracy levels. The bearings are primarily utilized in industrial equipment, rail transit, automobiles, new wind power sources, and specialized fields.
The company is equipped with a National Large Bearing Engineering Technology Research Center, a National Enterprise Technology Center, and a Bearing Testing Center. Additionally, it has research and development centers located in Europe and the United States, and has established innovative platforms for simulation calculation, materials, lubrication, and testing.
13. WANXIANG QIANCHAO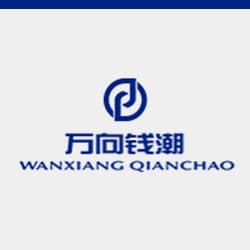 Country: China
Founded: 1969
About the company:
In 1994, Wanxiang Qianchao (000559) was listed on the Shenzhen Stock Exchange, producing a wide range of products including universal joints, transmission shafts, brakes, fuel tanks, and exhaust systems.
In 2016, the automobile universal joint assembly of Wanxiang Qianchao Co., Ltd. was recognized as a manufacturing demonstration enterprise, while the transmission shaft product of Wanxiang Qianchao Transmission Shaft Co., Ltd. and the automobile hub bearing unit of Zhejiang Wanxiang Precision Industry Co., Ltd. were awarded as a manufacturing and cultivation enterprise.
Wanxiang Qianchao has been dedicated to the research and development of auto parts, ranging from parts to components to system integration. The company specializes in production, serialization of products, and supply modularization.
Its products encompass universal joints, wheel hub units, bearings, automobile chassis and suspension systems, braking systems, transmission systems, exhaust systems, fuel tanks, engineering machinery parts and components, and other auto system parts and assemblies.
In conclusion, Wanxiang Qianchao is a leading independent supplier of auto system parts in China.
14. LYC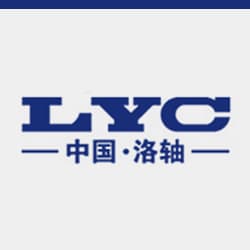 Country: China
Founded:1954  
About the company:
Luoyang LYC Bearing Co., Ltd. (referred to as Luoyang Shaft) was founded in 1954 and was one of the 156 key projects during China's "First Five Year Plan" period.
After over 60 years of growth and development, Luoyang Shaft has established itself as one of the leading comprehensive manufacturing enterprises in China's bearing industry. The company's production and marketing scale, as well as its support service capacity, are among the best in the industry and it holds several records in China's bearing industry.
Luoyang Shaft has a National Enterprise Technology Center, a National Key Laboratory, a Nationally Recognized Laboratory, an Academician Workstation, a Postdoctoral Research Workstation, and a High-Speed and Heavy-Duty Bearing Engineering Technology Research Center in Henan Province. Additionally, the company has a Bearing Product Quality Supervision and Inspection Center in Henan Province.
Luoyang Shaft has built a comprehensive research and development platform for bearings and is a leader in the industry in terms of research and development, manufacturing, testing, and quality control.
The company has independently developed the Rolling Bearing 3D CAD system RBDSver5.0 software, a bearing dynamics analysis software, and has imported Romax simulation analysis software. Luoyang Shaft has also been instrumental in the creation of several industry standards, including the Rolling Bearing Rotary Table Bearing, the National Standard Rolling Bearing Railway Freight Car, Passenger Car, and Locomotive Bearings, and the National Standard Rolling Bearing Wind Turbine Generator Set Yaw, Variable Awards, and Spindle Bearings.
The company has taken part in several national scientific research projects, including the "863 Plan", "Major Science and Technology Special Plan", and the "Science and Technology Support Plan".
Luoyang Shaft has received certifications from ISO9001, ISO14001, TS16949, CRCC, OHSAS (Oussas) 18001, Jianheng, AAR in the United States, AS9100C in France, GL in Germany, and other domestic and foreign institutions.
The company's product line encompasses nine types and over 20,000 kinds of bearings, with sizes ranging from 10mm inner diameter to 13.5m outer diameter.
Luoyang Shaft has core technologies in bearings for rail transit vehicles and special bearings for major equipment. Its products are widely utilized in the fields of wind power generation, rail transit, automobiles and motorcycles, mining and metallurgy, engineering machinery, machine tool motors, industrial gearboxes, medical equipment, port machinery, and ships.
The company has established a parallel marketing model with its sales headquarters, business divisions, subsidiaries, and manufacturers. It has 48 regional sales representative offices and nearly 300 sales agents across the country, creating a marketing system where regional and industrial marketing are carried out simultaneously and local representative offices and dealers grow in coordination.
In the international market, Luoyang Shaft has subsidiaries or offices in the United States, India, Vietnam, and other countries. Its products are exported to over 70 countries and regions, such as the United States, Germany, Italy, Australia, South Korea, India, and Vietnam.
Luoyang Shaft has always been closely following the strategic emerging industries that the country is focusing on cultivating and developing.
The company is actively developing "four high products" to support high-end equipment, continuously optimizing and upgrading its product structure, and transforming its development mode with an open and flexible mindset. This has allowed for the company's leapfrog development and made a significant contribution to the revitalization of the national bearing industry and building a powerful equipment manufacturing country.
Factors to Consider When Choosing a Manufacturer
When I'm looking for the best bearing manufacturer, there are several factors that I consider. In this section, I will discuss the important factors, including Quality, Reputation, Technical Support, Pricing, and Delivery Time.
Quality
In my experience, the quality of the bearings is one of the most important factors to take into account. High-quality bearings are made from superior materials and constructed well, which ensures their durability and reliability. Additionally, bearings with better quality are less likely to fail or require maintenance. When evaluating the quality, I pay attention to the following parameters:
Material used
Tolerance levels
Manufacturing processes
Reputation
Another factor I consider is the reputation of the bearing manufacturer in the industry. A company with a solid track record and positive customer feedback signals that they have produced reliable and satisfactory bearings in the past. By choosing a reputable manufacturer, I minimize potential risks that could arise from low-quality products.
Technical Support
I also prioritize manufacturers who provide excellent technical support. This includes their ability to offer guidance in selecting the right bearing for my specific application, and respond promptly to any inquiries or issues that may arise during the lifespan of the bearings. Good technical support ensures I receive the best possible service and assistance from the manufacturer.
Pricing
Of course, I also take into account the pricing of the bearings when selecting a manufacturer. It's crucial to find a balance between cost and quality, as solely focusing on the cheapest option could lead to inferior product performance. I compare prices from various manufacturers and ensure that the bearings being offered are worth the cost, considering their quality and reliability.
Delivery Time
Finally, I consider the delivery time offered by the bearing manufacturer. In many cases, timely delivery is crucial to ensure that projects stay on schedule and to minimize downtime. Manufacturers that can commit to shorter lead times and provide accurate delivery estimates are generally more reliable and better equipped to meet my needs.
By taking into account these factors – Quality, Reputation, Technical Support, Pricing, and Delivery Time – I can choose the most suitable bearing manufacturer to meet my specific needs and requirements.