1. SKF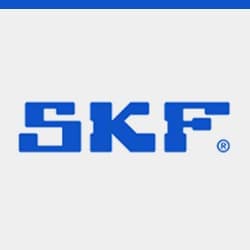 Country: Sweden
Founded: 1907
Products: Bearings, seals, lubricants
About the company:
SKF is a world-renowned supplier of products, solutions and services in the fields of bearings, seals, lubrication systems and services.
In a more effective, productive and sustainable way, it can reduce friction, make objects run faster, longer, cleaner and safer, and realize Skyward's vision – a world of reliable operation.
SKF operates in more than 130 countries, with 103 production bases, 15 technical centers, and more than 17000 agents and dealer outlets worldwide.
SKF in China
SKF entered China in 1912 and has evolved into a knowledge, technology and data driven company with the mission of delivering reliable operation.
SKF is involved in about 40 industries in China, including automobile, wind power, railway, machine tool, medical treatment, food and beverage, paper making, etc.
By combining the successful experience and knowledge gained by SKEFL Group in different industries around the world, SKEFL has achieved rapid development in China.
At present, SKF is headquartered in Shanghai in China, with 17 production bases, 14 regional sales offices, 1 technology center, 1 Northeast Asia sub center and more than 120 authorized channels.
2. FAG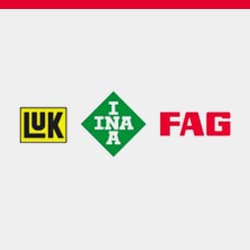 Country: Germany
Founded: 1883
About the company:
FAG bearing brand also originated from the inspiration of a genius.
As early as 1883, in the small town of Schweinfurt in Germany, Friedrich Fischer designed a special steel ball grinder, which made it possible to produce completely spherical steel balls using the grinding process.
The invention is considered as the cornerstone of the rolling bearing industry.
This is also the reason why FAG bearing has been recognized as the pioneer of rolling bearing technology for a long time.
Today, FAG bearing has become a well-known brand in the machinery manufacturing industry, automobile industry and aerospace technology.
In the world's major industrial countries, there are FAG bearing companies, branches and sales agents.
Since 2001, FAG bearings have become a part of Schaeffler Group and played an active and important role in the aerospace, automotive and industrial fields of the Group.
Combined with INA bearing products, FAG bearing has a complete product outline in the rolling bearing industry.
It covers all applications in production machinery, power transmission and railway, heavy industry and consumer goods industries.
FAG bearings produce all kinds of ball bearings and roller bearings with an outer diameter from 3mm to 4.25m, including standard products based on samples and non-standard products based on special requirements of users.
FAG Bearing and INA Bearing jointly provide customers with a series of comprehensive and perfect services and technical support, including: inspection, maintenance, assembly and disassembly of bearings and bearing systems.
As a forward-looking enterprise, FAG Bearing has also invested a lot of money in research and development.
The modern simulation technology, testing equipment and special material laboratory provide reliable support for the continuous development and improvement of each production line, and also provide guarantee for maintaining the strong innovation ability of FAG bearings.
3. NSK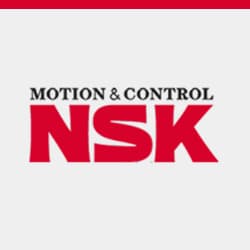 Country: Japan
Founded: 1916
About the company:
Since NSK began to produce bearings in Japan in 1916, as a pioneer of bearings in Japan, NSK has developed and provided various bearings, making great contributions to the development of industry and the progress of machinery.
At present, NSK ranks first in the field of bearings in Japan and also in the world.
In addition, NSK also makes use of the precision processing technology tempered from the production of bearings to promote the development of a multi-directional business through its long march into the fields of auto parts, precision mechanical products, electronic application products, etc.
NSK set up a sales company in Ann Arbor, Michigan, the United States in the early 1960s, and formally started to establish and operate overseas business outlets.
In 1970, a production base was established in the suburb of Sao Paulo, Brazil. Later, new production bases were opened in North America, Britain and Asian countries.
In addition, in 1990, NSK acquired UPI, which owns RHP, a large bearing manufacturer in Europe.
NSK's production bases and sales outlets across the European market are further consolidating NSK's dominant position in the European market.
Ensk Investment Co., Ltd. is the Chinese headquarters of Seiko Co., Ltd., which is fully responsible for the production technology sales operations in Chinese Mainland and Hong Kong.
Since the establishment of the Beijing office in 1992, NSK has set up more than 30 production, research and development, sales companies and their subsidiaries in China, all over China.
In the future, we will, as always, reflect the market demand on the products as soon as possible according to the needs of Chinese customers, and take meeting customer needs as our own responsibility to surpass ourselves and surpass the future.
4. NTN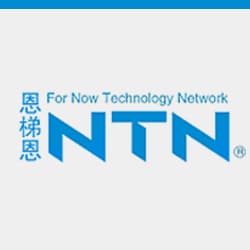 Country: Japan
Founded: 1918
Products: Deep groove ball bearing, high-precision bearing, self-aligning bearing, bearing with seat, flat ball bearing, short cylindrical roller bearing, linear guide bearing, ball screw bearing, miniature linear guide bearing, alternating roller guide bearing, compound rotary bushing bearing for forward bearing, bearing ball sliding group, bearing cam driven bearing.
About the company:
NTN is one of the world's comprehensive precision machinery manufacturers. Founded in Japan in 1918, the company is headquartered in the West District of Osaka City.
There are 11 production offices, 25 business offices and 3 research institutes in Japan.
It has 20 wholly owned manufacturing plants, 2 research institutes and 48 business offices abroad.
The production, sales and technology departments of NTN have made great efforts to expand and deepen their own professional fields, while organically combining with each other.
As the fifth largest bearing manufacturer in the world (the top four are SKF bearings in Sweden, FAG-INA bearings in Germany, NSK bearings in Japan, and TIMKEN bearings in the United States), NTN bearings are comprehensive precision machinery manufacturers worldwide.
NTN's precision machining technology and unique proprietary technology were accumulated and developed on the basis of developing bearings, and are now widely used to produce precision machinery for use in all fields.
NTN's various bearing products are produced by high-precision processing and testing technology with the unit of 0.01 microns.
From ordinary household appliances that require high performance and low cost to space rockets that require normal play of their bearing functions in harsh working environments, NTN bearings (NTN bearings) have laid a foundation for the development of machinery in all walks of life and for all purposes.
NTN bearings are now widely used to produce precision machinery for use in all fields.
In order to reduce friction coefficient and improve energy efficiency, NTN bearing technology has reached the world's only nanometer level precision of nanometer unit size.
This kind of precision, which used to be extravagant, has now been used in various fields of industrial sectors such as orbital satellites, aviation, railways and automobiles, paper making equipment, office equipment and food machinery.
5. Timken
Country: USA
Founded: 1899
About the company:
In the field of tapered roller bearings, Timken helps improve the operating efficiency and reliability of equipment, machinery and vehicles around the world by virtue of its profound knowledge in metallurgy, tribology and mechanical power transmission.
To this day, the enterprise vision set by Mr. Henry Timken to make the world run more effectively and reliably is still the core of Timken's business.
In the 1890s, Henry Timken, as a coach manufacturer in St. Louis, Missouri, found that it was very difficult for heavy freight carts to make sharp turns.
To solve this problem, he adopted a tapered roller bearing design that can withstand radial (weight) and axial (lateral reaction) loads.
The results of this application are very exciting and bring many benefits to customers.
First of all, this application can make the carriage run more smoothly and reduce maintenance and replacement costs.
In some cases, bearings can also improve the performance of carriages, thereby reducing the number of steeds used.
More importantly, smoother turns reduce the chance of losing cargo.
Henry Timken always considered the interests of customers, and soon found that in many other applications, tapered roller bearings can also improve equipment performance.
Henry Timken and his two sons, H.H.Timken and William Timken, founded the Timken Roller Bearing and Axle Company in 1899, which has laid the foundation for this global enterprise driving the world.
Over the years, Timken has helped customers achieve continuous success with its clear corporate vision, industry focus, advanced processes and global expansion.
Since 1899, Timken has continuously promoted global industrial development.
Henry Timken's taper roller bearing patent is the basis for Timken's development.
Since 1899, Timken has greatly expanded its product portfolio through innovation and acquisition, and won a high reputation by solving the severe problems of the earth and even space.
In the 1950s, automated mass production of bearings has reached a new speed, pushing Timken's production capacity and profits to a new level, but Timken has never stopped improving.
In 2014, Timken introduced the DeltaX program, a major investment aimed at accelerating product development and expanding product lines.
As early as the early 20th century, Timken entered the overseas market through the license agreement signed in the UK, and then achieved large-scale overseas expansion in the 1960s and the following decades.
Today, Timken provides services to customers and markets around the world through its global network.
Timken in China
Timken entered the Chinese market in 1992.
In China, Timken has not only established a strong business team, but also invested in building a manufacturing base with world production or service capabilities.
At present, in Greater China, Timken has more than 3600 employees, 14 offices at all levels in major cities across the country, 5 bearing manufacturing bases, 3 power transmission product manufacturing bases, 1 training center and multiple logistics, engineering and value-added industrial service centers to meet the needs of global customers, especially Chinese customers.
With the continuous expansion of the company's product and service scope, in addition to Timken bearing products, the company's current business in China also includes a number of industrial brands, such as Carlisle, Lovejoy, PTTech, Torsion Control products, Groeneveld, BEKA, Diamond, Rollon and H Fang.
6. Jtekt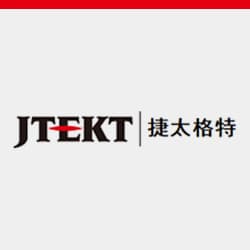 Country: Japan
Founded:2006
About the company:
The predecessor of JTEKT is Koyo, which was founded in 1921, and TOYODA, which was founded in 1941.
Koyo was founded in 1921 by Shinichiro Ikeda and reorganized into "Koyo Seiko Co., Ltd." in 1935.
Based on the production of bearings known as "the rice of industry", it has become a well-known bearing manufacturer after decades of development.
In the 1960s, Koyo started the research, development and production of automobile steering gear and other parts.
In 1988, it successfully developed the world's first electric power steering gear (EPS) and achieved mass production.
It was mounted on the Suzuki minicar Cervo, which opened a new era of electric power steering.
TOYODA, formerly the machine tool department of Toyota Motor, became an independent company in 1941, with customers all over the world.
In addition to industrial machine tools, Toyota Industrial Machinery Co., Ltd. is also engaged in the production and sales of automobile steering gear and driving parts, with a broad and in-depth industrial field.
In 1998, it began to produce the electronic control four-wheel coupling ITCC.
In 2003, it acquired the TORSEN business unit of Bosch Automotive and began to produce the TORSEN differential.
7. C&U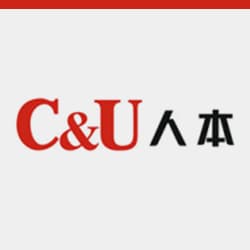 Country: China
Founded:1984
About the company: 
C&U is a professional bearing manufacturer. It has eight bearing production bases in Wenzhou, Hangzhou, Wuxi, Shanghai, Nanchong, Wuhu, Huangshi and other places.
It produces more than 30000 kinds of bearings from 1mm in inner diameter to 6000 mm in outer diameter, with an annual output of nearly 1.5 billion sets.
The products are widely used in automobile, household appliances, motors, motorcycles, construction machinery, electric tools, agricultural and forestry machinery, textile machinery, industrial robots, wind power, medical equipment and other industries, providing reliable products and solutions for customers in more than 40 industries.
C&U has 76 sales teams, 131 bearing chain stores in China, and overseas companies in the United States, Germany and Japan, forming a global marketing network that can provide customers with more convenient services.
C&U has a national recognized enterprise technology center, passed the ISO17025 laboratory certification, and is a national recognized laboratory (CNAS).
The Technical Center has gathered bearing experts at home and abroad, participated in the formulation and revision of 39 national and industrial standards, and obtained 1688 authorized inventions and patents.
The center has more than 10000 sets of various detection, analysis and test instruments, including 1350 sets of precision instruments, which can complete the detection, test and analysis of various bearings.
The professional design and simulation analysis system provides customers in various industries with systematic solutions such as application analysis, design selection, installation and maintenance.
Focusing on the environment and employee health and safety, the company has fully passed the ISO14001 environmental management system and OHSAS18001 occupational health and safety management system certification, systematized and structured environmental management, standardized occupational health and safety management, and effectively improved the safety awareness of all staff and the management level of the enterprise.
C&U is actively adjusting the industrial structure. Relying on strong technical research and development strength, refined management, high-quality and reliable products and services, the company is rapidly changing from a capacity scale oriented to a quality benefit oriented direction, making the enterprise's comprehensive competitiveness continuously improved, and is committed to becoming a trusted partner for Chinese and foreign customers.
Based on the development concept of "integrity is the cornerstone, win-win is the driving force, and unity and cooperation is an ideal way", C&U is willing to sincerely cooperate with domestic and foreign merchants to advance hand in hand and create a better future.
8. ZWZ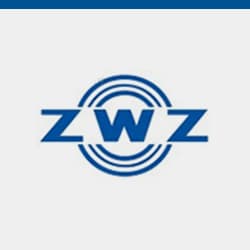 Country: China
Founded: 1938
About the company:
Wa Shaft Group has 9 manufacturing bases at home and abroad, 10 business divisions and 26 wholly-owned and holding subsidiaries.
Wa Shaft Group has two major bearing brands, ZWZ and KRW. The company adopts international standards and can produce more than 20000 kinds of bearing products in ten categories from 20mm in inner diameter to 16m in outer diameter with various accuracy levels.
The products are mainly used in industrial equipment, rail transit, automobile vehicles, new wind power sources and special fields.
Wa Shaft Group has a national large bearing engineering technology research center, a national enterprise technology center, and a bearing testing and testing center.
It also has European research and development centers and American research and development centers overseas, and has established technological innovation platforms for simulation calculation, materials, lubrication, testing, and so on.
Wa Shaft Group has a national large bearing engineering technology research center, a national enterprise technology center, and a bearing testing and testing center.
It also has European research and development centers and American research and development centers overseas, and has established technological innovation platforms for simulation calculation, materials, lubrication, testing, and so on.
9. WANXIANG QIANCHAO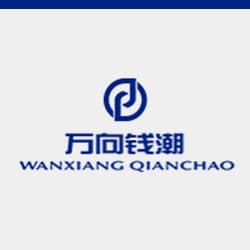 Country: China
Founded: 1969
About the company:
In 1994, Wanxiang Qianchao (000559) was listed and traded in Shenzhen Stock Exchange, producing universal joints, transmission shafts, brakes, fuel tanks, exhaust systems and other products.
In 2016, the automobile universal joint assembly of Wanxiang Qianchao Co., Ltd. was awarded the manufacturing demonstration enterprise, the transmission shaft product of Wanxiang Qianchao Transmission Shaft Co., Ltd., and the automobile hub bearing unit manufacturing and cultivation enterprise of Zhejiang Wanxiang Precision Industry Co., Ltd.
Wanxiang Qianchao has been committed to the R&D and manufacturing of auto parts, from parts to components to system integration, production specialization, product serialization and supply modularization;
The products cover universal joints, wheel hub units, bearings, automobile chassis and suspension systems, braking systems, transmission systems, exhaust systems, fuel tanks, engineering machinery parts and components, and other auto system parts and assemblies.
It is a large independent auto system parts supplier in China.
10. LYC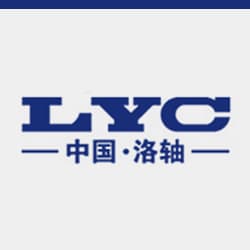 Country: China
Founded:1954  
About the company:
Luoyang LYC Bearing Co., Ltd. (hereinafter referred to as Luoyang Shaft), founded in 1954, is one of the 156 key projects during the "First Five Year Plan" period in China.
After more than 60 years of construction and development, the current production and marketing scale and supporting service capacity are among the top comprehensive manufacturing enterprises in China's bearing industry, and they still maintain a number of records in China's bearing industry.
LYC has a nationally recognized enterprise technology center, a national key laboratory, a nationally recognized laboratory, an academician workstation, a postdoctoral research workstation, a high-speed and heavy-duty bearing engineering technology research center in Henan Province, and a bearing product quality supervision and inspection center in Henan Province.
It has built a perfect bearing research and development experimental platform, and is in an advanced position in the industry in bearing research and development, manufacturing, testing, and testing.
LYC independently developed the rolling bearing 3D CAD system RBDSver5.0 software with independent intellectual property rights, bearing dynamics analysis software, and imported Romax simulation analysis software.
The industry standard Rolling Bearing Rotary Table Bearing, the national standard Rolling Bearing Railway Freight Car, Passenger Car and Locomotive Bearings, and the national standard Rolling Bearing Wind Turbine Generator Set Yaw, Variable Awards and Spindle Bearings have been drafted and formulated successively.
A number of scientific research projects undertaken by the Company have been included in the National "863 Plan", "Major Science and Technology Special Plan", "Science and Technology Support Plan", etc.
LYC has successively passed ISO9001, ISO14001, TS16949, CRCC, OHSAS (Oussas) 18001, Jianheng, AAR in the United States, AS9100C in France, GL in Germany and other domestic and foreign institutions.
The product series covers nine types, more than 20000 kinds, and the product size range is from 10mm inside diameter to 13.5m outside diameter.
It has core technologies such as bearings for rail transit vehicles and special bearings for major equipment.
Its products are widely used in wind power generation, rail transit, automobiles and motorcycles, mining metallurgy, engineering machinery, machine tool motors, industrial gear boxes, medical equipment, port machinery and ships.
LYC has established a parallel marketing model with the sales headquarters, business divisions, subsidiaries and manufacturers.
There are 48 regional sales representative offices and nearly 300 sales agents all over the country, forming a marketing system where regional and industrial marketing are carried out simultaneously and local representative offices and dealers develop in coordination.
In the international market, the company has subsidiaries or offices in the United States, India, Vietnam and other countries, and its products are exported to more than 70 countries and regions such as the United States, Germany, Italy, Australia, South Korea, India and Vietnam.
LYC has always been closely following the strategic emerging industries that the country focuses on cultivating and developing, actively developing "four high products" supporting high-end equipment, continuously promoting the optimization and upgrading of product structure, accelerating the transformation of development mode with an open and flexible mind, achieving leapfrog development of enterprises, and making due contributions to the revitalization of national bearing industry and building a powerful equipment manufacturing country!