What is rebar?
Rebar is the common name of Hot Rolled Ribbed Bar.
The grade of ordinary hot-rolled steel bar consists of HRB and the minimum yield point of the grade.
H, R and B are the first letters of hot rolled, ribbed and bars respectively.
Hot rolled ribbed bars are divided into three grades: Grade II HRB335 (old brand No. 20MnSi), grade III HRB400 (old grade No. 20MnSiV, 20MnSiNb, 20mnti) and grade IV HRB500.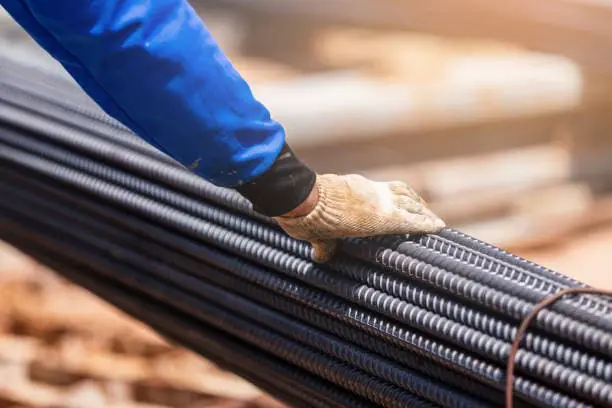 How to calculate the weight of rebar?
The weight calculation formula of rebar is:
W = 0.00617 * d * d (d = section diameter mm) unit: kg/m
Rebar Weight Calculator
According to national standards, rebar can be delivered according to theoretical weight or actual weight.
In fact, the market tends to deliver goods by theoretical weight rather than actual weight.
Therefore, it is of great practical significance to master the accurate theoretical weight calculation method.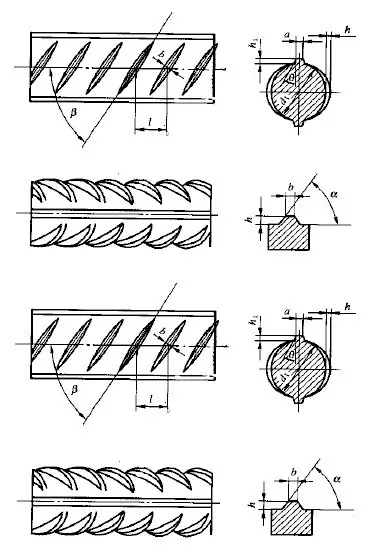 There is a misunderstanding in the theoretical weight calculation of rebar, that is, the calculation methods of rebar with different grades and different rolling methods are different.
In fact, the weight calculation formulas of grade II deformed steel bar (HRB335), grade III deformed steel bar (HRB400) or grade IV deformed steel bar (HRB500), hot rolled deformed steel bar or cold rolled deformed steel bar, ordinary deformed steel bar or seismic deformed steel bar are consistent.
You can use the rebar weight calculator below to calculate the rebar weight.
Dia.
Weight
kg/m
6
0.22
6.5
0.261
8
0.395
10
0.617
12
0.888
14
1.21
16
1.58
18
2
20
2.47
22
3
25
3.86
28
4.837
32
6.31
36
7.99
40
9.87