Top Machine Tool Companies in the USA
Here are some of the top American machine tool brands.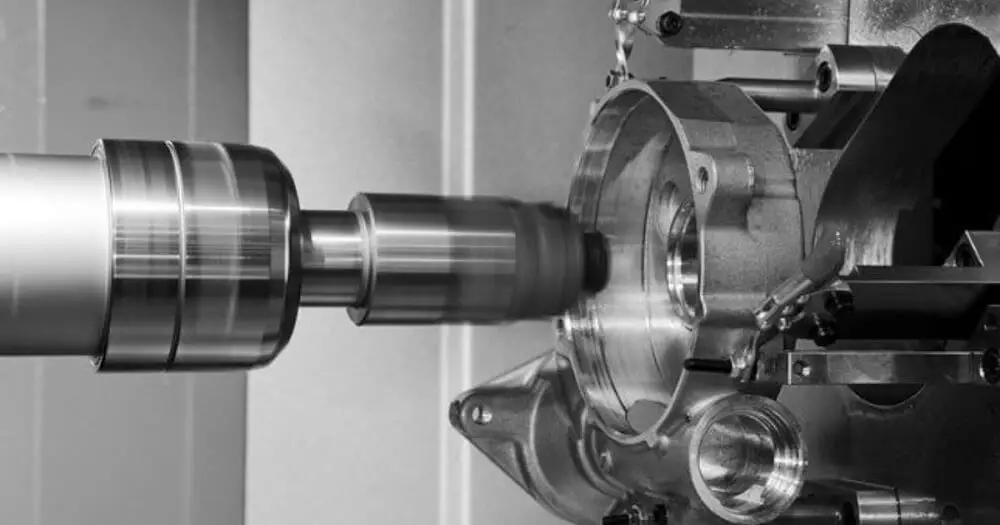 01 MAG
The leading machine tool and automation systems company, MAG, provides its customers with a comprehensive range of custom machining solutions for the durable goods industry. The company boasts well-known brands such as Berliner, Cincinnati, Krauss Wheelock, Axelrod, Fado, Giddings-Lewis, Heatherup, Hönsberg, Wheelock Pleasure and Witsch Frank.
MAG is renowned for its perfect process technology and bespoke production solutions and is used in various industries including aerospace, automotive, heavy machinery, oilfield, rail transportation, solar energy, fan production and general processing. The company has established multiple production and technical support facilities worldwide, offering a broad range of products and technologies, including turning, milling, hobbing, grinding, honing, system integration, composite machining, maintenance, industrial control systems and software, tools, and oils, and core components.
As a leading supplier of production line systems, MAG is dedicated to providing customers with complete processing solutions tailored to their needs for high-volume production of various engine components. By analyzing the entire manufacturing chain, MAG can provide a comprehensive solution to increase overall productivity, improve efficiency, and reduce production costs.
MAG has successfully supplied Ford with the world's largest cylinder head line, consisting of two agile machining systems with an annual capacity of 1.3 million aluminum cylinder heads. The line includes 54 SPECHT high-efficiency CNC machining centers for initial machining processes, and four systems with 172 SPECHT machining centers for finishing. The connection between the machine and processing unit is made with truss robots and rollers, and assembly auxiliary, washing machines, and measuring and inspection devices are integrated into the flexible production.
02 Haas
Haas Automation is one of the largest CNC machine tool manufacturers in the world, with its only manufacturing facility located in Oxnard, California, covering over 100,000 square meters. The company produced over 12,500 units of Haas CNC machines in 2006. Gene Haas, the founder of Haas Automation, set the industry standard for high-quality and high-value CNC processes when he introduced the Haas VF-1 vertical machining center. The Haas machine range includes 60 models, from small office milling machines to large VS-3s, to meet different needs.
Haas vertical machining centers feature high-performance vector-driven spindles with high-torque brushless servo motors on all axes and robust casting structures. They are available in a variety of configurations, including 40- and 50-tapered gear-driven models for heavy-duty cutting and SS models with direct-drive coaxial spindles for high-speed machining.
The Haas TM series of CNC tool milling machines are cost-effective and the ideal choice for transitioning from manual to CNC machining. The series includes Haas' patented intuitive programming system, which makes it easy to set up and operate the machines, even without knowledge of G code.
Each Haas machine offers the features and performance you need, making it a worthwhile investment that provides unparalleled utility, flexibility, and high throughput.
03 Gleason
Founded in 1865, Gleason is a world-renowned leader in gear technology. Their products and services include machine tools, gear finishing and inspection, global technical support, cutting tools, fixtures, spare parts replacement, field service, application development services, gear design and inspection software, project training, engineering support, and machine tool rebuild and upgrade services.
The Gleason plant was originally located at Brown's Race, near the Genesee River, where many local industrial plants were clustered. Today, the site is known as High Falls and has become a neighborhood of historical significance. In 1904, Gleason moved to University Avenue and by 1911, the Brown's Race facility was no longer adequate for production, so the company decided to move all facilities to the 1000 block of University Avenue.
Gleason is now focused on the design, manufacture, and sale of bevel gear and cylindrical machine tool equipment. They produce a complete range of bevel gear machines and tools, which can change the angle of forces being driven, and cylindrical gear machines and tools, which transmit power in a straight line.
The company's main customers are in the automotive and truck industry, accounting for 75% of their annual revenue, with other clients coming from aerospace, construction, agriculture, and marine industries. Their markets are global, with two-thirds of their turnover coming from outside the United States. They have factories in China, England, Germany, India, Switzerland, and the United States, a branch office in Japan, and sales and service departments worldwide. James S. Gleason, the grandson of Andrew C. Gleason, serves as the chairman of Gleason Corporation.
04 Hardinge
Founded in 1890, Hardinge is a leading global supplier of machine tools. Its corporate headquarters, located in Elmira, New York, spans 815,000 square feet. For over a century, the company has been designing and producing high-precision, highly reliable metal cutting machines and related tooling accessories for the world market.
The name Hardinge and the term "ultra-precision" have become synonymous with high-precision machining equipment. In the past decade, Hardinge has rapidly grown in size and product range, becoming a multinational company with several companies in the Eurasian region. In 1995, the company went public on the NASDAQ and acquired Kellenberger, a renowned grinding machine manufacturer.
Hardinge has established several wholly-owned companies, including Hardinge Machine Tool (Shanghai) Co., Ltd. in China, Hardinge Taiwan Co., Ltd. in Taiwan, and Bridgeport, UK. The company has a strong presence in the market for small and medium-sized ultra-precision turning in the United States and Europe, capturing 80% of the market share.
Hardinge has invested millions of dollars in a 6,000 square meter manufacturing plant in Shanghai, which also serves as a demonstration and training center for users. The center provides parts process analysis, pre-sales and post-sales test cutting capability, and technical exchange lectures.
Hardinge products are widely used in industries such as military, aerospace, medical, optical, communication, automotive, electronics, and others due to their precision, cutting-edge technology, and high efficiency.
05 Hurco
Founded in 1968 and headquartered in Indianapolis, Indiana, Hurco is a global industrial technology company and a leading manufacturer of CNC machine tools. It has 12 wholly-owned subsidiaries worldwide and is listed on NASDAQ. With over 40 years of experience, Hurco boasts an advanced and intuitive intelligent control system, the self-developed Winmax control system, and a wide range of machine tools.
Hurco has 60 active patents in 15 countries and has introduced over 30,000 CNC machines to the market worldwide. The company has a comprehensive product line, global engineering and manufacturing, a worldwide marketing network, and convenient regional service. It operates with strict adherence to German design standards, using VDI3441 for accuracy checks to ensure long-term stability of machine accuracy.
Innovative control systems and software are at the core of Hurco's technology. The company aims to be a leading global supplier of high-performance machine tools, helping manufacturing companies increase their return on investment with high-quality machines, advanced control technologies, and software.
In China, Hurco is headquartered in Shanghai with sales and service centers in Beijing, Dongguan, Chongqing, and Xi'an. Machine showrooms can be found in Dalian, Shanghai, Wuxi, and Dongguan, where users can experience the superior performance of Hurco machines. Hurco's regionalization in China is aimed at meeting the needs of users while also committing to creating value for them.
06 Flow International
Flow is a global leader in the development and production of ultra-high pressure waterjet technology and a prominent supplier of robotics and assembly equipment. It provides advanced, environmentally friendly solutions for the manufacturing and industrial cleaning industries.
Flow's roots in robotics can be traced back to the 1970s when a former Boeing scientist founded the Flow Research Institute with the aim of establishing new businesses based on advanced technology. The company's first commercialized technology was the use of ultra-high pressure waterjet as an industrial cutting tool. Later, Flow invented, patented, and produced the world's first abrasive waterjet system, capable of cutting hard materials up to 12 inches thick.
With over 8,500 pure and abrasive waterjet systems produced and customers in more than 45 countries, Flow holds nearly 60% of the international market, making it a world leader in ultra-high pressure waterjet technology. The company is headquartered in Kent, Washington, and has offices in multiple countries, including Indiana, Michigan, Canada, Brazil, Germany, England, Sweden, Spain, Italy, France, Taiwan, Japan, and China. It employs over 700 people.
Flow's core markets have expanded to include aerospace, automotive, process and equipment shops, paper, food, art and construction, industrial cleaning, food processing, and other special applications.
Flow's success is attributed to its focus on key areas, including innovative technology, delivery of comprehensive solutions, extensive research and development of new products, growth in core applications, and customer-centric approach through reliable systems and strong service teams supporting waterjet and ultra-high pressure technologies globally.
The Flow ultra-high pressure waterjet system is a cold processing method that can be used for cutting various materials such as food, paper, steel, composite materials, glass, metal, and more, with varying thicknesses and sizes, as well as for surface treatment and cleaning in various industries.
Flow offers solutions for various industries including automotive, aerospace, paper, surface treatment, food preservation, and more.
The Dynamic XD waterjet in Flow's latest Mach 4 series is one of the most advanced water cutting machines, capable of efficiently and accurately cutting flat parts, as well as beveling and 3D cutting. It is equipped with the industry's highest pressure 94,000 psi extreme high-pressure pump.
Factors to Consider
When it comes to choosing the top machine tool companies in the USA, there are several factors that one should consider. In this section, I will discuss the three most important factors that I believe should be taken into consideration when choosing a machine tool company.
Quality of Products
The quality of products is one of the most important factors to consider when choosing a machine tool company. You want to make sure that the products you are purchasing are of high quality and will last a long time. When looking at the quality of products, you should consider the materials used, the manufacturing process, and the overall design of the product.
Customer Service
Customer service is another important factor to consider when choosing a machine tool company. You want to make sure that the company you choose has a good reputation for customer service and will be there to help you if you have any problems or questions. When looking at customer service, you should consider things like the company's return policy, warranty, and responsiveness to customer inquiries.
Pricing
Finally, pricing is an important factor to consider when choosing a machine tool company. You want to make sure that you are getting a good value for your money and that the company you choose is offering competitive pricing. When looking at pricing, you should consider things like the cost of the product, shipping fees, and any applicable taxes.
In summary, when choosing a machine tool company in the USA, it is important to consider the quality of products, customer service, and pricing. By taking these factors into consideration, you can ensure that you are choosing a company that will meet your needs and provide you with high-quality products and excellent customer service.
Conclusion
In conclusion, after conducting extensive research, I have compiled a list of the top machine tool companies in the USA. These companies have demonstrated excellence in their products and services, and have a proven track record of providing high-quality solutions to their clients.
It is important to note that this list is not exhaustive and there are many other companies that also provide exceptional machine tool products and services. However, the companies listed here have consistently stood out in terms of their innovation, customer service, and overall reputation in the industry.
When selecting a machine tool company, it is important to consider factors such as the company's experience, expertise, and customer reviews. Additionally, the company's ability to provide customized solutions and ongoing support should also be taken into account.
Overall, the machine tool industry in the USA is highly competitive, with many companies vying for market share. However, by choosing a reputable company with a proven track record, businesses can ensure that they are investing in high-quality products and services that will meet their needs for years to come.