Recently, CCID Consulting released the 2019 global top 10 CNC machine tool companies (manufacturers) ranking, which also ranks among the best 10 CNC machine brands.
MAZAK from Japan ranked first with $5.28 billion, German company TRUMPF ranked second with $4.24 billion, the DMG MORI ranked third with $3.82 billion, followed by MAG, AMADA, OKUMA, MAKINO, GROB, HAAS and EMAG.
The top 10 list is occupied by Japan, Germany and the United States.
Japan and Germany accounted for four of them, and the US accounted for two.
Now let's dive into the world's best 10 CNC machine brands.
1. MAZAK
MAZAK is a globally renowned manufacturer of machine tools.
Founded in 1919, the company mainly produces CNC lathes, lathe-mill cutting center, vertical machining centers, horizontal machining centers, CNC laser systems, FMS flexible production systems, CAD/CAM systems, CNC devices and production support software.
Products in this company are well known in the industry for their high speed and high precision, and they are widely used in various industries in the machinery industry.
Customers are mainly distributed in different industries such as automobiles, machinery, electronics, energy, and the medical industry.
With the continuous development of manufacturing technology and automation and digital technology, it improved.
Currently, MAZAK has nine manufacturing companies worldwide, located in Japan (five in Japan: the Yamazaki Mazak Oguchi Plant, Yamazaki Mazak Minokamo Plant, Yamazaki Mazak Minokamo Plant No. 2, Yamazaki Mazak Seiko Plant, and Yamazaki Mazak OPTRONICS Plant), the United States (Mazak Corporation), the United Kingdom (Yamazaki Masina), Singapore (Yamazaki Mazak Singapore), and China (Ningxia Little Giant Machine Tools Co.).
In addition, Yamazaki Mazak Corporation has established 30 technology centers in more than 60 locations around the world.
Together with the worldwide Mazak Technical Centers, Yamazaki Mazak has established more than 80 customer support bases around the world.
2. TRUMPF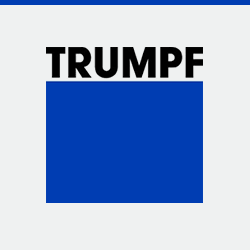 TRUMPF was founded in 1923 by Christian Trumpf in Stuttgart, Germany.
He opened a flexible shaft company, which was the predecessor of the TRUMPF Group.
In the 1960s, the TRUMPF Group began to get involved in the laser field, and in the 1980s it created the industry-leading laser.
After integrating laser technology into TRUMPF's product line, it has brought about more than 30 years of continuous development and growth.
At present, TRUMPF Group mainly produces various types of lasers and laser processing machine tools, as well as CNC punching and bending machine tools.
TRUMPF Group is a global leader in technology and market in the field of industrial lasers and laser systems.
Main products: TRUMPF laser cutting machine, plane laser cutting machine, 3D laser cutting machine, punching machine, bending machine, welding robot, laser welding equipment, laser tube cutting machine, printing system, 3D printing system, punching laser machine, material storage system and automation device.
3. DMG MORI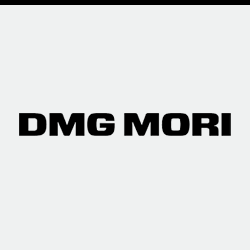 When it comes to DMG MORI, everyone in the industry knows.
It is the integration of German DMG (DMG 143 years) and Japan's Mori Seiki (MORI SEIKI 65 years), and the powerful combination has formed a new global leader in CNC machine tools-DMG MORI (DMG MORI).
DMG MORI is a leading manufacturer of CNC machine tools in China and around the world, and is a key player in high-end manufacturing.
DMG MORI's vertical, horizontal, 3-axis, 4axis- and 5-axis, lathe-mill cutting center and ultrasonic/laser machining centers can represent the development direction and the highest technical level of the machine tool industry at home and abroad.
DMG MORI produces innovative and high-tech CNC machine tools.
Products include CNC turning centers, milling centers, advanced processing technologies (ULTRASONIC / LASERTEC), software solutions and automation systems.
Industrial services cover many areas, including the full life cycle of machine tools, machine tool accessories and energy-saving solutions.
4. MAG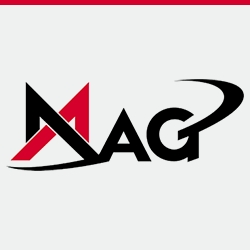 As the world's leading machine tool and automation system company, MAG can provide users with complete tailor-made machining solutions, mainly serving the durable goods industry.
It owns many well-known brands: Berlinger, Cincinnati, Klaus Whelo, Exero, Fadao, Giddings Louis, Hessup, Honsberg, Wheelock and Witsch Frank Wait.
As an outstanding supplier, MAG is known for its perfect process technology and tailor-made production solutions on this basis.
It is widely served in aerospace, automobiles, heavy machinery, oil fields, rail transit, solar energy, wind turbine production and general processing industries.
MAG has numerous manufacturing and technical support facilities around the world, with a wide range of product lines and technologies, including turning, milling, gear hobbing, grinding, honing, system integration, composite machining, repair, industrial control systems and software, tools and oils and core components etc.
5.  AMADA
In 1946, Isamu Amada (the founder) established Amada Seisakusho, which was initially engaged in the business of sheet metal machines and cutting products.
In 1955, it developed and manufactured a bandsaw disk called Contour, and it started selling in 1956.
In 1965, it bought out the Torc-Pac brand in the United States and the Promecam brand in France, and sold it under the name of Amada.
As a result, "Amada" entered a period of rapid development and became a world-class brand in the sheet metal business.
The company enjoys a high reputation in developed countries such as Japan, the United States and Europe.
Its production of sheet metal processing machinery has many varieties (up to nearly a thousand varieties) with excellent performance and advanced technology, making it the world's first sheet metal processing machinery industry.
The 21st-century intelligent automatic sheet metal processing center developed and manufactured by the company in the 1990s set a precedent for the intelligent processing of the world sheet metal industry and won the highest award for technological invention in Japan.
The main products are: CNC punching machines, bending brakes, shearing machine, laser cutting machines and other sheet metal processing machinery, as well as corresponding dies, spare parts, and cutting products.
6. OKUMA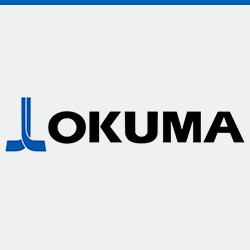 OKUMA, as the world's leading company, Japan's largest machine tool manufacturer and the world's largest manufacturer of gantry machining centers, with a century of experience in machine tool manufacturing, which is one of the largest CNC machine tool manufacturers in Japan and the world.
It has a history of more than 100 years, which produces various CNC lathes, turning centers, vertical, horizontal, gantry (pentahedral) machining centers and CNC grinders etc., with an annual output of more than 7,000 sets (the sales in 2006 were 170 billion yen, about 1.5 billion US dollars).
About 50% of them are for export.
Its products are well-known for their high rigidity, high cutting efficiency, high precision, long life, and convenient operation, and it wins the praise of users all over the world.
7. MAKINO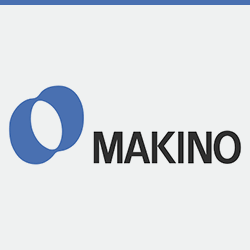 Mr. Tsunezo Makino founded the company in 1937, specializing in the production of Type 1 vertical milling machines.
Makino developed Japan's first CNC milling machine in 1958 and successfully developed Japan's first machining center in 1966.
Makino mainly designs and produces three-axis and more than three-axis linkage CNC machine tools, CNC systems, servo devices and components and related product research and development and related application software development and production; sales of self-produced products and to provide related product technology and maintenance service.
Makino Asia has now developed into a manufacturing company integrating manufacturing, R&D, product design and business management.
Advanced processing, manufacturing and assembly are important functions of our company.
Makino Asia produces F and E series machining centers, EDAF and EDGE series EDM machines, DUO series and the latest U3 wire cutting machine tools.
8. GROB
GROB was founded in 1926 in Munich, Germany and is headquartered in Mindelheim, Germany.
GROB is one of the world's largest manufacturers of machine tools, from standard machines to complex production systems or assembly cells on cutting lines, to fully automated assembly lines, GROB's processes and technologies are always at the forefront.
GROB specializes in complete turnkey engine components and is a global system integrator with a wide range of processes, technologies, resources and cultures.
In order to extend GROB's leading-edge technology to all areas of cutting, GROB engineers have developed a 5-axis simultaneous machining center that has already gained widespread market acceptance.
Its G-module technology and its experience and knowledge in the automotive industry have been successfully applied to the technology and layout of the G350 and G550.
Innovative achievements such as non-hydraulic machine tools and turning-milling machining centers have quickly achieved success on the highly competitive general-purpose machine tools.
G550 quickly became the leader in the same series of products.
9. HAAS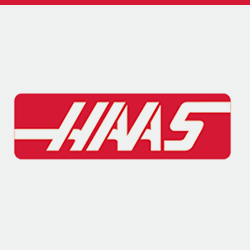 HAAS Automation is one of the world's largest manufacturers of CNC machine tools.
As world's only manufacturing facility located in Oxnard, California, the plant area exceeds 100,000 square meters.
In 2006, HAAS produced more than 12,500 CNC machine tools annually.
When Gene Haas first introduced the Haas VF-1 vertical machining center, he set the industry standard for high quality and high-value CNC processes.
The Haas vertical machining center is equipped with a high-performance vector-driven spindle, each axis is equipped with a high-torque brushless servo motor, and the casting structure is solid.
The machine tool configuration has a wide range of applications: including 40 and 50-taper gear-driven models for high torque and heavy cutting, and SS models (equipped with coaxial direct drive spindles) for high-speed machining.
10. EMAG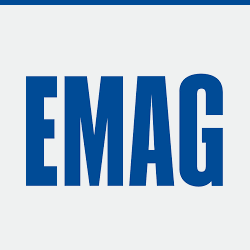 The origins of EMAG need to go back to 1867.
The company was originally founded in Bautzen, Saxony, as a manufacturer of cast iron and machine tools.
In 1952 the company was rebuilt at a site halfway between Stuttgart and Ulm, not far from Salach, where the company is today.
The company started manufacturing lathes after the company was rebuilt.
EMAG's technology is comprehensive and complete, which can provide customers with machine tools and production systems for processing disk parts, shaft parts and box parts.
No matter it is a lathe, a grinding machine, a gear hobbing machine, a laser welding machine or a machining center – the EMAG Group offers an optimal production solution for almost any application.
EMAG's advanced technology in intelligent automation technology can greatly help customers simplify equipment, produce high efficiency, and effectively save costs, thereby promoting the rapid development of enterprises.
The machine tools and production systems manufactured by EMAG Leipzig Maschinenfabrik GmbH cover almost all applications in the petroleum industry, automobile manufacturing and supporting industries, machinery manufacturing industry and aerospace industry.
Since this company in Leipzig became part of the EMAG Group, it has integrated the technologies and experience of both parties to continuously develop and manufacture machine tools based on the EMAG series, and is also for its own target users.