What is sheet metal bending?
Sheet metal bending refers to the process of turning flat sheet metal into three-dimensional through pressure equipment and special molds, which is called sheet metal bending.
Due to different materials, thicknesses, lengths and widths of plates and different shapes and angles, there are bending machines with different tonnage and pressure, upper and lower molds with different heights, shapes, v-openings, and special molds with unique shapes.
See also:
Sheet Metal Bending Calculator
With our FREE online sheet metal bending calculator, you can quickly get the value of the K factor, Y factor, bend allowance, bend deduction, arc length, and unfolding flat size. All of them are critical data in sheet metal bending calculation.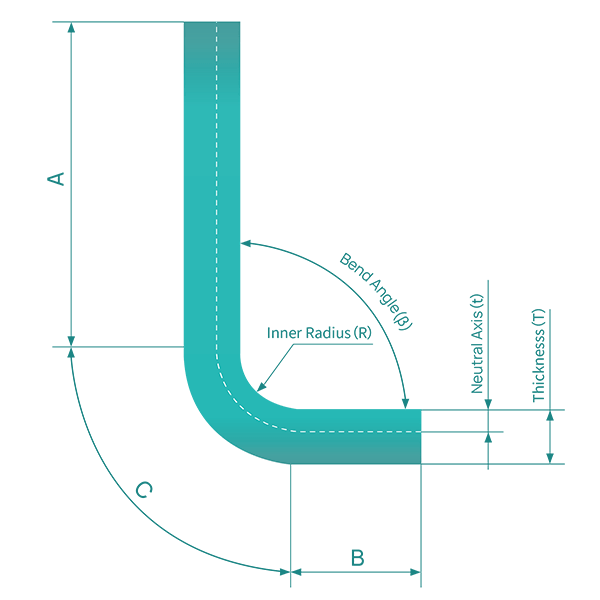 Instructions:
Input material thickness and inner radius to get the data of K factor, Y factor, neutral layer.
Then input the bend angle to get the arc length, bend allowance and bend deduction.
And then input leg length A and B to get the flat size of the sheet.
Further reading: