What is bend deduction?
Bend deduction is usually referred to as the back off amount.
It is also a different simple algorithm to describe the process of sheet metal bending.
The bend deduction method means that the flattened length L of the part is equal to the sum of the lengths of the two flat parts extending to the "cusp" (the virtual intersection of the two flat parts) minus the bend deduction (BD).
Bend deduction calculator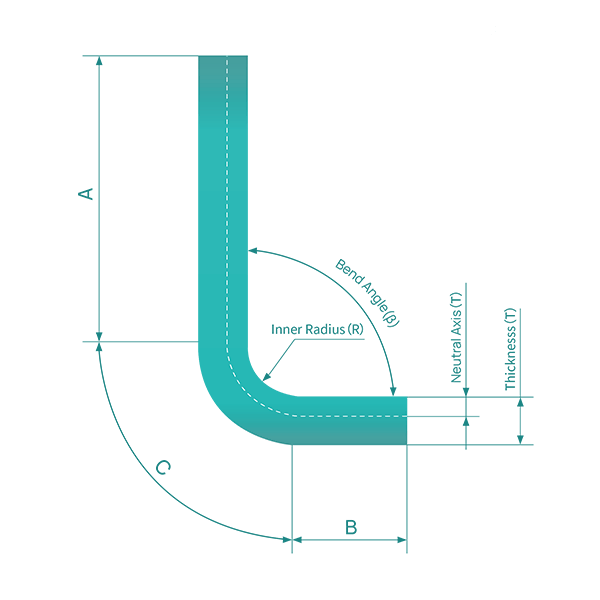 Further reading: