It must be acknowledged that the development of laser cutting machines has seen rapid growth in recent years.
See also:
The laser cutting machine, known as the "darling" of metal processing in the new era, is a product of modern science and technology that has been rapidly growing in recent years.
It replaces traditional mechanical knives with a laser beam and effectively eliminates the problems associated with traditional processing methods.
Laser cutting is a highly efficient and high-quality method of processing.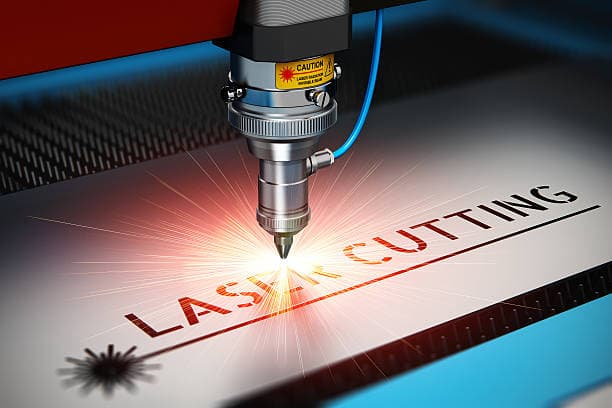 In 2022, the market saw an influx of manufacturers offering large-scale laser cutting machines.
The growth of the equipment manufacturing industry has resulted in a surge in CNC laser cutting machines, with an annual growth rate surpassing 30%.
As a result, the market is now saturated with various laser cutting machine brands, leading to intense competition among manufacturers.
Choosing the right laser cutting machine can be a challenge for many customers, as different industries have different requirements, ranging from flat sheet cutting to three-dimensional automotive interior parts, kitchen processing, and even specialized cutting of pipes.
Despite this, the brand still holds weight in the purchasing decision for many individuals.
The cost of a fiber laser cutting machine is a crucial factor that influences the final decision.
You can find information on the average cost of a fiber laser cutting machine in the following article.
Related reading: How Much Does A Fiber Laser Cutting Machine Cost?
The following post will also provide guidance on selecting the best fiber laser cutting machine.
What are the leading laser cutting machine manufacturers in this era of advanced technology? Let's examine the top 10 laser cutting machine brands of 2023.
Top 10 Laser Cutting Machine Manufacturers in China
1. HAN'S LASER
Han's Laser, established in Shenzhen, China in 1996, has established itself as a top player in China's laser machine manufacturing industry.
The company boasts of its global competitiveness and has multiple subsidiaries selling laser cutting machines.
With a robust research and development team of hundreds of employees and numerous international invention patents, domestic patents, and software copyrights,
Han's Laser offers a full range of laser processing solutions and supporting facilities to customers both domestically and abroad.
Their product portfolio includes over 200 industrial laser equipment and intelligent equipment, including laser marking machines, welding machines, cutting machines, new energy laser welding equipment, industrial robots, and automation solutions.
In 2004, Han's Laser was listed on the Shenzhen Stock Exchange and has since grown to employ over 10,000 individuals worldwide, with assets worth over 7 billion yuan.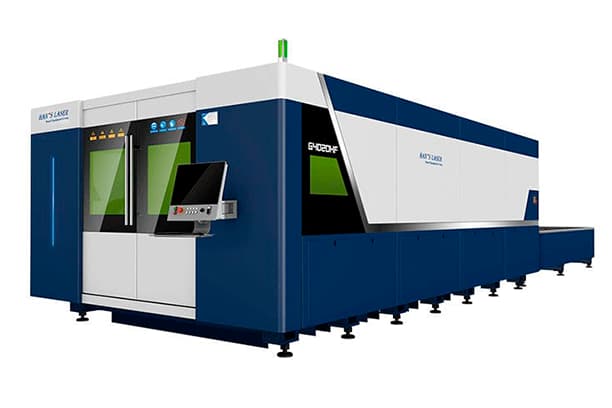 2. Hglaser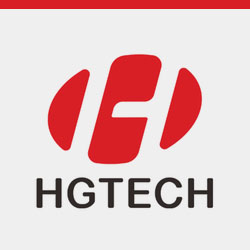 Wuhan Huagong Laser Engineering Co., Ltd. operates under two brand names, Huagong Laser and FARLEY LASERLAB.
Established in 1993, the company specializes in laser marking, welding systems, cutting, and other laser processing equipment, as well as plasma cutting equipment.
As a pioneer in the application of laser industrialization in China, Huagong Laser has five product lines.
Laser precision microfabrication equipment
High-power CNC laser manufacturing equipment
CNC fine plasma cutting series
Laser and core components
Large surface treatment and re-manufacturing equipment
They are widely used in a variety of industries, including iron and steel metallurgy, non-ferrous metals, automobiles and parts, aerospace, military electronics, precision instrumentation, machinery manufacturing, molds, hardware tools, integrated circuits, semiconductor manufacturing, solar energy, education, communication, measurement, packaging, shoes, leather, plastics, jewelry, craft gifts, medical equipment, and more, and contribute to the improvement of the world's equipment manufacturing level.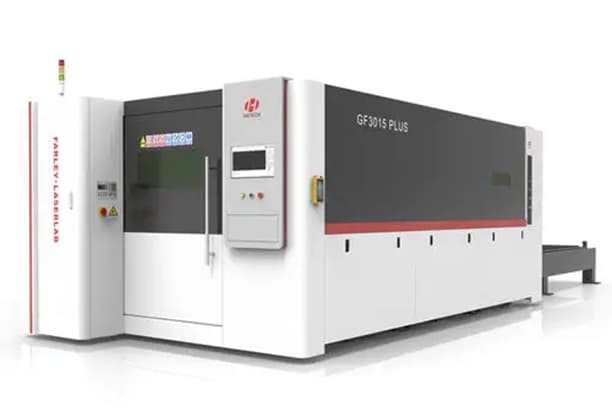 3. Chutian Laser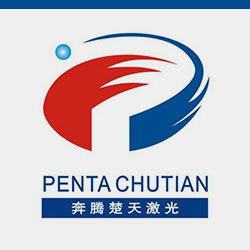 Wuhan Chutian Laser (Group) Co., Ltd. was founded in Wuhan in 1985 and is the key enterprise of Wuhan's Optics Valley.
The company employs over 1,000 individuals and has received attention from both domestic and international leaders, with 22 national and 5 foreign leaders visiting the company.
Chutian Laser has been designated as a laser application service provider for the Shenzhou spacecraft series, from Shenzhou-1 to Shenzhou-8, and has earned recognition as a "Shenzhou Six Aerospace Engineering Meritorious Unit."
With over 400 national patents, the company operates in various industries, including aerospace, aviation, electronics, healthcare, metallurgy, and culture.
Its laser products offer a wide range of applications, such as welding, marking, cutting, drilling, heat treatment, and resistance, making it a full-spectrum laser manufacturer.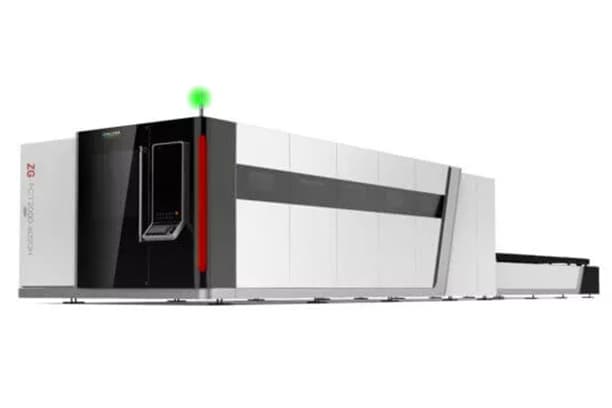 4. Lead Laser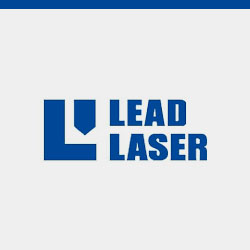 Leading Laser specializes in research and development, manufacturing, and sales of high-power laser processing equipment, showcasing their strength.
However, the high power laser comes with a high cost. The company was among the first batch of high-tech enterprises established in high-tech development zones.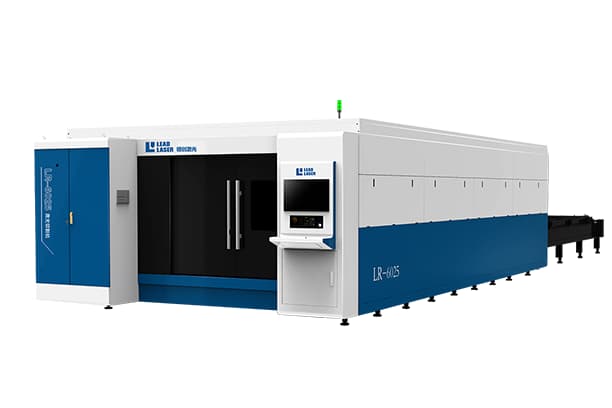 5. Bystronic DNE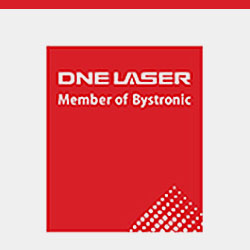 Bystronic DNE was founded in Shenzhen and has gained significant market influence, unique service appeal, and market share in the field of laser cutting machines in China through years of dedicated research, development, production, and sales of metal laser cutting machines.
Their main products include high-power fiber laser cutting machines (ranging from 2000W to 12000W) and medium-power fiber laser cutting machines (<2000W).
These machines are widely used in industries such as electric power, automotive manufacturing, machinery and equipment, electrical equipment, hotel kitchen equipment, elevator equipment, advertising signs, car decoration, sheet metal production, precision parts, hardware products, and others.
6. HSG Laser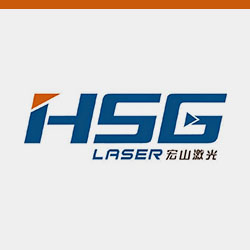 Foshan HSG Laser is a high-tech company that provides global customers with laser intelligent equipment solutions.
It has been dedicated to the manufacturing of laser intelligent equipment and focuses on efficiency, intelligence, environmental friendliness, and compatibility in product development.
Established in 2006, HSG Laser has seen rapid growth and now operates four standardized intelligent equipment manufacturing facilities with a total area of 40,000 square meters or more.
It specializes in flexible manufacturing and digital hierarchical management in areas such as laser robots, multi-axis linked professional cutting tubes, and precision welding intelligent automatic production lines.
HSG Laser's intelligent equipment operates successfully in more than 100 countries and has a wide range of prestigious customers in various industries, including precision instruments, auto parts, kitchen and bathroom hardware, electronics and electricals, and smart homes.
The company has a professional R&D team and a well-established after-sales technical support department, providing a customer-centric service experience.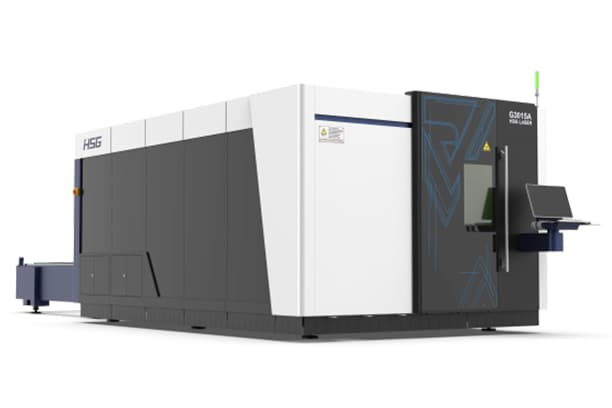 7. Bodor Laser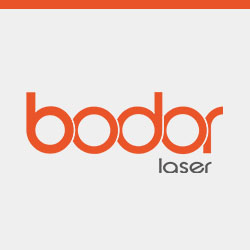 Jinan Bodor Laser was established in 2008 and follows a brand development strategy that emphasizes both employee development and product innovation.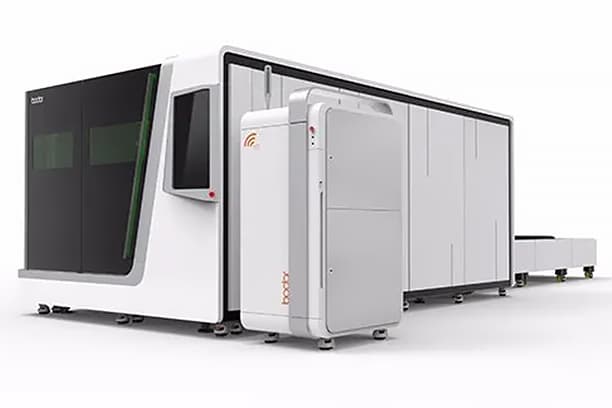 8. Hymson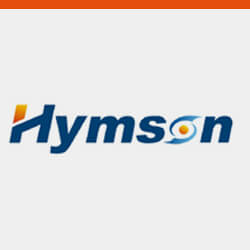 Hymson Laser is a nationally recognized high-tech enterprise that specializes in the field of lasers and automation.
The company is recognized as one of the best providers of comprehensive laser and automation equipment solutions in the industry.
Its products range from lithium battery automation equipment, air-cooled UV laser equipment, large-scale automatic production lines, large-scale laser cutting equipment, sapphire cutting equipment, and PCB marking equipment.
Hymson Laser is dedicated to continuously improving and delivering more efficient and high-quality solutions to its customers in the lithium battery, 3C, and sheet metal industries.
9. LEIMING LASER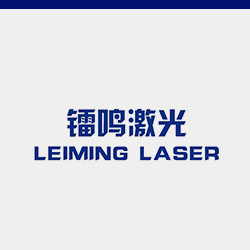 Shandong Leiming Laser is dedicated to developing, producing, and selling fiber laser cutting machines.
The company provides a complete range of fiber laser cutting machines, laser processing and welding equipment, and cleaning equipment.
These machines are widely used in industries such as steel metallurgy, non-ferrous metals, automotive, aerospace, military electronics, precision instrumentation, machinery manufacturing, hardware tools, integrated circuits, and solar energy.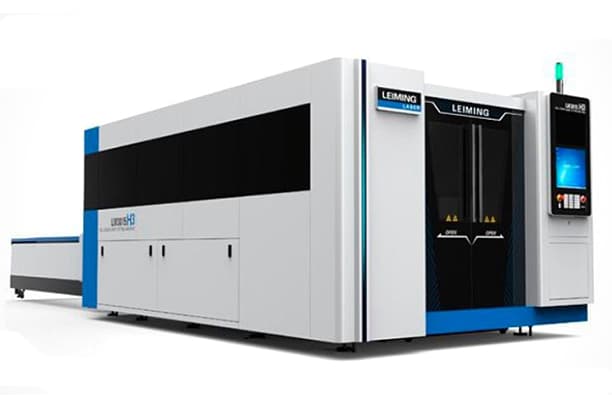 10. Quick Laser
Headquartered in the Jiangsu Free Trade Zone in China, Quick Laser is dedicated to the development, production, and sales of laser equipment.
The company provides a comprehensive range of laser application solutions and equipment customization services to global manufacturers, including laser cutting machines, laser welding machines, laser pipe cutting machines, laser micro-machining, and automotive welding workstations.
With over 100 invention patents, Quick Laser has developed innovative laser production lines independently, such as a cup and pot welding and cutting line, a five-axis linkage instrument welding machine, a wafer and fan automatic cutting machine, and a zero-tail material cutting machine with three parallel chucks.
Top 10 Laser Cutting Machine Manufacturers In The World
Let's evaluate the pros and cons of laser cutting machines produced by the following brands.
TRUMPF & Bystronic
The desktop laser cutting machines made by Trumpf and Bystronic are built on the foundation of CNC punch machines and shearing machines.
A benefit of these machines is that they are efficient when cutting steel plates that are under 6mm thick, with relatively high cutting and movement speeds.
However, the drawback is that the working area is limited, usually measuring 1.5×3 meters or 2×4 meters.
If you need to cut a plate that is 6 meters or 9 meters in length, you will have to split the steel plate into smaller pieces and then cut it on the laser cutting machine, which decreases both productivity and material utilization.
1. TRUMPF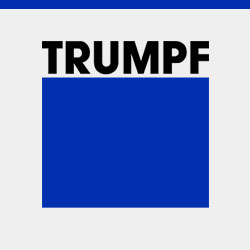 Founded in 1923 in Germany, Trumpf began as a machinery factory and has since evolved into a world-class enterprise specializing in industrial machine tools, laser technology, and electronic technology.
Throughout its history, Trumpf has established itself as a leader in international markets and technologies across various business fields.
If you're working with relatively homogeneous materials in large quantities, Trumpf is a good option. The cutting head can be easily replaced, and cleaning the cutting lens is convenient.
However, the manual operation function may not be as user-friendly.
2. Bystronic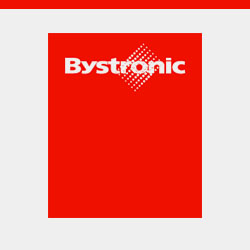 Founded in Switzerland in 1964, Bystronic is a company that focuses on the automatic control of the entire material and data flow in the cutting and bending process chain.
It offers solutions for sheet metal processing, including laser cutting systems, press brake machines, automation, and software solutions.
With over 30 branches worldwide responsible for sales and technical support, Bystronic is a global provider of sheet metal processing solutions.
In terms of manual operation, Bystronic is known for its user-friendly processing parameter adjustments, but the manual adjustment methods may not be suitable for materials with unstable quality, such as hot-rolled sheets.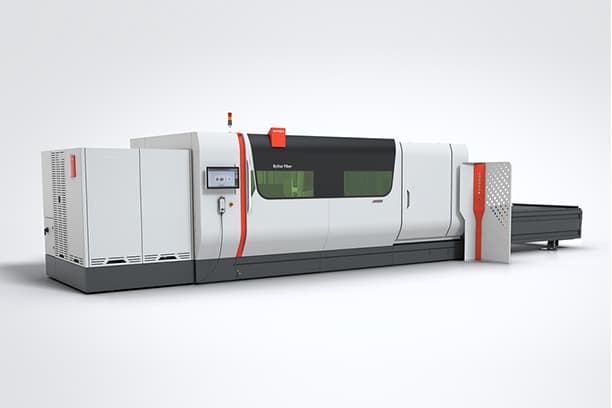 3&4. TANAKA & KOIKE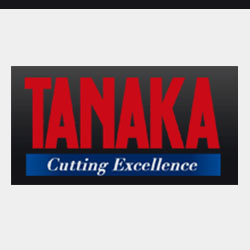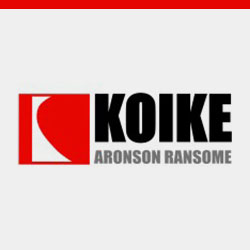 TANAKA and Koike specialize in producing gantry-type, large-table structured laser cutting machines.
One advantage of these machines is their large work surface, which can reach several meters in length and 3-6 meters in width, making them ideal for cutting medium-sized plates.
For instance, a metal plate measuring 3×9 meters or 2×6 meters can be placed directly on the workbench for cutting.
However, a disadvantage is that the laser generator moves along with the machine, which can make it quite heavy.
Additionally, the cutting speed for thin plates (3 mm or less) is slower compared to that of desktop laser cutting machines.
TANAKA laser cutting machines, made in Japan, are known for their ability to cut thick plates up to 30mm.
They are mainly used in the processing of structural parts and are one of the few options available for processing large workpieces and thick plates.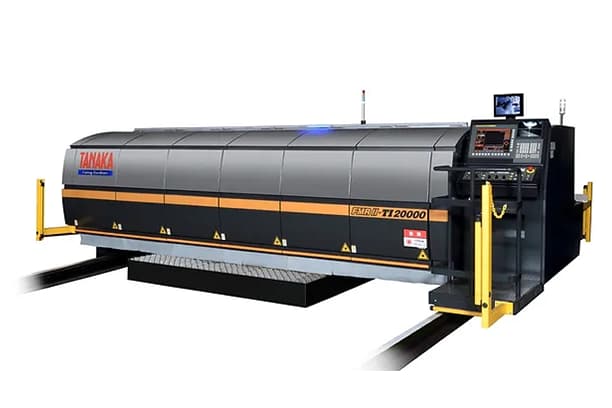 5. Amada
Amada, founded in 1946 in Japan, is a well-known multinational company that specializes in sheet metal processing machinery, such as numerical control punch presses, press brake machines, plate shearing machines, and laser cutting machines.
The company focuses on direct sales and services, and is a comprehensive manufacturer of metal processing equipment, contributing to the growth of the world economy in four areas of expertise: sheet metal, stamping, cutting, and machine tools.
6. Mazak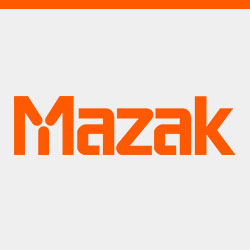 Mazak, established in 1919 in Japan, specializes in offering comprehensive solutions for compound machining, five-axis machining, milling, turning, CNC systems, and automation.
It is one of the few machine tool manufacturers that have established a global production system.
Mazak produces the world's most intelligent laser machine, capable of cutting not only 3D workpieces but also providing special profile cutting and software.
Additionally, it comes equipped with devices for tapping and chamfering after laser cutting.
7. Salvagnini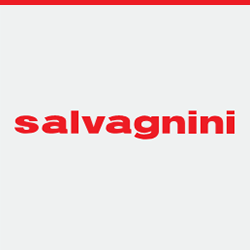 Salvagnini, founded in 1963, specializes in the research and development, manufacture, and sale of flexible equipment and systems such as sheet metal flexible production lines, optical fiber laser cutting machines, robots, panel benders, and automated logistics warehouses.
It has established itself as a leading example in the field of global sheet metal flexible processing technology and is dedicated to providing intelligent solutions for sheet metal factories.
8. PrimaPower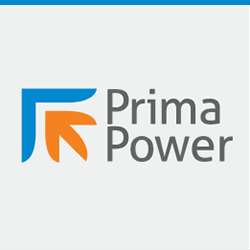 As a well-known brand in the field of sheet metal processing machinery and systems, PrimaPower is recognized for its extensive range of 3D laser cutting equipment.
Their product offerings encompass all aspects of laser processing, including stamping, shearing, bending, and automation, covering every stage of sheet metal processing.
PrimaPower is one of the manufacturers with the broadest range of products in the industry.
In addition to its extensive product range, PrimaPower is also known for its highly complete servo-electric solutions for stamping, bending, and integrated processing, available globally.
9. Messer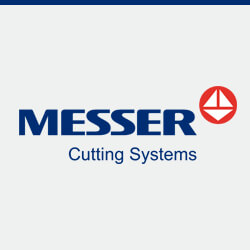 Started in 1898 in Germany, Messer Cutting Systems is a global supplier of comprehensive solutions for the metal processing industry. They offer reliable cutting technology, flexible services, and intelligent software solutions.
Their product range includes flame, plasma, and laser cutting systems that cater to a wide range of applications, from manual cutting to shipbuilding.
They also offer machines and equipment for oxygen gas welding, cutting, soldering, brazing, and heating.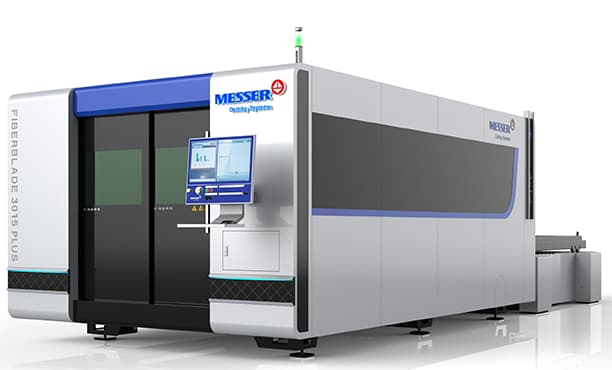 10. Mitsubishi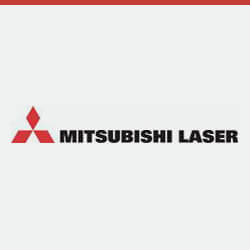 Started in 1871 in Japan, Mitsubishi is a globally renowned manufacturer of non-ferrous metals. Its CNC tools and hardware products have gained recognition worldwide.
Since entering China in the 1990s, the Mitsubishi Integrated Materials Group has established manufacturing companies, sales companies, and representative offices in many locations.
Currently, its business encompasses a wide range of fields, including automotive parts, electronic components, processing tools, environmental protection, energy, metals, ceramics, compounds, and more.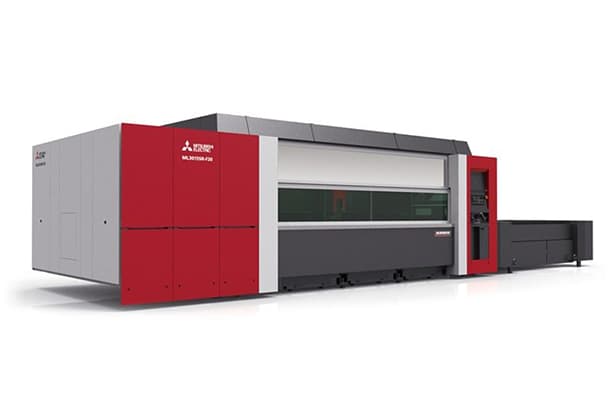 Factors to Consider When Choosing a Laser Cutting Machine Manufacturer
When selecting a laser cutting machine manufacturer, consider the following factors:
A. Reputation and industry experience: A manufacturer with a proven track record is more likely to provide reliable and high-quality products.
B. Technical support and customer service: Responsive and knowledgeable support teams can make a significant difference in your overall experience, especially when it comes to troubleshooting and machine maintenance.
C. Availability of spare parts and consumables: Manufacturers with readily available parts and consumables can minimize downtime and ensure smooth operation.
D. Customization and scalability options: Some manufacturers offer custom solutions and scalable systems that can grow with your business needs.
E. Price and total cost of ownership: Consider not only the initial investment but also ongoing maintenance, consumables, and energy costs when comparing manufacturers.
FAQs
What materials can be cut using a laser cutting machine?
Laser cutting machines can cut a wide range of materials, including metals (stainless steel, aluminum, copper, brass), non-metals (acrylic, wood, glass, leather), and composite materials (carbon fiber, fiberglass). The specific material compatibility depends on the type of laser cutting machine and its settings.
What are the benefits of using laser cutting machines over traditional cutting methods?
Laser cutting machines offer several advantages over traditional cutting methods, such as plasma or waterjet cutting. These advantages include higher precision and accuracy, minimal material waste, faster cutting speeds, non-contact processing, reduced need for secondary finishing, and the ability to cut complex shapes and intricate designs.
Can a laser cutting machine also engrave and mark materials?
Yes, many laser cutting machines can also engrave and mark materials. By adjusting the laser's power and speed settings, you can create detailed engravings and permanent markings on various materials.
What safety measures should be taken when operating a laser cutting machine?
To ensure safety while operating a laser cutting machine, always wear proper eye protection, such as laser safety goggles. Keep the work area clean and free of debris, and avoid placing flammable materials near the machine. Ensure that proper ventilation is in place to remove smoke and fumes generated during the cutting process. Follow the manufacturer's guidelines and local regulations for laser safety.
How often do laser cutting machines require maintenance?
The frequency of maintenance for laser cutting machines depends on the type of machine, usage, and operating conditions. Generally, it is essential to keep the machine clean, regularly inspect and align the optical components, and replace consumables (such as laser tubes or lenses) as needed. Consult the manufacturer's guidelines for specific maintenance recommendations.
How much does a laser cutting machine cost?
The cost of a laser cutting machine can vary greatly depending on the type of laser, cutting capabilities, size, and additional features. Basic CO2 laser cutting machines can start at a few thousand dollars, while more advanced fiber laser cutting machines can cost hundreds of thousands of dollars. It is essential to consider not only the initial investment but also the ongoing costs of consumables, maintenance, and energy consumption when evaluating the overall cost of ownership.
Can I cut reflective materials with a laser cutting machine?
Reflective materials, such as aluminum, brass, and copper, can be challenging to cut using a laser cutting machine due to the risk of the laser beam reflecting back into the machine and damaging the optical components. However, some modern laser cutting machines, particularly fiber lasers, have specialized features and settings that allow for cutting reflective materials with reduced risk. Consult the manufacturer's guidelines for cutting reflective materials with their specific machines.
Final Thoughts
After reading this article, many readers may have the question of which laser manufacturer is the best.
However, it's important to note that determining the best manufacturer requires a set of criteria, such as product quality, cost-effectiveness, and customer service.
The criteria for determining the best manufacturer can vary, and so the conclusion of who is the best will also change.
In addition, the best manufacturers are constantly evolving.
Therefore, the answer to the question of how to choose the best manufacturer lies in your own research and comparison.
You can also read the laser cutting machine buyer's guide for assistance in making a decision for your business.
A comprehensive comparison is necessary to find the best laser cutting machine supplier for your needs.
If you would like to receive a quote for a fiber laser cutting machine, please feel free to contact us.