If you aspire to become a specialist in manufacturing, it is imperative to have knowledge of at least three engineering design software.
Mechanical design is a crucial stage in the production process, and it plays a pivotal role in determining the performance of mechanical systems.
In order to achieve high standards of performance in mechanical products, computer technology is extensively utilized in mechanical design to support design processes and conduct system analysis.
Here are the top ten most widely used mechanical engineering design software globally:
As a mechanical expert, are you familiar with using these tools?
1. Autodesk Moldflow
Autodesk Moldflow Adviser is a part of Autodesk's digital prototyping solution, providing a user-friendly tool for simulating and evaluating design plans, enabling optimization before manufacturing.
This tool assists in minimizing potential design flaws, reducing product development cycles, and lowering development costs.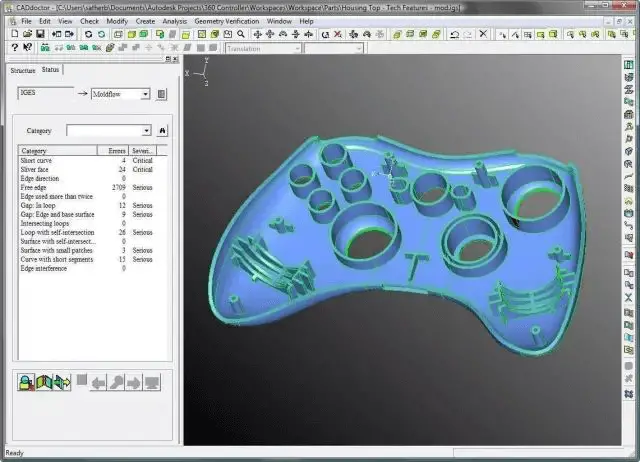 In the field of product design and manufacturing, Moldflow offers two significant simulation analysis software programs: Moldflow Plastic Parts Consultant (AMA) and Moldflow Advanced Molding Analysis Expert (AMI).
AMA is user-friendly and provides prompt responses to designers' analysis needs and modifications, making it primarily aimed at injection product design engineers, project engineers, and die design engineers.
It allows them to quickly verify the feasibility of their products during the early stages of development.
AMA provides quick answers to fundamental manufacturing feasibility inquiries, such as "Can the product be filled?"
With this innovative design approach, both experienced experts and beginners can experience the dependability and practicality of injection molding simulation through AMA.
Moldflow overall solution
With the rapid growth of the plastics industry and related industries, competition within the industry has become increasingly intense.
Raw material costs and labor expenses are continuing to escalate, while product prices are declining. At the same time, the demands for product quality, functionality, and a shorter delivery timeline are persisting.
2. AutoCAD
AutoCAD is an automated computer-aided design software developed by Autodesk that can be used for drafting, 2D drafting, and basic 3D design.
It enables automatic drawing without the need for programming knowledge, making it widely used globally.
AutoCAD can be applied in various fields, including civil construction, decoration, industrial drafting, engineering drafting, electronics, clothing processing, and many others.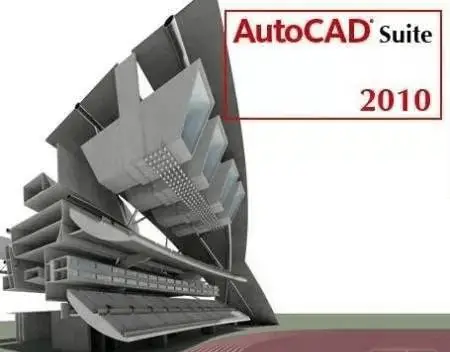 Although AutoCAD boasts impressive graphic capabilities, its table processing functions are relatively weak.
In professional work, the need to create various tables in AutoCAD, such as engineering quantity tables, arises frequently. Hence, the question of how to efficiently create tables becomes a practical concern.
AutoCAD has several methods for creating basic graphic objects, such as straight lines, circles, ellipses, polygons, and splines.
Drawing aids.
AutoCAD provides several drawing aids, including orthogonal lines, object snaps, polar tracking, and object snap tracking.
The orthogonal function allows users to effortlessly draw horizontal and vertical straight lines.
Object snaps assist in selecting specific points on geometric objects, and tracking makes it easier to draw diagonal lines and locate points in varying directions.
Since AutoCAD 2000, the system has introduced many powerful features.
These include the AutoCAD Design Center (ADC), Multi-Document Environment (MDE), internet drive, improved object snap functions, advanced annotation capabilities, and partial open and partial load functions.
3. Pro/Engineer
Pro/Engineer is an integrated 3D CAD/CAM/CAE software developed by PTC, a US-based company.
It is well-known for its parametric capabilities and was one of the first software to introduce parametric technology. Pro/Engineer holds a significant position in the current 3D modeling software landscape.
Today, Pro/Engineer is widely acknowledged and promoted in the industry as a new standard in the field of mechanical CAD/CAE/CAM. It is considered one of the leading CAD/CAM/CAE software, particularly in the field of product design in China.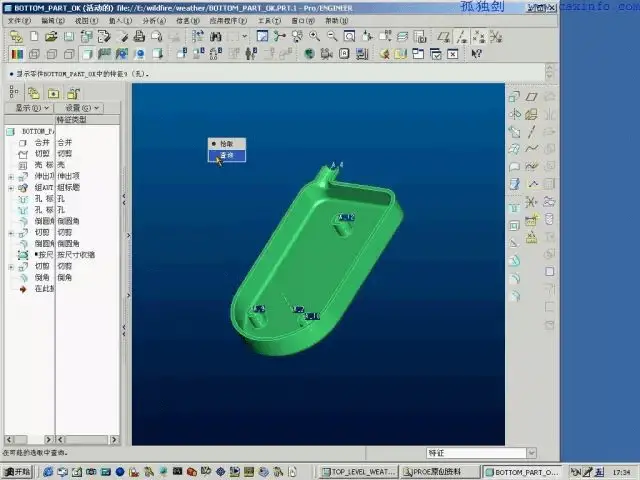 Pro/Engineer operates on a unified base database, which is different from traditional CAD/CAM systems that are built on multiple databases.
This single database ensures that all project materials come from the same source, allowing each user, regardless of department, to work on the same product model.
As a result, changes made in any stage of the design process are reflected throughout the entire design process, providing greater efficiency and consistency.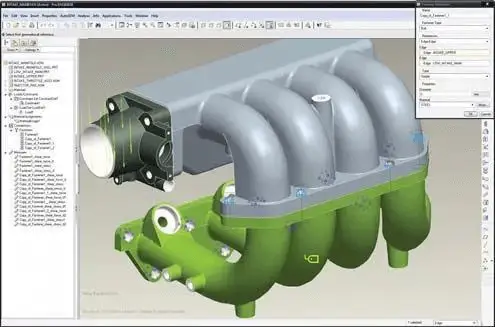 In the Pro/Engineer software version, in addition to using major versions like proe2001, Wildfire, WildFire2.0, WildFire3.0, WildFire4.0, and WildFire5.0, there are also minor version differences in date codes within each major version.
These different date codes represent the order of the release date of the major version.
4. SolidWorks
SolidWorks is a 3D design software originally built on the Windows system.
With its user-friendly interface and ease of use, SolidWorks can automatically capture design intent and guide design changes throughout the entire product design process.
In SolidWorks assembly design, new parts can be generated directly by referencing existing parts.
Regardless of whether the design process uses a "top-down" or "bottom-up" approach, SolidWorks operations make it easier to improve design efficiency.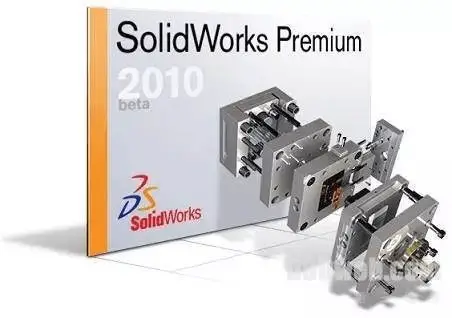 Users are not only using SolidWorks software to address general part design issues but are also increasingly turning to it to tackle large-scale assembly designs at a system-level.
Due to the growing demand from users, the R&D department of SolidWorks has significantly improved the upload speed of large assemblies through various means, such as distributed data processing and the implementation of graphics compression technology.
This has resulted in a tenfold improvement in the performance of large assemblies.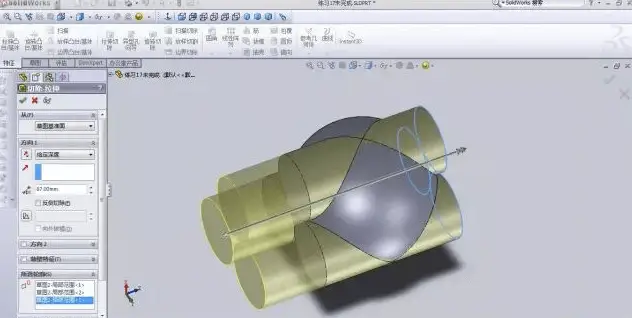 5. Unigraphics NX
UG, also known as UnigraphicsNX, is a product engineering solution developed by Siemens PLM Software. It offers digital modeling and verification tools for product design and manufacturing.
UnigraphicsNX is a reliable solution for virtual product design and process design needs of users.
Although UG can be commonly used as an abbreviation for the user guide and Universal Grammar, it is primarily associated with UnigraphicsNX in the context of product engineering software.
Additionally, in the game DOTA, it is referred to as Spectre.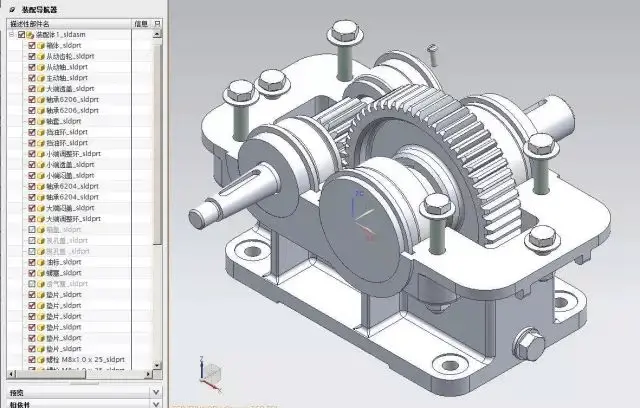 The development of UG (UnigraphicsNX) began in 1969 and was built using the C language.
It is a flexible numerical software tool for solving partial differential equations, which uses adaptive multigrid methods on two- and three-dimensional unstructured grids.
UG is an interactive CAD/CAM (computer-aided design and computer-aided manufacturing) system with strong functions that allow for easy construction of various complex entities and shapes.
Initially, it was mainly used on workstations. However, with the advancement of PC hardware and the increasing number of individual users, its application on PCs has rapidly grown, and it has become a mainstream 3D design solution in the die industry.
By using NX for modeling, industrial designers can quickly create and improve complex product shapes. They can also use advanced rendering and visualization tools to maximize the aesthetic requirements of the design concept.
6. Cimatron
Cimatron is a product from the well-known Israeli software company, Cimatron.
In China, Cimatron's subsidiary is Simetron (Beijing) Technology Co., Ltd. The company is now owned by 3D Systems in the United States.
Over the years, Cimatron's CAD/CAM solutions have proven to be an indispensable tool for enterprises of all sizes, from small die manufacturing plants to large manufacturing departments worldwide.
Since its founding in 1982, Cimatron's innovative technology and strategic direction have made it a recognized leader in the CAD/CAM field.
As a leader in CAD/CAM integrated solutions for manufacturing, Cimatron promises to provide comprehensive and cost-effective software solutions for die, tool, and other manufacturers.
These solutions can streamline the manufacturing cycle, strengthen manufacturers and external sales, as well as improve supplier collaboration to greatly shorten product delivery time.
Whether designing for manufacturing or generating safe, efficient, and high-quality NC tool paths for 2.5-5 axis milling, Cimatron's manufacturing-oriented CAD/CAM solutions provide customers with the ability to handle complex parts and manufacturing cycles.
Cimatron guarantees that every product manufactured is the product you designed.
Cimatron has launched the new Chinese version, CimatronE10.0.
Its CAD/CAM software solution includes a set of tools for easy 3D design, allowing users to conveniently process the acquired data model or carry out product conceptual design.
Version 10.0 has made significant improvements in design and data interface.
Today, over 4,000 customers worldwide are using Cimatron's CAD/CAM solutions to manufacture products for various industries, including automotive, aerospace, computer, electronics, consumer goods, medicine, military, optical instruments, communications, and toy industries.
7. Mastercam
Mastercam is a CAD/CAM software platform developed by CNC Software Inc. in the United States for use on personal computers. It offers a range of functions, such as 2D drawing, 3D solid modeling, surface design, voxel stitching, numerical control programming, tool path simulation, and realistic simulation.
The software has a user-friendly interface for geometric modeling and provides an ideal environment for designing parts, including complex curved shapes. Its robust and stable modeling capabilities make it widely used in both industrial and educational settings.
Additionally, Mastercam 9.0 and above versions include support for the Chinese language, making it a popular and cost-effective choice for small and medium-sized enterprises.
It is an economical and effective all-around software system, commonly used in both industry and educational institutions.
Mastercam not only offers powerful and stable modeling functions for designing complex curves and surface parts but also provides robust surface roughing and flexible surface finishing capabilities.
Its reliable tool path verification function allows Mastercam to simulate the entire part processing process.
The simulation not only displays the tools and fixtures but also checks for interference and collisions between the tools, fixtures, and processed parts, which accurately reflects the actual processing situation.
Mastercam is an excellent CAD/CAM software due to its comprehensive features and capabilities.
Furthermore, it has relatively low system requirements, enabling users to achieve optimal results in processing operations such as modeling design, CNC milling machines, CNC lathes, or CNC wire cutting.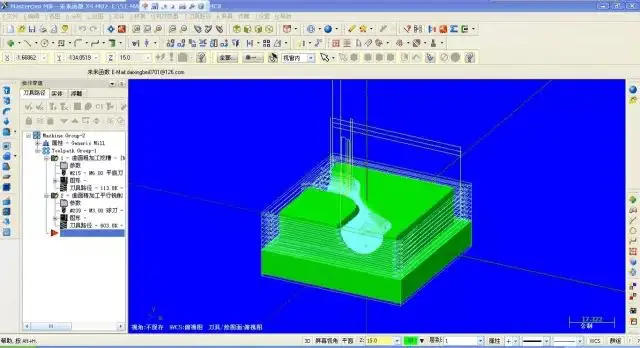 Mastercam offers powerful surface roughing and flexible surface finishing functions. It provides a range of advanced roughing technologies to improve the efficiency and quality of parts processing.
Mastercam also has various curved surface finish machining functions, allowing users to choose the best method to process even the most complex parts. Its multi-axis machining function provides more flexibility for parts processing.
Mastercam's ease of use is a significant advantage in CNC machining. The generated NC programs are simple and efficient.
Main competitors of Mastercam include UGNX, Edgecam, WorkNC, Cimtron, Delcam (Powermill), PTC (Pro/NC), Space-e, CAMWORKS, and HyperMILL, etc.
Compared to these software, Mastercam has an overwhelming advantage in 2D processing. It also has an advantage in simple rule-based surfaces.
For multi-axis surfaces, the introduction of third-party 5-axis multi-surface machining in X3 keeps it as the king of general CNC machining.
Mastercam software is extensively used in the design and NC processing of general machinery, aviation, shipbuilding, military industries, and others.
Since the late 1980s, China has introduced this well-known CAD/CAM software, which has made significant contributions to the rapid growth of the manufacturing industry in China.
8. CATIA
CATIA is Dassault's flagship solution for product development in France.
It is a crucial component of the PLM collaborative solution, helping manufacturers design their future products and supporting the entire industrial design process, from pre-project planning to specific design, analysis, simulation, assembly, and maintenance.
Its digital prototyping process has gained widespread adoption in the market since 1999, making it the most widely used product development system globally.
The modular CATIA series offers product style and appearance design, mechanical design, equipment and system engineering, management of digital prototypes, mechanical processing, analysis, and simulation.
CATIA products are based on an open and scalable V5 architecture. With CATIA's intelligent tree structure, users can quickly and easily modify products repeatedly, even in the final stages of design or when updating the original scheme.
CATIA provides complete design capabilities from the conceptual design of a product to the formation of the final product.
Its accurate and reliable solutions provide a complete 2D, 3D, parametric hybrid modeling, and data management capabilities from the design of a single part to the establishment of the final electronic prototype.
As a fully integrated software system, CATIA combines mechanical design, engineering analysis and simulation, CNC machining, and CATweb network application solutions to provide users with a strict paperless working environment, especially in the special modules for the automobile and motorcycle industries.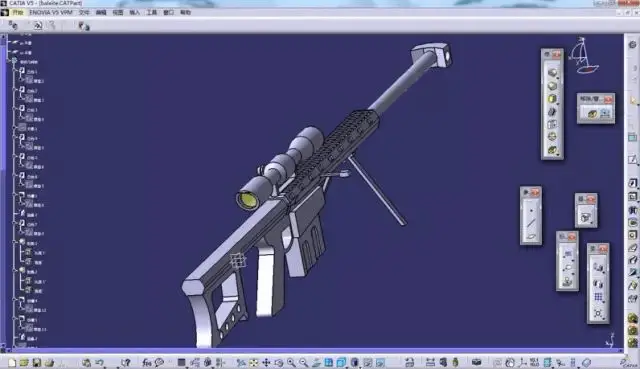 CATIA offers convenient solutions to meet the needs of large, medium, and small enterprises in all industrial fields, including products ranging from large Boeing 747 aircraft and rocket engines to cosmetic packaging boxes, covering almost all manufacturing products.
The CATIA series provides 3D design and simulation solutions in eight areas: automotive, aerospace, shipbuilding, plant design, construction, power and electronics, consumer goods, and general machinery manufacturing.
CATIA's competitors include UGNX, Pro/E, Topsolid, and Cimatron. NX, Pro/E, and CATIA individually occupy about one-third of the global market share.
CATIA currently holds the largest market share in design and engineering software, thanks to its strong customer base and military background.
Compared to its competitors, CATIA's advantage lies in its user-friendly interface, powerful features, strong functional support in special industries like automobiles, aerospace, shipbuilding, etc., and global sales cooperation with IT giant IBM.
9. Delcam
Delcam is a well-known professional CAD/CAM software company based in Birmingham, United Kingdom. It is publicly listed on the London Stock Exchange and started its software development at Cambridge University, a globally recognized institution.
With over 40 years of development, Delcam's software covers a wide range of applications, including product design, die design, product processing, mold processing, reverse engineering, art design, engraving processing, quality inspection, and collaboration management.
Delcam's ongoing software research and development takes place in both the United Kingdom and the United States. It has a global customer base of over 40,000 spread across 80 countries and regions worldwide.

Delcam is a CAD/CAM software company that has been in the industry for over 40 years. It integrates design, manufacturing, measurement, and management and focuses on research, development, and technical services. Delcam believes that everything is for the sake of users, which is the key to its success.
Delcam not only provides users with leading software solutions but also offers the highest level of technical support through over 350 technical support branches in more than 80 countries and regions worldwide. This ensures that Delcam can solve any user problems with the fastest response time.
Delcam is the only CAD/CAM software company with a large CNC machining workshop globally.
All Delcam software products have undergone rigorous testing in actual production environments. This enables Delcam to best understand the problems and needs of users and provide a complete set of products from design, manufacturing, testing, to management.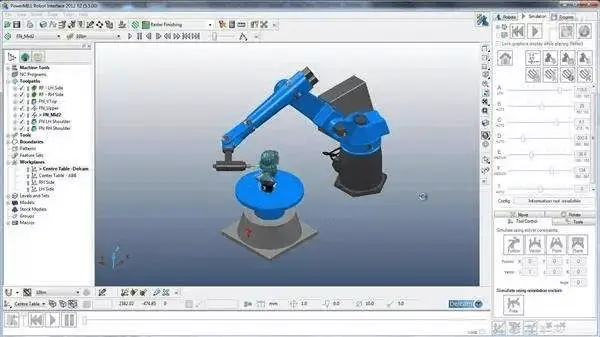 The Delcam CAD/CAM series software is widely used in industries such as aerospace, automobiles, ships, household appliances, light industrial products, and mold manufacturing.
Well-known companies like Airbus, Boeing/McDonnell Douglas, Hafei, XAC, Chengfei, Toyota, Honda, Ford, Volkswagen, MercedesBenz, Pratt&Whitney, Siemens, Mitsubishi, Canon, LG, Nike, Clarks, FAW Group, Dongfeng Motor Group, and Zhuhai Gree are all Delcam users.
10. Edgecam
Edgecam is an automated CNC programming software developed by Planit in the United Kingdom. It seamlessly integrates with commonly used CAD software, allowing for seamless data transmission.
Edgecam leverages the relationship between entity and tool path, automatically reflecting modifications made to the geometric features of the entity in the tool path, such as height, depth, and diameter, without requiring additional editing.
Edgecam provides comprehensive solutions for milling, turning, and combined mill-turn processing methods.
EdgeCAM is a powerful, versatile, easy-to-learn, and user-friendly intelligent CNC programming system that adopts a modular design to meet the needs of different users.
Users can choose modules with different functions to create a customized CAM solution for CNC machining programming that fits their programming needs.
The R&D and promotion of EdgeCAM products focus on meeting the needs of global processing and manufacturing users, providing them with the latest CNC programming functions at the fastest speed to meet the different requirements of different users.
After more than 20 years of product development and application, EdgeCAM has over 40,000 authorized users worldwide.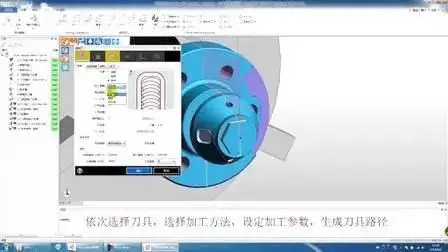 Planit Group is the leading global manufacturer in terms of installed CAM software. With 84,000 units installed, it surpasses its competitors in the same industry by 24,000 units and exceeded its own sales in 2005 by nearly 30,000 units.
Planit Group's portfolio includes EdgeCAM, AlphaCAM, Radan, and other CAM software, providing a diverse range of products that secure and strengthen its position in the manufacturing industry.
Edgecam specifically caters to the die industry, offering various processing methods to meet different processing needs, including optimized processing for various product processing methods, mold manufacturing, turning, composite processing, and high-speed processing.
Benefits of Using Mechanical Software
Improved Design Efficiency
One of the most significant benefits of using mechanical software is the improvement in design efficiency. With the help of advanced tools and features, I can quickly create accurate 3D models and design simulations. These tools also enable me to optimize my designs for various factors like strength, weight, and production costs in a much shorter time.
By utilizing the powerful computational abilities of today's software, I can reduce the need for physical prototyping and streamline the design process. By doing so, I can create better designs more efficiently, ultimately shortening the time it takes to bring a product to market.
Enhanced Collaboration
Working with mechanical software, I have seen how it greatly facilitates collaboration among team members. I can easily share design files, annotations, and comments with my colleagues, making it much easier to work together on projects. Additionally, many modern software solutions offer cloud-based platforms that allow real-time collaboration, ensuring everybody is always up-to-date with the latest design iterations.
This improved collaboration not only promotes a more efficient workflow, but it also helps to reduce errors and miscommunications that can be detrimental to a project's success.
Cost Reduction
Implementing mechanical software in my design process has led to a noticeable reduction in operational costs. These savings stem from several factors, including:
Reduced prototyping expenses: Since I can thoroughly analyze and optimize my designs within the software, the need for multiple physical prototypes is greatly minimized.
Improved resource management: By using software to plan and optimize material usage in my designs, it helps me prevent waste, ultimately saving costs.
Streamlined design process: The ability to quickly iterate and refine my design, as well as collaborate more efficiently with my team, leads to reduced manpower costs and faster time-to-market.
Overall, the adoption of mechanical software has had a profound and positive impact on my design process. It has made me more efficient, collaborative, and cost-effective, ultimately giving me a competitive edge in the market.
Selecting the Right Mechanical Software
Budget and Investment
When I am choosing a mechanical software, I always start by considering my budget and investment. It's essential to find a program that meets my financial constraints and provides an adequate return on investment. To analyze these costs, I create a table that details the program's price, maintenance fees, and any additional expenses.
Compatibility and Integration
Another crucial consideration is compatibility and integration. For me, a mechanical software should be able to work seamlessly with my existing hardware and software. To ensure compatibility, I look for programs that support standard file formats and can integrate with my current workflows. Also, I check if the software can be easily upgraded or expanded as my needs evolve.
Ease of Use
Finally, the ease of use is paramount when selecting a mechanical software. I prioritize software that:
Has a user-friendly interface
Offers comprehensive tutorials and resources
Provides reliable customer support
By focusing on these key factors, I can choose a mechanical software that best suits my needs without compromising on quality or value.
Future Trends in Mechanical Software
Artificial Intelligence and Machine Learning
As a mechanical engineer, I have noticed the increasing role of artificial intelligence (AI) and machine learning in mechanical software. These technologies have the potential to revolutionize the way we design and analyze mechanical systems. For instance, AI can be used to improve the accuracy of simulations, making it possible to optimize designs more efficiently. Machine learning algorithms can also help identify patterns and trends in large datasets, enabling engineers to make data-driven decisions.
Cloud-Based Solutions
I foresee cloud-based solutions becoming more prevalent in the mechanical engineering field. The ability to access and collaborate on projects from any location with an internet connection provides a significant advantage for both individual engineers and teams. In addition, cloud-based software allows for more efficient data storage and management, reducing the need for local resources and making it possible to scale up or down as needed. As a result, I expect more mechanical software developers to offer cloud-based options in the future.
Internet of Things (IoT) Integration
The integration of the Internet of Things (IoT) into mechanical software is another trend I anticipate. IoT devices, such as sensors and actuators, can provide real-time data to mechanical software, allowing engineers to monitor and control systems more effectively. This integration can also enable new levels of automation and predictive maintenance, reducing downtime and improving overall system performance.
By incorporating these future trends into mechanical software, I believe that we will be able to design and maintain more efficient, reliable, and sustainable systems. This is an exciting time to be a part of the mechanical engineering field, and I am eager to see how these advancements continue to shape our industry.
Frequently Asked Questions
What are some top-rated CAD programs for mechanical engineers?
There are several top-rated CAD programs for mechanical engineers, including:
Autodesk AutoCAD: Widely used for 2D and 3D design, drafting, and modeling.
SolidWorks: A popular 3D CAD software with a variety of tools for modeling and simulation.
PTC Creo: Known for its parametric modeling capabilities and various design tools.
Siemens NX: A comprehensive CAD software for advanced design and engineering.
Which open-source design software is suitable for mechanical engineering?
Some open-source design software suitable for mechanical engineering include:
FreeCAD: A general-purpose 3D CAD modeler with many modules for specific engineering disciplines.
LibreCAD: A 2D CAD program for drafting and design.
OpenSCAD: A script-based modeling tool focused on creating precise, parametric models.
How does simulation software improve the mechanical design process?
Simulation software offers several benefits for improving the mechanical design process:
It allows engineers to test and validate designs before manufacturing, reducing costs and time associated with physical prototyping.
It enables designers to identify potential issues early, minimizing the need for redesign and enhancing overall product performance.
It provides data-driven insights for optimizing designs, leading to better-engineered products.
What factors should be considered when choosing mechanical design software?
When choosing mechanical design software, consider the following factors:
Features and functionality: Ensure the software meets all your design requirements and includes necessary tools for your specific projects.
Compatibility: Verify the compatibility with other software and file formats you frequently use.
Ease of use: Choose software that offers an intuitive interface and user-friendly tools to minimize the learning curve.
Support and community: Look for a software with a strong user community and available technical support.
Do professionals prefer proprietary or open-source design software?
The preference for proprietary or open-source design software often depends on the individual and their specific needs.
Professionals may prefer proprietary software for its advanced features, dedicated support, and reliability.
Open-source solutions may be suitable for those seeking lower costs or more customization options, but may not be as comprehensive or polished as proprietary options.
Ultimately, the choice is dependent on budget, requirements, and personal preferences.
Which 3D engineering software should a mechanical engineer learn?
A mechanical engineer should consider learning one or more of the following 3D engineering software:
SolidWorks: Widely used in various industries and known for its ease of use and powerful tools.
Autodesk Inventor: A popular choice for mechanical engineers, offering integration with other Autodesk products.
PTC Creo: Offers advanced parametric modeling and a versatile range of design capabilities.
Siemens NX: Suitable for complex engineering projects requiring advanced simulation and analysis.
Keep in mind, your choice should be based on your specific industry, job requirements, and personal preferences.