If you want to become a manufacturing expert, you must know three of the softwares for engineering design at least!
Mechanical design is the first step in mechanical production and the most important factor in determining mechanical performance.
In order to meet the high requirements of mechanical product performance, computer technology is widely used in mechanical design for auxiliary design and system analysis.
The following are the ten most popular mechanical engineering design software in the world.
As a mechanical expect, do you know how to use it?
1. Autodesk Moldflow
As part of Autodesk's digital prototype solution, Autodesk Moldflow Adviser provides customers with an easy-to-use tool that enables them to simulate and evaluate design schemes and optimize them before manufacturing.
It reduces potential design errors, shortens product development cycles, and reduce development costs.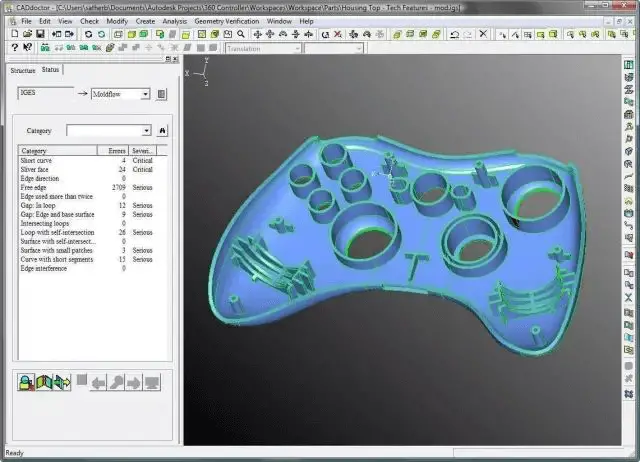 In the product design and manufacturing process, Moldflow provides two major simulation analysis software:
AMA (Moldflow Plastic Parts Consultant) and AMI (Moldflow Advanced Molding Analysis Expert).
AMA is easy to use and can quickly respond to the designer's analysis and changes.
Therefore, it is mainly aimed at injection product design engineers, project engineers and die design engineers to quickly verify the feasibility of the product in the early stage of product development.
AMA can quickly give answers to basic manufacturing feasibility questions, such as "Can the product be filled?",
Through this unique design mode, whether you are an experienced expert or a novice, AMA will let you feel the reliability and practicality of injection molding simulation.
Moldflow overall solution
With the vigorous development of the plastics industry and plastic-related industries, the competition in the plastics industry has become increasingly fierce.
On the one hand, the price of raw materials and labor costs continue to rise; on the other hand, the sales price of products continues to fall, but the requirements for product quality and functions continue to increase, and the delivery cycle required is shorter.
2. AutoCAD
AutoCAD software is an automatic computer-aided design software produced by Autodesk, which can be used for drawing, two-dimensional drawing, and basic three-dimensional design.
Through it, it can automatically draw without understanding programming, so it is widely used in the world.
It can be used in civil construction, decoration, industrial drawing, engineering drawing, electronics industry, clothing processing and many other fields.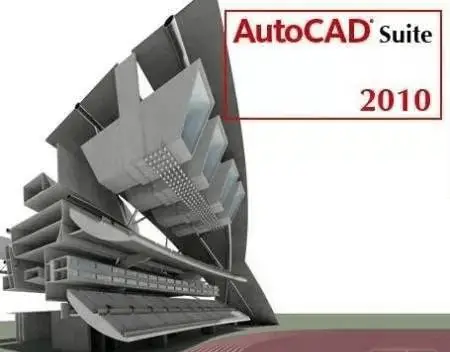 Although AutoCAD has powerful graphics functions, table processing functions are relatively weak.
In actual work, it is often necessary to make various tables in AutoCAD, such as engineering quantity tables, etc.
How to make tables efficiently is a very practical question.
AutoCAD can create basic graphic objects such as straight lines, circles, ellipses, polygons, and splines in many ways.
Drawing aids.
AutoCAD provides drawing aids such as orthogonal, object capture, polar tracking, and capture track.
Orthogonal function allows users to draw horizontal and vertical straight lines easily, object capture can help pick up special points on geometric objects, and tracking function makes it easier to draw diagonal lines and locate points in different directions.
Starting from AutoCAD2000, the system has added many powerful functions, such as AutoCAD Design Center (ADC), Multi-Document Design Environment (MDE), Internet drive, new object capture functions, enhanced annotation functions, as well as partial opening and partial loading function.
3. Pro/Engineer
Pro/Engineer operating software is an integrated CAD/CAM/CAE 3D software under the US PTC company.
Pro/Engineer software is known for its parameterization and is the earliest application of parameterization technology, which occupies an important position in the current 3D modeling software field.
Pro/Engineer is recognized and promoted by the industry as a new standard in the field of mechanical CAD/CAE/CAM in the world today.
It is one of the mainstream CAD/CAM/CAE software, especially in the field of product design in China.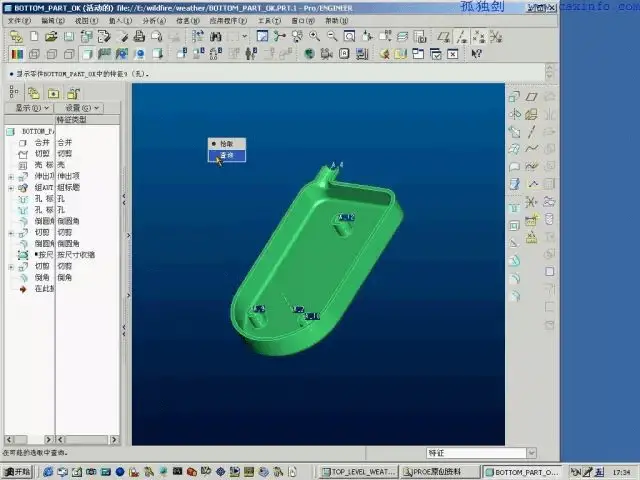 Pro/Engineer is built on a unified base database, unlike some traditional CAD/CAM systems built on multiple databases.
The single database means that all the materials in the project come from one database so that each independent user is working on a product model, no matter which department he/she belongs to.
In other words, changes made in any part of the entire design process can also be reflected back and forth in the relevant links of the entire design process.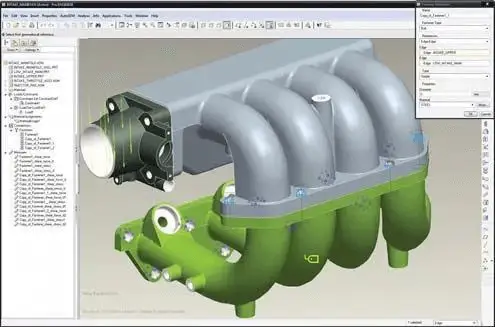 In the Pro/Engineer software version, in addition to using major versions like proe2001, Wildfire, WildFire2.0, WildFire3.0, WildFire4.0 and WildFire5.0, there are also minor version differences in date codes in each major version.
The different date codes represent the order of the release date of the major version.
4. SolidWorks
SolidWorks is an original 3D design software based on Windows system.
With its easy-to-use and friendly interface, SolidWorks can fully automatically capture design intent and guide design changes during the entire product design work.
In the assembly design of SolidWorks, it can directly refer to the existing parts to generate new parts.
Regardless of whether the design uses a "top-down" method or a "bottom-up" method for assembly design, SolidWorks will greatly improve design efficiency with its easy-to-use operations.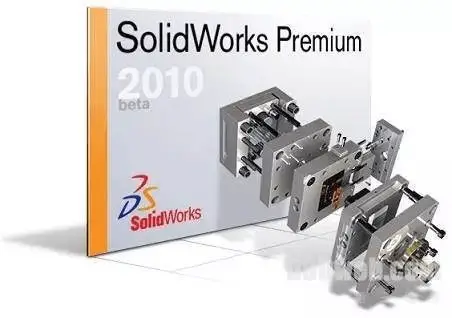 Users not only use SolidWorks software to solve general part design problems, but more and more users are also beginning to use SolidWorks software to handle system-level large-scale assembly designs.
The speed of uploading large assemblies is getting higher and higher.
Facing the needs of users, the R&D department of SolidWorks has managed to improve the upload speed of large assemblies from different angles, including distributed data processing and the use of graphics compression technology, which has improved the performance of large assemblies by several ten times.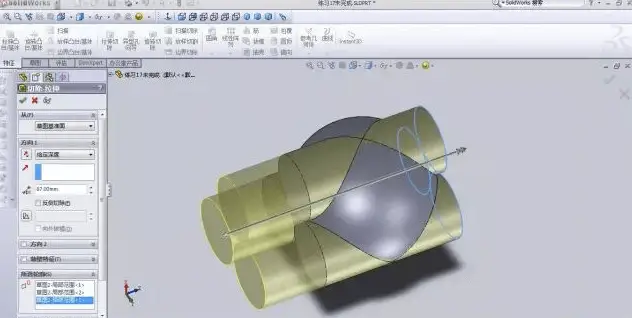 5. Unigraphics NX
UG (UnigraphicsNX) is a product engineering solution produced by Siemens PLMSoftware, which provides users with digital modeling and verification methods for product design and processing.
UnigraphicsNX provides a proven solution for users' virtual product design and process design needs.
UG is also an abbreviation for the user guide and Universal Grammer; it is also called Spectre in DOTA.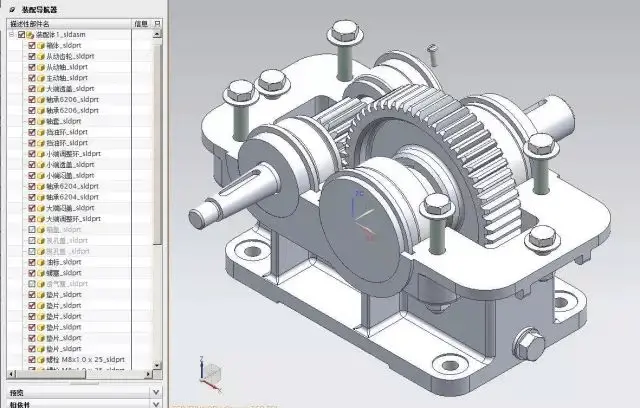 The development of UG began in 1969, and it was developed and implemented based on the C language.
UGNX is a flexible numerical software tool for solving partial differential equations developed using adaptive multigrid methods on two- and three-dimensional unstructured grids.
UG is an interactive CAD/CAM (computer-aided design and computer-aided manufacturing) system.
It has powerful functions and can easily realize the construction of various complex entities and shapes.
At the beginning of its birth, it was mainly based on workstations.
But with the development of PC hardware and the rapid growth of individual users, the application on PCs has achieved rapid growth and has become a mainstream application of 3D design in the die industry.
Using NX for modeling, industrial designers can quickly create and improve complex product shapes, and use advanced rendering and visualization tools to maximize the aesthetic requirements of the design concept.
6. Cimatron
Cimatron is a product of Cimatron, a well-known software company in Israel.
Cimatron's subsidiary in China is Simetron (Beijing) Technology Co., Ltd., and now Cimatron is owned by 3D Systems in the United States.
Over the years, Cimatron's CAD/CAM solutions have been successfully used as an indispensable tool in enterprise equipment from small die manufacturing plants to manufacturing departments of large companies worldwide.
Since Cimatron was founded in 1982, its innovative technology and strategic direction have made Cimatron a recognized leader in the CAD/CAM field.
As a leader in CAD/CAM integrated solutions for manufacturing, it promises to provide comprehensive and cost-effective software solutions for die, tool and other manufacturers, which can streamline the manufacturing cycle, strengthen manufacturers and external sales as well as strengthen the collaboration of suppliers to greatly shorten product delivery time.
Whether you are designing for manufacturing or generating safe, efficient and high-quality NC tool paths for 2.5~5 axis milling.
Cimatron's manufacturing-oriented CAD/CAM solutions provide customers with the ability to handle complex parts and complex manufacturing cycles.
Cimatron guarantees that every product manufactured is the product you designed.
The new Chinese version is CimatronE10.0 launched by Cimatron,
Its CAD/CAM software solution includes a set of tools for easy 3D design, allowing users to conveniently process the acquired data model or carry out product conceptual design.
Version 10.0 has made very obvious improvements in design and data interface.
Today, more than 4,000 customers worldwide are using Cimatron's CAD/CAM solutions to manufacture products for various industries.
These industries include: automotive, aerospace, computer, electronics, consumer goods, medicine, military, optical instruments, communications and toys industries.
7. Mastercam
Mastercam is a CAD/CAM software based on the PC platform developed by CNC Software Inc. in the United States.
It integrates multiple functions such as two-dimensional drawing, three-dimensional solid modeling, surface design, voxel stitching, numerical control programming, tool path simulation and realistic simulation.
It has convenient and intuitive geometric modeling.
Mastercam provides an ideal environment for designing the shape of parts. Its powerful and stable modeling function can design complex curved and curved parts.
The version of Mastercam 9.0 and above also supports the Chinese environment, and the price is moderate, which is an ideal choice for the majority of small and medium-sized enterprises.
It is an economical and effective all-round software system, and a CAD/CAM system widely used in industry and schools.
Mastercam not only has powerful and stable modeling functions, it can design complex curves and surface parts, but also has powerful surface roughing and flexible surface finishing functions.
Its reliable tool path verification function enables Mastercam to simulate the entire process of part processing,
The simulation can not only display the tools and fixtures but also check the interference and collisions between the tools and fixtures and the processed parts, which truly reflects the actual situation in the processing process.
It worthy of being an excellent CAD/CAM software.
At the same time, Mastercam has relatively low requirements on the operating environment of the system, so that users can obtain the best results no matter in processing operations such as modeling design, CNC milling machine, CNC lathe or CNC wire cutting.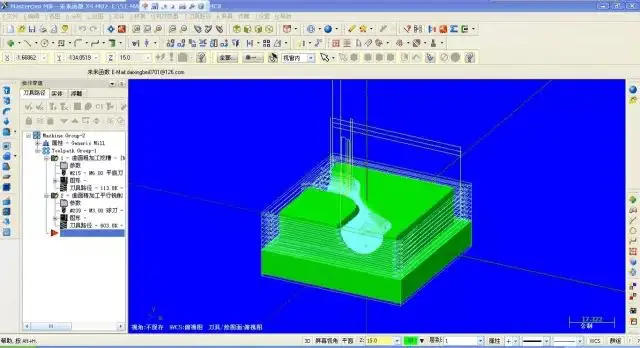 Mastercam has powerful surface roughing and flexible surface finishing functions.
Mastercam provides a variety of advanced roughing technologies to improve the efficiency and quality of parts processing.
Mastercam also has various curved surface finish machining functions, from which you can choose the best method to process the most complex parts.
The multi-axis machining function of Mastercam provides more flexibility for parts processing.
Mastercam's advantages lie in CNC machining, which is easy to use.
The generated NC programs are simple and efficient.
The main competitors are UGNX, Edgecam, WorkNC, Cimtron, Delcam (Powermill), PTC (Pro/NC), Space-e, CAMWORKS and HyperMILL, etc.
Compared with this software, it has an overwhelming advantage in 2D processing;
In terms of surface, it has an advantage in simple rules;
In terms of the multi-axis surface, the third-party 5-axis multi-surface machining is introduced in X3, making it still the king in general CNC machining.
Mastercam software has been widely used in the design and NC processing of general machinery, aviation, shipbuilding, military industry and other industries.
Since the late 1980s, China has introduced this famous CAD/CAM software, which has made a great contribution to the rapid rise of the manufacturing industry in China.
8. CATIA
CATIA is the flagship solution for the product development of France Dassault.
As an important part of the PLM collaborative solution, it can help manufacturers design their future products and support the entire industrial design process from the pre-project phase, specific design, analysis, simulation, assembling and maintenance.
Since 1999, its digital prototype process has been widely adopted in the market, making it the most commonly used product development system in the world.
Modular CATIA series products provide product style and appearance design, mechanical design, equipment and system engineering, management digital prototype, mechanical processing, analysis and simulation.
CATIA products are based on an open and scalable V5 architecture.
Whether it is solid modeling or surface modeling, because CATIA provides an intelligent tree structure, users can quickly and easily modify the product repeatedly.
Even if it is necessary to make major changes in the final stage of the design, or to update the original scheme, it is very easy for CATIA.
CATIA provides complete design capabilities:
From the conceptual design of the product to the formation of the final product, with its accurate and reliable solutions, it provides a complete 2D, 3D, parametric hybrid modeling and data management means, from the design of a single part to the establishment of the final electronic prototype;
At the same time, as a fully integrated software system, CATIA organically combines mechanical design, engineering analysis and simulation, CNC machining and CATweb network application solutions to provide users with a strict paperless working environment, especially in CATIA Special modules for the automobile and motorcycle industries.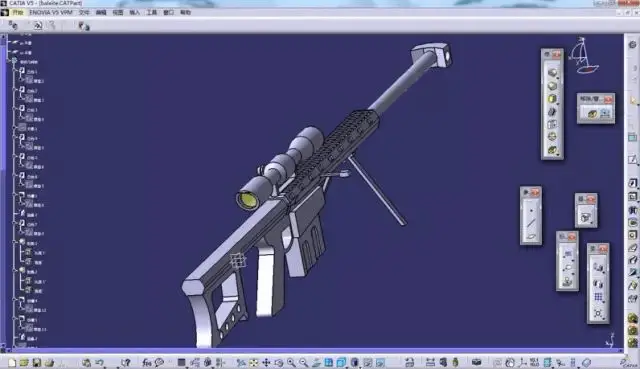 CATIA provides convenient solutions to meet the needs of large, medium and small enterprises in all industrial fields.
Including: The range is from large Boeing 747 aircraft and rocket engines to cosmetic packaging boxes, which almost covers all manufacturing products.
CATIA series products provide 3D design and simulation solutions in eight areas: automotive, aerospace, shipbuilding, plant design, construction, power and electronics, consumer goods and general machinery manufacturing.
CATIA's competitors include UGNX, Pro/E, Topsolid, and Cimatron.
Among them, NX and Pro/E and CATIA can occupy one-third of the world share separately.
CATIA currently holds the largest market share in design and engineering software, which comes from such a strong source of customers and military background.
Compared with its competitors, CATIA's advantage lies in its pleasing interface, easy-to-use and powerful functions, and powerful functional support in special industries such as automobiles, aerospace, shipbuilding, etc., global sales cooperation with IT boss IBM.
9. Delcam
Delcam is the world's leading professional CAD/CAM software company.
DelcamPlc is headquartered in Birmingham, a famous city in the United Kingdom, and is a listed company on the London Stock Exchange.
The development of Delcam software originated from Cambridge University, a world-renowned university.
After more than 40 years of development, the Delcam software series spans application fields such as product design, die design, product processing, mold processing, reverse engineering, art design and engraving processing, quality inspection, and collaborative management.
Delcam's latest software research and development are carried out simultaneously in the United Kingdom and the United States, with more than 40,000 customers in more than 80 countries and regions around the world.

As a CAD/CAM software company with a history of more than 40 years that integrates design, manufacturing, measurement and management, focusing on research, development and technical services, Delcam knows that everything for the sake of users is the key to Delcam's success.
Thus, Delcam not only provides users with leading software solutions, but also provides the highest level of technical support for users everywhere through more than 350 technical support branches in more than 80 countries and regions around the world, ensuring that Delcam solves any user problems with the fastest response speed.
Delcam is the only CAD/CAM software company with a large CNC machining workshop in the world today.
All Delcam software products have been rigorously tested in the actual production environment.
This enables Delcam to best understand the problems and needs of users and provide a complete set of products from design, manufacturing, testing to management.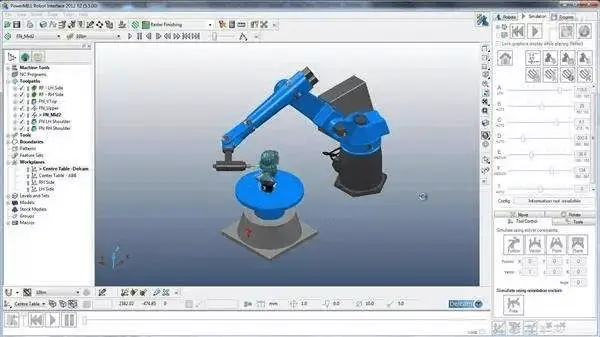 DelcamCAD/CAM series software is widely used in aerospace, automobiles, ships, household appliances, light industrial products and mold manufacturing industries.
Well-known companies like Airbus, Boeing/McDonnell Douglas, Hafei, XAC, Chengfei, Toyota, Honda, Ford, Volkswagen, MercedesBenz, Pratt&Whitney, Siemens, Mitsubishi, Canon, LG, Nike, Clarks, FAW Group, Dongfeng Motor Group and Zhuhai Gree etc. are all Delcam users.
10. Edgecam
Edgecam is an automated CNC programming software developed by Planit, UK.
Edgecam can be integrated with today's mainstream CAD software data, and realize barrier-free data transmission.
It gives full play to the relationship between the entity and the tool path.
For example, the geometric features of the entity (such as height, depth, diameter) are modified in the 3D software, and the tool path only needs to be updated without re-editing.
Edgecam provides complete solutions for milling, turning, turning and milling combined processing methods.
EdgeCAM is a powerful, versatile, easy-to-learn and easy-to-use intelligent CNC programming system, and adopts modular design to meet the needs of different users.
Users can choose modules with different functions to form a CAM solution for CNC machining programming according to their own programming needs.
The R&D and promotion of EdgeCAM products have always been based on meeting the needs of global processing and manufacturing users, and provide global users with the latest CNC programming functions at the fastest speed to meet the different needs of different users.
In the process of product development and application for more than 20 years, EdgeCAM has more than 40,000 authorized users worldwide.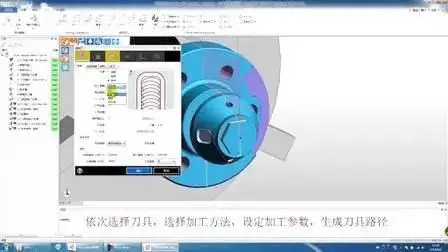 Planit Group ranks first in the global manufacturing industry in terms of installed CAM software.
The installed capacity reached 84,000 units, which was 24,000 units higher than the installed capacity of other competitors in the same industry and nearly 30,000 units more than its own sales in 2005.
Planit Group's products include EdgeCAM, AlphaCAM, Radan and other CAM software.
The diversification of the Group's products has stabilized and strengthened the Group's position in the manufacturing sector.
In response to the special requirements of the die industry, Edgecam provides a variety of different processing methods to meet the processing requirements under different conditions that include optimized processing for different methods of product processing, mold manufacturing, turning processing, compound processing and high-speed processing.