1. Gleason
Country: USA
Founded:1865 
About the company:
Founded in 1865, Gleason is a global leader in gear technology.
Products and services include machine tools, gear finishing and testing.
In addition, it also provides global technical support, including cutting tools, fixtures, parts replacement, on-site services, application development services, gear design and testing software, project training, engineering support, machine tool transformation and upgrading services.
Its customer base includes leaders in the automotive industry, aerospace, energy industry, heavy vehicles, recreational vehicles and electrical equipment industry.
William Gleason is the founder of Gleason.
William Gleason was born on April 4, 1836. At the age of 15, he came to the United States with his mother and brother from Boriskane, Tipperary County, Ireland.
As an apprentice, he worked as a mechanic in AsaR. Swift and l. Ange&Sons machine processing plants in Rochester to receive training.
During the Civil War, he worked in the Cote Armory in Hartford, Connecticut.
In 1865, William Gleason returned to Rochester and opened his own machinery factory.
It was this small factory that slowly developed into the future Gleason factory and eventually became a listed Gleason company.
The factory was initially responsible for the production of a series of metal processing tools and machine tools, mainly ordinary lathes and planers.
In 1874, William Gleason developed the first bevel gear bubble shaper.
This invention witnessed the beginning of the bevel gear industry and opened up the possibility of the development of power plant transmission.
Today, Gleason focuses on operating a business, mainly responsible for the design, manufacturing and sales of bevel gear and cylindrical gear machine tools.
The company produces a full set of bevel gear machine tools and cutters.
Bevel gears can change the transmission angle of the force, for example, from the driving shaft to the rear axle of the vehicle.
At the same time, the company also manufactures cylindrical gear machine tools and cutters.
2. Klingelnberg
Country: Germany
Founded: 1863
About the company:
Klingelnberg was founded in 1863, adhering to the traditional machinery company.
At the beginning of the company's establishment, its main business was to produce all kinds of mechanical cutters in the factory located in Remshaid, Germany.
In 1923, the first bevel gear hobbing machine tool was launched on the market. It was equipped with a milling head with adjustable taper angle, which triggered a change in the market.
It is no accident that the company has made these achievements: with more than 200 patented technologies, Klingelnberg Group has set international standards in its core areas, including the development and manufacture of bevel gear and cylindrical gear machining machines, the development and manufacture of precision measuring centers for gears and axisymmetric workpieces, and the production of high-precision driving components.
Even if micrometers are used to measure a company's achievements, Klingelnberg is still a leader in the industry.
For more than 150 years, Klingelnberg Group has been a leader in small wheels, big wheels and transmissions.
Under the background of Industry 4.0, it has pushed the standard of gear production to a new era.
They are indispensable for the development of any industry: ocean going oil tankers, lignite mining, grain processing, wire rod mills, aviation industry, heavy construction machinery, etc., of course, every car is no exception.
Their diameters vary from a few millimeters to several meters. They are gears.
More precisely, they are cylindrical gears, bevel gears, worm gears, and rotors.
Since 1863, Klingelnberg has been focusing on these important transmission parts and has developed into one of the leading enterprises in the world gear processing industry.
3. KHK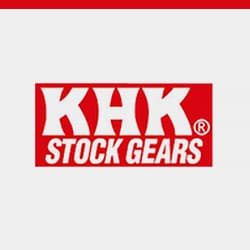 Country: Japan
Founded: 1935 
About the company:
As a famous Japanese standard gear manufacturer, Xiaoyuan Gear Industry Co., Ltd. (also known as KHK Co., Ltd.) has a wide range of standard gear production lines, and can flexibly use highly professional technology and manufacturing experience to provide customers with various customized gears to meet their diverse needs.
Over the past decades, we have kept improving and won high praise from our customers with a large number of standard gear types and diversified customized gears.
With years of technology and experience, we can provide almost all kinds of gears, including spur gears, helical gears, bevel gears, worm gears and racks.
If the customer uses the standard gear of KHK, the time to design the gear from scratch can be saved.
Among spur gears, rack gears, bevel gears, worm gears and other different types of gears, you can select the ideal gear according to the number of teeth, materials, modulus, accuracy (whether there is grinding), hardness (whether there is quenching).
You can use the KHK standard gear sample to quickly find the required gear.
All standard gears except J series are available in the warehouse of the pinion industry.
After receiving the order, a specially assigned person will be responsible for the delivery of standard gears, so as to meet the customer's requirements for short delivery time.
In order to ensure normal supply, a unique inventory management system is used to manage the inventory quantity of standard gears to ensure that the inventory quantity reaches the ideal state.
4. Shuanghuan
Country: China
Founded: 1980 
About the company:
Zhejiang Shuanghuan Transmission Machinery Co., Ltd. (stock code: 002472), founded 40+years ago, has focused on the R&D, manufacturing and sales of the core components of mechanical transmission gear and its components, and has become one of the world's largest professional gear product manufacturers and service providers.
Its products cover traditional automobiles, new energy automobiles, rail transit, non road machinery, industrial robots and many other fields.
Its business spreads all over the world. It has become a supplier of well-known enterprises at home and abroad, including ZF, Cummins, Caterpillar, SAIC, FAW and others.
The sales of customers in the World Top 500 account for more than 60%.
The company has become a global strategic supplier of Caianghu high-speed railway gears by virtue of high-performance high-speed railway gears.
Industrial robot joints (RV reducers) have completed innovative research and development and are transforming to industrialization.
New energy automotive gears cover half of the Chinese market.
5. Pacific precision forging
Country: China
Founded: 1992 
About the company:
Jiangsu Pacific Precision Forging Technology Co., Ltd., with a registered capital of 481.77 million yuan, is a leading precision forging gear supplier in the industry, mainly engaged in the R&D, production and sales of automobile precision forging gears and other precision forgings.
The company is a high-tech enterprise with independent innovation ability, independent intellectual property rights, advanced core technology of gear mold design, development and manufacturing, and cold warm hot precision forging forming technology.
It is specialized in manufacturing automotive gears.
The company has established enterprise technology center, post doctoral research workstation, etc.
The company now has 115 authorized patents, including 4 PCT international invention patents, 30 national invention patents and 81 utility model patents.
The company's main products are automotive differential half shaft gear and planetary gear, and automotive transmission combination gear.
The company's products have been highly recognized by domestic and foreign mainstream vehicle manufacturers or their powertrain suppliers, and have entered the global procurement system of GKN, MAGNA, W, GM, GETRAG, AAM, DANA and John Deeres, among other enterprises in the same industry in China, and are also matched with many models of Volkswagen, General Motors, Ford, Toyota, BMW, Mercedes Benz, etc.
At present, the company is the leading enterprise in the subdivided industry of precision forging gears for passenger cars in China, and the production and sales of precision forging gears for cars rank in the forefront of the industry.
For a long time, the company has been committed to the research, development and application of advanced forging technology, accumulated rich experience, and has a full business process.
On August 26, 2011, the company was successfully listed on the GEM of Shenzhen Stock Exchange and became a listed company on the GEM in Taizhou.
Its stock name is Precision Forging Technology and its stock code is 300258.
6. SEASHINE
Country: China
Founded: 2001 
About the company:
After more than ten years of development, seashine has become an important PM parts manufacturer of electric tools in China.
It has formed its own competitive advantages in product research and development, production organization, customer resources, etc., and can produce more than 1500 structural products required for electric tools.
After years of research and development, the company has developed a number of new products in the field of electric tools, office equipment and automobiles.
At present, in the power tool powder metallurgy parts business, the company has established long-term and stable business cooperation with many international power tools and electrical electromechanical related manufacturing enterprises;
In the automotive powder metallurgy parts business, it has become the supplier of many domestic automotive industry companies.
Most of the company's products are exported to the United States, Germany, Czech Republic, Hungary, Brazil, Mexico and other European and American countries, as well as India, Japan, the Philippines, Malaysia and other Asian countries.
At present, seashine is actively reserving excellent management and technical personnel, planning to purchase key production equipment.
The company will actively expand the market of medium and high-end automotive powder metallurgy products and other powder metallurgy products occupied by foreign enterprises, so as to realize the substitution of domestic products for imported products and foreign monopoly products.
The company will steadily develop into a leading enterprise in the field of powder metallurgy at home and abroad.
The company has 34 patented technologies, has undertaken 4 national, provincial and municipal science and technology projects, and has successively obtained the recognition of high-tech products in Jiangsu Province, the certification of high-tech enterprises, and the 1SO/TS16949 professional certification.
7. ZOMAX
Country: China
Founded: 2005 
About the company:
Zhejiang Zhongma Transmission Co., Ltd., the former Zhejiang Zhongma Automobile Transmission Co., Ltd. under the Zhongma Group, was established in December 2005 through share reform and listed on the Shanghai Stock Exchange on June 13, 2017.
The manufacturing base of China Malaysia transmission industry is located in Shangma Industrial Park, Wenling City.
The plant covers an area of 230000 m, and 180000 m has been completed.
There are technical centers, test and detection centers, automobile transmission and new energy automobile reducer assembly workshops, single machine automation, split frame automation production lines, intelligent processing units and other gear manufacturing workshops, energy conservation and environmental protection system facilities, staff living quarters, etc.
As a national high-tech enterprise, the company is mainly engaged in the R&D, design, manufacturing and sales of automobile transmissions, new energy automobile reducers and transmission gears.
It has more than 70 patents and has passed the certification of 1ATF16949 quality management system, 1S014001 environmental system and 1S045001 occupational health and safety management system.
According to GBT19580, the performance management mode is implemented and a perfect quality assurance system is established.
The company takes the new era as the starting point to focus on the future.
With the principle of "people and reason, dedication and innovation, teamwork, co creation and sharing" ", under the guidance of the enterprise spirit, ZOMAX attaches importance to the construction and training of technical talents and management teams, have established a post doctoral workstation in Zhejiang Province, a provincial technology center, and a provincial research institute, strengthen the introduction of talents, carry out industry university research cooperation, and set up a research and development base to develop a new energy vehicle hybrid power transmission system, light rail parts and transmission systems, agricultural machinery parts and transmission systems, a new generation of high-performance MT transmission systems, and high-speed pure electric vehicles. 
The reducer transmission system, the electronically controlled two gear four-wheel transfer transmission system, and the automatic transmission strive to realize the enterprise vision of "driving the world and serving the world".
8. Landai Technology
Country: China
Founded: 1996 
Products: auto manual transmission assembly, white transmission assembly, new energy reducer, textile machinery transmission assembly and auto transmission gear, shaft, synchronizer and other parts, auto engine gear and shaft and other parts, key components of textile machinery, auto engine cylinder block Transmission housing, automobile steering gear housing, mechanical die-casting parts
About the company:
The predecessor of Landai Technology Group Co., Ltd., Chongqing Landai Industry Co., Ltd., was established on May 8, 1996.
Its shares were listed and traded on the Shenzhen Stock Exchange on June 12, 2015. The stock code is 002765, and the stock abbreviation is Landai Technology.
In 2019, the Company completed the acquisition of 89.6765% equity of Taiguan Technology.
After this transaction, the Company holds 99.6765% equity of Taiguan Technology, which is a holding subsidiary of the Company.
From the existing power transmission business, the company has transformed into a coordinated development model of power transmission business and touch screen and touch display module business.
The main business of power transmission is the R&D, design, manufacturing and sales of power transmission assembly, transmission parts and die-casting products.
The main parts required for the assembly of the company's power transmission assembly, such as gear, shaft, synchronizer and housing, are independently developed and produced by the company.
The company's products are mainly used in the automotive host market, textile machinery and general machinery fields.
After years of hard work, the company has strong core competitiveness in the power transmission business.
The company has established its market position in the power transmission field.
The company is a number of well-known power transmission component suppliers at home and abroad, such as Geely Automobile, Toyota Motor, Xiaokang Co., Ltd., Sepa Automobile, Nanjing Bangqi, Dong'an Power, Yunnei Power, Zhuolang Textile Machinery Co., Ltd.
Some products are exported to the Middle East, forming a business pattern of simultaneous development of domestic and foreign sales.
The business of touch screen and touch display module is mainly engaged in the R&D, production and sales of touch screen and touch display integration related products.
The products are mainly capacitive touch screen and its related components, including capacitive touch screen, touch display module, cover glass, touch sensor and other products.
The products are mainly used in tablet computers, laptops, industrial control terminals, automotive electronics, Internet of Things intelligent devices and other information terminals, and provide touch operation input interface for it.
Taiguan Technology has been focusing on developing customers from advanced manufacturers in the global field.
Now it has become a supplier of well-known enterprises in the industries of Quanta Computer, Renbao Industry, BOE, Huaqin Communication, GIS, etc.
Its products are finally applied to international well-known brand electronic products, such as Amazon, Lianxiang Tablets, Acer Notebooks, etc.
9. Fengan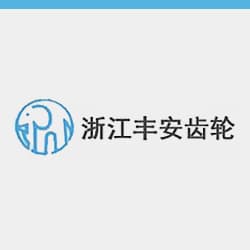 Country: China
Founded: 1999 
About the company:
Zhejiang Feng'an Gear Co., Ltd., founded in January 1999, is a professional gear manufacturer integrating development, design, manufacturing and sales services.
It covers an area of 93 mu, has a total assets of more than 300 million yuan, and has more than 400 major equipment.
The company was listed on the "New Third Board" in January 2017, stock code 870508.
After many years of hard work, the company has transformed its business mechanism and promoted the adjustment of product structure.
Now it has formed a relatively complete product development, production and management system.
It has domestic advanced gear processing, heat treatment and other technological equipment and complete detection means.
It can specialize in processing and producing tractor, harvester, engineering machinery, forklift and other series of gears with 5-9 accuracy and 12 modules, with an annual production capacity of 5 million pieces.
The company has strong technical force, perfect quality system, and advanced production technology.
Its products are sold well in many countries and regions all over the country and the world, and enjoy good reputation in the market.
In recent years, based on the business philosophy of "based on survival, focusing on development, steady operation, and pursuing sustainability", Feng'an has adhered to the main line of technology research and development and market exploration, constantly increased enterprise innovation, actively promoted enterprise technology progress, and established a technology center and post doctoral workstation.
10. Fore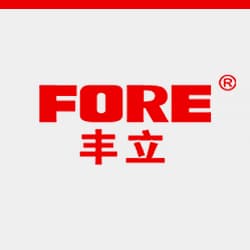 Country: China
Founded: 1995 
Products:
1. Small module spiral bevel gear and gear shaft;
2. Small module cylindrical gear and gear shaft;
3. Small module gearbox;
4. High strength powder metallurgy parts;
5. Industrial pneumatic tools;
6 Precision mechanical parts;
7. CNC small module gear machine tool and testing equipment.
About the company:
Founded in 1995, Zhejiang FORE is an intelligent drive R&D and system integration service provider.
The company has introduced processing and testing equipment in succession.
Based on small module gears and oriented towards diversified development of products, the company adheres to the principle of becoming stronger before becoming larger, and continues to extend to upstream and downstream industries, achieving the corporate goal of "industry leader, customer praise, employee satisfaction, and diversified products".
The company adheres to the people-oriented concept, develops a talent resource mechanism suitable for the sustainable development of FORE itself to select, use, cultivate and retain talents, constantly promotes the development of the enterprise, and enhances the stamina of the enterprise's talent resources.
The company pays attention to improving the work quality of its employees in terms of "teamwork, dedication, enterprising, tolerance and communication", carries forward the work style of "continuous improvement and innovation", deepens the core values of "honesty, diligence, harmony and responsibility" among the people, and creates an enterprise culture team in which "the enterprise and talents grow together, material and spirit progress together, innovation and stability work together, and quality and brand are synchronized.
The company adheres to information and lean management to achieve an effective combination of people and technology, and benefits from management technology.
The company promotes ERP, OA office automation, MES, PLM, CAE aided design and other information management technologies, introduces ISO9001, TS16949, ISO14001 management systems, promotes the BPS project of German BOSCH, injects the essence of lean production into every process of product processing, and strives for more reasonable cycle and cost.