1. ASML
Country: Netherland
Founded: 1984
About the company:
ASML provides the world's leading chip manufacturers with the ability to mass produce patterns on silicon.
ASML's customers include all the world's leading chip manufacturers, who use ASML's product portfolio to manufacture various semiconductor chips.
ASML provides customers with all the hardware, software and services they need to mass produce patterns on silicon, enabling them to add value and reduce chip costs.
2. Nikon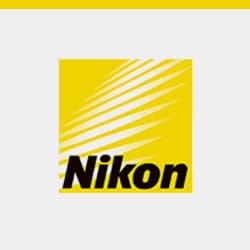 Country: Japan
About the company:
Shanghai Nikon Precision Machinery Co., Ltd. is mainly engaged in the after-sales service consulting business of semiconductor devices and FPD optical equipment.
Integrated circuit chips and high-resolution flat panel displays are the key to promote the progress of loT and AI.
Nikon is engaged in the R&D and production of circuit diagram noise manufacturing system of these components, helping to create an intelligent society.
The FPD noise device can project the circuit diagram onto the surface of the glass substrate to control each pixel.
Nikon provides multiple systems that are widely used in the whole field, from large panels with unique multi lens systems to small and medium-sized panels with intelligent devices.
Through continuous technical development, Nikon has a high market share in the field of FPD exposure system.
Semiconductor lithography equipment can reduce the size of circuit graphics and project them onto the chip.
This kind of exposure system, which plays a key role in the production of integrated circuit chips, has a high precision as low as nanometers (billionths of a meter), and is also recognized as an extremely sophisticated device up to now.
3. Canon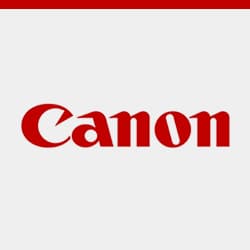 Country: Japan
About the company:
Canon Optical Equipment (Shanghai) Co., Ltd. is a company established by Canon in Chinese Mainland to provide auxiliary business and technical support for semiconductor and LCD production equipment.
In addition to the semiconductor and liquid crystal panel production noise light devices manufactured by Canon, the products operated by the company also include all semiconductor and liquid crystal panel production equipment undertaken by Canon Machinery Company, Canon Anneihua Company and Canon Special Machinery Company.
Canon's history of engaging in semiconductor and LCD panel production equipment business in Chinese Mainland can be traced back to the 1980s, when it began to export low-end semiconductor exposure devices (proximity exposure devices, mirror projection exposure devices) to China.
In the 1990s, it also provided line Stepper for semiconductor customer enterprises in Shanghai.
Plasma degumming equipment, atmospheric pressure film forming equipment and other semiconductor equipment manufactured by Canon Group.
In the 21st century, with the rapid development of China's semiconductor technology, Canon further introduced high-end semiconductor exposure devices such as KrFScanner to China.
At that time, Canon established a partnership with Mitsui Products Group, which further expanded the sales scope of its products in China.
The market for LCD panel production equipment in China has also been successfully expanded. Canon's LCD panel exposure devices have always maintained a high market share since the beginning of China's LCD industry.
Today, Canon is accelerating its investment transfer to production bases in Asia, especially to the Chinese market, in high-tech manufacturing fields such as semiconductors, LCD panels and organic EL plates.
In the future, the company, as a group enterprise of Canon, will further strengthen its support for customer enterprises through direct contact with manufacturers, and strive to achieve the goal of improving customer satisfaction and expanding business scale.
4. Smee
Country: China
Founded: 2002
About the company:
Shanghai Smee Equipment (Group) Co., Ltd. (SMEE for short) is mainly committed to the development, design, manufacturing, sales and technical services of semiconductor equipment, pan semiconductor equipment and high-end intelligent equipment.
The company's equipment is widely used in the manufacturing fields of integrated circuit front-end, advanced packaging, FPD panel, MEMS, LED, PowerDevices, etc.
SMEE is committed to providing customers with high-quality products and technical services 24/7, in all directions and wholeheartedly by providing the best service, creating high-end products and creating outstanding value.
SMEE has passed the international certification of ISO27001 information security, 1ISO9001 quality management and ISO14001 environmental management systems, and strives to provide customers with continuous, stable and high-quality products and services, and fulfill the social responsibility of an excellent high-tech enterprise.